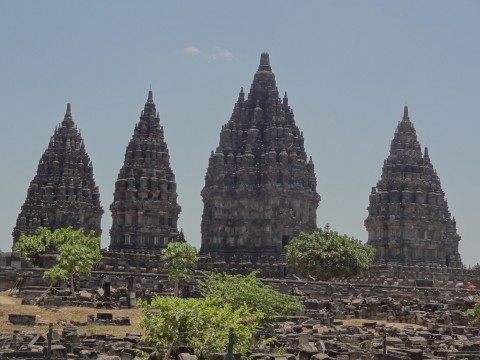 Prambanan Compound is the official name given to this site.
We visited on September 25th 2015, after our sunrise trip to Borobudur Temple about 50km away. Like Borobudur, this is another World Heritage Site which was also built around the ninth century. It is the tallest and regarded as the most beautiful Hindu Temple in Indonesia
(some say the world) and it's interesting, given the equally enormous scale of the Buddhist Borobudur built at the same time just down the road, which presumably indicates that the 2 religions existed harmoniously side by side.
Prambanan is the name given to the site but Prambanan actually consists of a main temple surrounded by many others, over 200 in fact, the complex being extended over a long period until around 930 when it was abandoned, probably due to an eruption of nearby Mount Merapi which is still very active.
The place was "re-discovered' during the time of the British rule in the early 1800s but significant restoration didn't begin until the Dutch started work in 1918. The main temples were finally restored in the 1990s but an earthquake in 2006 caused very significant damage and still, in 2015 there are large areas undergoing works with the public excluded.
There's loads of facts and figures available on these sites if the reader cares to Google…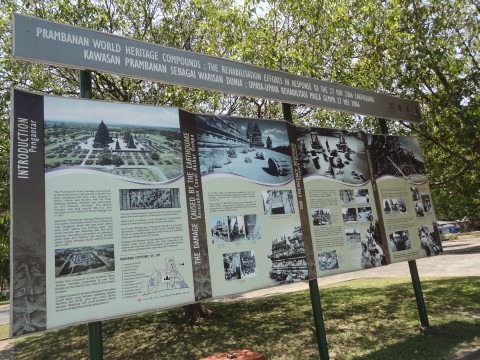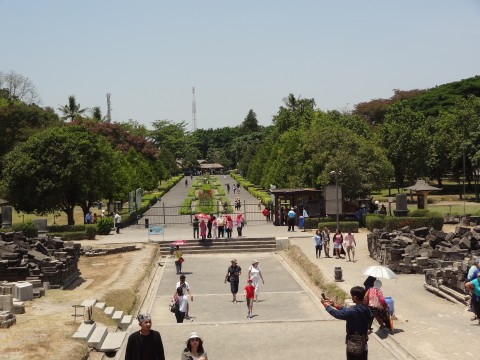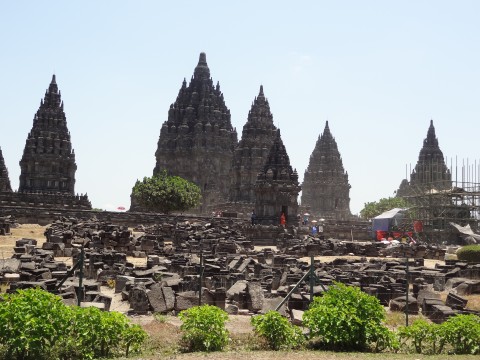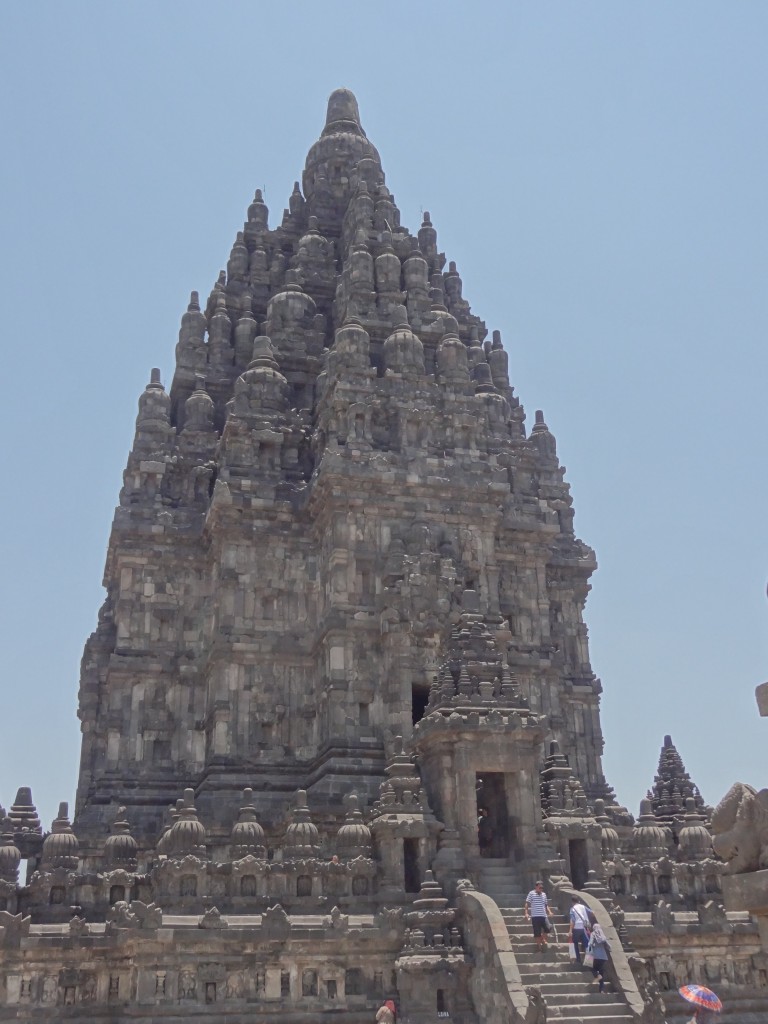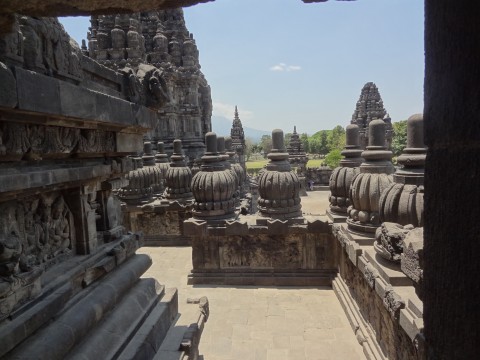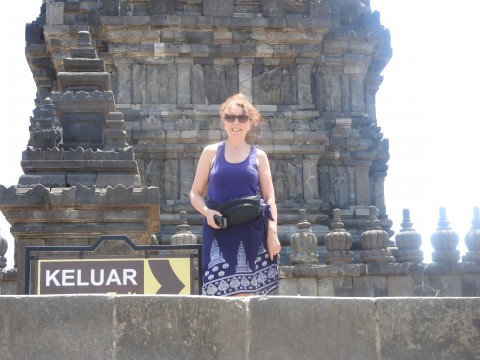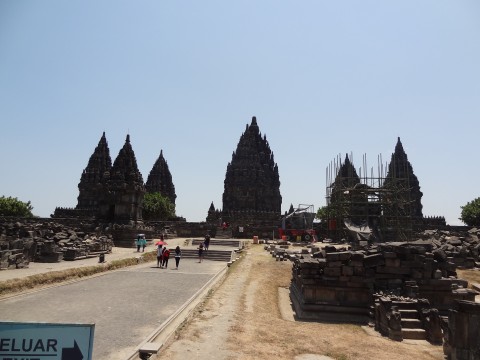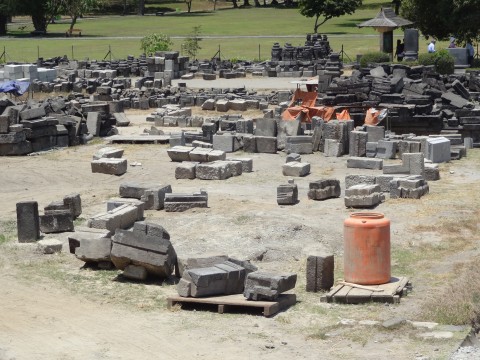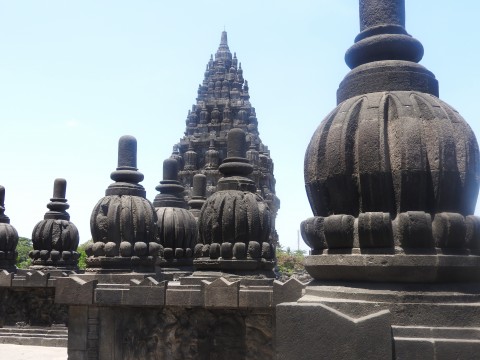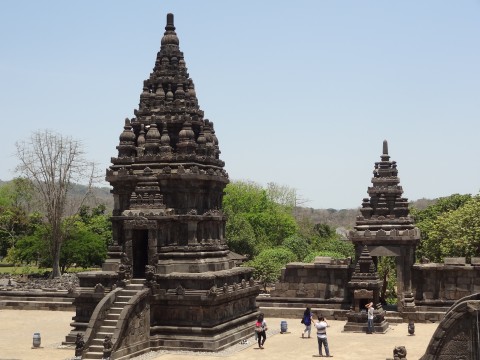 Unlike Borobudur which sits on a hill, Prambanan is on the flat. The architecture is equally impressive and the scale of it is huge but after a couple of hours at Borobudur and a couple more here in the heat of the day, we were templed out – after all see had been up since 2.30am!. Given the chance to re-visit we would definitely do so but you could easily spend a whole day at each site if you were so inclined. We would visit the 2 sites on different days and that's what we would recommend to anyone planning to visit.
We returned to the hotel around late afternoon and whilst Ann crashed out for a couple of hours I went for a massage and did the same! Later, after a couple of Happy Hour beers we went out for a pizza and salad dinner at Aglioo Restaurant nearby on Jl Prawitoraman.