Coimbra is a riverside university town around half way between Lisbon and our final destination in Portugal, Porto. Lisbon to Porto is quite a long journey unless you fly and since time was not an issue for us, we decided to break the journey with a couple of days at Coimbra.
Two days, actually three nights, were enough here. This isn't a big city and in truth the historic city centre, the Cathedral and hill top university area (this is the oldest university in Portugal) were easily "done" in a 2 day stay. Nevertheless we enjoyed our time here with a few nice meals at some interesting restaurants, notably Ze Manuel dos Ossos where a plate of bones is the popular speciality of the house. This place is very cheap and always busy – they don't take reservations and its a must visit in Coimbra and so there's a queue whenever the restaurant is open. The decor is unusual consisting of notes of appreciation stuck on the wall by customers!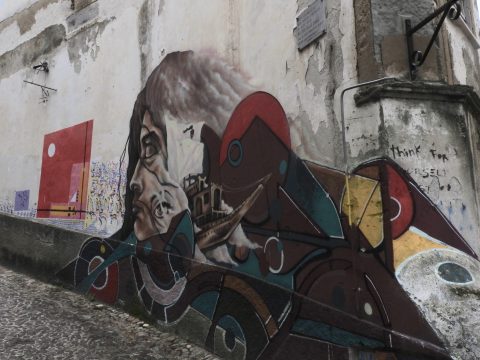 Coimbra Old Cathedral and Cloisters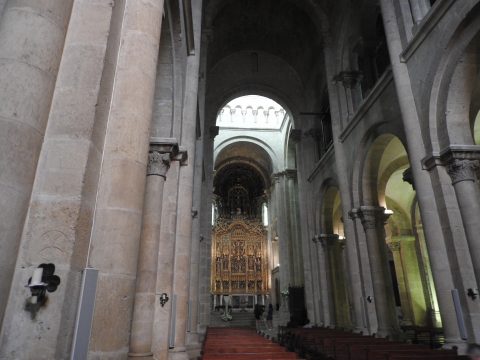 Fado
We attended a Fado (traditional melancholic folk music) show in Coimbra as we hadn't got round to it in Lisbon. Attending a fado show is must in Lisbon/Coimbra/Porto, or so they say. The musicians and singers were very professional but the songs are dirge like and the highlight of the show for us was the glass of sherry and nibbles provided at the end.We found that like flamenco in Spain, the best "shows" are those spontaneous ones which can be found in out of the way locals bars where friends take turns in singing a song with the backing of an acoustic guitar or two.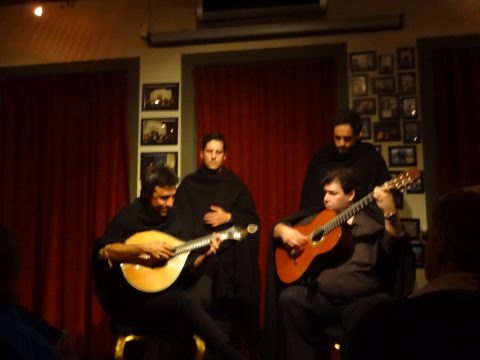 The University Area
The main University buildings stand high on a hill above the town providing great views over town and river on a nice day – unfortunately it wasn't a great day when we visited, as you can see….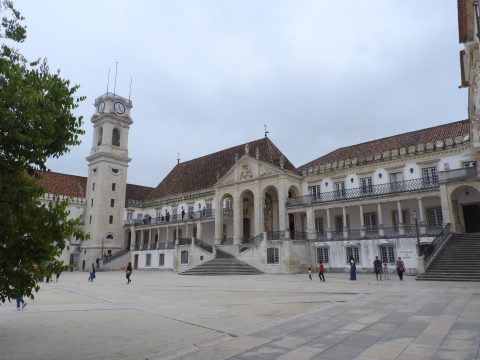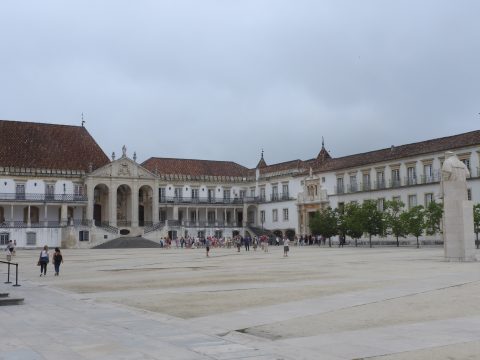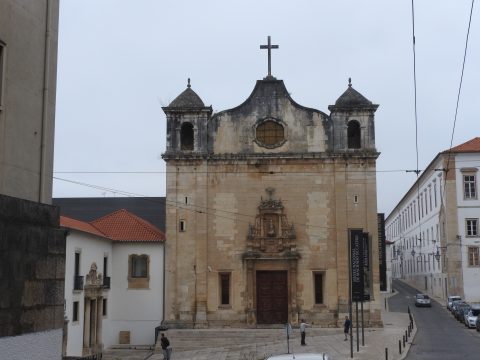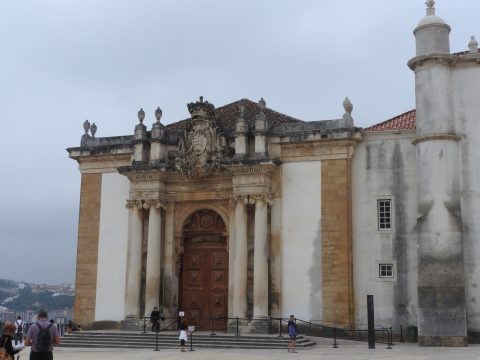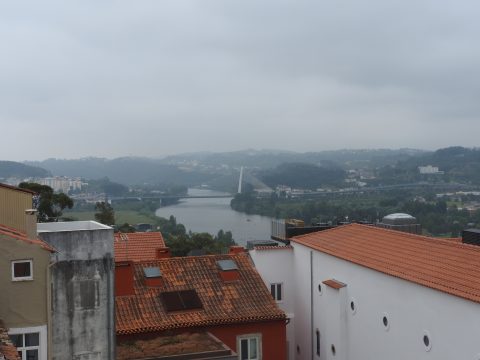 After two days in Coimbra we had exhausted all the sights we had wanted to see and left by train  for our next stop, Porto.