Following our week in Antibes with the kids, Ann and I moved on to Portugal on 22nd June 2017. Our original plan had been to tour Italy for a couple of months but we decided that the end of June, July and August in Italy would be just too hot for us – it should be cooler on the west coast of Portugal. After Portugal we would travel into Northern Spain, again in the expectation of  lower summer temperatures than elsewhere in the Med. In the event, seemingly the whole of Europe suffered from a heatwave that lasted most of the 2017 summer. Portugal, as elsewhere, experienced some serious and tragic forest fires although these were generally inland and we were unaffected.
We spent our first five nights in Portugal in the seaside village of Cascais which had been recommended to us by a number of friends who had visited recently. It was an easy short train ride from Lisbon centre to the town where we stayed in a nice spacious apartment just outside the town centre. There isn't a great deal to see and do in Cascais. This is really a beach holiday resort but we enjoyed it a lot even though we are not really inclined to spend much time on beaches. We did a lot of walking, including some long walks west of Cascais where there are some fabulous beaches which were largely deserted when we travelled. We particularly enjoyed the food here. Very good supermarkets with fresh food and some excellent and inexpensive fish and seafood meals – we found Portugal very wallet friendly compared to France.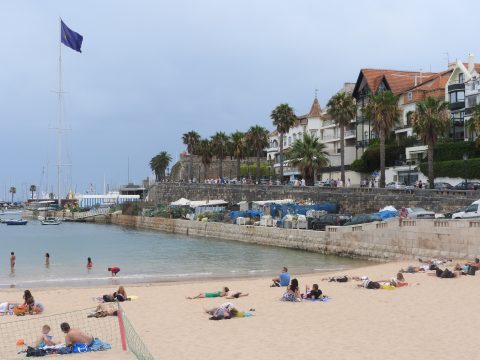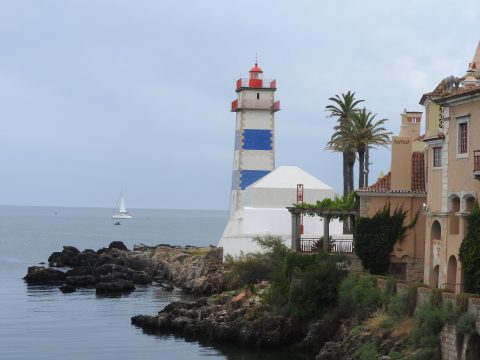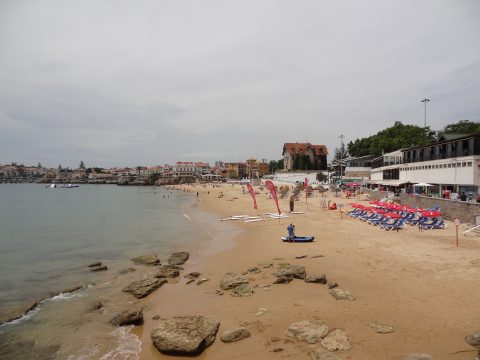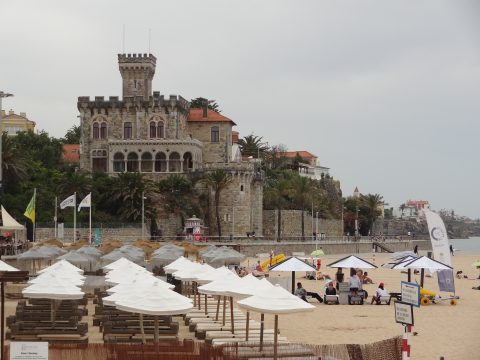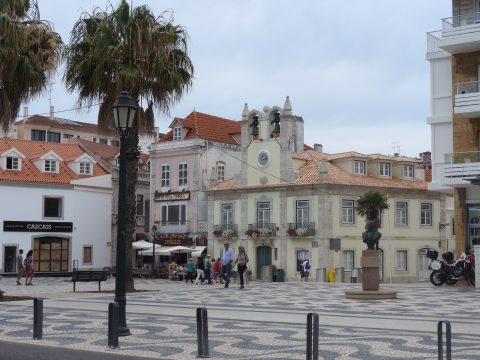 Sintra
Following our stay in Cascais we jumped on a train up to Sintra which is now a resort town in a forested area in the foothills of Portugal's Sintra Mountains, north of Lisbon. We had booked an apartment but unusually, we would stay for only two nights – I wasn't convinced we would want to spend too long here given most people seem to visit on a day trip from Lisbon.
This area was once  a summer retreat of Portuguese royalty and there are more palaces and large villas than you can shake a stick at. The Moorish architecture here is impressive but when we visited at the end of June the place was packed with tourists, especially young back packers who seem to be well catered for here with lots of cheap accommodation and places to eat. The area around the train station absolutely heaved with folk selling tours and accommodation and I'm afraid we found this to be an absolute tourist trap and didn't really like it although there's no doubting it's a beautiful area with some fine buildings and gardens to see – I think we might well have thought differently had we visited at a quieter time.
So arriving at lunch time on the 27th, we had a little over a day to see Sintra and for us it was enough. We stayed in a brand new apartment quite close to the station but thankfully away from the crowds and we enjoyed a lot of walking but didn't even bother to visit all of the attractions we were so turned off by the crowds.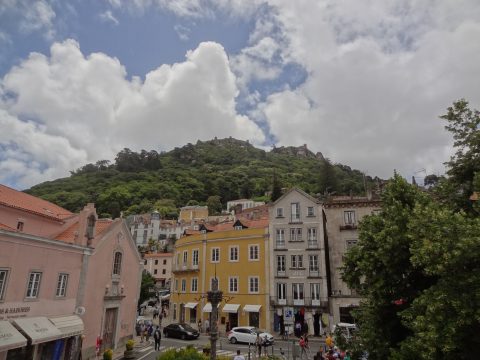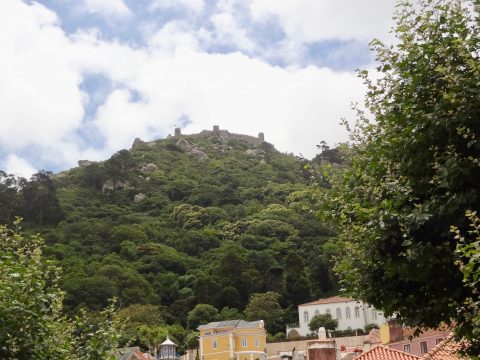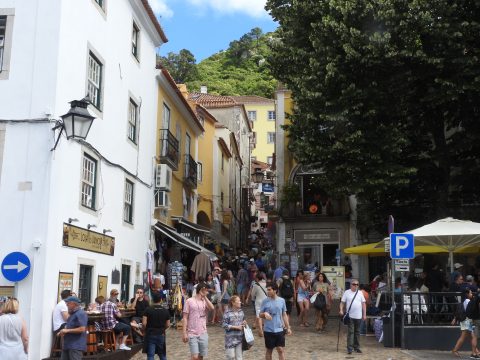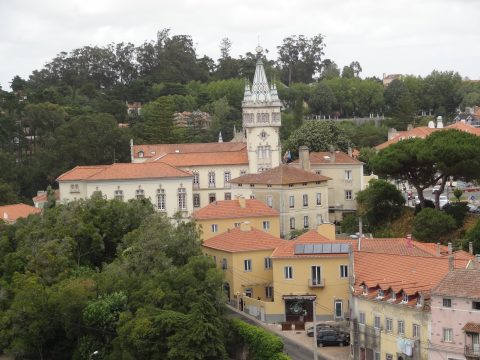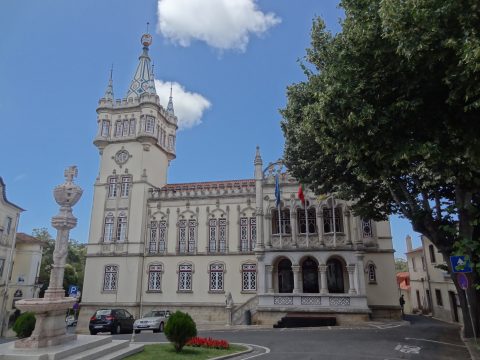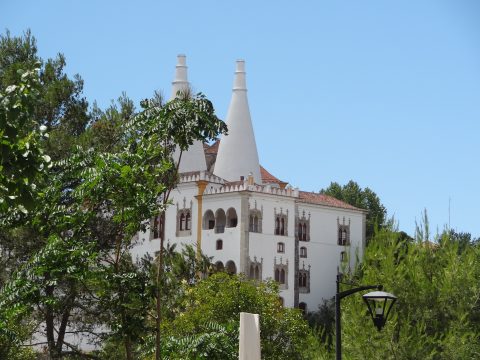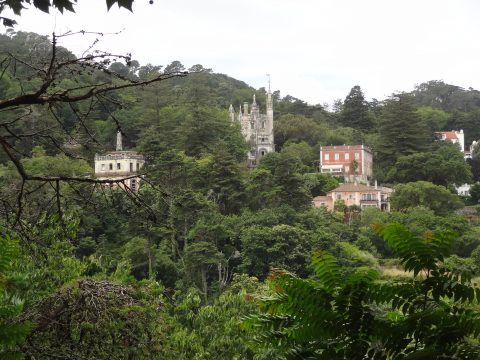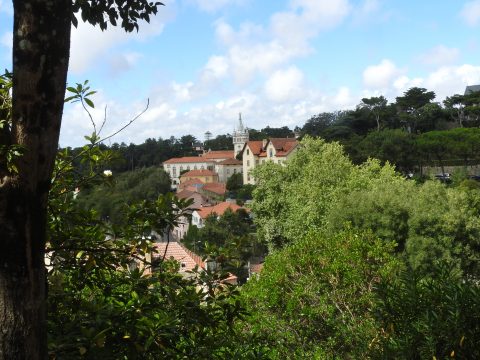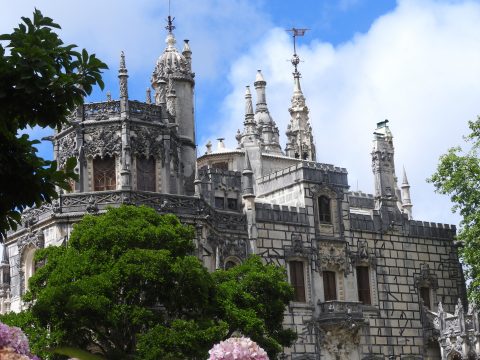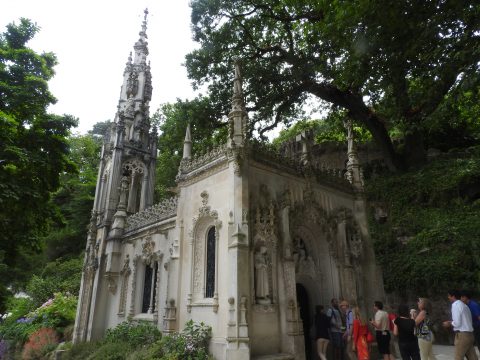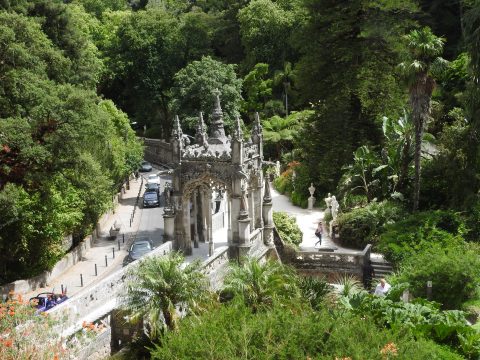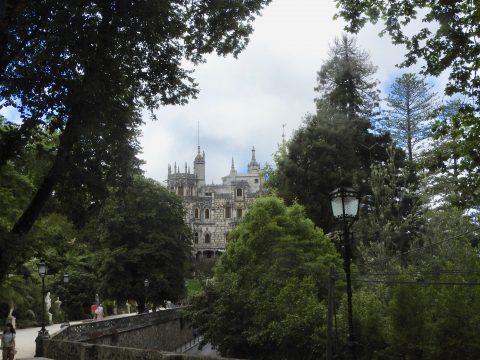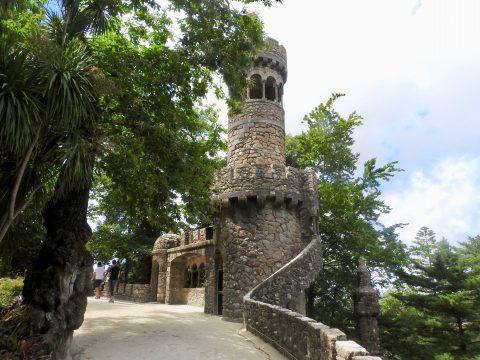 The stand out place for us was Montserrate Palace and especially its gardens which many people don't bother to visit as it is quite a long way up the mountain out of Sintra – we walked up but caught a bus back. The palace is a very impressive piece of architecture standing in very large and equally impressive and well maintained gardens. Here we escaped the crowds and spent an afternoon looking at the palace and walking the gardens.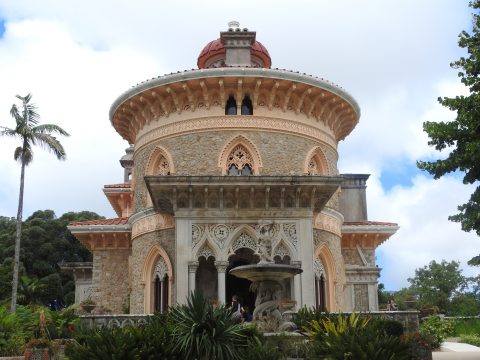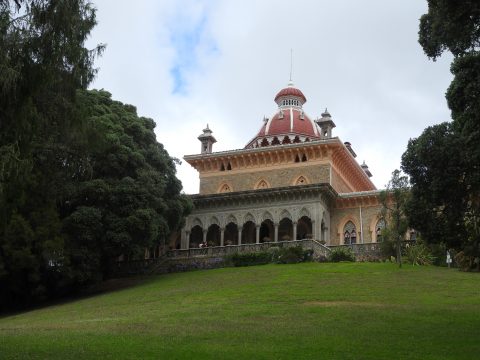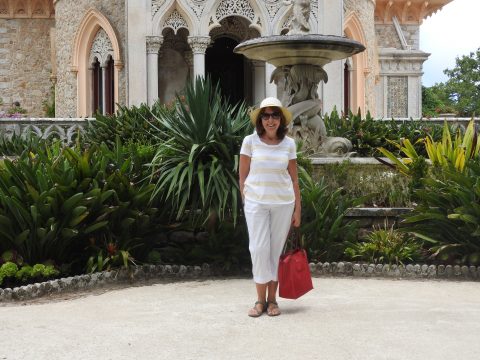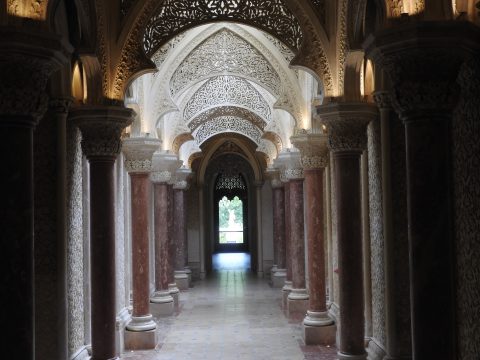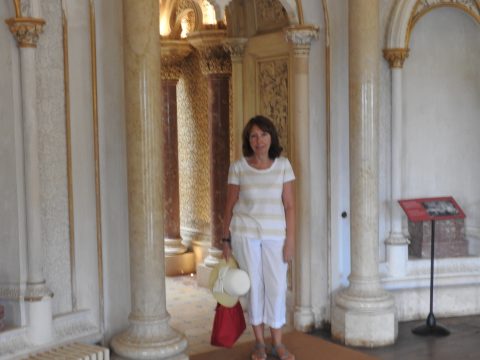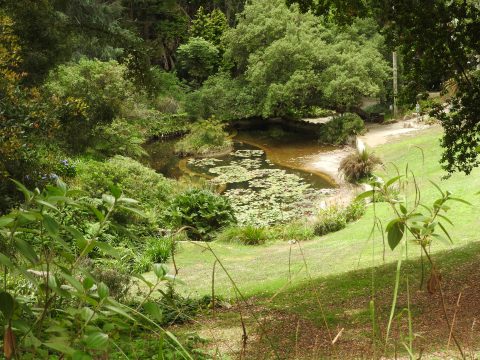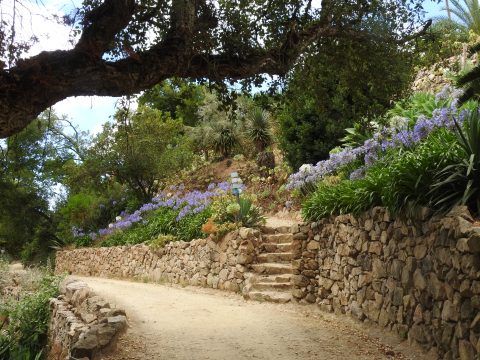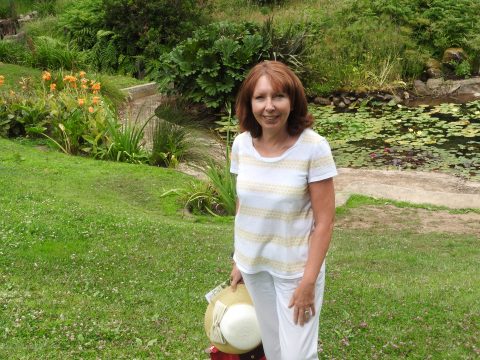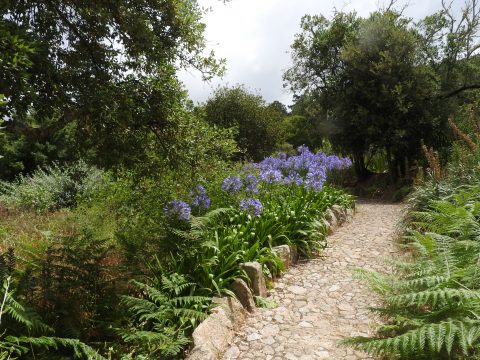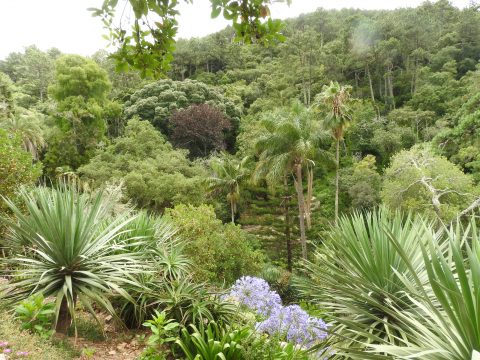 Following our two nights in Sintra it was back on the road, or rather rail, for our next stop, Lisbon.
Lisbon
In Lisbon we stayed 15 or 20 minutes walk from the city centre at the top of one of the many hills in an old residential area with local families and very few tourists. Our rented apartment was very smartly done out albeit in traditional style and somewhat old fashioned. The owners were super hosts and and we loved our stay here. There was a great local cafe/bar almost immediately across the street and a great and super cheap supermarket a couple of hundred yards away. Once again we did a lot of walking here and with Lisbon built on hills we did our best to walk off the excesses of food and drink consumed.
The Time Out Market – we sought this out having seen it featured in an Anthony Bourdain programme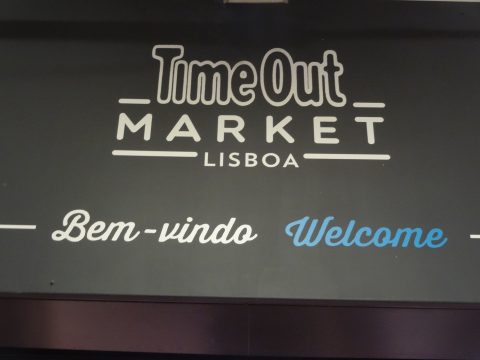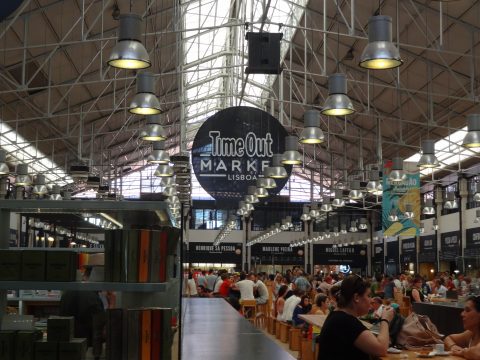 Alfama 
Lisbon's oldest district, a medieval maze of narrow cobbled streets leading up to St Georges's castle where  great views over the city can be had. A poor area with plenty of bars and clubs there's some great street art and many of the old properties are now being gentrified as holiday rentals for Airbnb and the like – something not universally popular with the local people as we saw a number of messages painted on walls here and elsewhere in Portugal accusing airbnb of robbing the community of housing for local people.
Belem 
Belem is a district to the west of Lisbon with some of its most famous monuments and attractions. It's also famous as the home of Lisbon's famous custard tarts, Pasteis de Nata!
We walked to Belem from Lisbon centre, not something we recommend as its long and quite boring for the most But it was worth it! We got a bus back!
We thoroughly enjoyed our stay in the Lisbon area and will definitely return one day but after 3 weeks or so it was time to move north, to Coimbra.