Following our few days in Leon , next stop was Oviedo , the capital city of the Asturias Region of Spain. We made the journey by train through beautiful countryside on a fabulous day.We stayed at the modern Hotel Monumental and enjoyed our stay.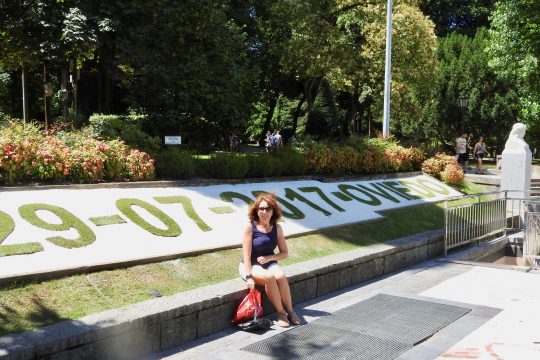 Oviedo is the original start point of the Camino de Santiago as it was from here that King Alfonso  II (791-842) set out to verify the remains of Saint James at Santiago de Compostela.It isn't a big city but its very pleasant with a very nice historic quarter with lots. of bars and restaurants and inevitably there's an impressive Cathedral.
Here again we enjoyed the food and drink which majors on seafood , meats ,sausages and cheese.The dish of choice here is Fabada and I loved it – a stew of  asturias white beans with blood sausages ,ham and pork sausages – but we also enjoyed great fish stews.
I was pleasantly surprised to find a Craft Beer shop here but the local tipple in this region is cider.There are cider bars  which specialise in cider , of course , but its served everywhere and most of the locals seem to drink it. Watching cider being served is rather amusing ; the cider isn't carbonated and is flat and can be bitter tasting and so the drink is poured into the glass from a height of two feet or so in the air into a special glass with the objective of  "breaking" the cider to give it an injection of  bubbles. The server only pours a mouthful of cider ,passes  the glass to the customer and then moves on around the room pouring more drinks for whoever is ready for another mouthful! Rather strange. The pouring is usually pretty accurate and is done with a straight back and a serious expression on the face but it doesn't always quite all go straight into the glass and inside restaurants the pouring is usually done over a receptacle to catch any cider that misses the glass!
This is another town that we really enjoyed.Very friendly with some great food and drink!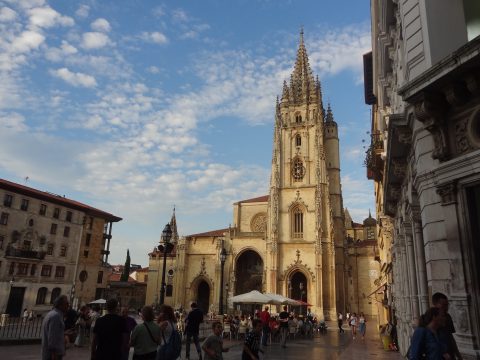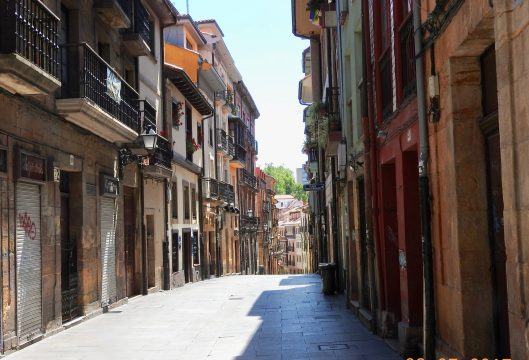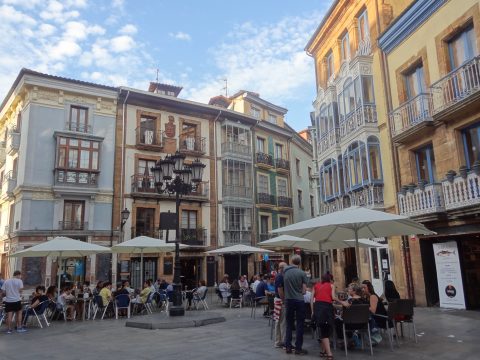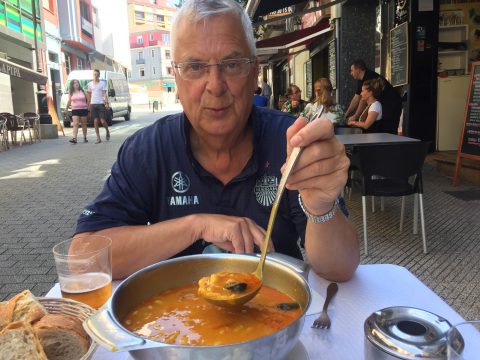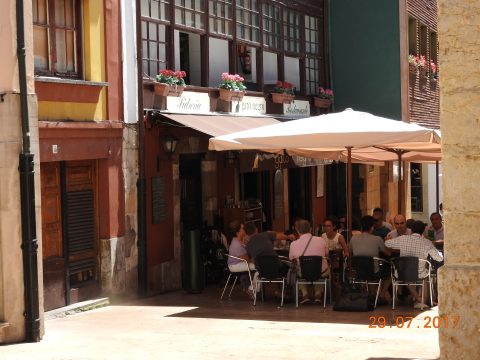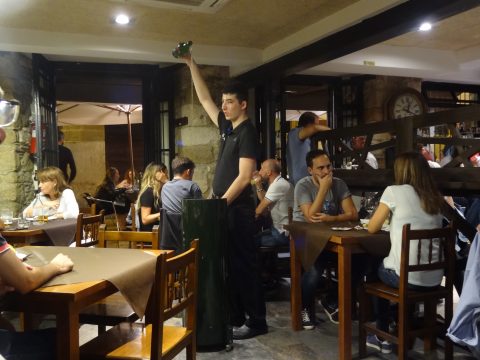 Whilst we always love the historic quarters of the Spanish towns we visit, there is often a pleasant more modern city for shopping and strolling. Oviedo has a very smart and pleasant commercial area still with plenty of bars and eateries ,  a very nice park and ,  of course ,  shopping.Oh ,and some interesting statues…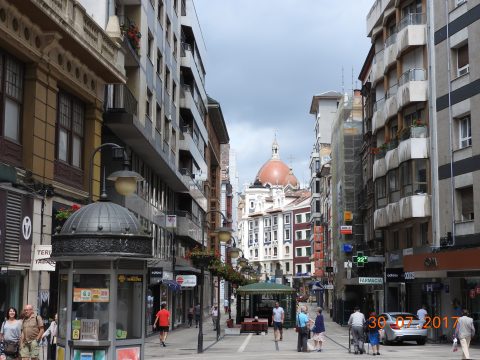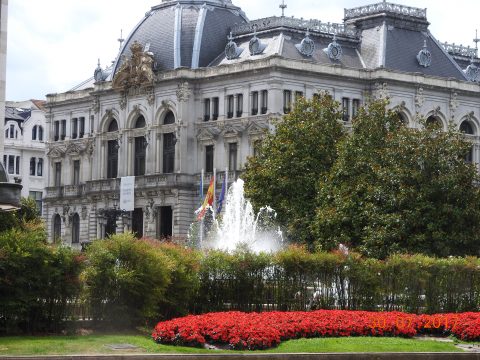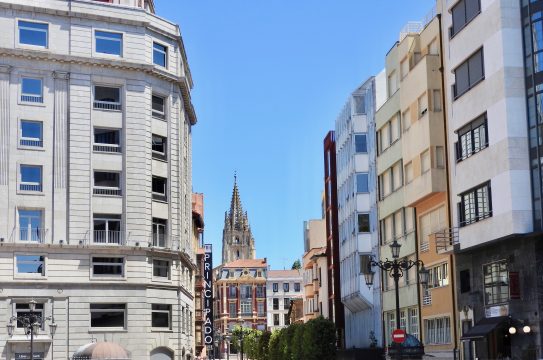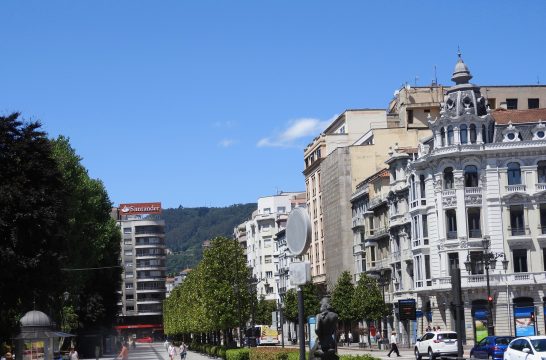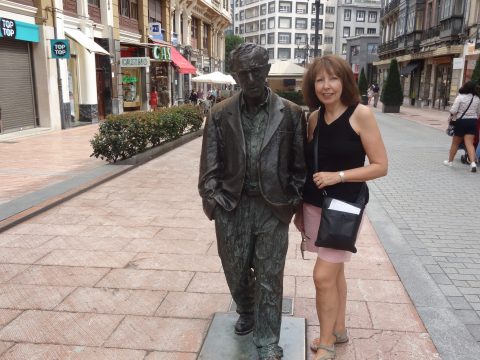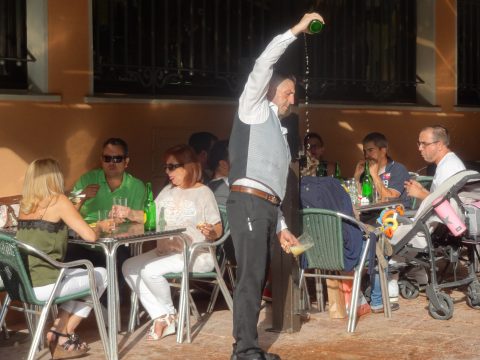 Next we travel north by train about 15 miles , but still in Asturias , to Gijon ( pronounced hi-hon – sort of).