Aix-en-Provence, is another town steeped in history having been founded by the Romans in 122BC. There isn't a huge amount of Roman remains to be seen in the town itself (at least not yet!) and in fact an amphitheatre discovered  in 2004 and partially uncovered was reburied due to lack of funds and the fact that other archeological digs are ongoing around the town in advance of redevelopment and pedestrianisation works.
It was certainly interesting to see archeologists busy at work in the city but we were drawn there by the appeal of its picturesque old town famous for its markets, food and lifestyle. Not to mention its many fountains and water features found throughout.
A couple of days before we left Arles for Aix, we had a few anxious hours when we discovered that there was a problem with the  fabulous flat in Aix that we had booked and paid for via holidaylettings.com. We realised that we hadn't yet received details of how we would access the apartment and after several unanswered emails to the "owner" and phone calls to holiday lettings, we discovered that the apartment had been sold some time after we had made our booking. Our booking was supposed to have been honoured by the new owner – but it wasn't!
When it became clear we would need to find alternative accommodation, we struggled to find anything of quality anywhere near our budget but after hours of searching we finally found an apartment with an owner prepared to accept 50% of his published rate for a last minute booking. We struck gold! The luxury apartment was on the first floor of a building in the historic centre and shopping area just around the corner from the daily market and the cathedral. With 2 bedrooms and 2 bathrooms, a big well equipped kitchen and spacious lounge and dining room, the place was perfect.
So we finally arrived in Aix by bus (a shorter journey than by train) on Saturday 10th June 2017 for a five night stay. We arrived early afternoon just in time to see the fag end of the Saturday market and a 10 minute walk got us to the apartment to be met by the owner who spent a long time showing us around his pad and explaining the layout of the town. We were very pleased with what was a real stroke of luck finding such a rental in this location .
Aix-en-Provence Photos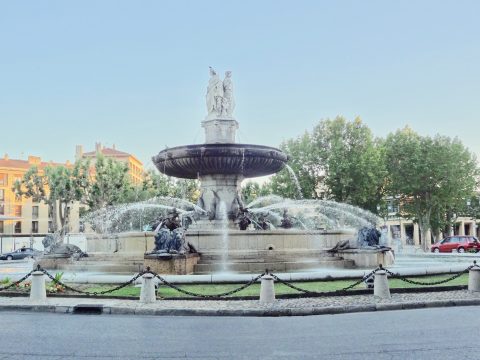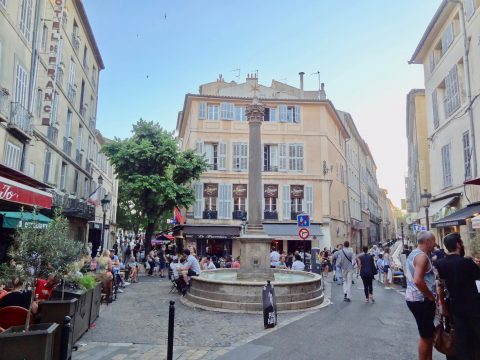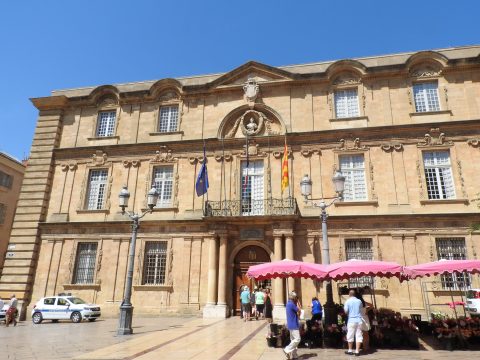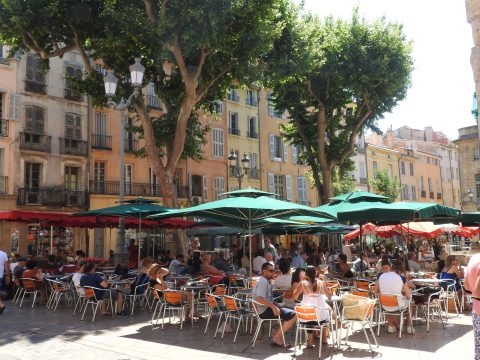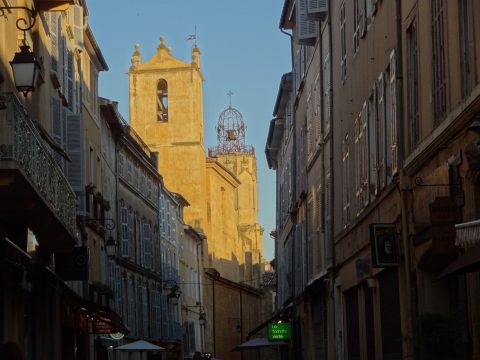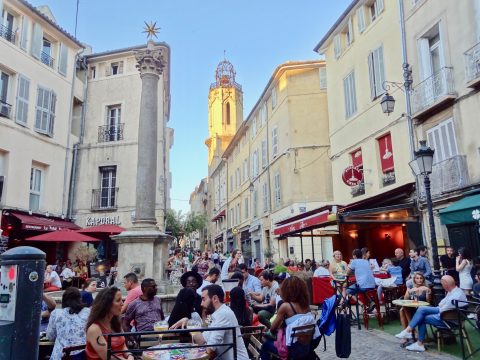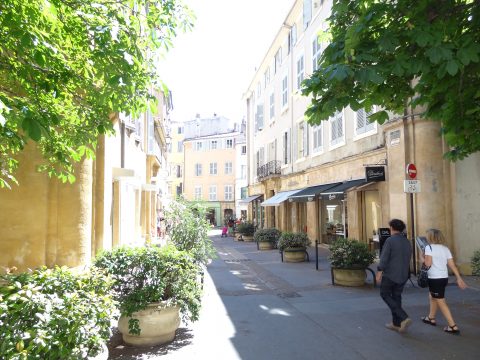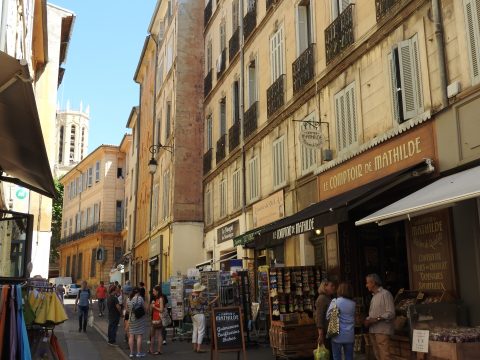 Markets
Aix is famous for its markets with a daily food market and a daily flower market. There are different markets for clothes, books and antiques on different days of the week (or month)  not to mention fairs that take place periodically and, of course, Christmas markets. The food markets are fabulous with great local produce but they are all busy and colourful and nice to wander around whether you are actually buying or not. At the time of our visit and for some time to come, some of the markets in Aix have been/will be  disrupted or re-located whilst various area of the city are being renovated/pedestrianised with works taking longer than might be normally expected with archeologists checking for buried Roman relics.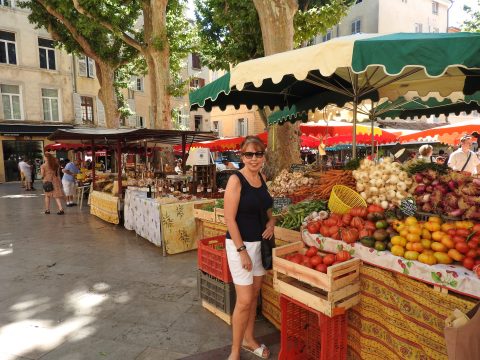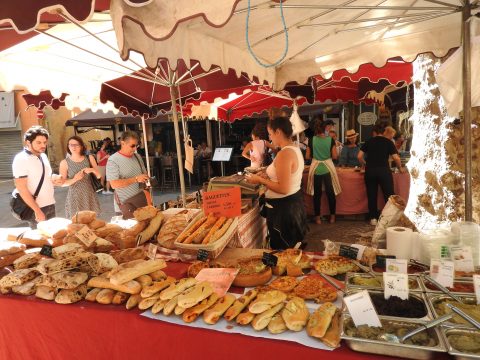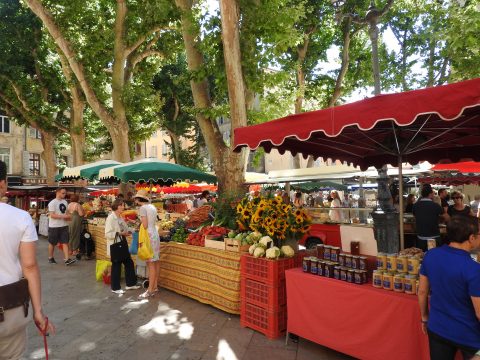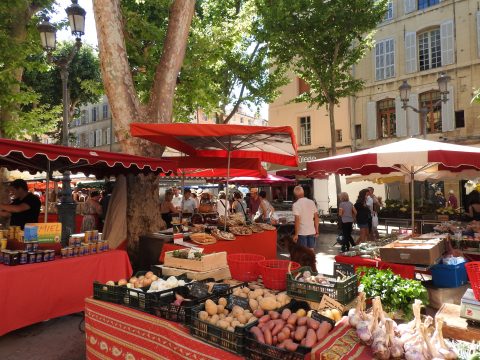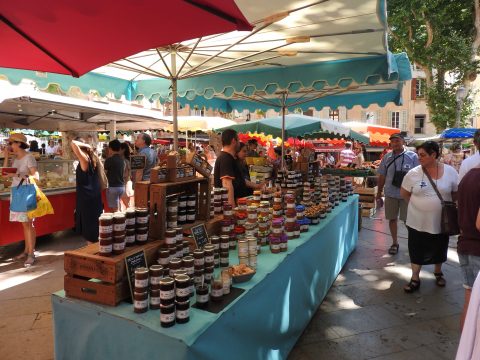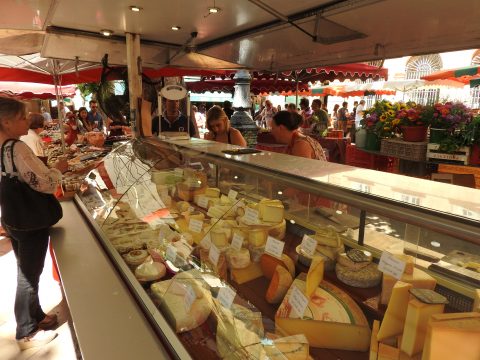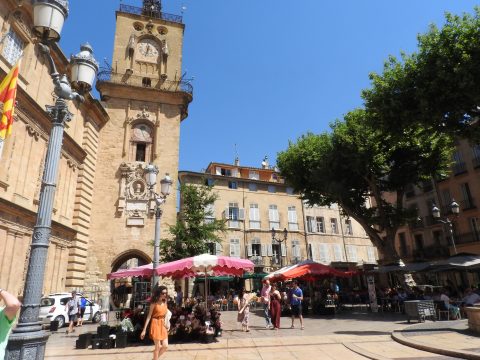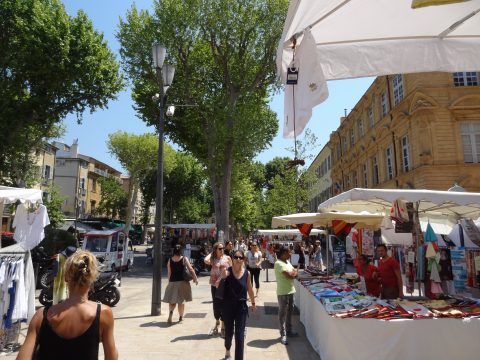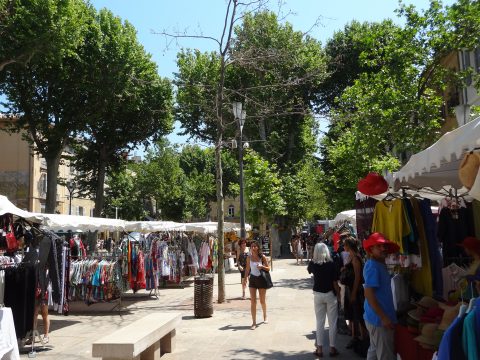 Fountains
Aix is also famous for its water fountains which are found in many shapes and sizes all over the city. In fact this is known as the City of a Thousand Fountains many being the legacy of the days when this was  a Roman Spa town. Here are just a few of the thousand…..
Aix-en-Provence Cathedral – Undergoing Renovations as cathedrals always seem to be !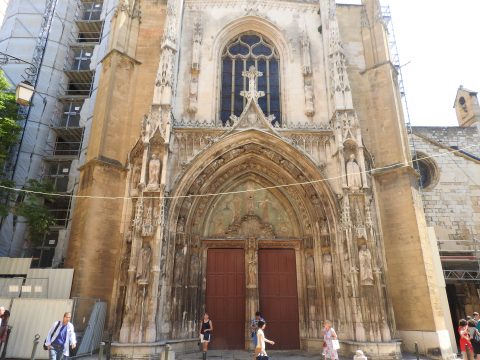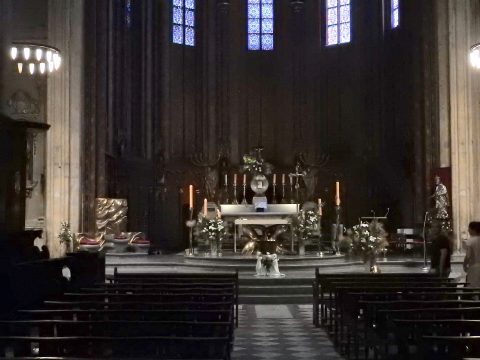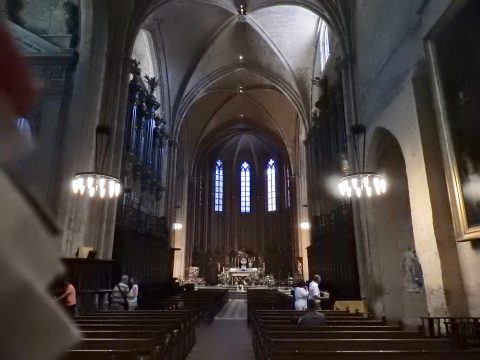 A few other photos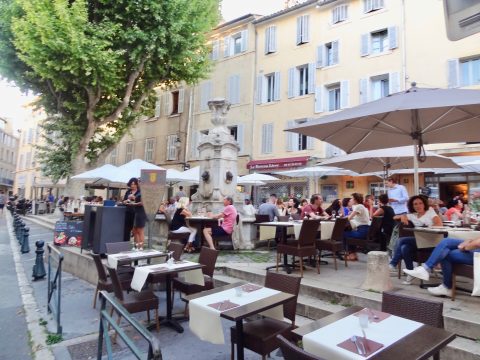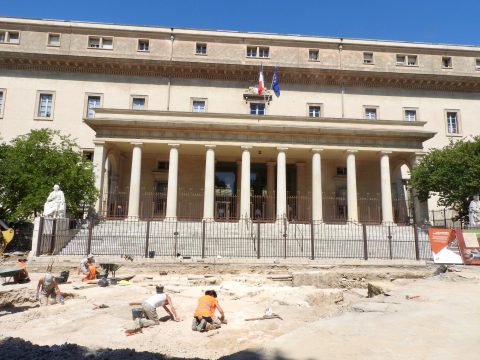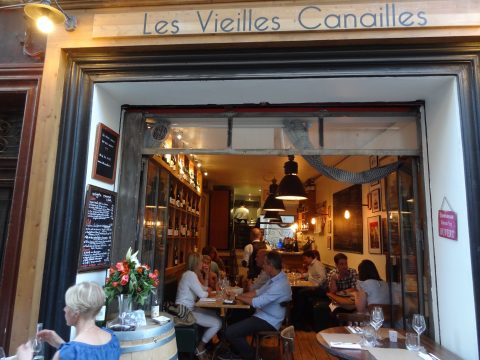 We absolutely loved Aix and had a great week wandering the town enjoying the shops and the markets and the super pavement cafes and restaurants. As usual we enjoyed a few restaurant meals but mostly made the most of the local produce and  fab kitchen in the apartment to cook for ourselves. A five night stay  was  not nearly enough -this was definitely one of our favourite stays!