This was a day trip we made by bus from Avignon on 5th June. In an ideal world this tour should be done by joining an organised tour or by car as buses are few and far between – and stuff we found on the internet wasn't that encouraging. But we managed to find our way around the bus schedules and worked out that we could visit both places in a day. We would only have an hour or two at each place but these are only small villages and we figured that would be enough time – and so it was!
St Remy de Provence
St Remy is a typical Provencal village famous for its market, shopping (specially food), restaurants and art – this is another place, like Arles, with Van Gogh connections. We had contemplated staying here for a few nights when first building our itinerary but decided on Arles instead as we thought there would be more to see and do in Arles.
We visited on market day and probably saw the place at its lively best before we jumped on another bus to get to Les Beaux.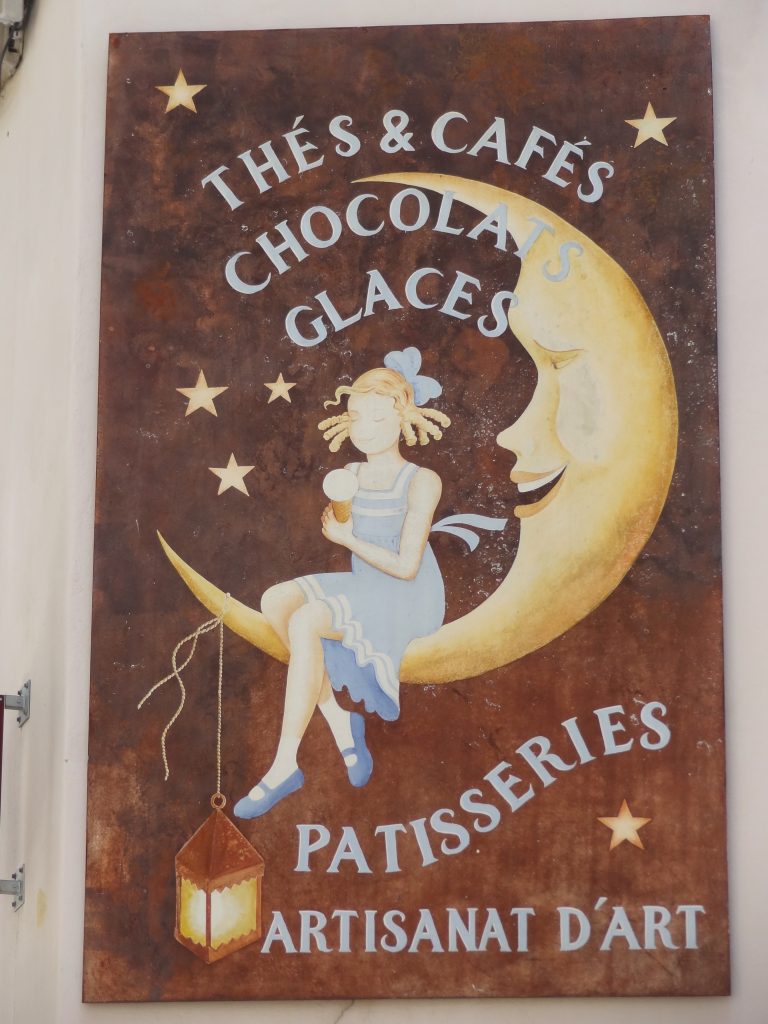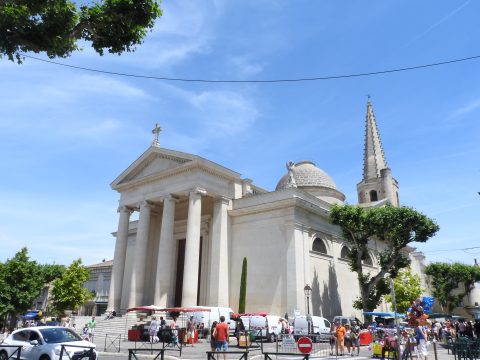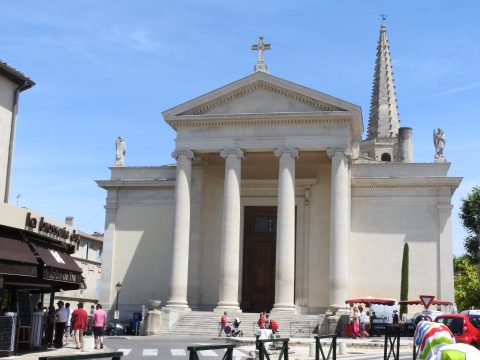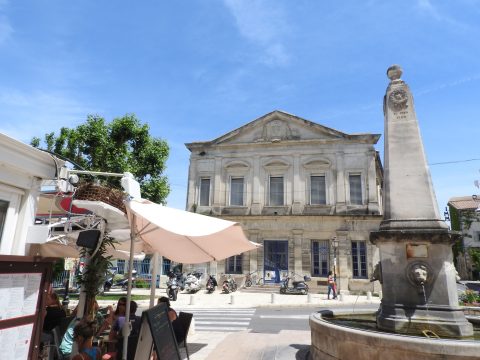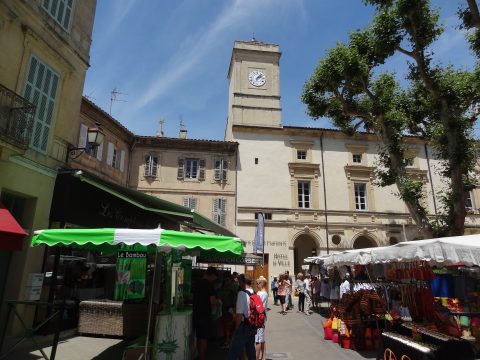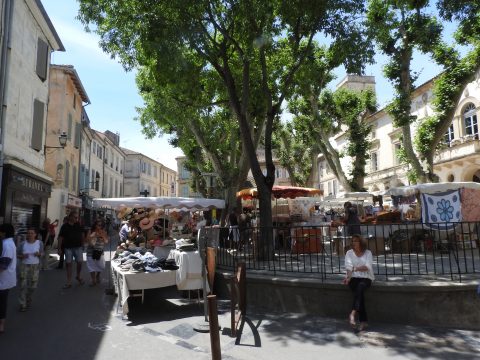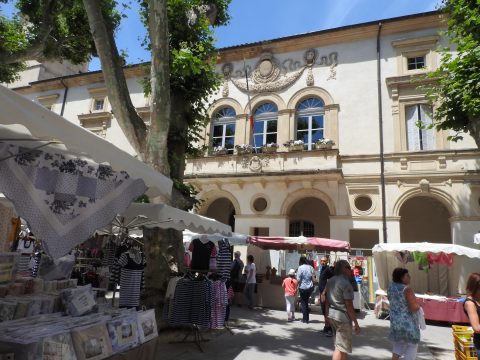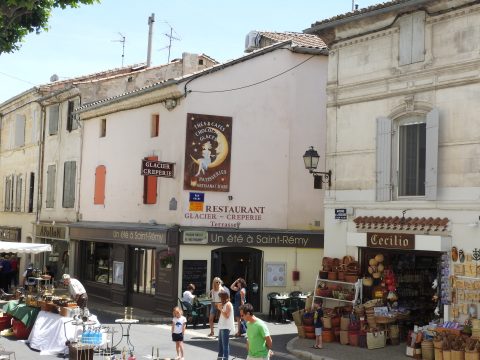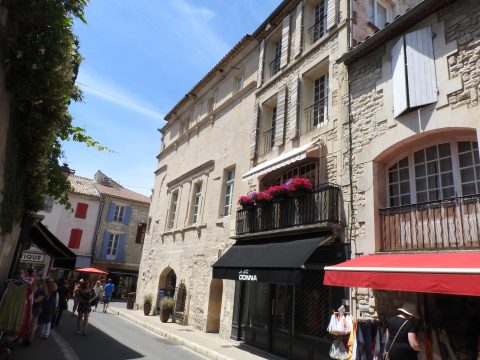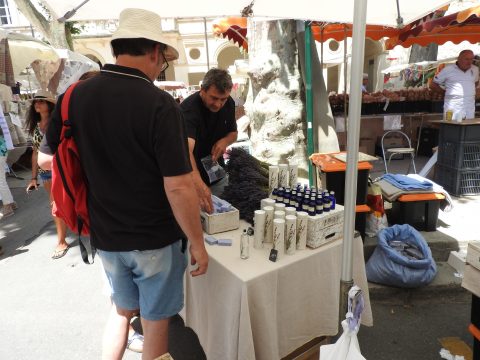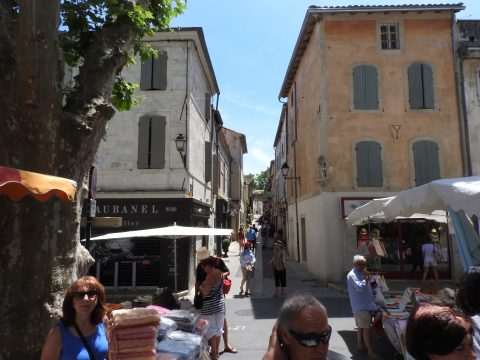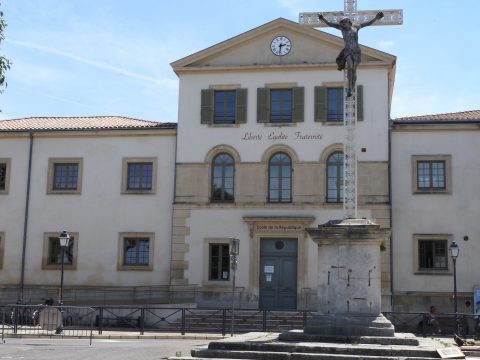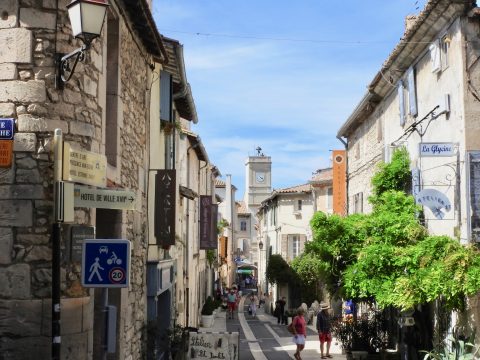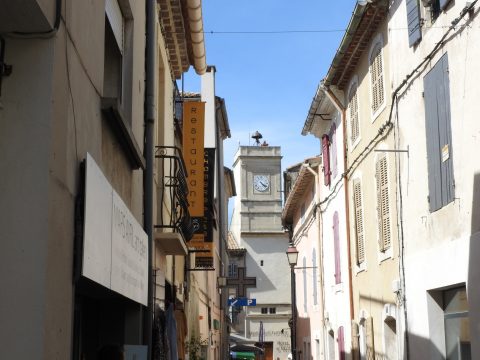 Les Beaux de Provence
This is a small picturesque medieval village set high on a fortified rocky site in the Alpilles mountains between Arles and St Remy – a  quite spectacular location. Whilst it's small, there's a lot of history with evidence of life going back to 6000BC and a turbulent military history through the middle ages.
This is a popular stop on the tourist trail and apparently gets absolutely hammered at peak times but thankfully it wasn't too bad at the time of our visit and we enjoyed an hour or two wandering around the village.