Nimes is a small city, the capital of the Gard Department within Languedoc Rousillon near to Provence. We arrived by train on May 23rd in glorious sunshine and were immediately impressed as we walked out of the train station onto the Avenue Feucheres, a paved promenade with running water  features, fountains and gardens leading to the Esplanade where a Roman Arena stands. Actually we discovered that Nimes has lots of tree-lined streets and squares with fountains and is a really nice place to visit.
Unlike Montpellier, Nimes does have a Roman history and has some of the best preserved roman architecture anywhere in the world. This includes the arena, the best one in France apparently, being an amphitheatre still in use today for bull fights and other live events and a Corinthian  temple, or at least its facade, which fronts a building used to house a tourist oriented film show and is known as Maison Caree. The latter stands facing an ultra modern  Gallery of Contemporary Art and Library built of steel, glass and concrete! There are various other Roman monuments around the town including the Tour Magne, a substantial tower that formed part of the ancient city's defences and the remains of a temple in the excellent Jardine de la Fontaine which is a tad more modern but was constructed on top of Roman thermal baths and has a network of "canals"  with ornamental ponds and fountains with statues everywhere. The town is a great place for history buffs but you don't need to be a history buff to enjoy it.
We stayed in a super rental apartment on the outskirts of town for three nights. We could have stayed longer although this is only a small city and  three days is probably just right for most people.
Quite apart from the historical interests, we enjoyed the central market as always and made the most of the excellent kitchen in the apartment to cook for ourselves – I'm afraid we still are not overly impressed with the standard of food we've had in most cafes and restaurants that we have tried and so self catering is our preference and of course, more wallet friendly!
Nimes was definitely another highlight of this trip so far and it remains the case that the more we travel east the more attractive southern France becomes!
Here are the photos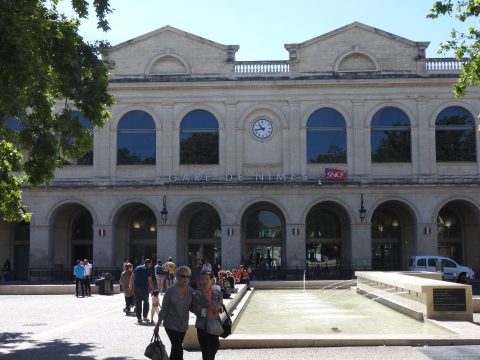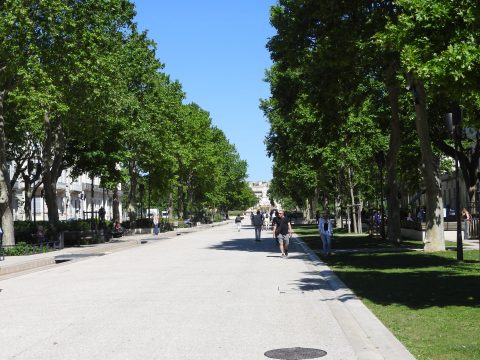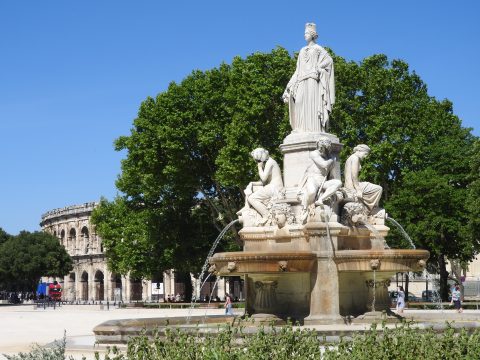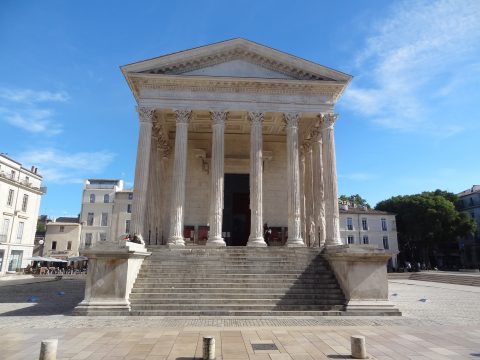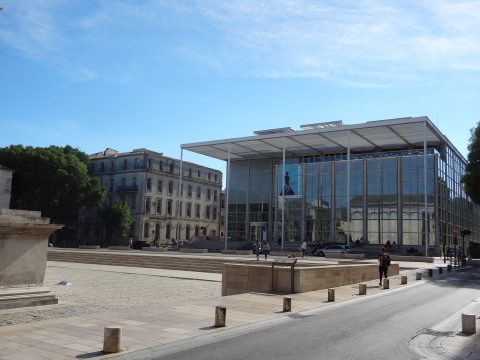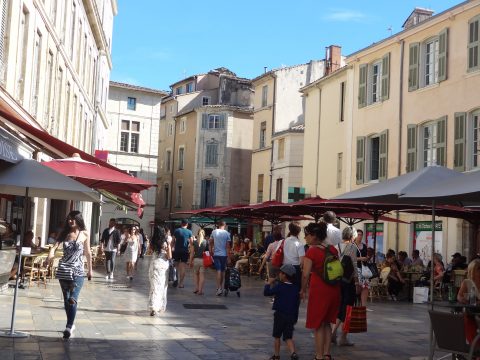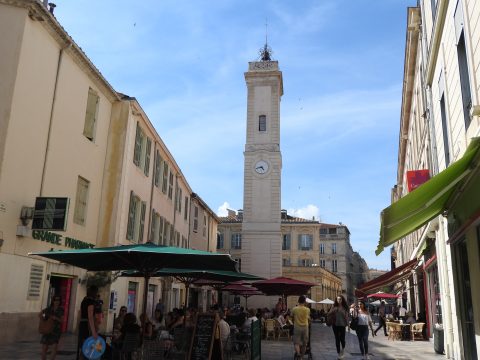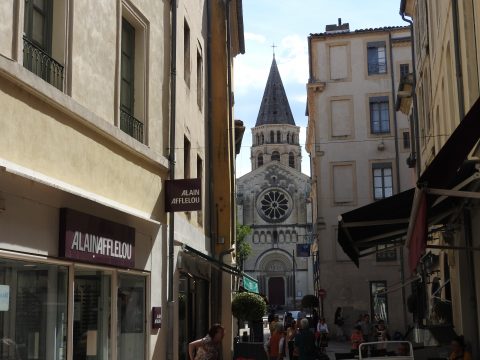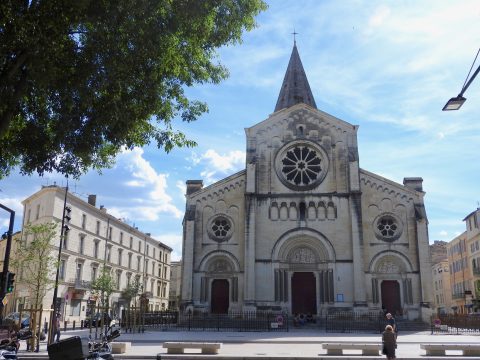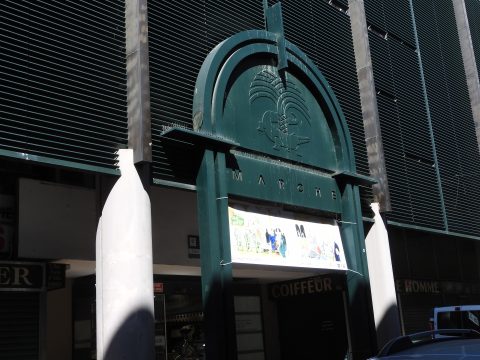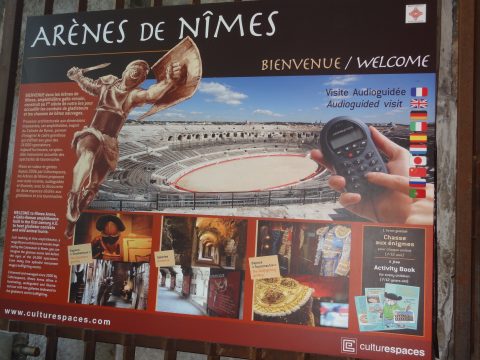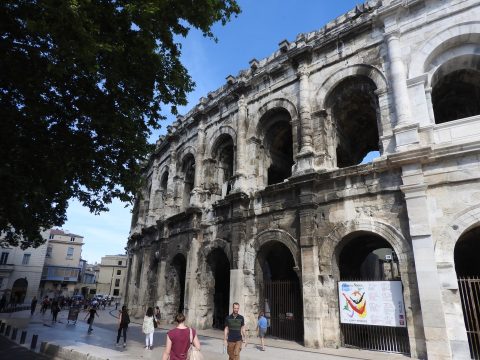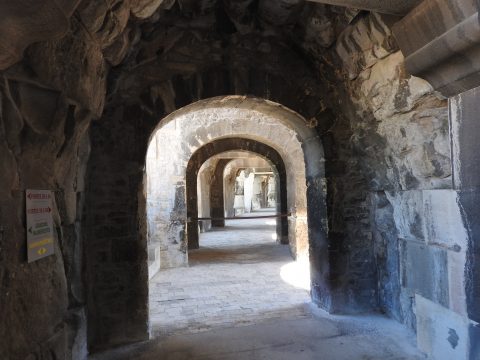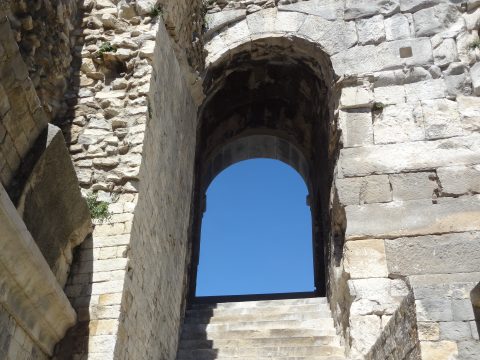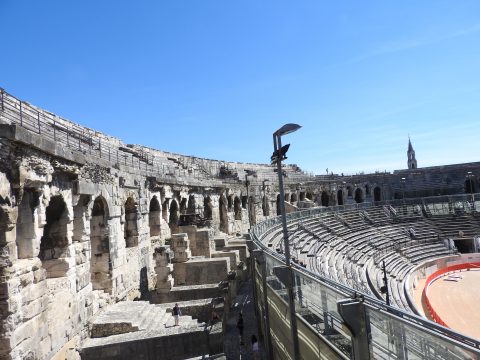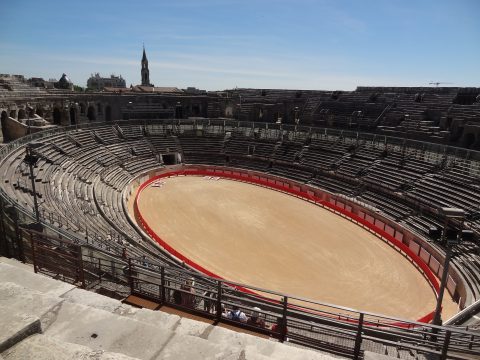 Jardins de la Fontaine