We had been looking forward to visiting Montpellier having read a lot about the place in travel guides. We were not disappointed.
This might be the 8th largest city in France but its not that big and its not nearly so old as many without any Roman history. The historic centre goes back to medieval times with a cathedral built in the 1300's but most of its buildings are from the 16th and 18th centuries and many are from the 19th century. It's a university town with, according to wiki, almost a third of the population being students. Thus the town has a busy, youthful feel to it and when we visited there seemed to be plenty going on with various markets, art exhibitions and luckily for us, on one day we enjoyed a free concert. We liked it a lot.
There's a very attractive historical centre with lots of narrow streets and squares filled with nice shopping, bars and restaurants with a main square, Place de Comedie, being the main focal point of the city centre providing a large and grand space with fountains and statues. With lots of activity in the square and plenty of pavement cafes, this is a great place for people watching.
Whilst we had booked an airbnb apartment for our four nights here, we ended up leaving the apartment after two nights when the owner asked us to leave after we had managed to lock ourselves out of the place! Thus we ended up staying in hotels for 2 nights rather than self-catering  but still enjoyed visiting the markets including the main central market, les Halles Castellane, with its fantastic selection of food and nice bars but especially the bi-weekly market, le Marche des Arceaux just outside the city centre under the arches of an old aqueduct, essentially a farmers market with all kinds of home grown, home made produce, bread, cheese, charcuterie and wines on offer.
We stayed only four nights in Montpellier but we thought it a great city to visit, very classy with a great vibe and some nice architecture, promenades and parks. The Promenade de Peyrou is especially grand with its own mini Arch de Triomphe, the  Porte de Peyrou, one of many landmark structures around the city.
Here are some photos, quite a few actually, beginning with the Place de Comedie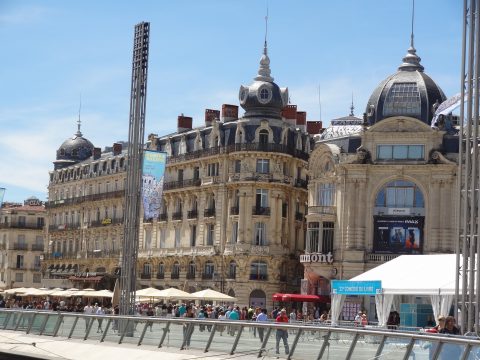 Promenade de Peyrou and the Porte de Peyrou
Markets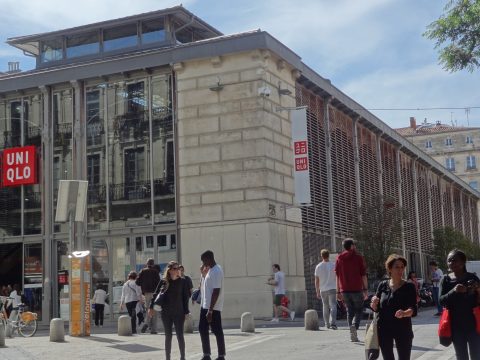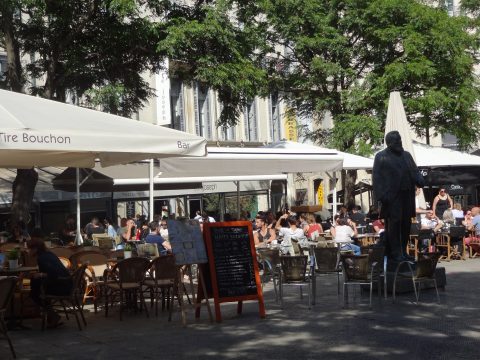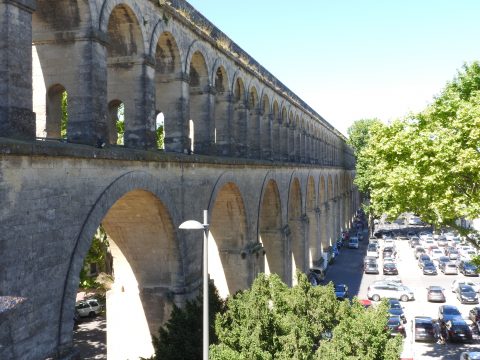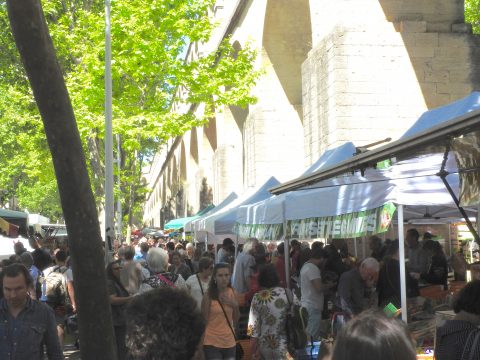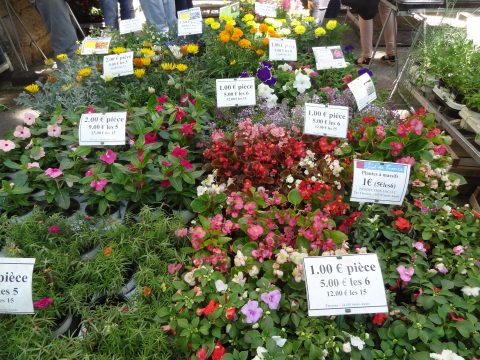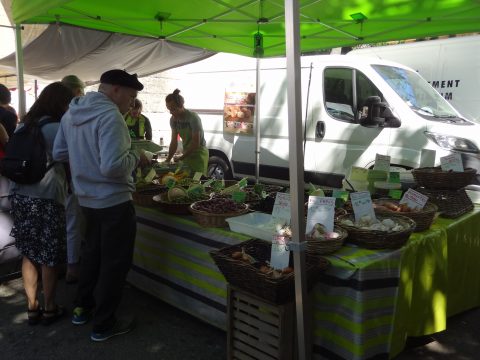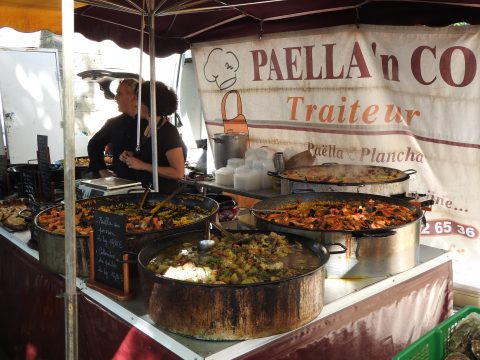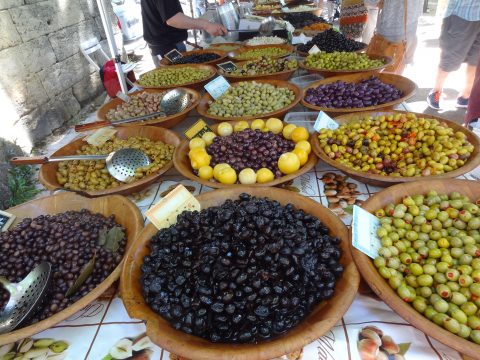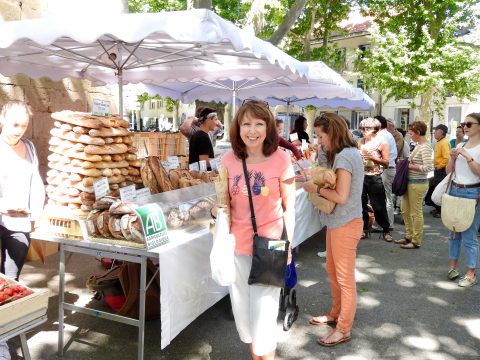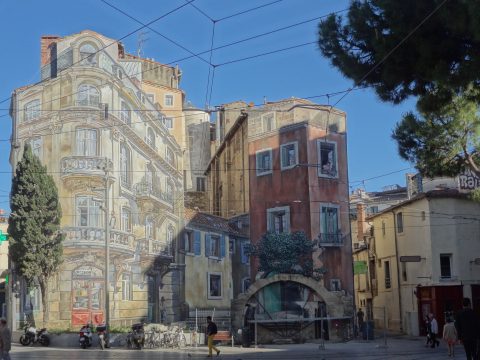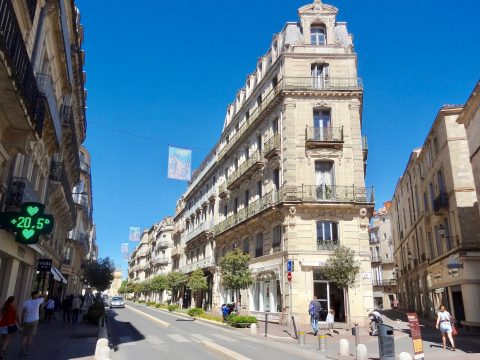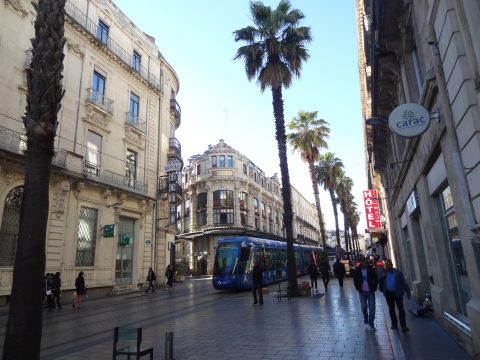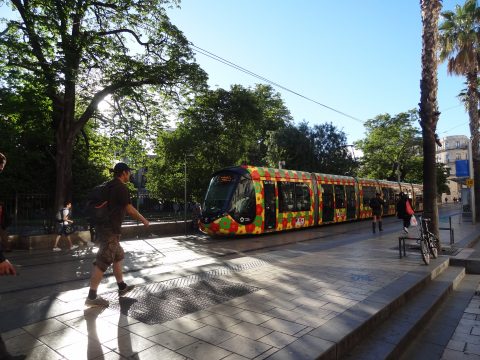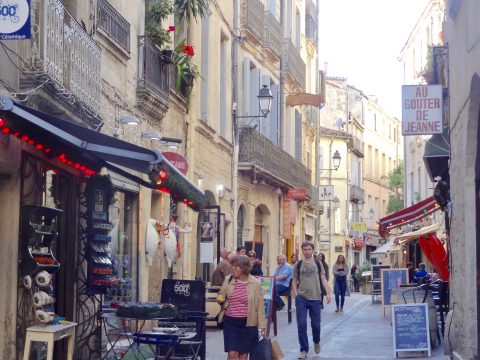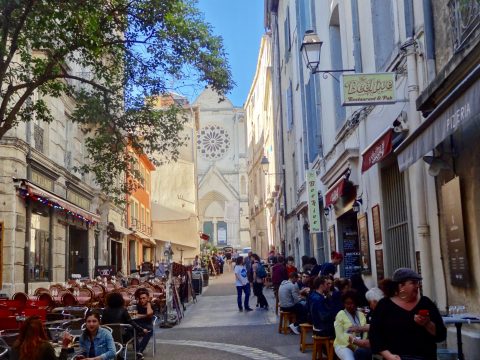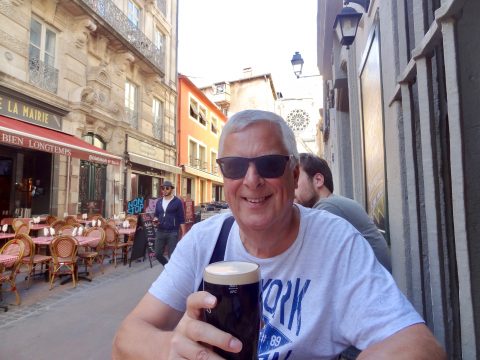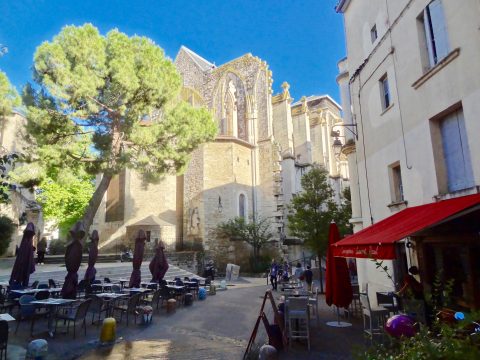 We left Montpellier by train for Nimes on May 23rd. Four nights wasn't enough but hopefully we will get chance to return some day.