Beziers is a small town in the Herault Department of Languedoc sitting on a hill above the river Orb about 10k from the Mediterranean. It's one of the oldest towns in France dating back earlier than 500BC and it is famous for its annual bull fighting festival when over one million tourists visit the town over a five day period.
We were in two minds as to whether we should visit Beziers or not. We had read some reviews saying the place was small but certainly worthy of a visit whilst others said that the town was poor and run down with many streets full of empty shops and houses with very little of attraction to tourists. Given we didn't need to stray much from our route over to Provence, it seemed a natural place to stop for a couple of days and we were glad we did. We stayed in a family owned super modern apartment in a very old building which itself is not yet fully renovated. A very smart and well equipped flat.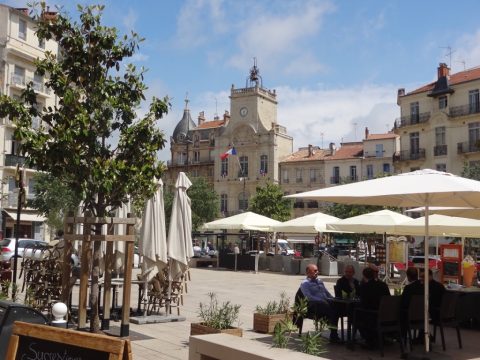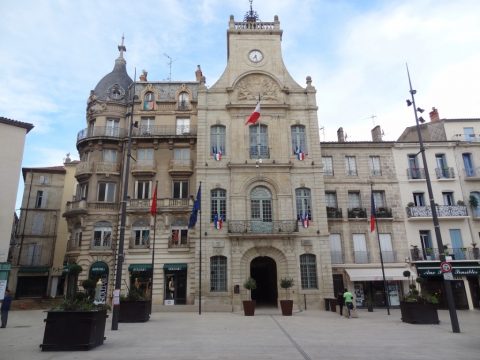 We arrived by train from Narbonne and had to navigate our way to the top of the hill on which the town stands through an area of not too smart artisan dwellings up to the mediaeval town centre, a warren of narrow streets lined with som excellent shops, cafes and restaurants. Contrary to our fears, this is a fairly upmarket town centre with a lot of  money being spent on infrastructure and refurbishment of old buildings. The town's Halles is in this area as is the Cathedral.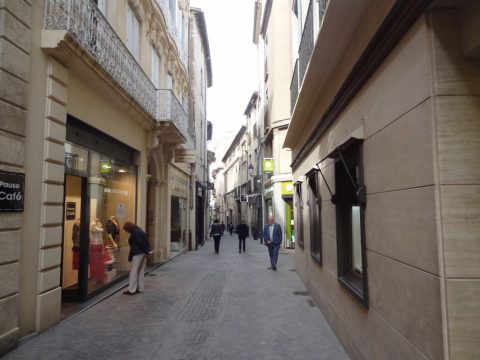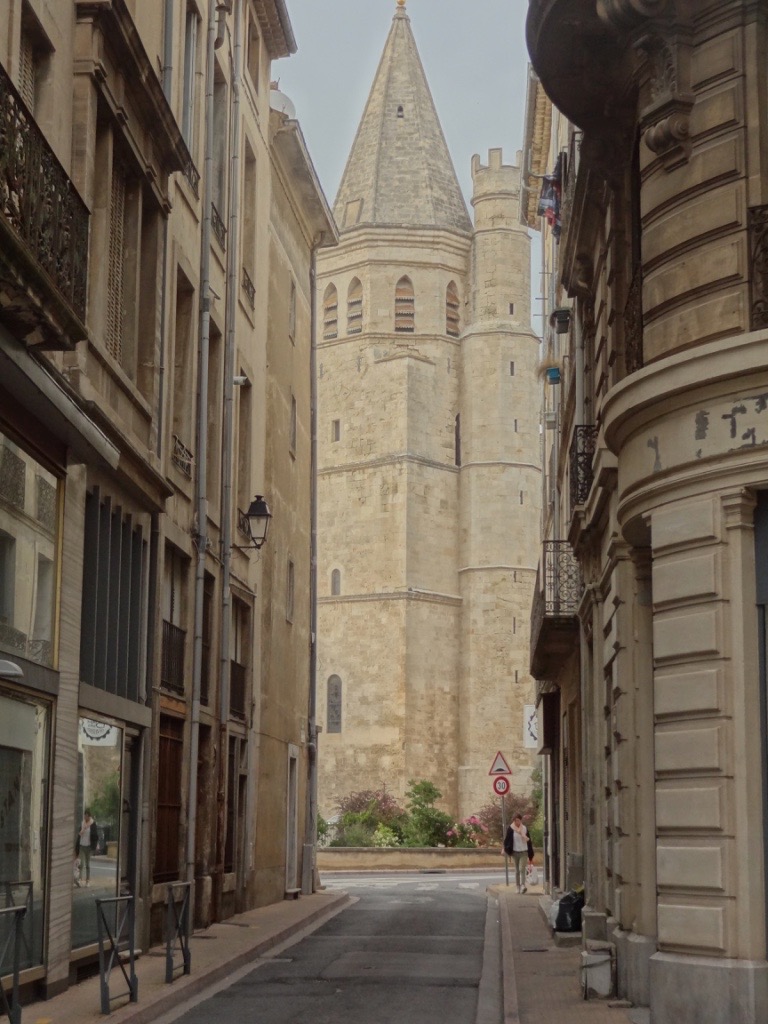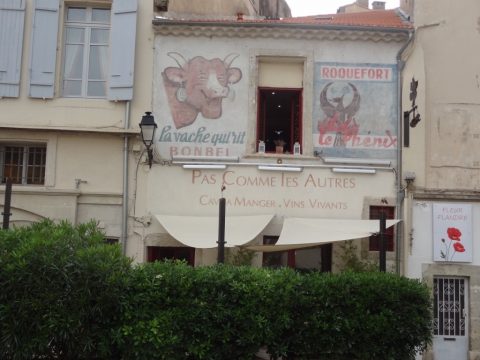 One of the town's main streets is the impressive Allee Paul Riquet, slightly away from the medievil centre, although connected to it. A tree lined boulevard with a very grand theatre at one end and a nice municipal park at the other.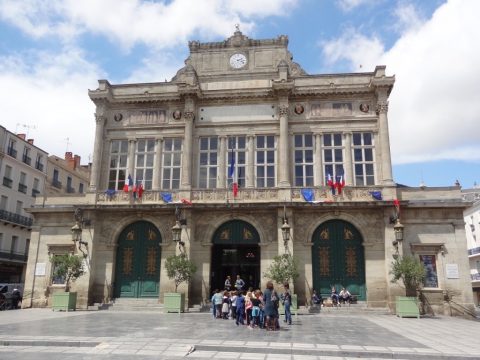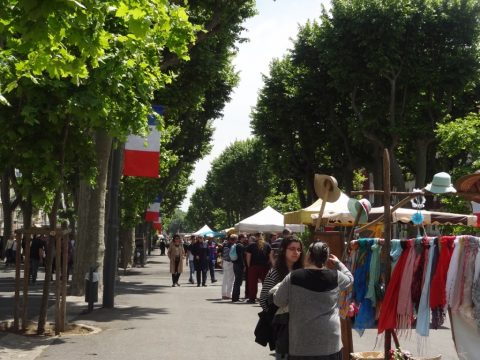 Narbonne has a Roman history, of course, but the most significant event in the town's history was the Massacre  of Beziers. The town was a Cathar stronghold and the first to be attacked in 1209 by Catholic forces intent on destroying the Cathars. 20,000 people were butchered and burned to death and the town badly burned including all those who had taken shelter in the cathedral which itself was burnt to the ground. Restoration of the town began some years later and was finished in the 1500s!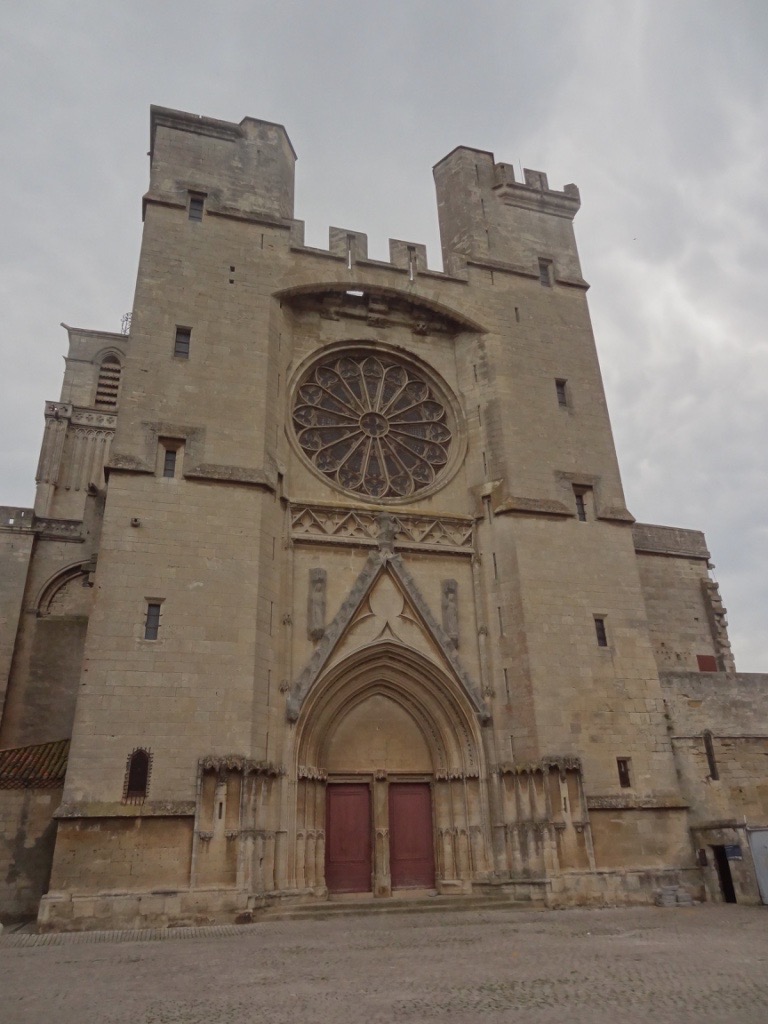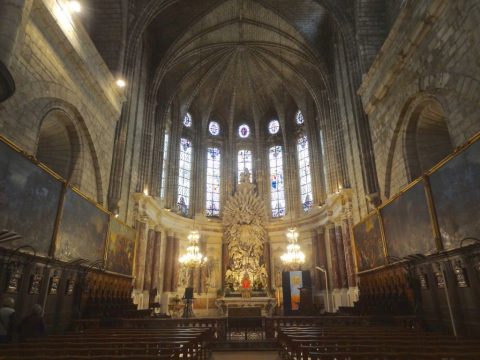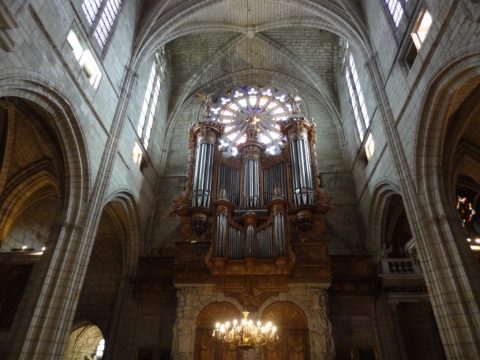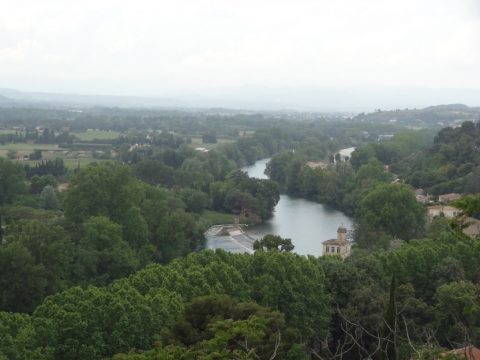 We spent only 2 nights in Bezier, essentially one full day. In truth a couple more days would have been good for us but it was enough to get a good feel for the place, visit the cathedral and les Halles and enjoy a couple of nice meals including an excellent Indian, our first for quite some time. Unfortunately it didn't give us enough time to wander too far from the centre of town and along the river which would have made for a good walk.We were a tad concerned about how we would get to our next destination, Pezenas. We would leave for Pezenas on Sunday but there is no train line to Pezenas and buses are few and far between in rural France on Sundays. The bus station office was closed when we visited on Saturday to get a timetable and the Tourist Information Office was next to useless. Worst case scenario was that we would have to stay another night in Beziers but in the end we put our trust in an out of date on-line timetable that proved to be still relevant and we left Bezier mid morning on 14th May.