Following 3 nights in Carcassonne, next stop was Narbonne, about 15km from the Mediterranean sea. Narbonne has a canal, the Canal Robin, which connects to the Canal Midi and together with other canals forms a network which reaches from the Atlantic to the Mediterranean. Canal holidays are a popular holiday activity here.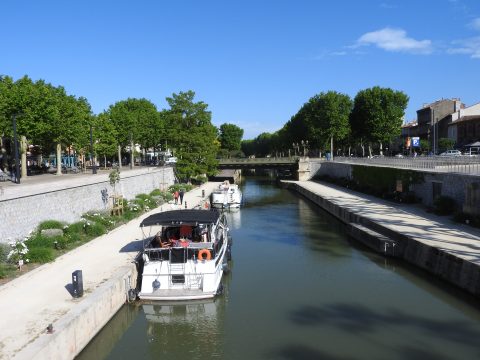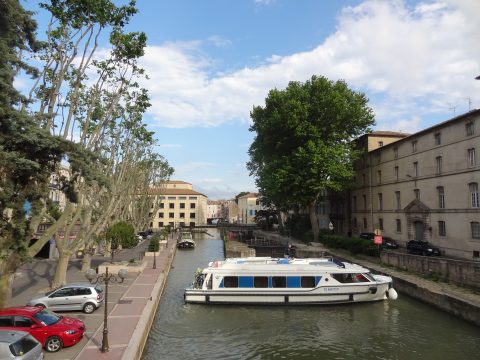 We spent 3 nights here in an Airbnb rental which was less than great, although it did have wifi. So far we really haven't done too well with accommodation in France but happily the weather was good and we didn't need to loiter in the digs too much.
This is a small town of about 50,000 with a nice town centre with the flower lined canal running through it. There is a cathedral, of course, a basilica, the usual local museums and an underground network of ancient warehouses dating back to Roman Times. We thought it would be a nice town to spend a couple of days in and so it was although in truth none of the attractions were compelling and otherwise there isn't a great deal to see and do. The fact that the town's Halles (covered market) and the Tourist Office are 2nd and 4th in the top 10 things to do on tripadvisor probably says it all.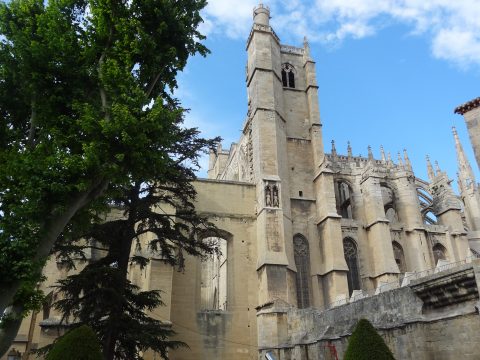 The Halles of Narbonne, the daily covered market, is one of the most famous markets in France and for us the highlight of our visit. The building itself is attractive and all manner of fresh foods, meat, fish, seafood, fruit and vegetables and a lot more besides can be had. It's a big market with stalls galore and in addition there are several bars and restaurants and  an area of tables and chairs where you can take you own purchases, maybe some cheese and bread and enjoy your own picnic lunch with a glass of wine or a beer brought to you by a waiter from one of the bars. It's great fun and a very pleasant way to spend an hour or two people watching.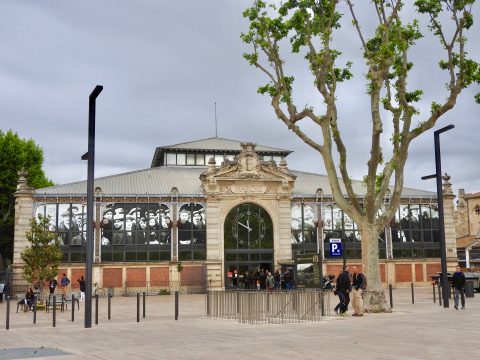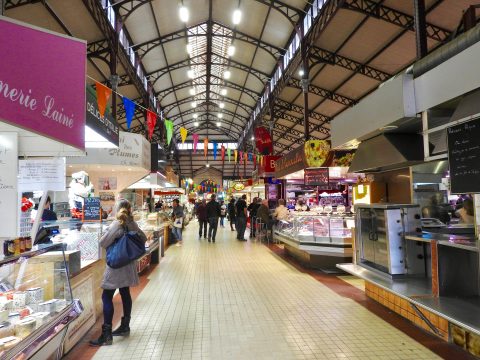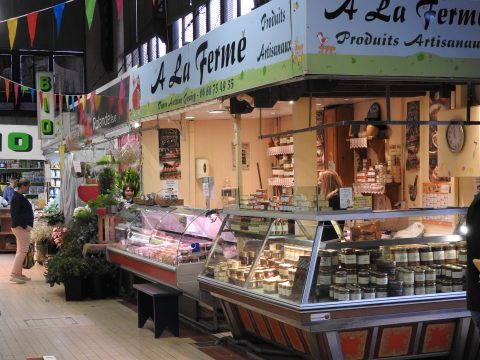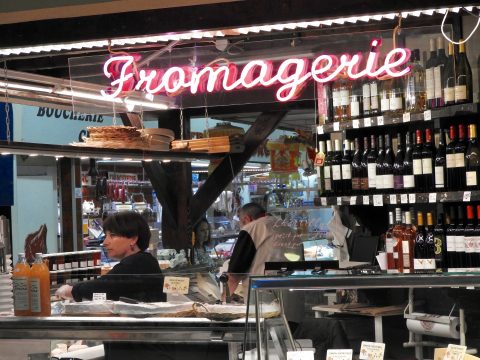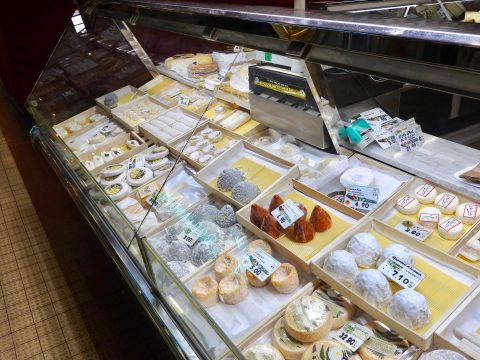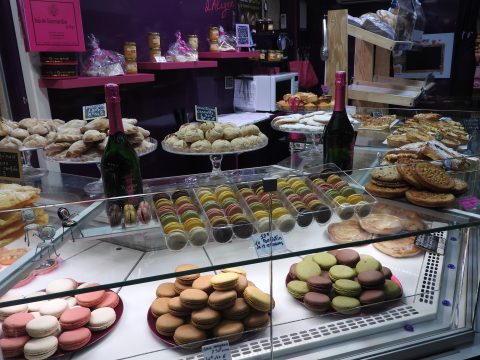 The pictures of the Halles below show the Chez Chabelle restaurant.  Owned and run by a well known local former rugby player he serves mainly steaks and grills from the adjacent family beef and horse meat stall or duck or chicken which he orders from neighbouring stalls. As he takes an order from a customer he bellows the order through a megaphone and within a minute a parcel of beef, chicken or whatever wrapped in paper is thrown to him as he stands with the serving staff and Chef behind the counter. It's all very theatrical and great fun and although it's basic fare – everything comes with chips – the steak was a generous size and some of the best we have eaten.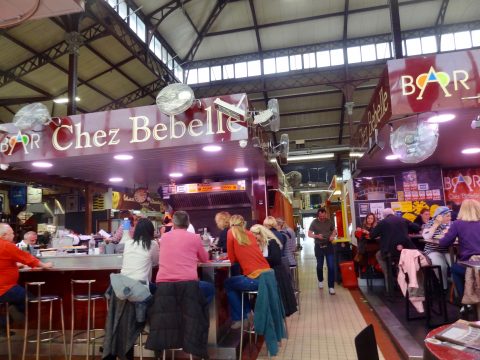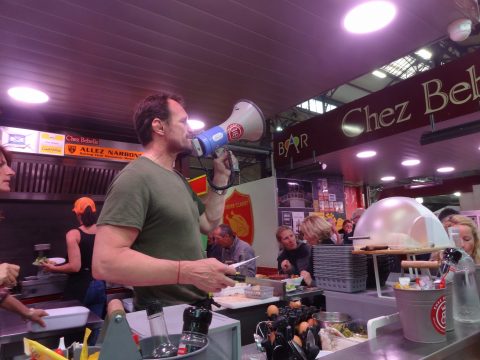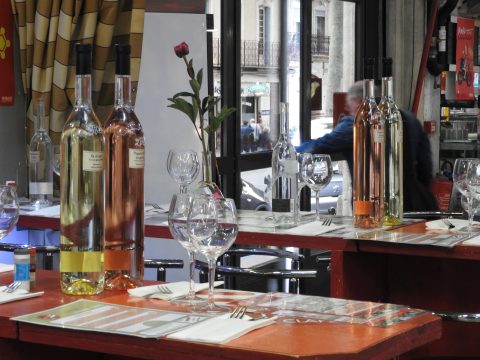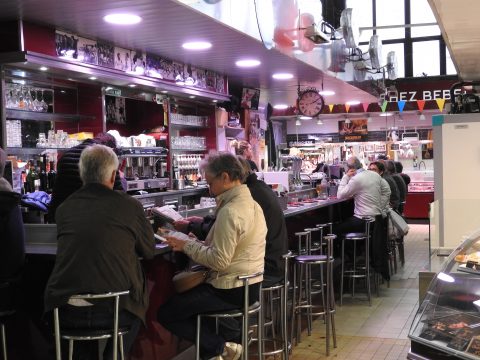 We spent 3 nights in Narbonne enjoying some good food and wine and doing not very much at all other than a little walking and sitting on the "promenade" by the canal watching the world go by. On May 12th we left on a train to Beziers.