We had decided to  would break up the journey between Perpignan to Carcassonne by stopping off for a few nights in rural France proper. We chose Quillan in the Aude district of South Central France which is also referred to by the Tourism Department as Cathar Country.
Quillan  is situated in the foothills of the Pyrenees on the banks of the River Aude on the road from Perpignan to Carcassonne. With a mountainous backdrop it's a small town of about 3,000 folk. Much of the flatter area round about is devoted to wine growing.
Tourism here is all about the outdoors, hiking, cycling, fishing, white water rafting and winter sports – in winter –  but another "attraction,"  is the history of the area with a collection of castles and strongholds built on the Black Mountains to the west of Quillan. The  mountains formed a natural defence against the Spanish and these castles provided fortications against the enemy. Some also  served as refuges for Cathars back in the 12th and 13th centuries when the Popes sent Crusaders to eradicate the Cathar heathens during the Medieval Inquisition. Thus these are known as the Cathar Castles and thus the strap line of Cathar Country now applied to the region by the Tourism Department. More recently, in the Second World War, the area was  a centre for the resistance movement with many local heroes also adding to the historical interest.
We thought we would get some decent walking done here but it rained for much of our stay and the town had little to amuse us. It's regarded as a good place to retire but we found little to commend it. Its true there are decent transport links but frankly the town has clearly seen better days. There is a sufficiency of  bars and restaurants but there are also plenty of closed down shops and restaurants giving the air of a place needing something serious to kick start it back to life.
So Quillan was a disappointment probably in no small measure exacerbated by the grey drizzly weather that prevailed but we just couldn't see its attraction as a place to retire. We thought it a rather sad place really so much so we took only a handful of snaps which were taken in gloomy conditions and not worth showing. An excursion to the neighbouring town of Limoux which is a tad bigger than Quillan was equally  uninspiring. We stayed little more than an hour in Limoux and left on the next train!
Next stop Carcassonne hoping for better things. Our first 10 days or so in France had been disappointing but we thought that Carcassonne would have much more going for it – and the weather was improving.
Wiki describes Carcassonne as a hilltop town in southern France's Languedoc area in the valley of the River Aude and is famous for its medieval citadel, La Cité, with numerous watchtowers and double-walled fortifications. The first walls were built in Gallo-Roman times, with major additions made in the 13th and 14th centuries. Château Comtal, a 12th-century castle within the Cité, offers archaeological exhibits and a tour of the inner ramparts.T he walls surrounding the Cite are 3 miles long. About 2 kilometres from the Citadel there is a more modern city.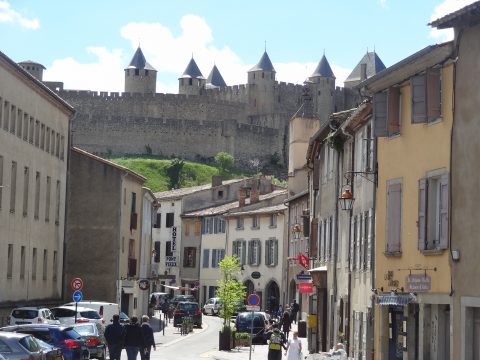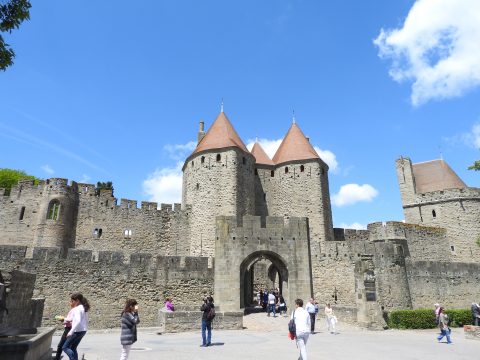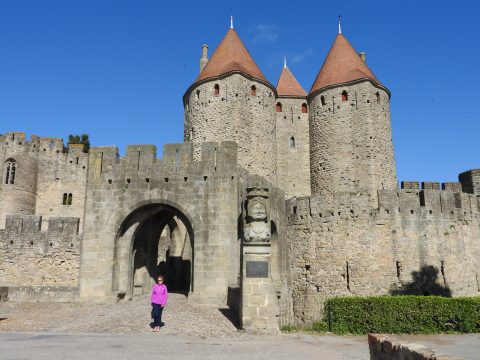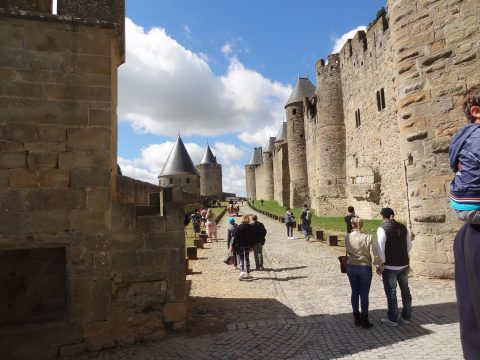 On this occasion we joined a tour of  La Cite and also a separate tour of the chateau. The history is fascinating and especially the 12th and 13th centuries when the city was a Cathar stronghold. This is one of France's top tourist resorts and the narrow streets through the city are lined with shops restaurants etc. It is rather Disney-esq with the shops selling all manner of tourist tat and we were happy to get out of it following our tour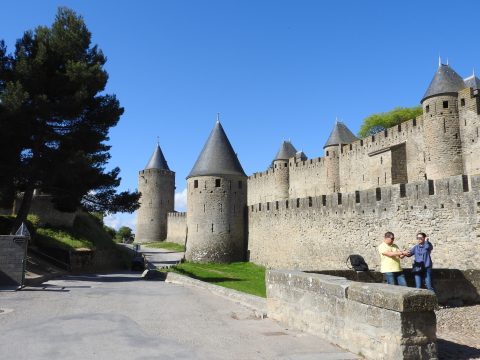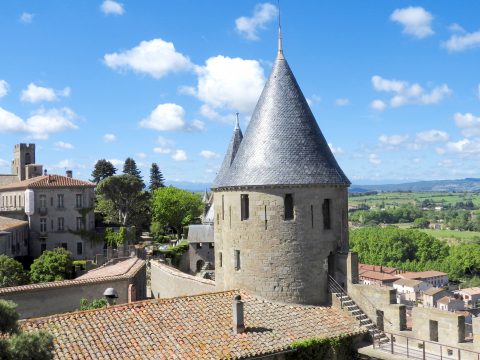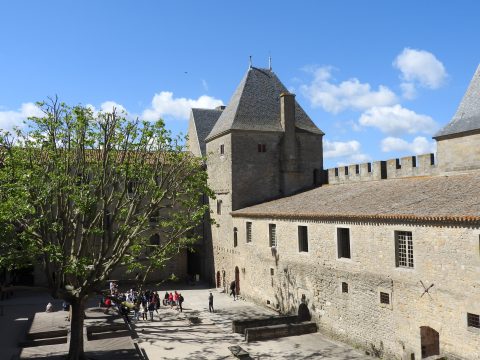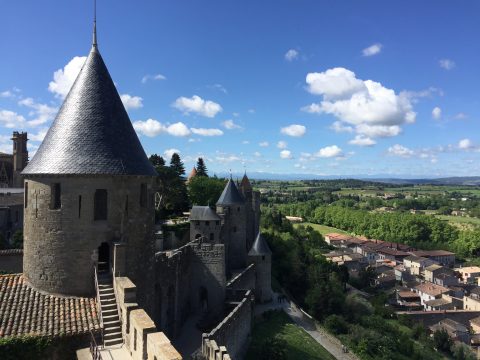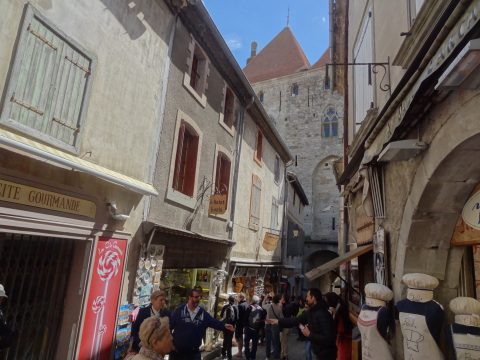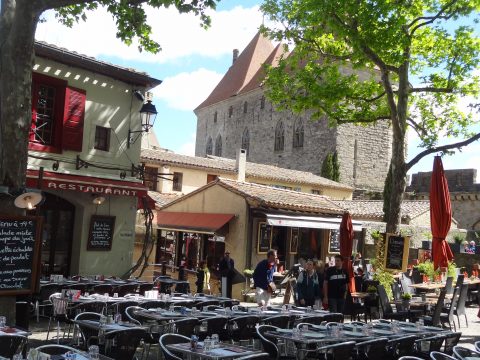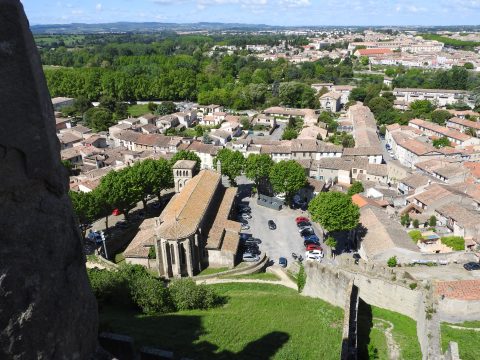 Still inside la Cite there is a 13th basilica, the Basilica of Saint-Nazaire, worth a visit to see its impressive stained glass and gargoyles.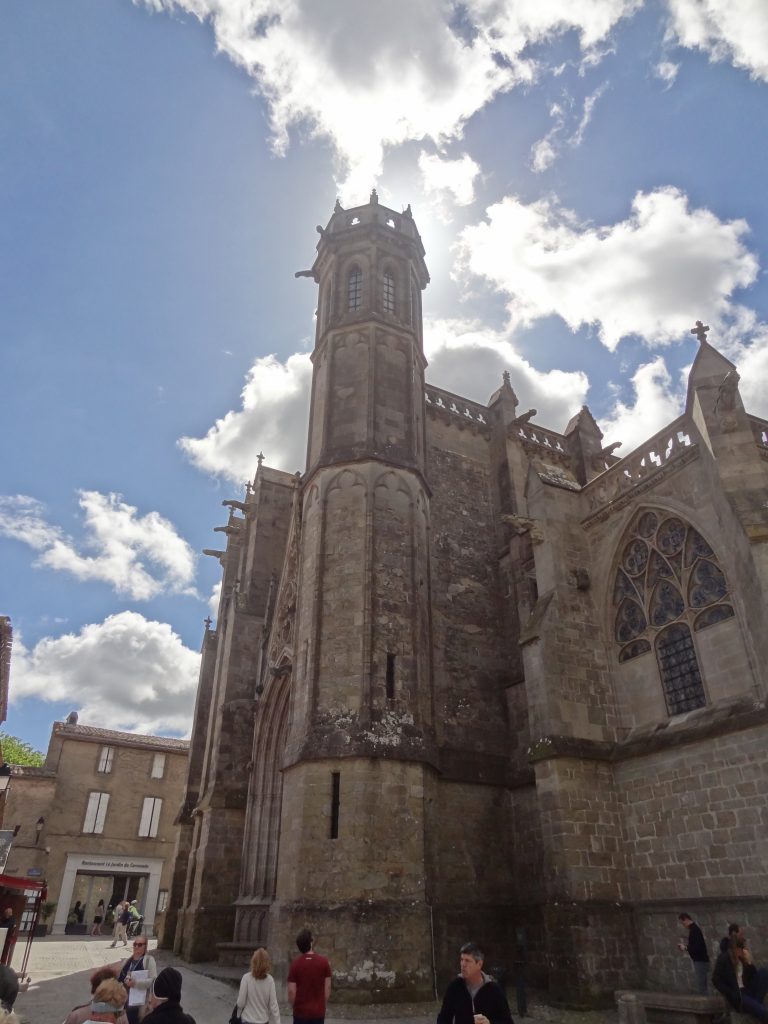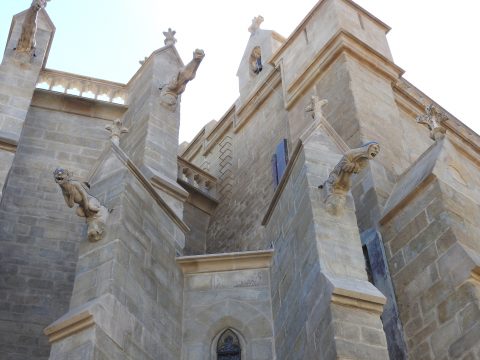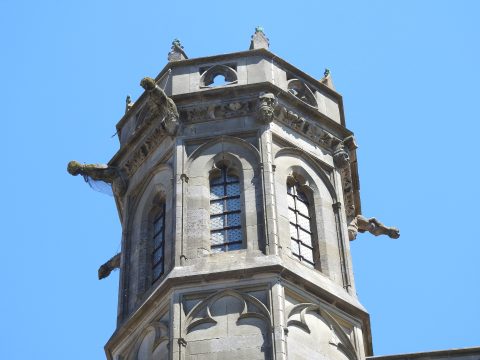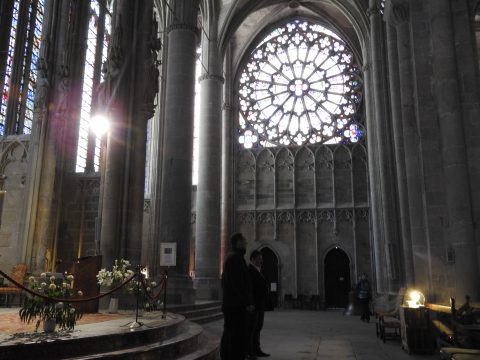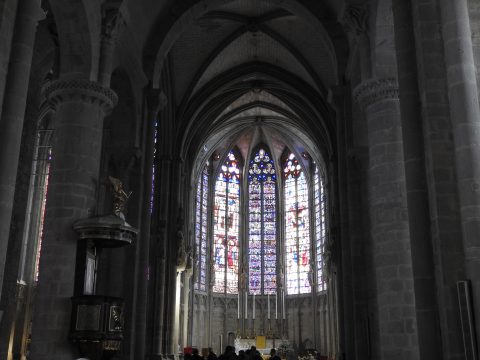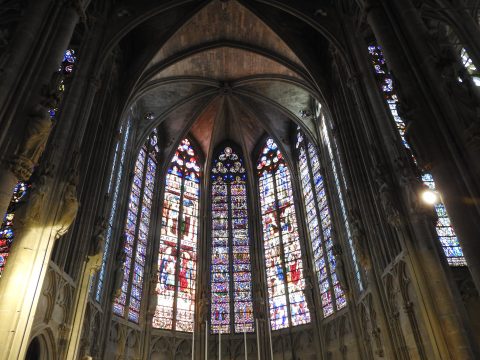 Away  from the ancient city, across the river Aude, the lower city  is more modern than the ancient city but certainly not modern as most of  it dates back to the Middle Ages.
We stayed in a very nice apartment very handily placed for the main squares and shopping areas of the lower city. All was good except that for a second time we found ourselves without wifi at a time when we wanted to watch the last few matches of the Premier League season. Happily, once again we found a local bar with an owner who obliged us on a couple of occasions by devoting one of their screens to footy instead of the usual rugby which is the  main local interest.
Our  apartment in Carcassonne – very comfortable but wifi -free!
We enjoyed our Carcassonne visit and  would recommend it as a nice place to visit for a long weekend. We thought it a lovely town with some nice squares, a proper market and the Canal du Midi running through it providing some nice walking and cycling. After our disappointing start to our journey in France, things were looking up!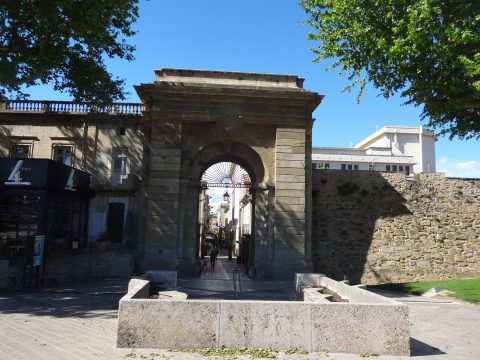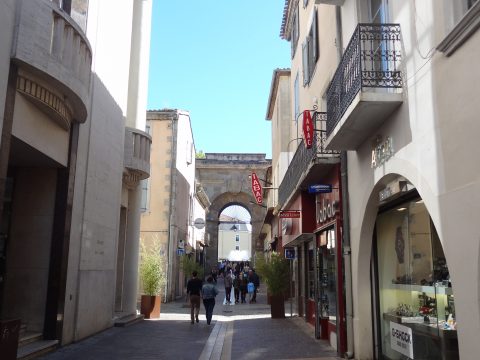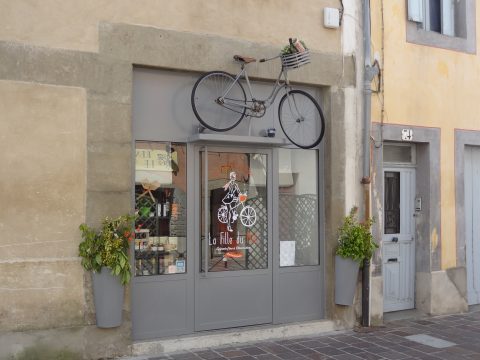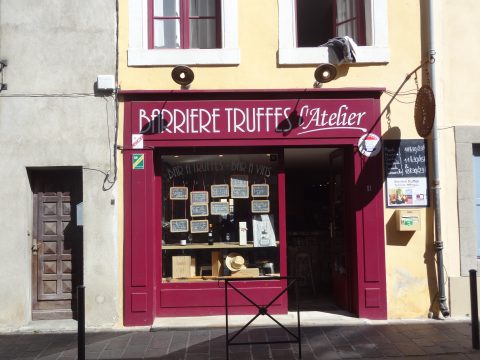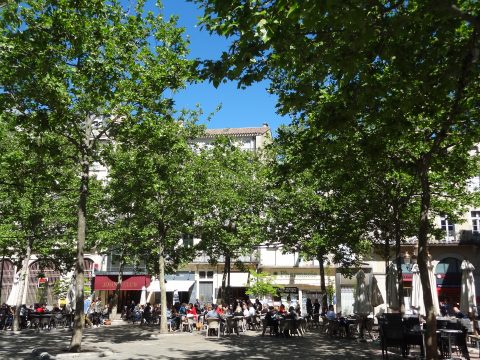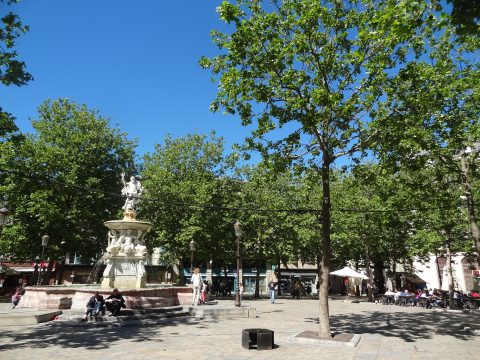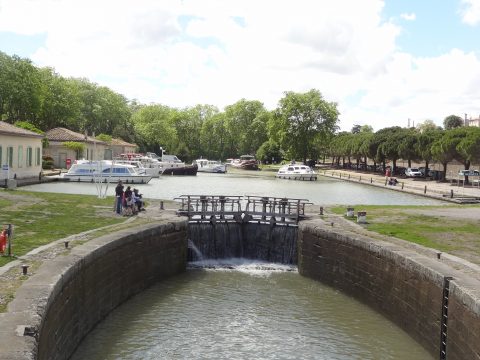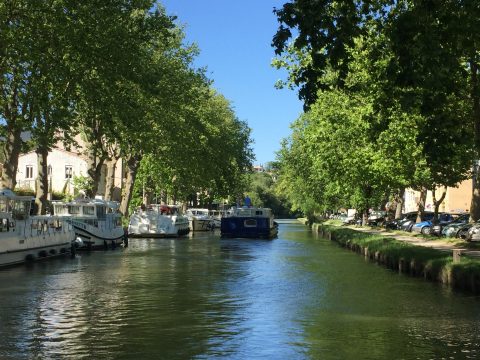 Our next stop is Narbonne, further east along the Canal du Midi. Unfortunately we couldn't find a way to get there by boat with our luggage and so it was back on the train.