On 20th April we caught a fast train from Tarragona to Girona, arriving mid afternoon. We had enjoyed our couple of days in Tarragona but were  looking forward to our last few days in Spain before moving on to France.
Girona is the largest town in North Catalunia. Built on the River Onya, the place is renowned for  the  interesting medieval architecture  found in the Old Quarter contained within well preserved city walls on the east side of the river.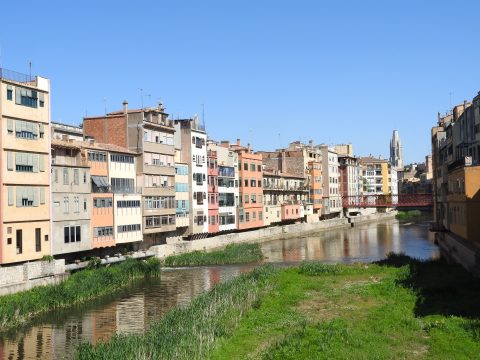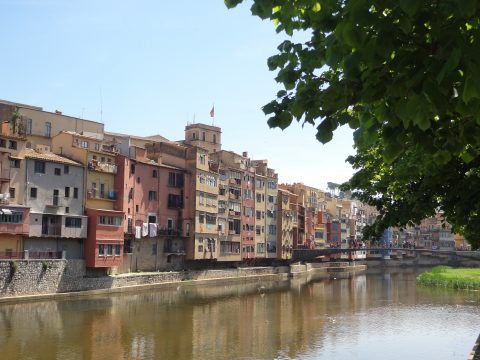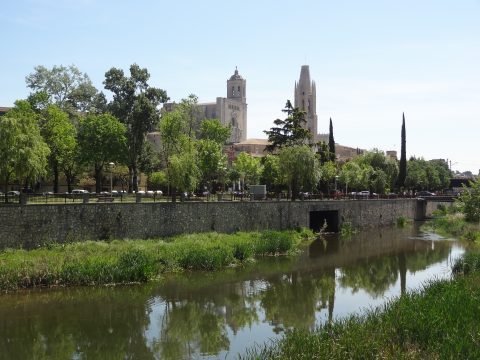 The riverside setting is very pleasant with tall multi-coloured riverside buildings and the Old Quarter is full of interesting buildings and history –  including an old Jewish Quarter and several museums. Obviously, as ever, there's an impressive Cathedral (though we didn't venture inside on this occasion), a basilica and plenty of old churches, plenty to fill two or three days although you could easily see everything in a day. It all feels rather upmarket with some very nice shops, restaurants and bars.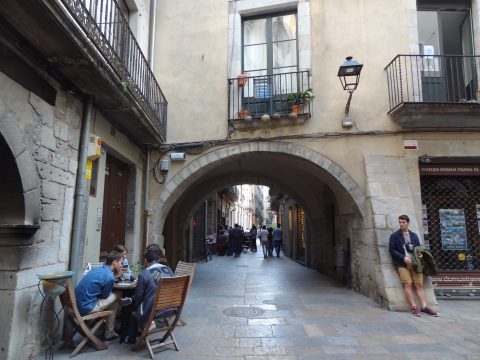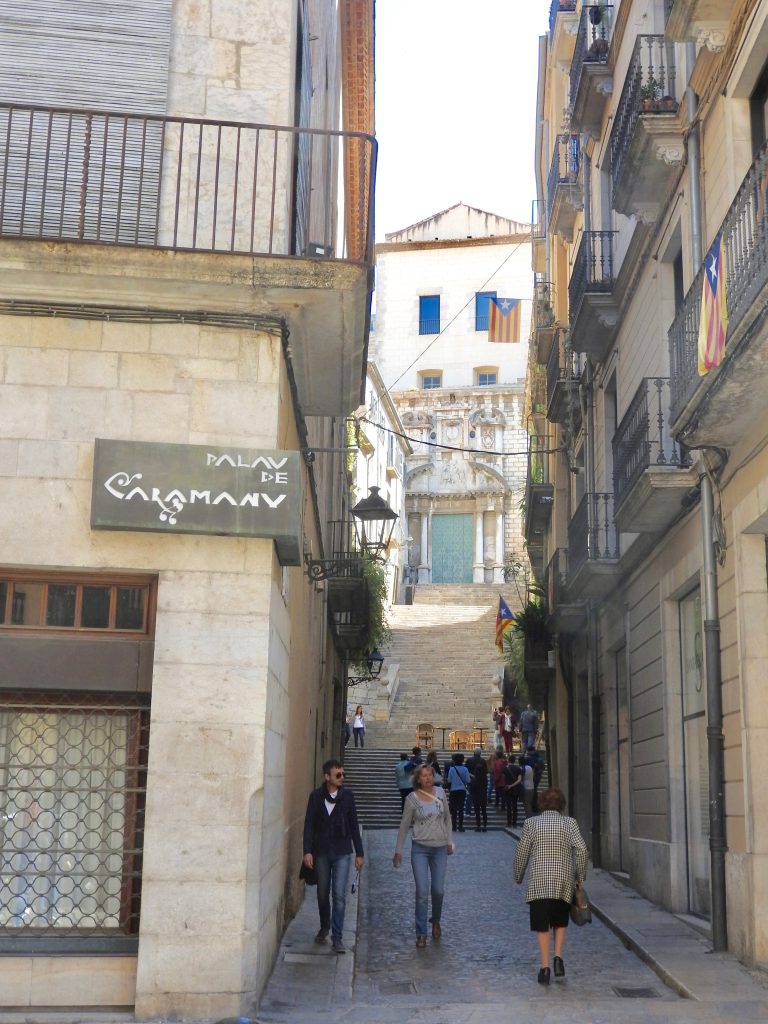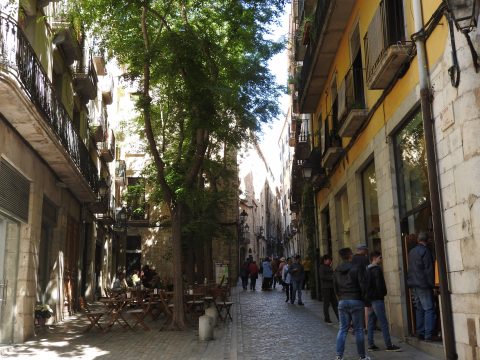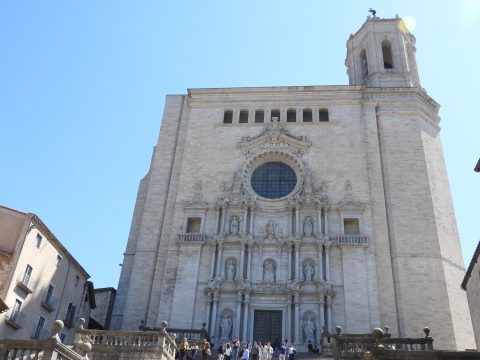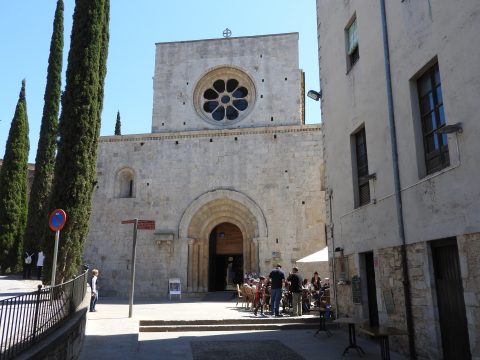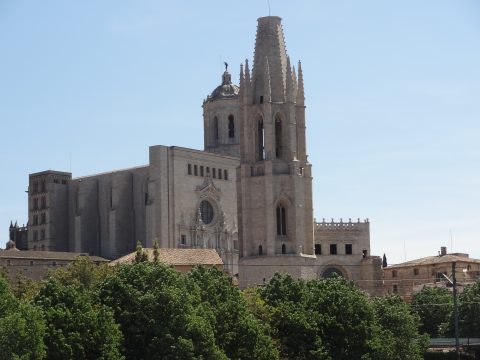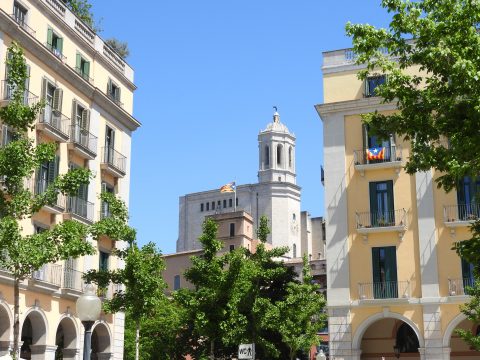 Several bridges cross the river into a more modern city which has some impressive squares lined with bars and restaurants and some nice shopping. Quite different to the Old Quarter but still a nice place to wander around, stop for a beer and do some people watching. In one square we came across a band playing with a crowd of locals dancing to the music. Great fun.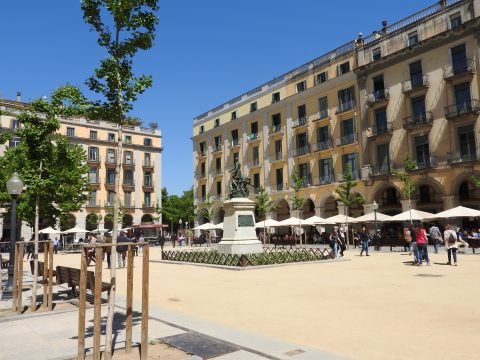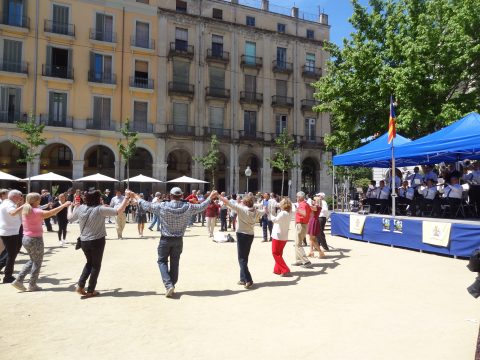 We had booked an apartment in the Old Quarter. Beautifully renovated, furnished and kitted out, we can highly recommend the place if anyone wants to consider it. The apartment is in the middle of all the action with restaurants and bars either side, across the narrow street and below – light sleepers should avoid or bring earplugs! We had a super 5 days here doing nothing much other than pottering around the town, getting lost in the maze of tiny streets and walking off the excesses of the night before! The city walls are walkable and they rise up behind the town giving great views over the town itself and the surrounding countryside.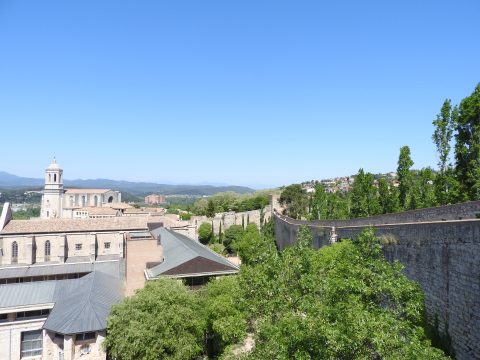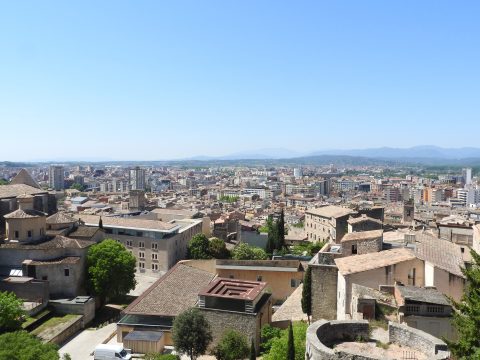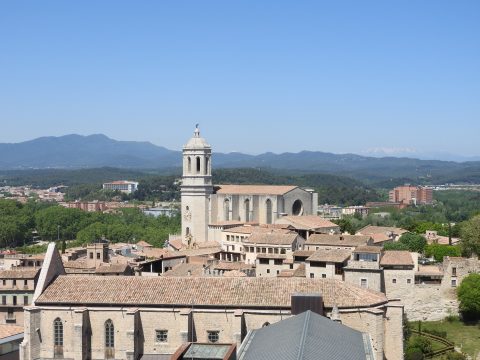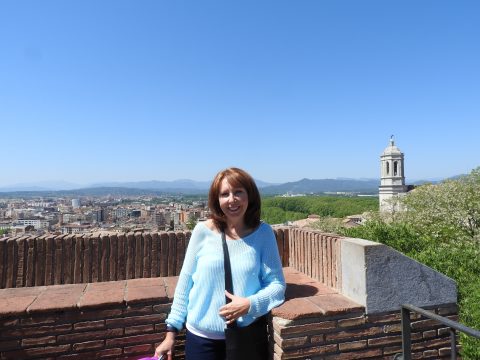 This is a lively city and was especially so on St Georges Day 23rd April and the days leading up to it when the main streets and squares closest to the river  in the Old Quarter and the bridges were lined with festive market stalls. On St Georges Day itself  families and couples are out on the streets as it's customary for men to buy fresh roses for the women of the family and for friends and family to buy each other books  – the place is packed with book stalls and flower stalls – all very nice but rather strange!
All in all, this was a great stay. Ann was particularly impressed and actually places Girona ahead of Valencia in the list of places to be revisited once we have visited all the other places we need to visit! But it will be a while before we get to that point………