We arrived in Dubrovnik from Kotor on 1st June 2016.
Generally regarded as the pearl of the Adriatic and the jewel in Croatia's crown, Dubrovnik is at the extreme south of  the country. Its probably Croatia's main tourist town and like many of the towns on this coast it's best seen early in the morning or in the evening when the hordes of cruise passengers have returned to their ships.
The old city stands at the foot of a mountain and is encircled with massive stone walls complete with towers and forts. Its possible to walk around the tops of the walls which give some awesome views over the city within and the ocean.
The city, rebuilt after an earthquake in 1667, was bombarded and extensively damaged during the Siege of Dubrovnik over a 9 month period during the War of Independence in late 1991/1992. Repairs were completed over a period of 10 years or so and it would be hard to believe the extent of the damage except that its clear that most of the red tile roofs across the city are new but there is still plenty of evidence of war damage all over the city.
The city is stunning with a maze of narrow streets filled with shops, bars and restaurants leading off a  main street paved in marble. There are plenty of historic buildings, churches and museums to keep keen photographers and history buffs busy for days  and dozens of street cafes provide plenty of opportunity to sit and people watch.
Some photographs….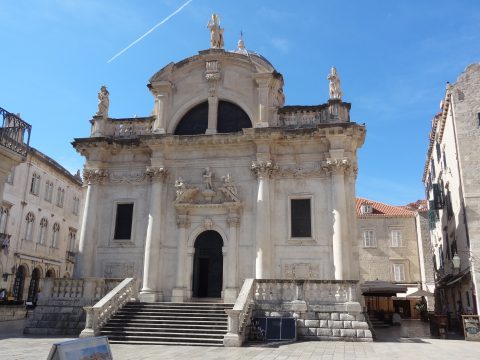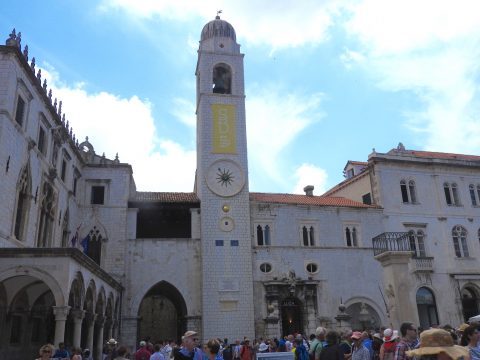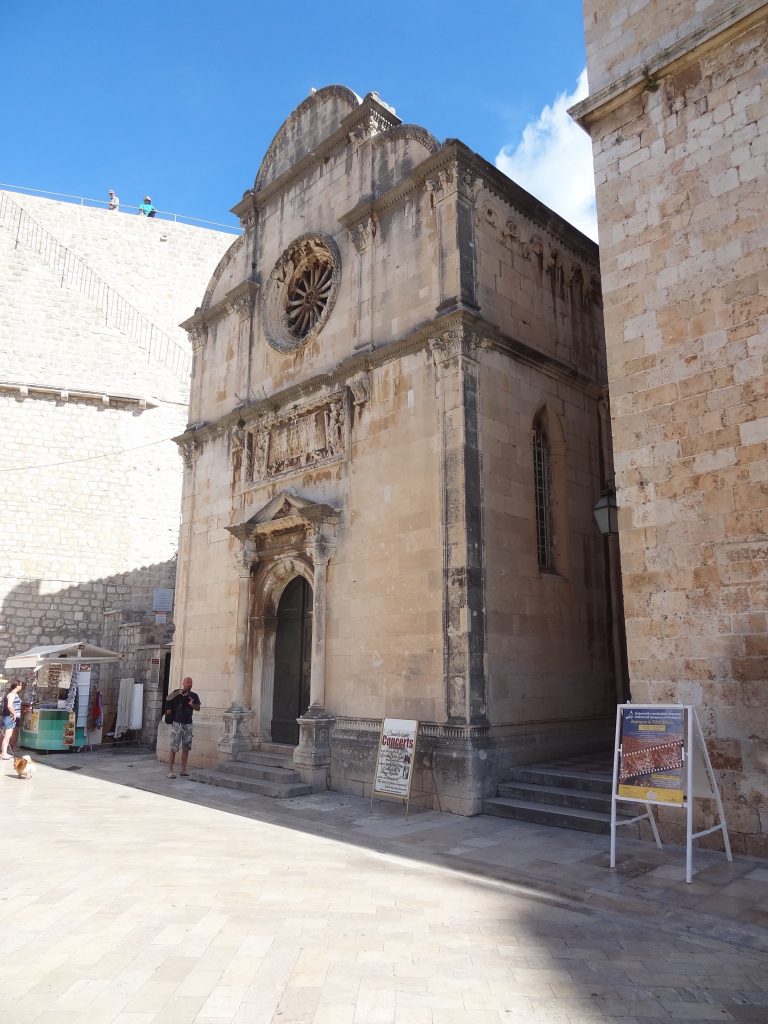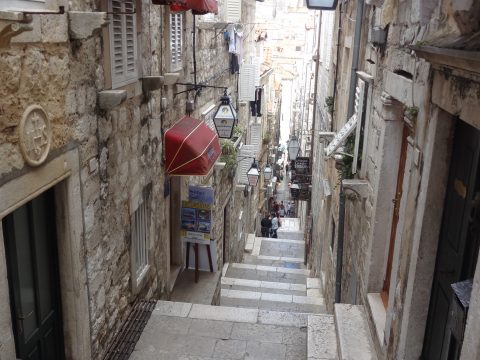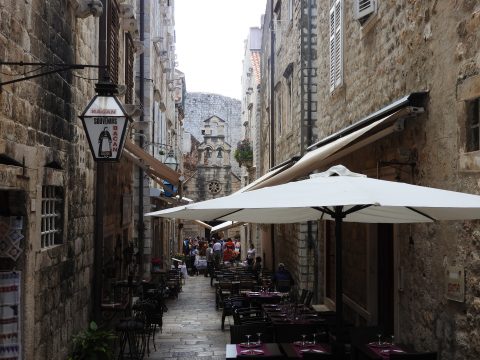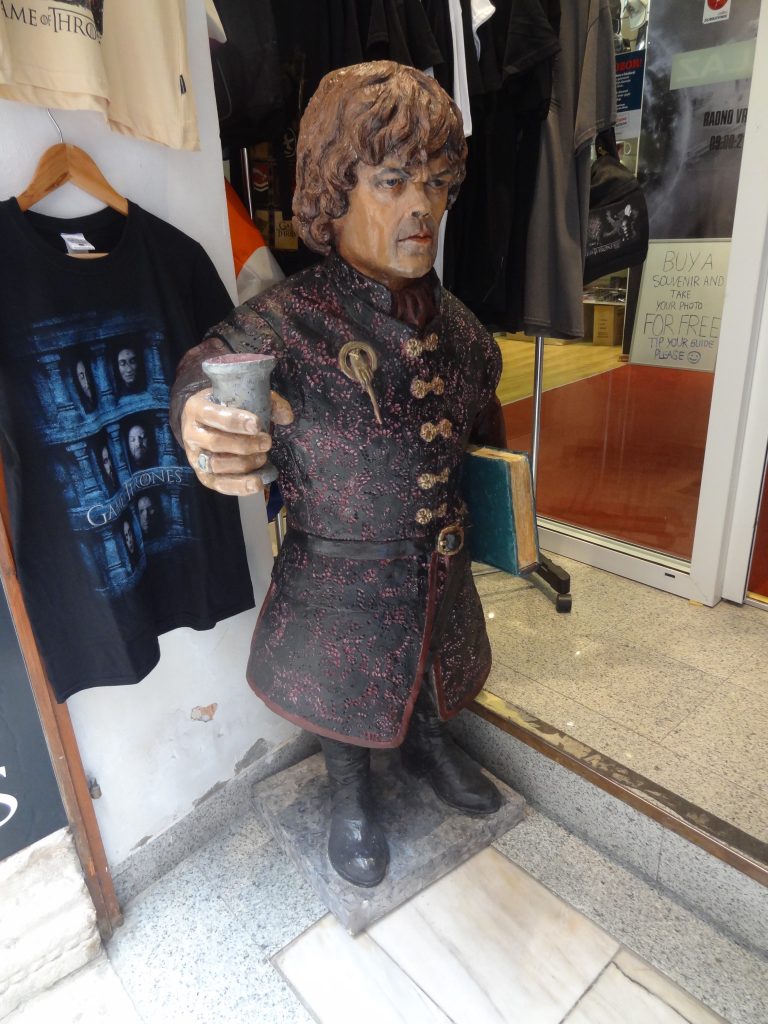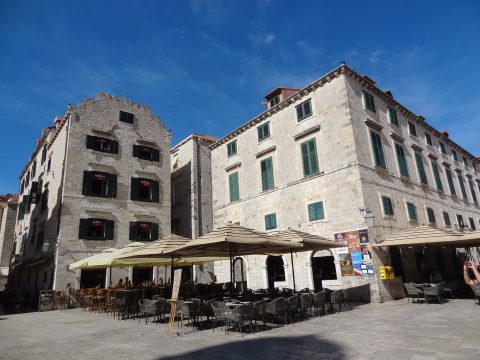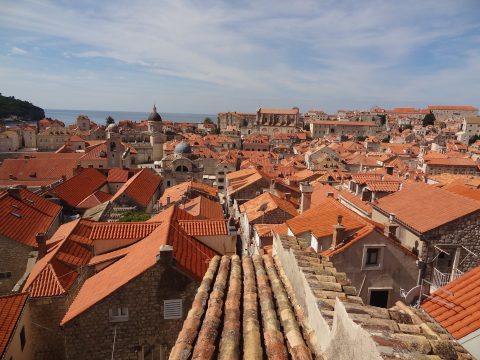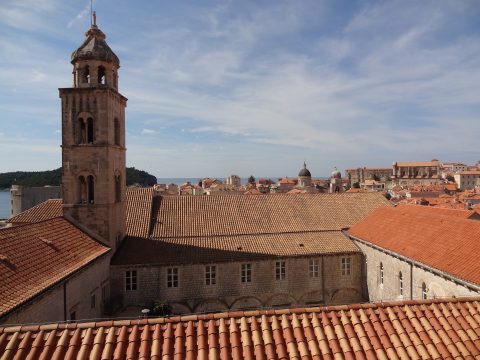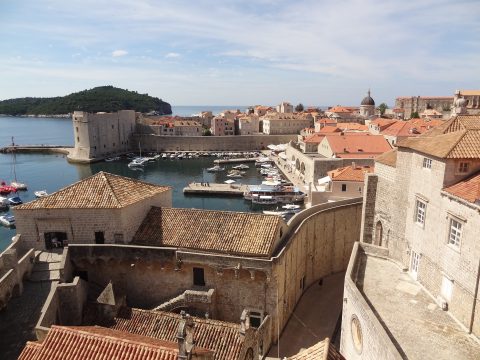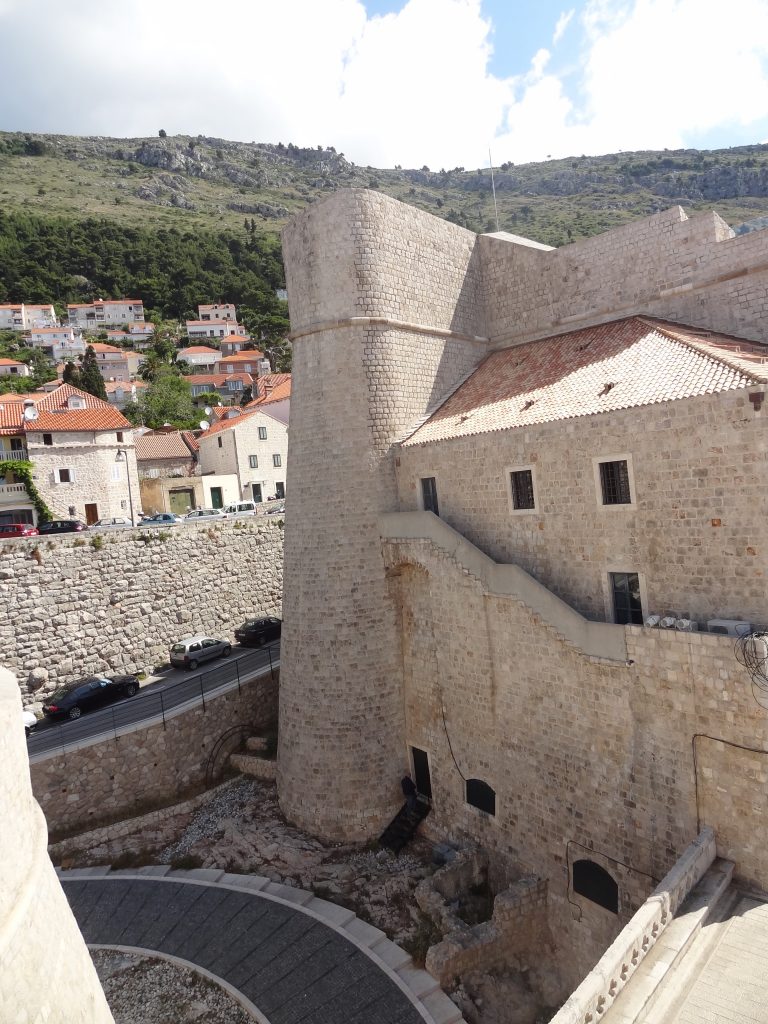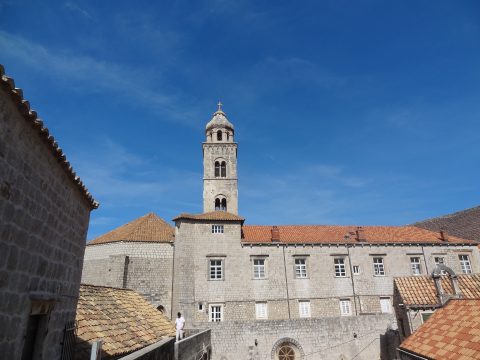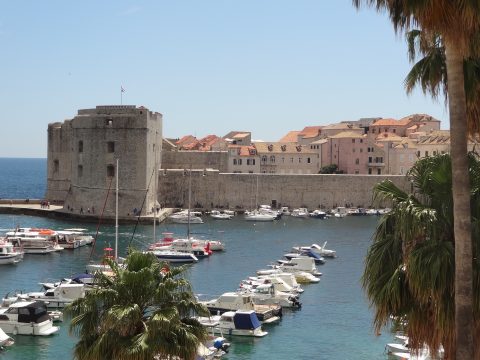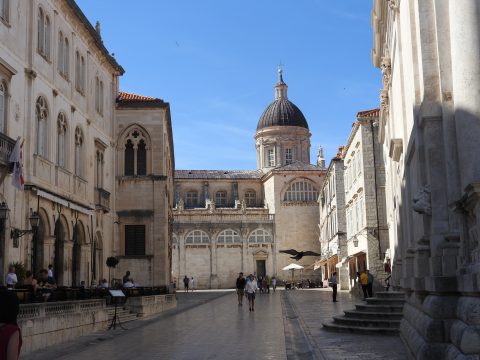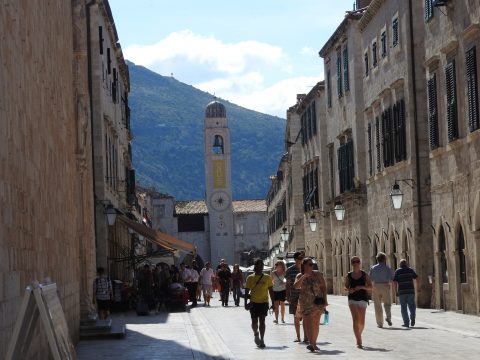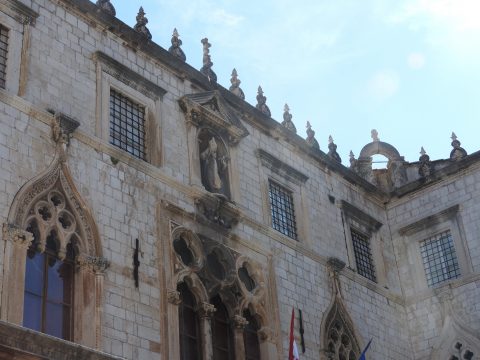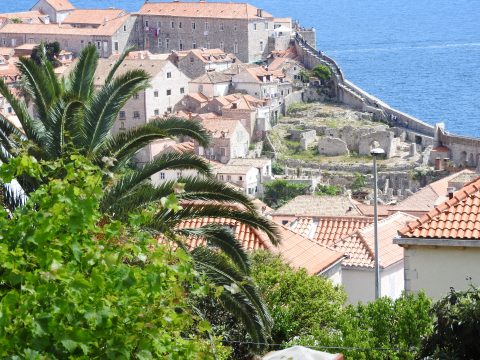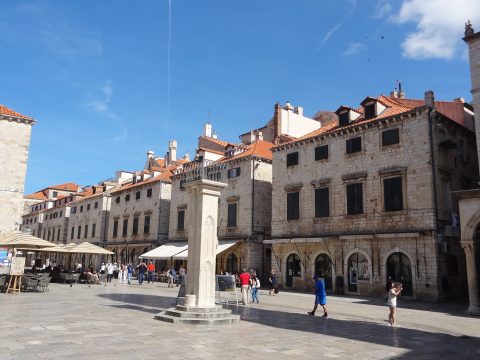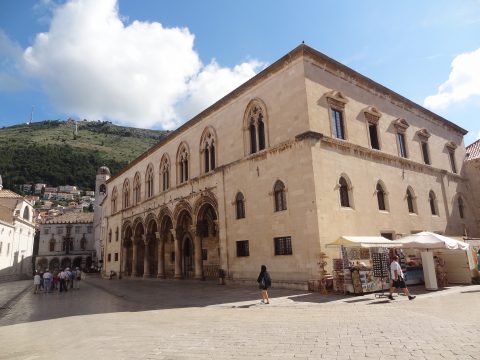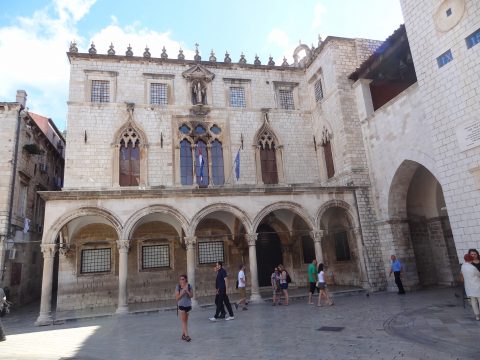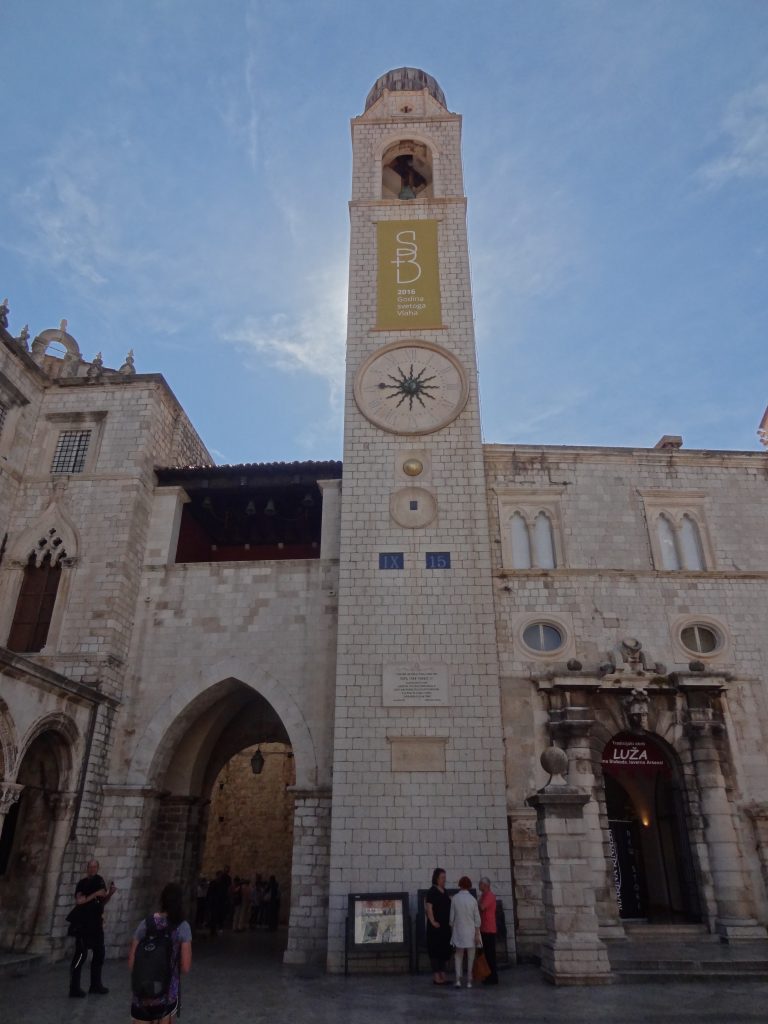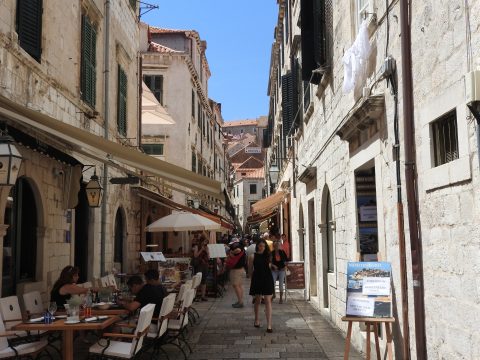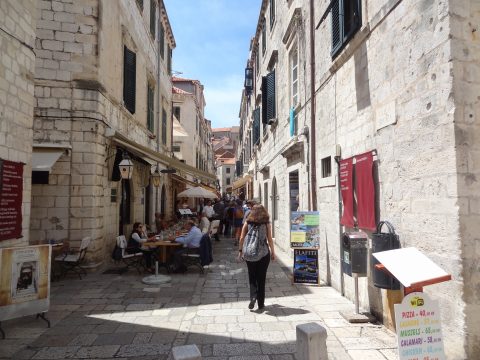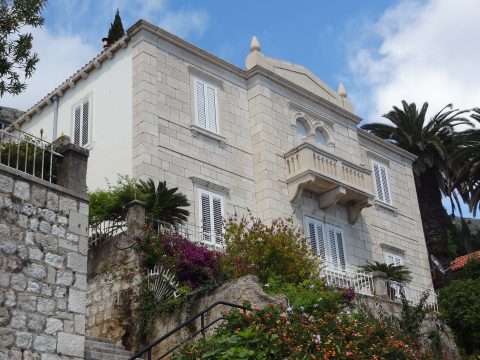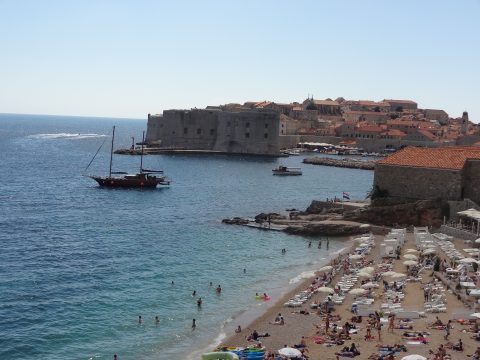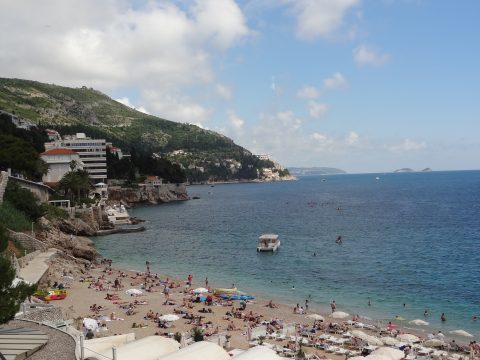 We very much enjoyed our Dubrovnik visit and especially so as our good friend David Laughlin was able to join us for a few days. We enjoyed a good few drinks and some nice meals together!
Our visit was at the beginning of June in which is fairly early in the season but it was already very hot during the day and the cruise crowds were a pain but nevertheless this is definitely a highlight of a visit to this part of the world and we highly recommend it.