Penang is an island off the north west coast of Peninsula Malaysia and is often referred to as The Pearl of the Orient. Its Malay name is Pulau Pinang – Pulau means Island. George Town also known as Georgetown is also regarded as the food capital of South East Asia due in no small part to its ethnic mix.
The island has a long history with evidence of pre-historic settlements estimated at between 3,000 and 4,000 years old but Penang was founded in the 18th century. The first settlers were Minangkabau people from Sumatra followed by Arabs who intermarried with the Minangkabau giving rise to a mix of Minangkabau/Arabs that became regarded as Malay and were assimilated into the indigenous Malay community.
In 1786 Captain Francis Light, an English trader-adventurer who had served under Sir Francis Drake against the Spanish Armada, working for the East India Company (amongst others), landed on the island and took possession of it in the name of King George III and the East India Company. The island was actually part of neighbouring Kedah at the time but Light persuaded Kedah to cede the island to the East India Company in return for military protection from Siamese and Burmese armies. He established a settlement which he named George Town in honour of the King and renamed the island Prince of Wales Island in honour of the heir to the British throne.
Light is said to have fired gold coins from cannons into the surrounding jungle to induce his men to clear the land .The island was seen as being strategically important in curtailing French development in the region and monitoring activities of the Dutch in Sumatra. Penang was Britain's first settlement in South East Asia and marked the beginning of more than a century  of British involvement in Malaysia.
The island's location at the opening of the Straits of Malacca was also attractive to the East India Company as a natural harbour and anchorage for their ships and as a result it flourished and grew to be a major trading post for  the lucrative tea, spices, china and the cloth trades. The spice trade encouraged settlement by large numbers of Chinese immigrants and a population explosion resulted in sanitation, transport and public health problems due to lack of infrastructure. Luckily the  island had become a penal colony for Indian convicts and convict labour was used to support local labour in building roads, digging ditches, laying drains and other menial tasks such as street cleaning. Subsequently many of the Indian ex-convict population found employment in the civil service, the military and in service to the colonial officials and to wealthy private individuals.
The island remained as a British Colony until 1957 when it gained independence and became one of the states of the newly formed Federation of Malaya and later Malaysia in 1963. By now it's one of the most highly urbanised and economically important states in the country as well as a thriving tourist destination – despite a lack of fantastic beaches !
A population of around 1.6M (including the populace of the wider State of Penang which includes a strip of land on the mainland) is roughly split Chinese 41%, Malay 41%, Indian 10%. The remainder are "foreigners" including an expat community which is growing with encouragement, it is claimed, from the Government. In truth the hurdles to be overcome to gain a retirement visa in Malaysia are pretty high!
Over the years there have been various groups of other nationals such as Thai, German and even Jewish people in Penang but these are largely gone although you do come across evidence of them here and there in street names and such.
All of the above results in an amazing colourful city with an amazing history, colonial architecture, a wonderful mix of cultures and food. A veritable multicultural melting pot and most definitely one our favourite places visited so far.
In addition to all of the above, the Indonesian Consulate in Penang is regarded as one of the best (easiest) places to obtain a 60 day visa for Indonesia which we would need later for our trip through Sumatra, Java and Bali. What's more, George Town is only a short flight from Medan which would be the launch pad for the visit to our next destination, Pulau Weh, which is an island off Banda Aceh at the very top of the Indonesian archipelago. We managed to get our visa sorted in one day instead of the 2 or 3 days we were expecting – a great result.
Weather for our week in Penang was pretty good although we did get the odd tropical shower from time to time. The haze from Indonesia which we had suffered at Bako in Borneo was ever present although it wasn't too bad  here and certainly didn't mar our enjoyment of the visit.
Georgetown was declared a Unesco World Heritage city in 2008 and the increased levels of tourism has resulted in the restoration of lots of old buildings and shophouses long abandoned to dereliction.We stayed at Campbell House, one such old building, a fantastic very stylish Boutique Heritage Hotel in the heart of China Town and the city itself. The building was  restored as a labour of love to an amazing standard by the charming owners –  he Italian, she British/Malay – who happened to be around for us to meet and chat with to during our stay. They spent a long time acquiring the building and then going through red tape to enable them to reinstate period features and source the beautiful furnishings and furniture found throughout the building. As there is no lift, features include a luggage lift to move luggage by a rope and pulley system from Reception to the upper floors.
The rooms are beautifully furnished in traditional style but with all the comforts  you would expect of a modern 5* hotel. Add to all this ultra professional helpful and attentive staff and a fab Italian restaurant which serves an amazing breakfast feast and you have all the reasons why this became one of our favourite hotels.
Here are just a few of the many photos of our stay
Campbell House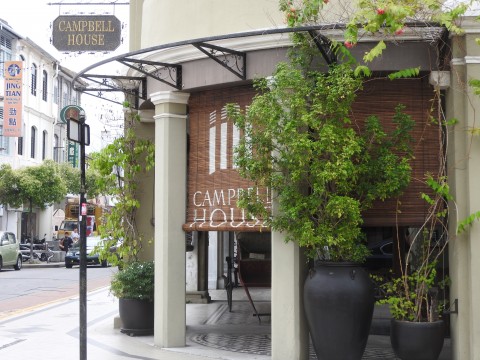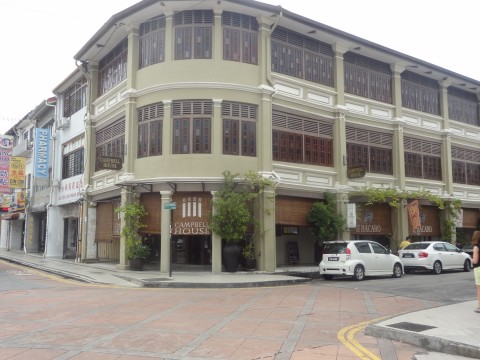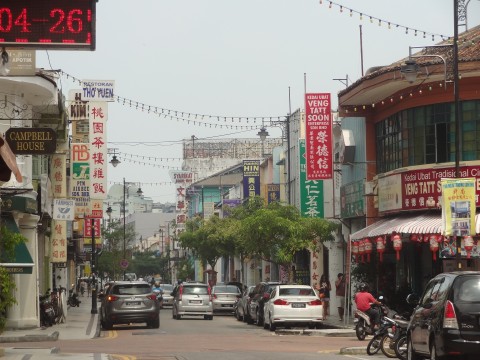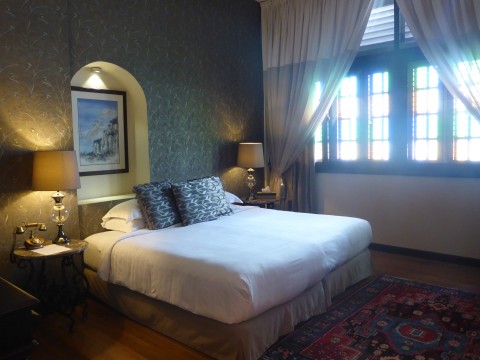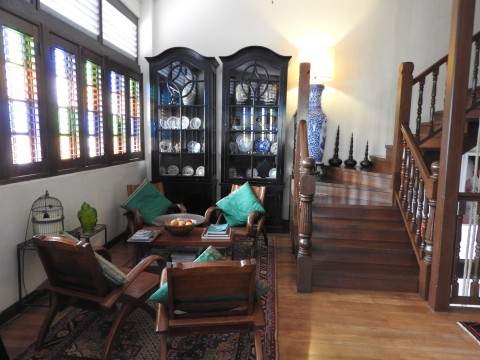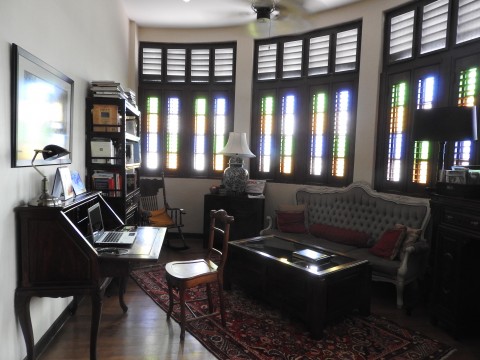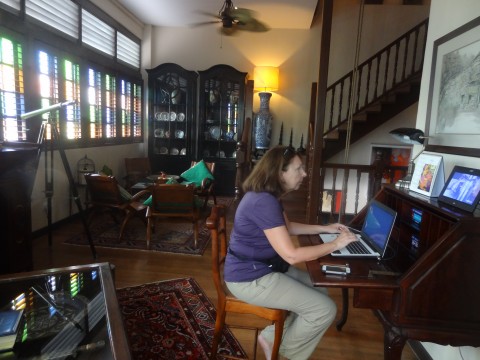 Some Street Scenes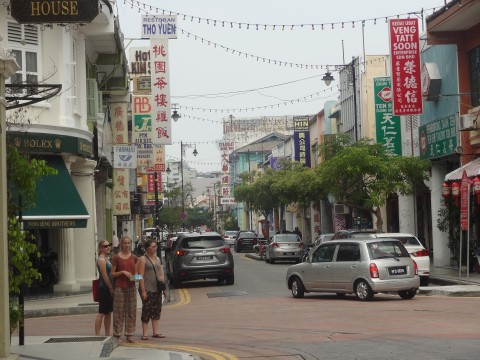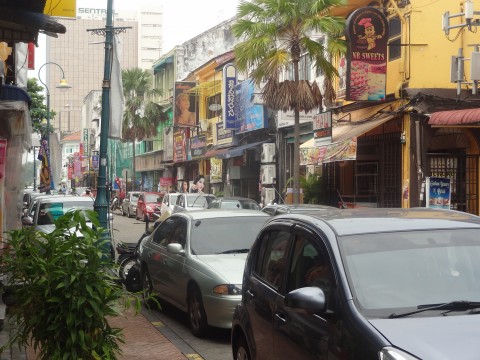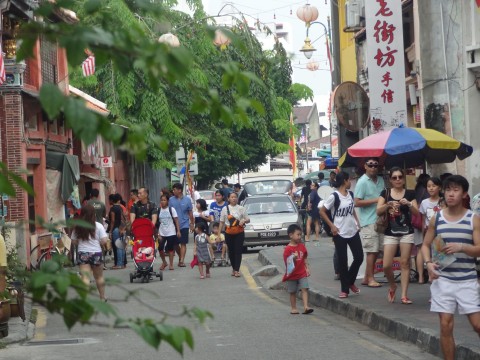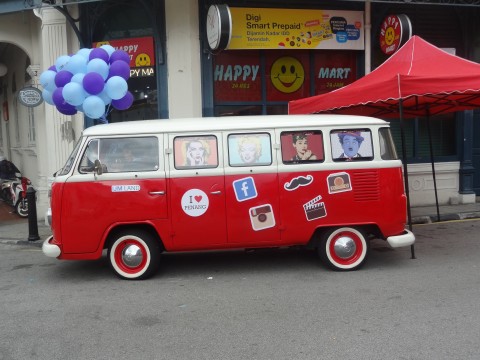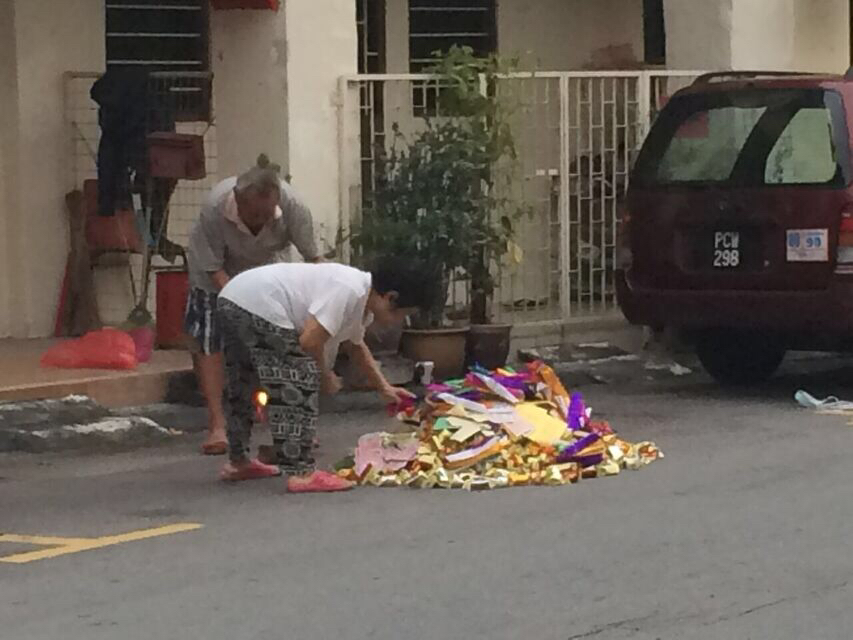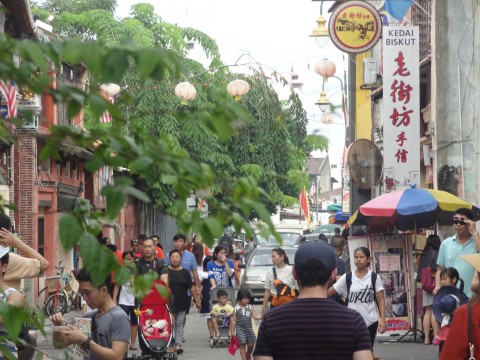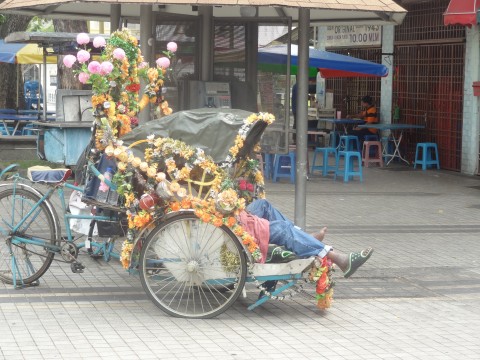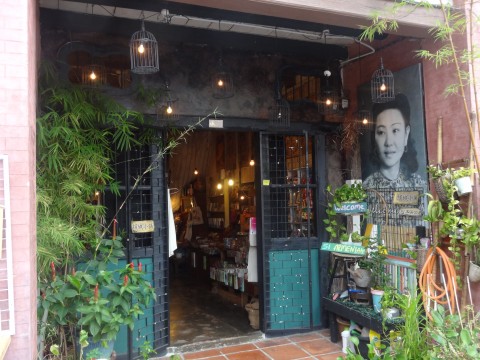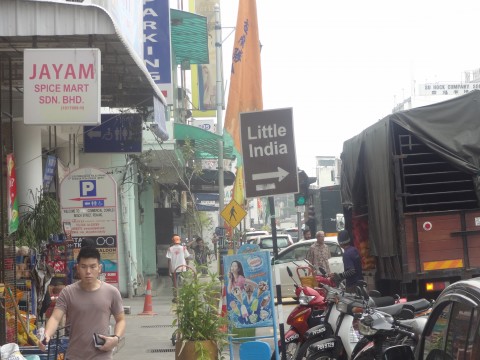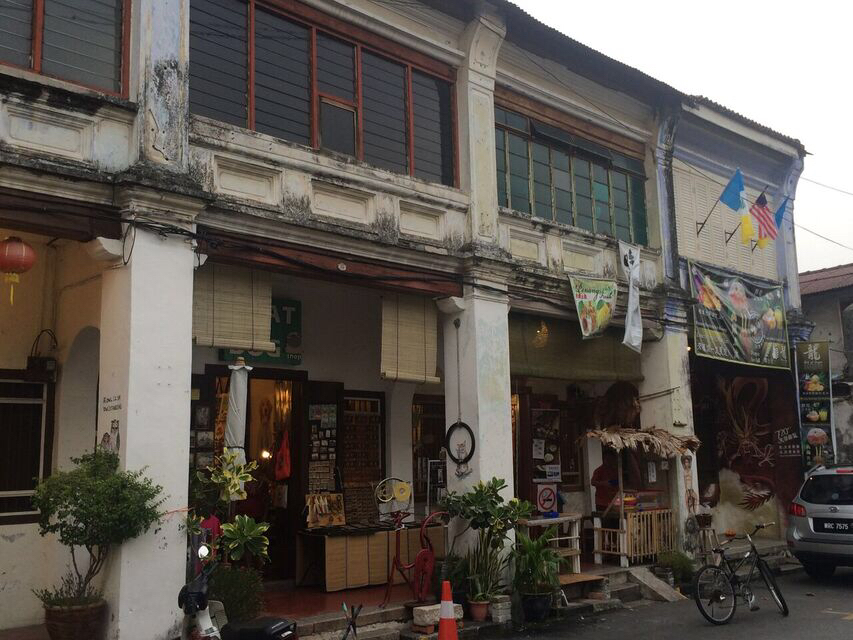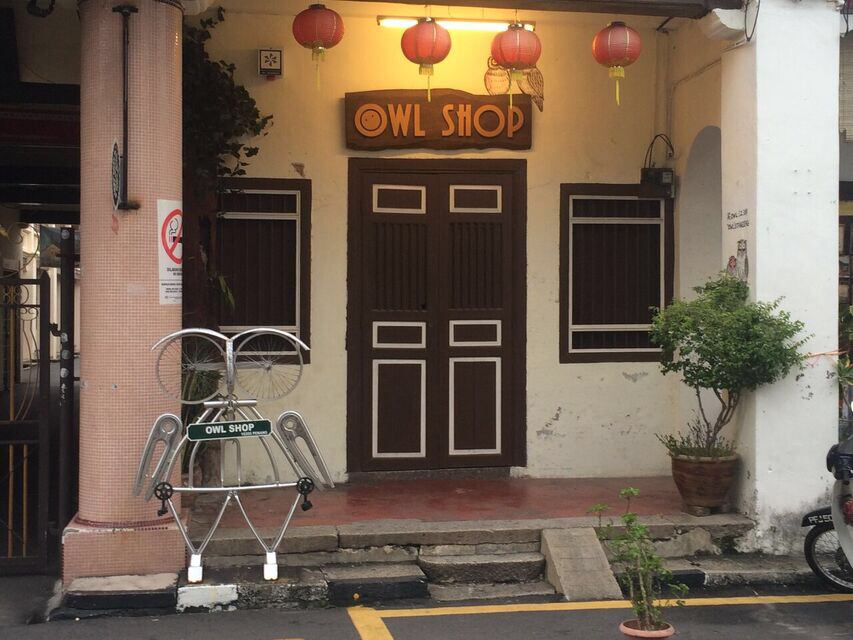 Street Food – Penang street food is available on almost every street and is regarded as the best in south east Asia. Many (most) cook only one dish.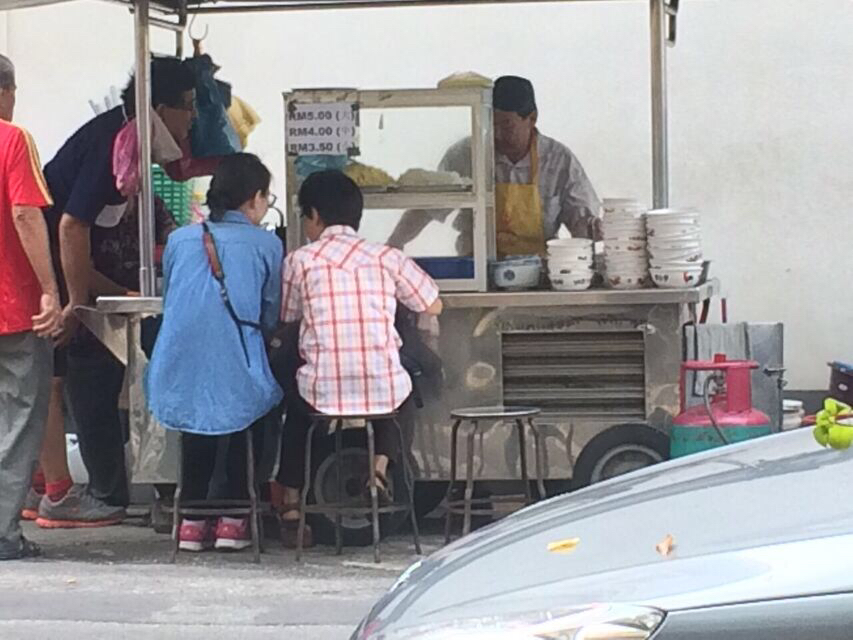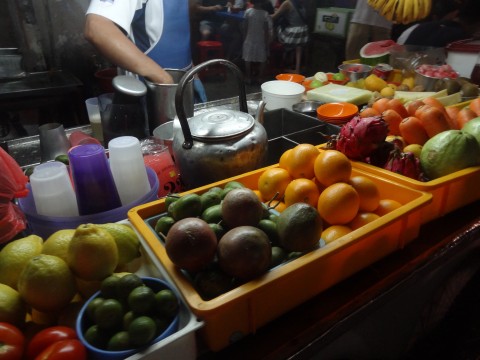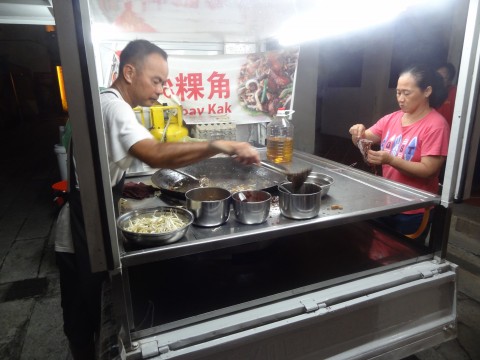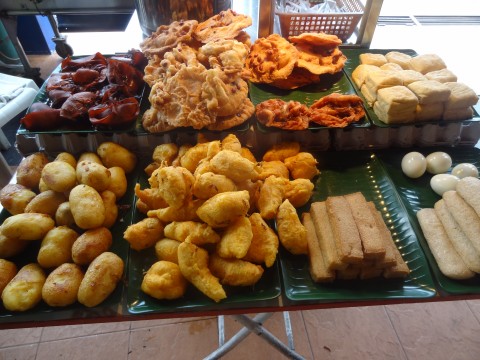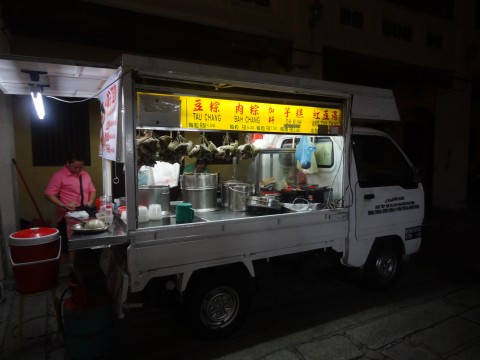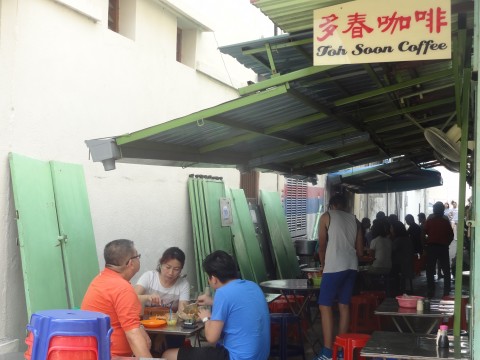 Street Art
There is a Street Art Trail around Penang with a map available showing locations of each image so that you can wander around the city and tick them off as you go – the following is a selection….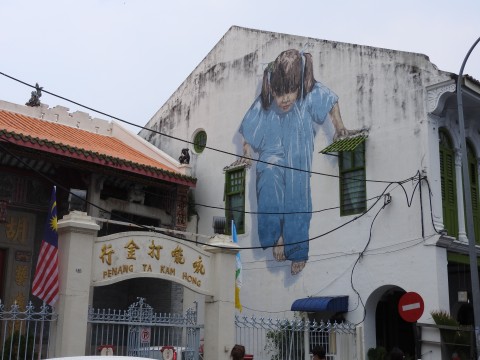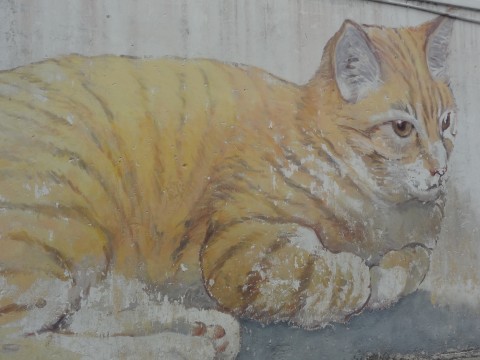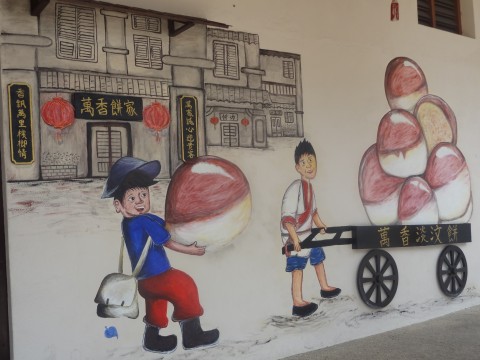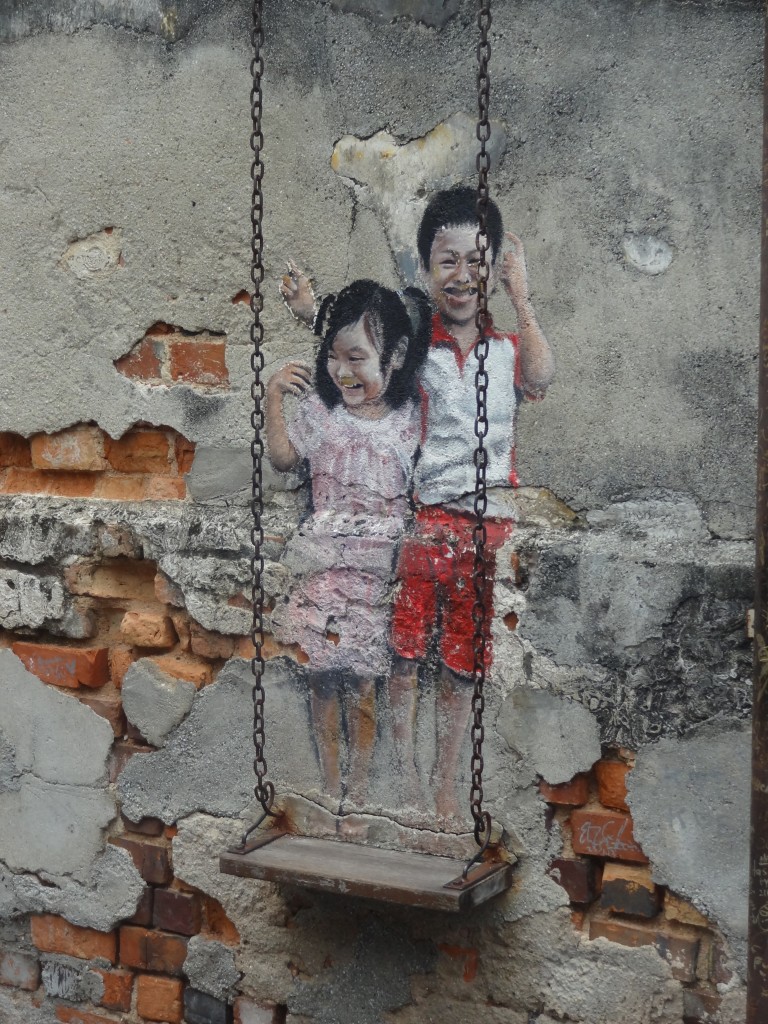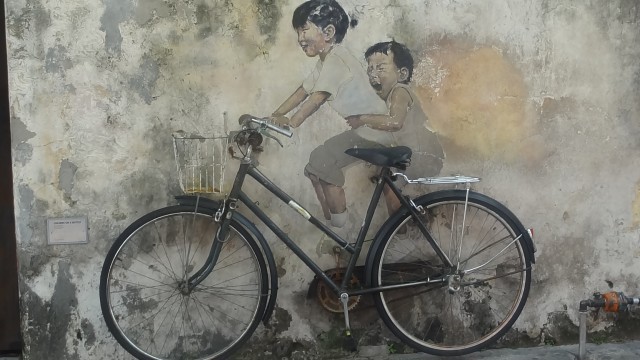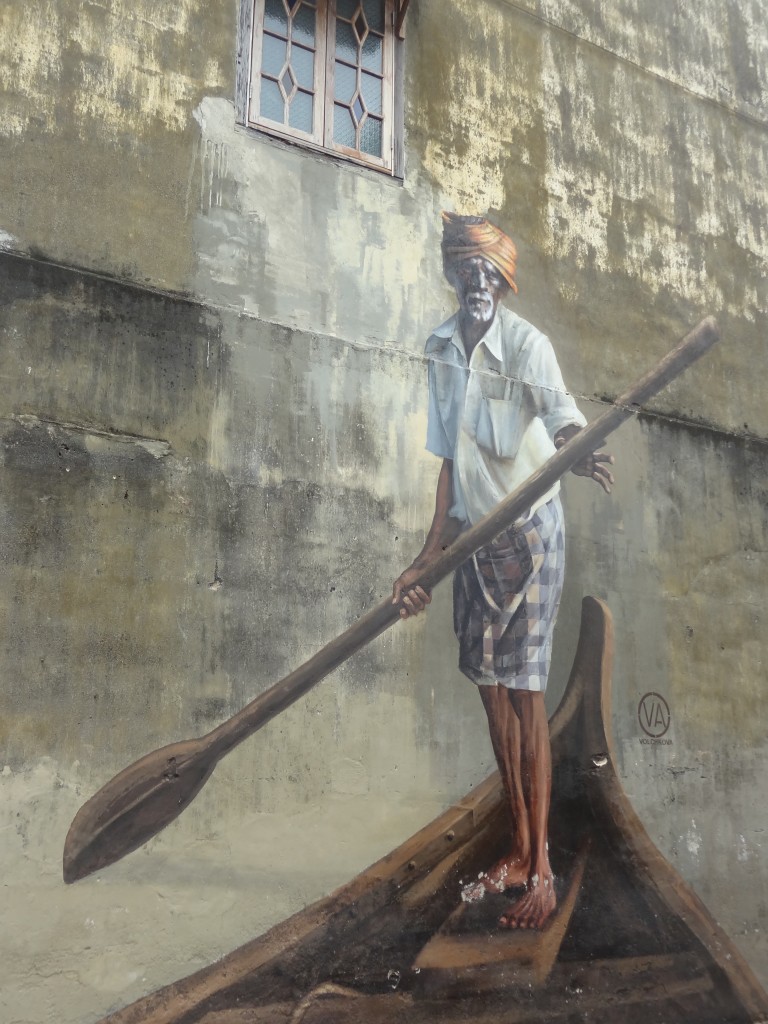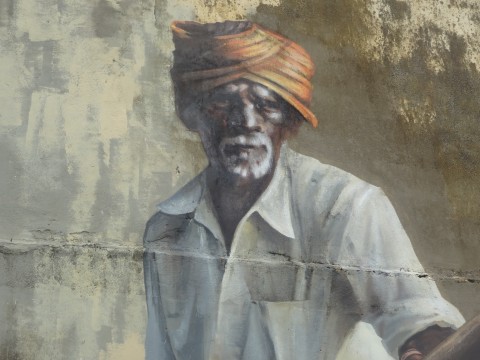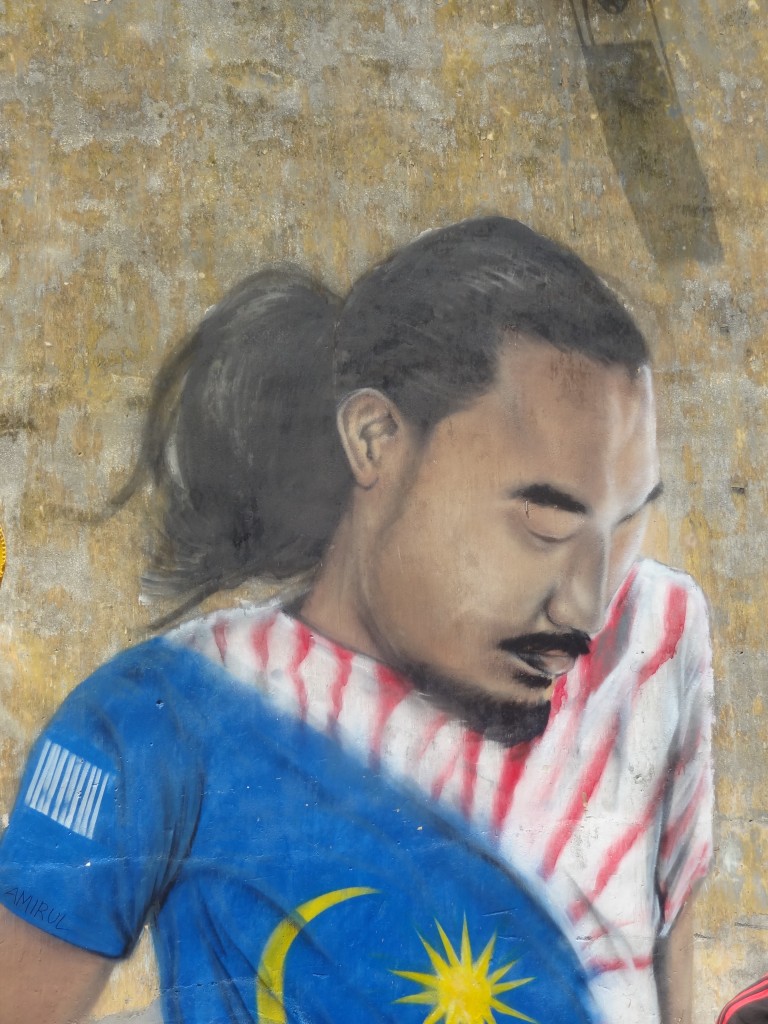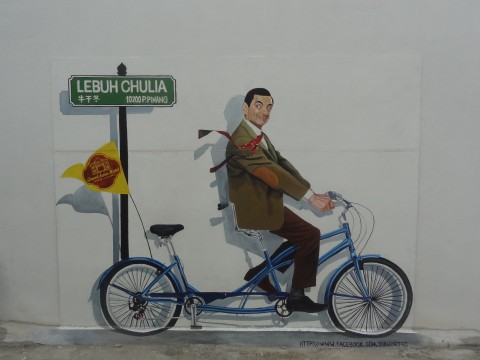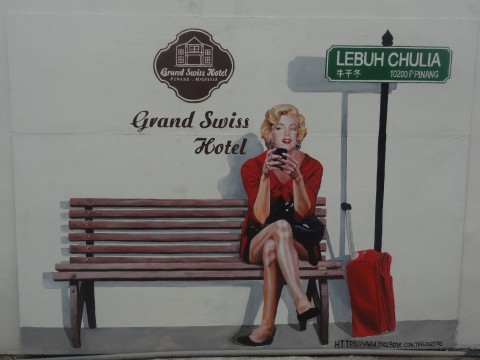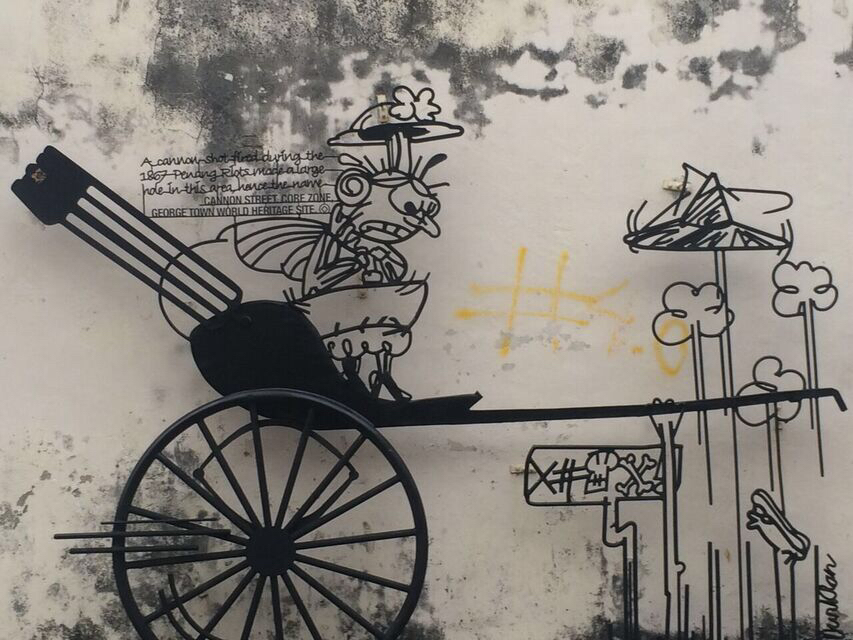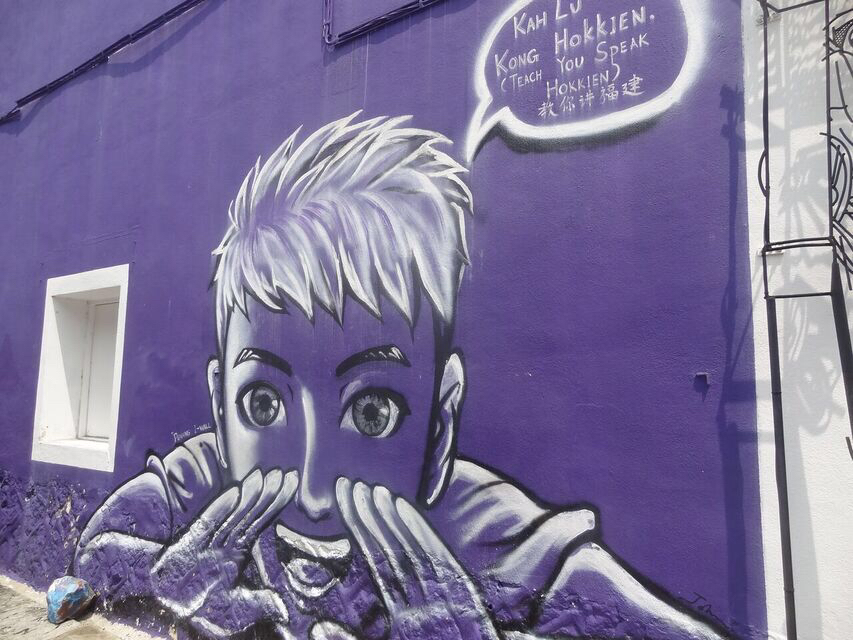 Our visit coincided with a Transformers Street Art Exhibition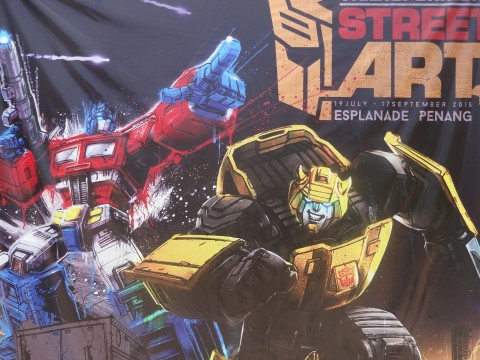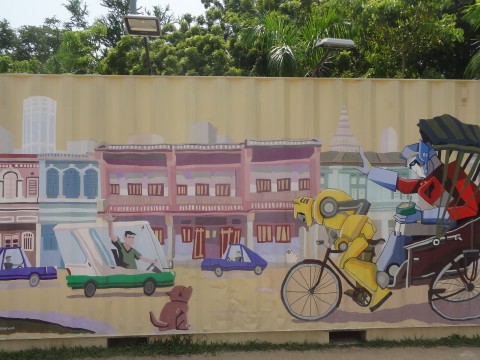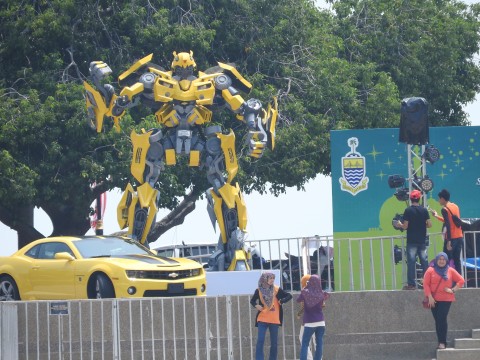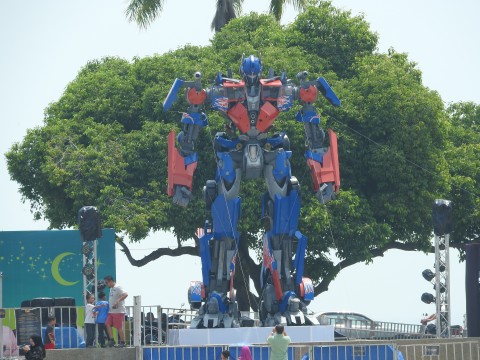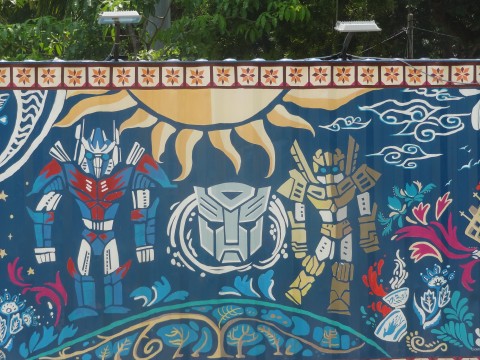 Some interesting architecture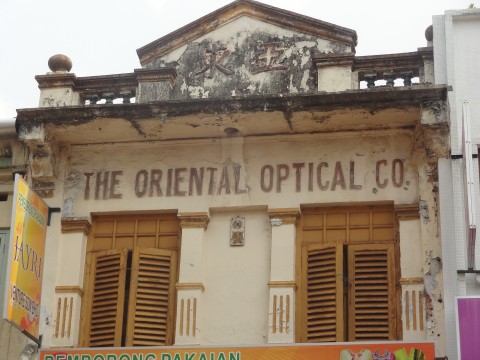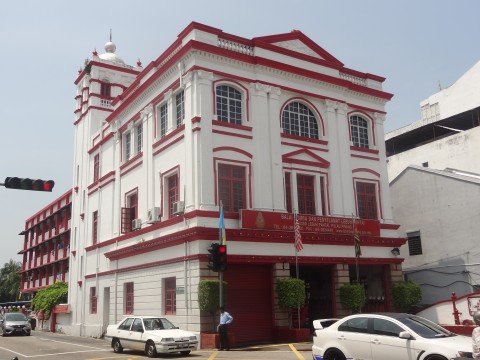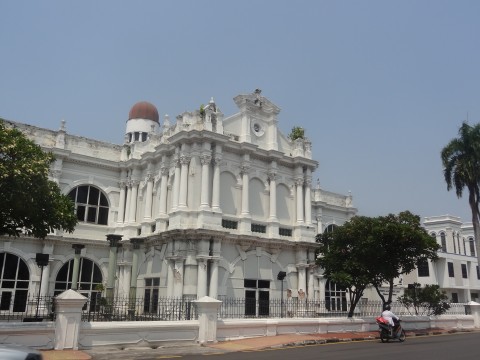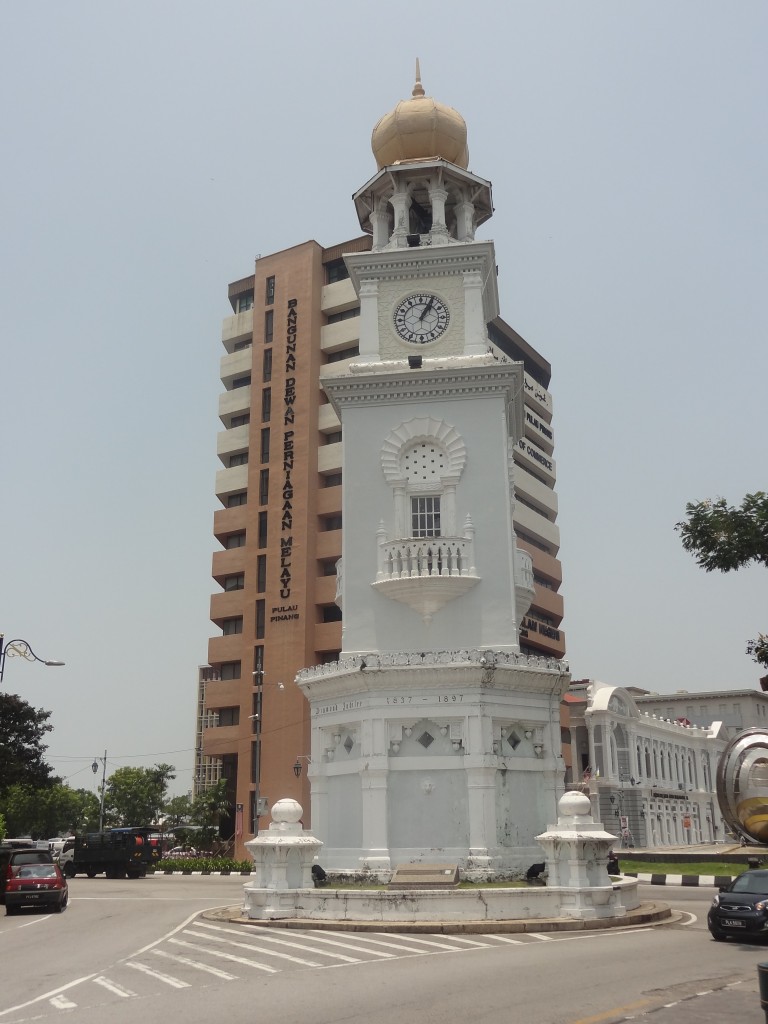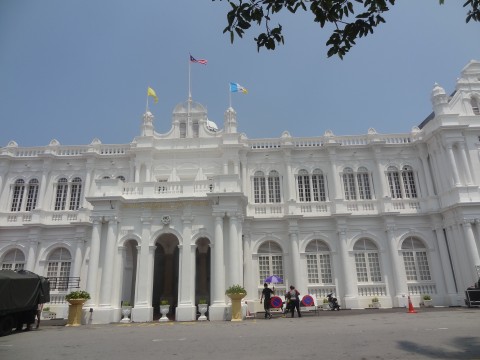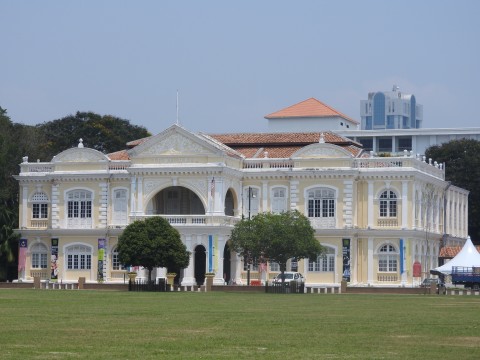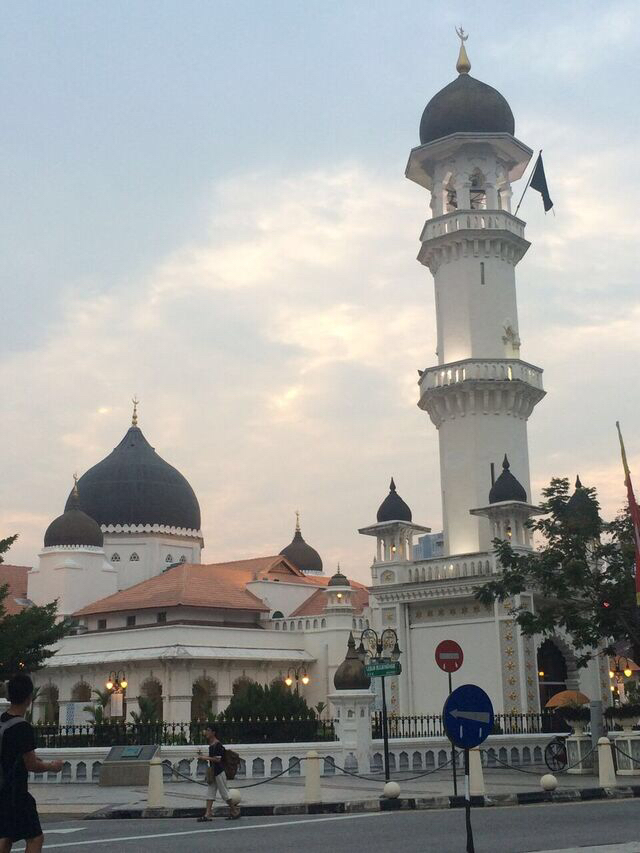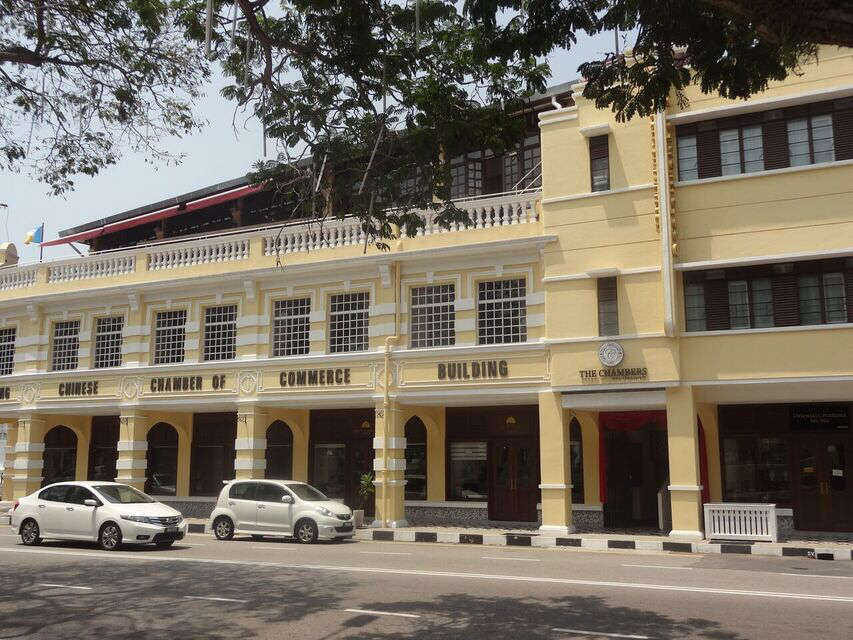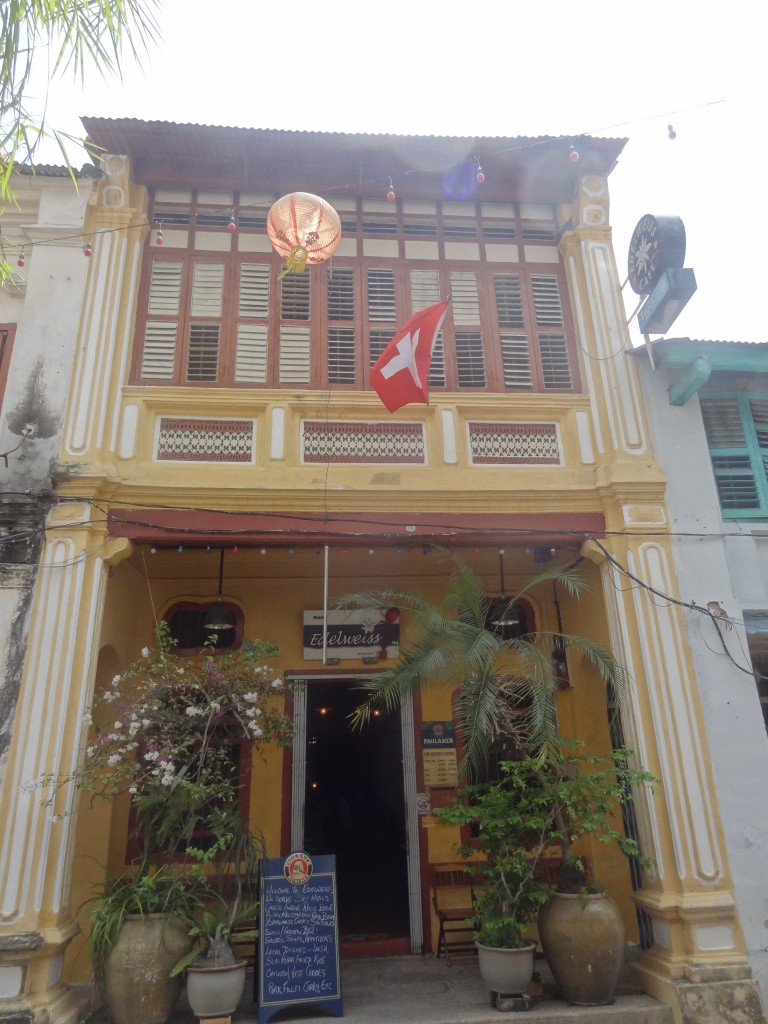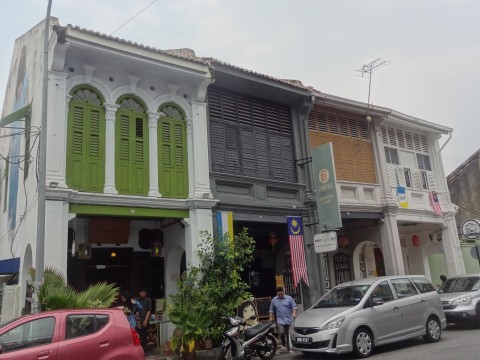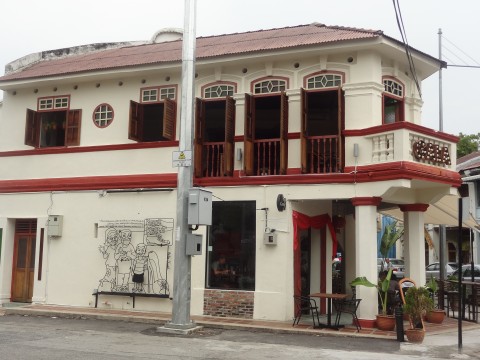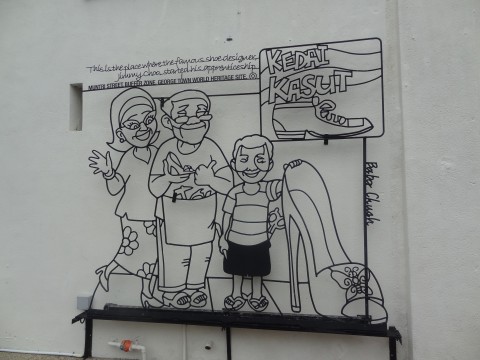 Pictures of a few of the many temples in George Town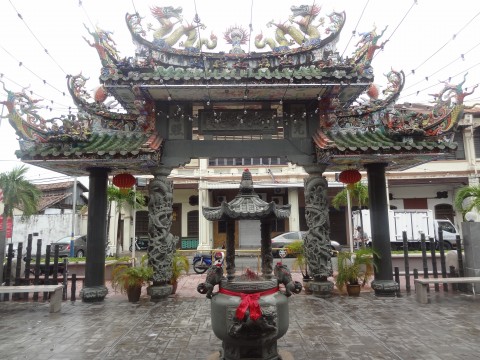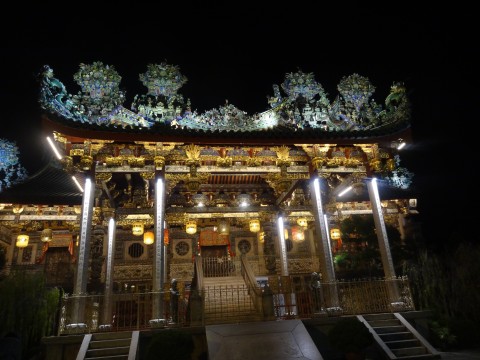 Cheong Fatt Tze Mansion
This building is also known as the Blue Mansion for obvious reasons. It has 38 rooms, 5 courtyards, 7 staircases and 220 windows and was created by Cheong Fatt Tze from Guandong Province, China who was born into poverty but became an extremely successful entrepreneur and politician – one of the most colourful characters of the era. Referred to as "One of the last Mandarins and 1st Capitalists" he developed a vast empire of businesses as Chinese Consul.  He worked to help overseas Chinese residents through diplomatic channels with the British authorities. Dutch and British authorities ordered flags to be flown at half mast throughout their colonies when he died in 1916. He had mansions in various places but this one in Penang was the most elaborate of all, one of only two such buildings of this size outside China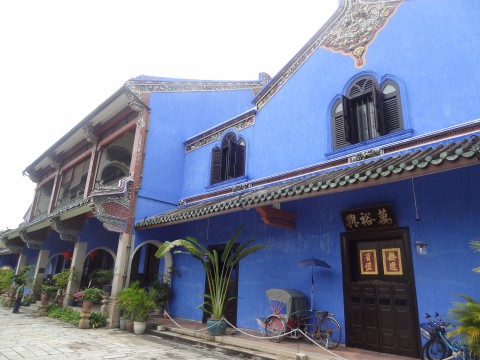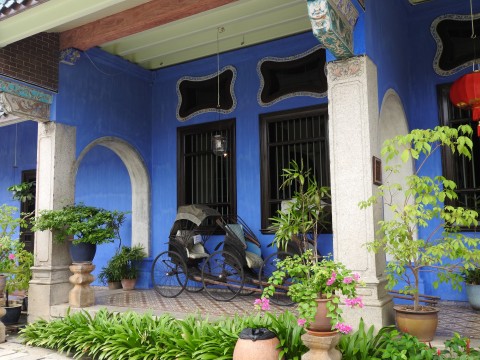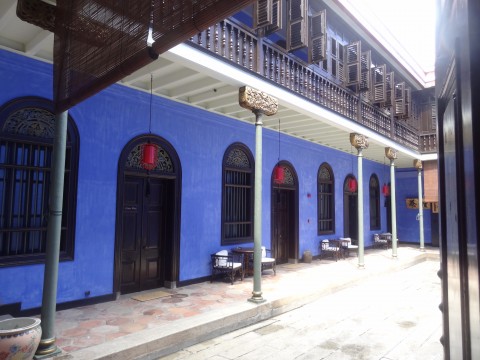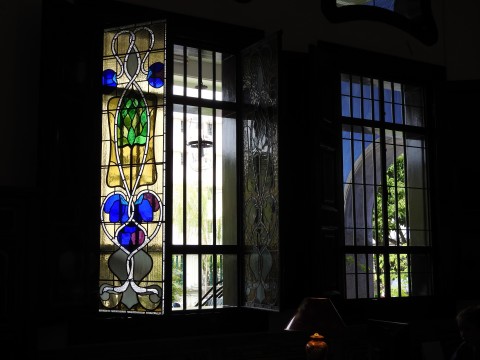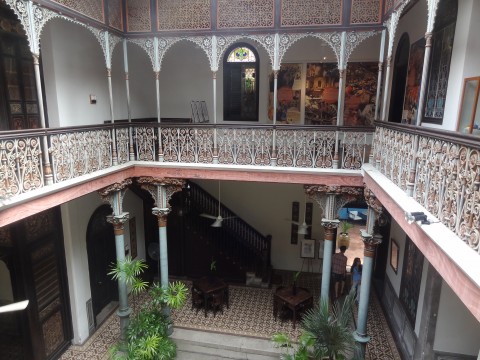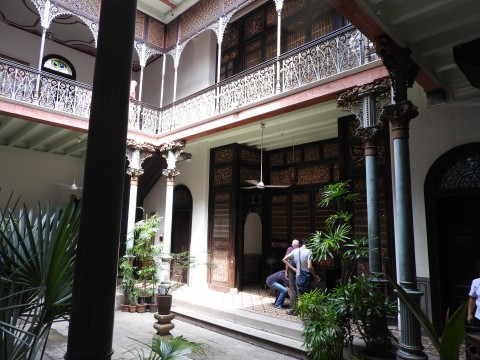 Pinang Peranakan Mansion
This mansion also known as the Green Mansion houses a museum of antiques and collectibles in a building that recreates the 19th century home of the  merchant and secret society member who occupied it. The fixtures and fittings, floor coverings and screens are incredibly ornate and include English tiles, Scottish ironwork and European art and furniture.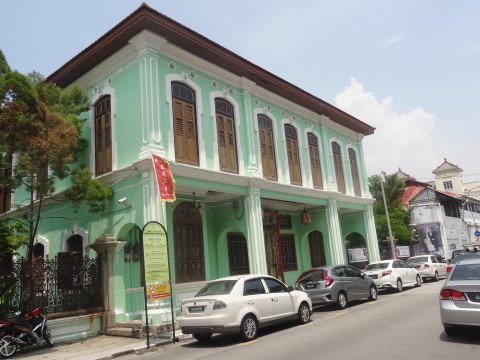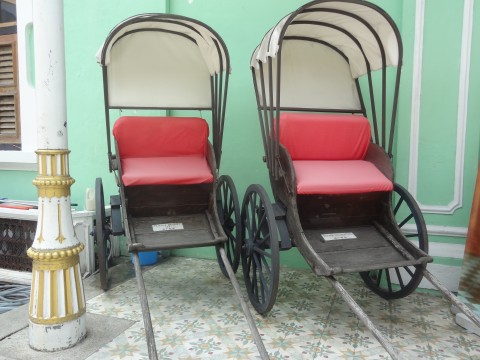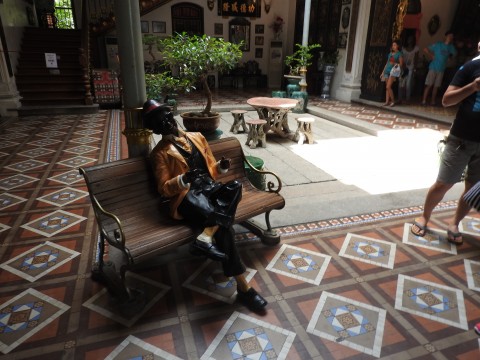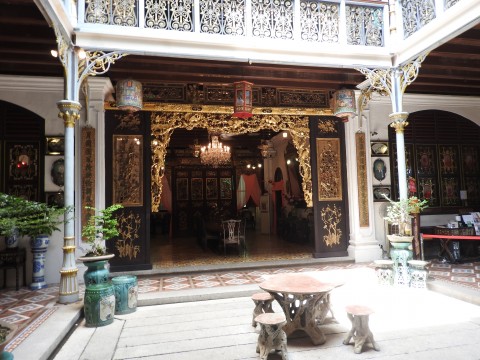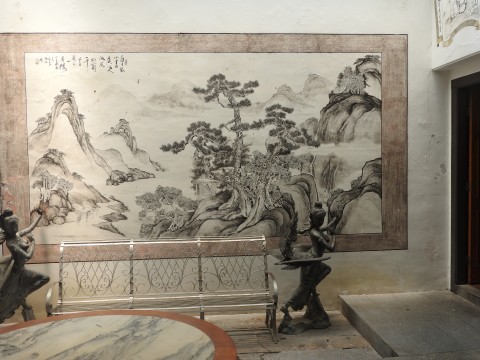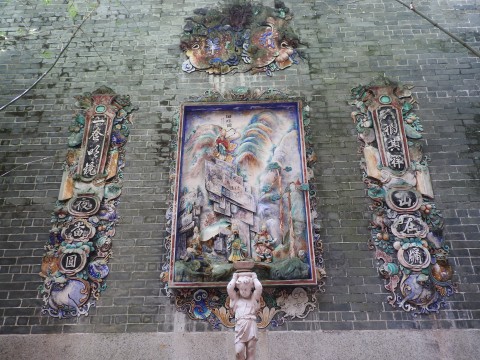 Down by the waterfront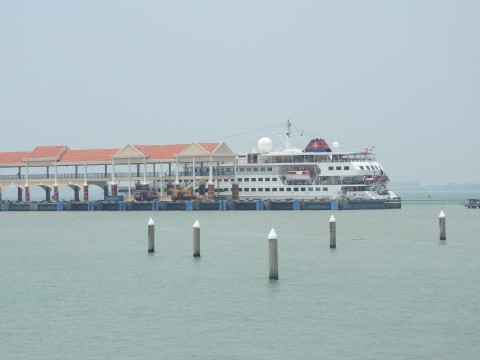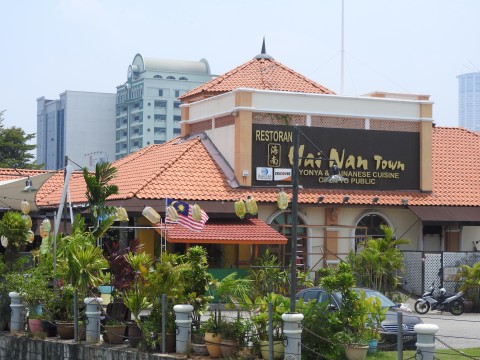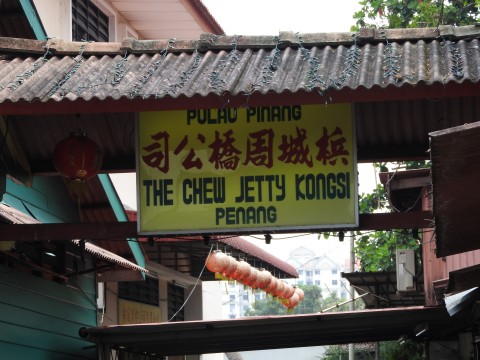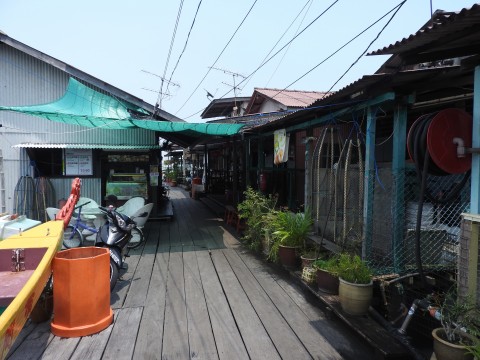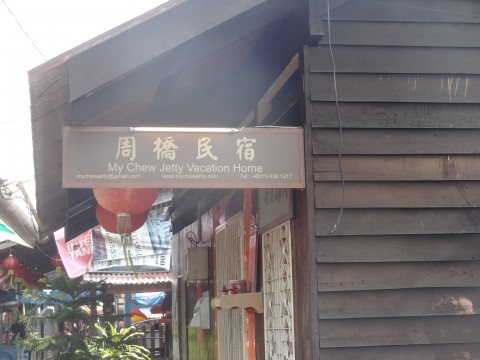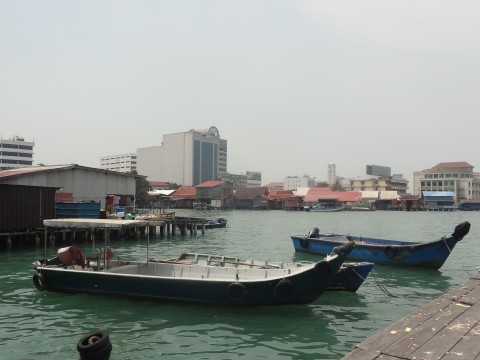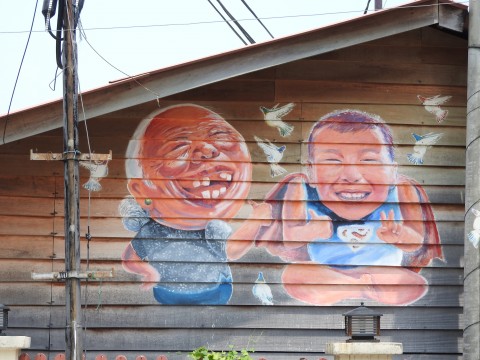 And some random pictures from our few days in George Town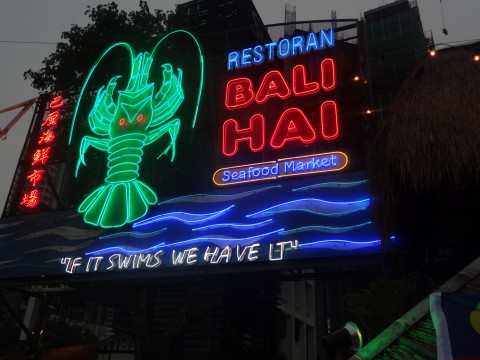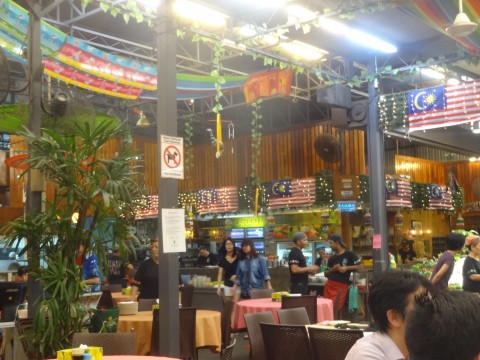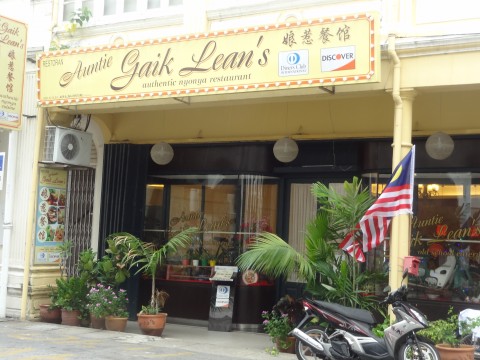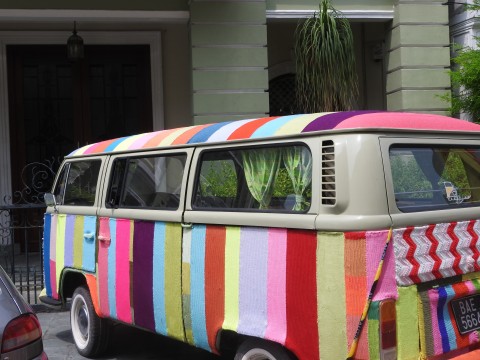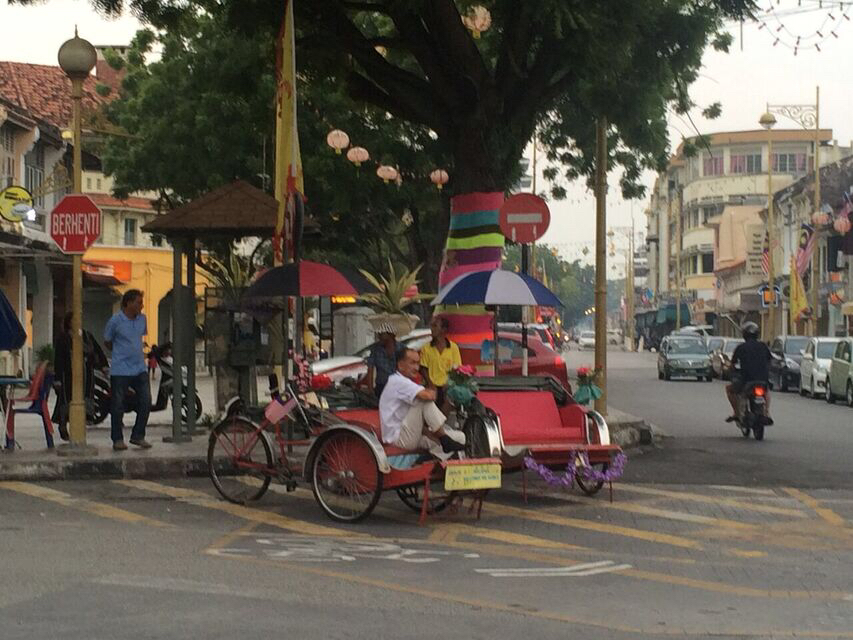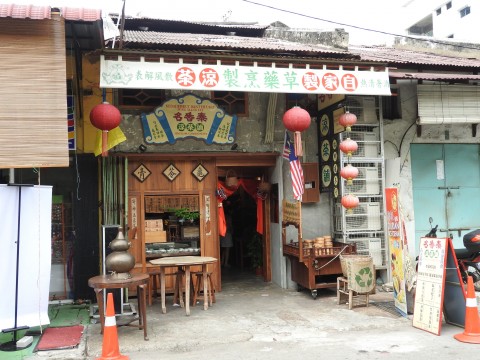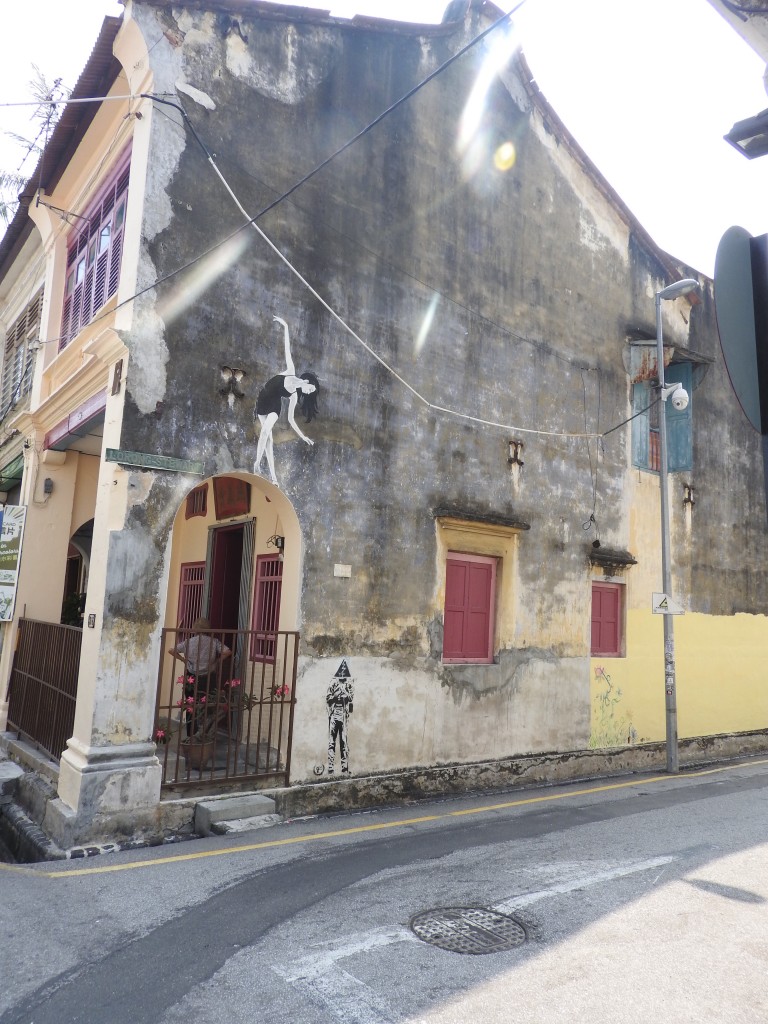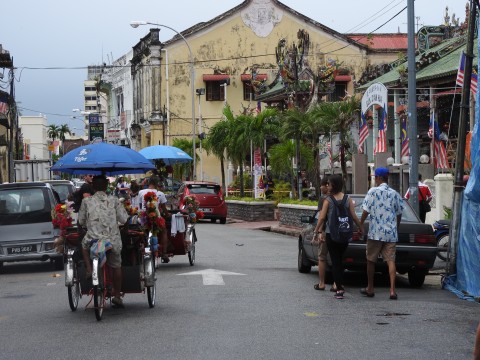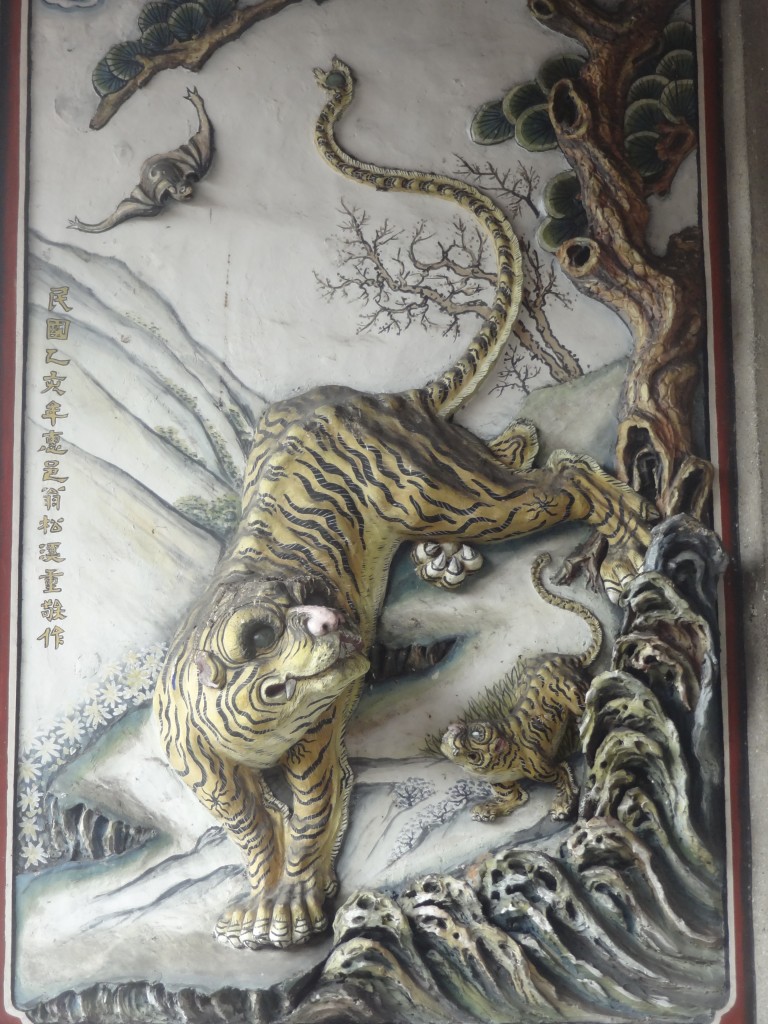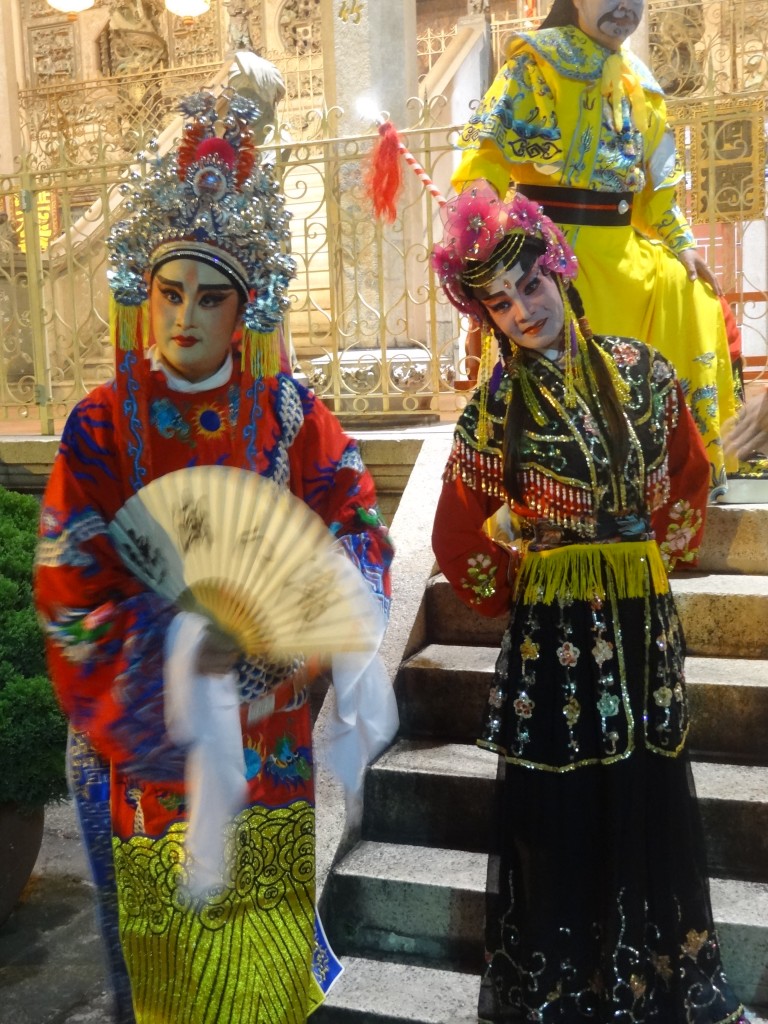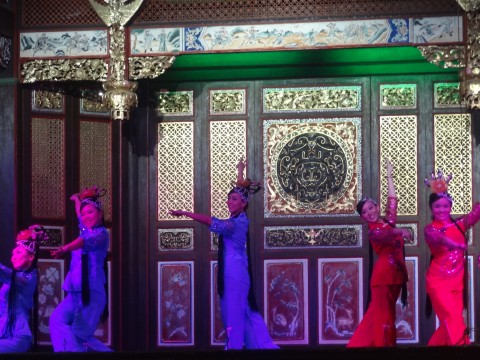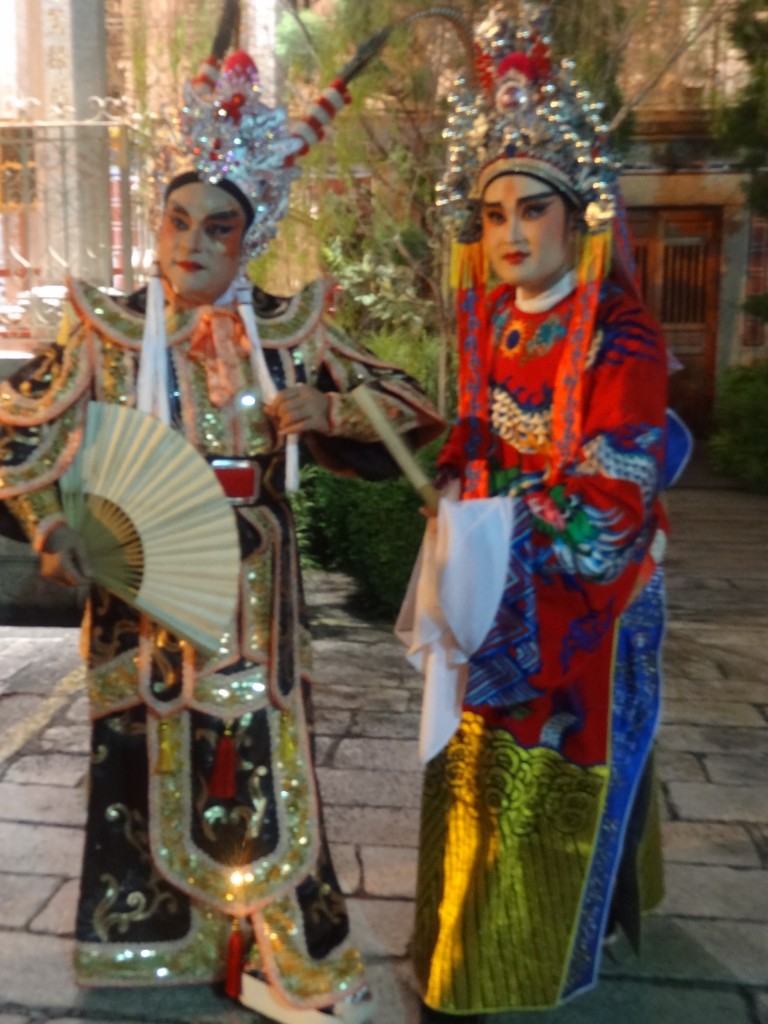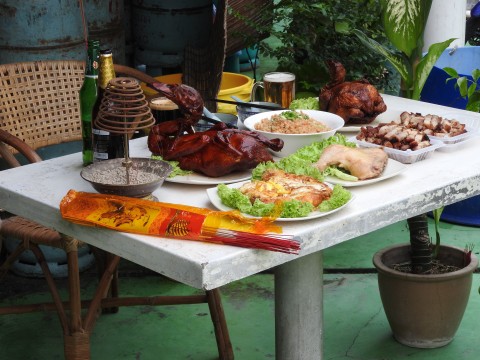 Batu Ferringi
Batu Ferrangi is the beach resort for Penang, half an hour north of George Town. Although its beaches are not highly regarded when compared with other places, we have seen worse. Our hotel had a private beach as well as swimming pool and so the best of both worlds. Other than the beach there isn't a great deal to do here other than water sports although there are a few shops and a big night market selling clothing, bags and all the usual tourist stuff as well as street food.
We spent two nights at the Holiday Inn and had a great stay; nice rooms with everything you could need and an excellent buffet breakfast with a gargantuan range of  Asian and Western foods. We swerved the restaurant for dinner though as the prices were way above our budget and had dinners at a local Malay/Chinese restaurant, The Living Room and at Enca a very good but inexpensive Indian restaurant. Here are a few photos – some a tad grey due to the continuing and worsening haze issue.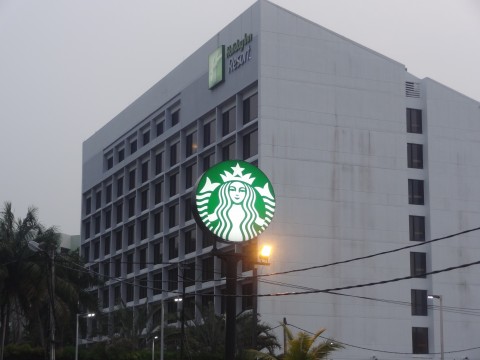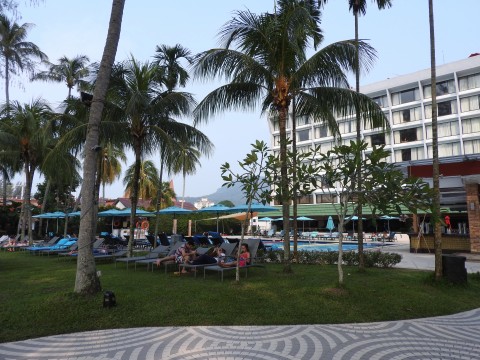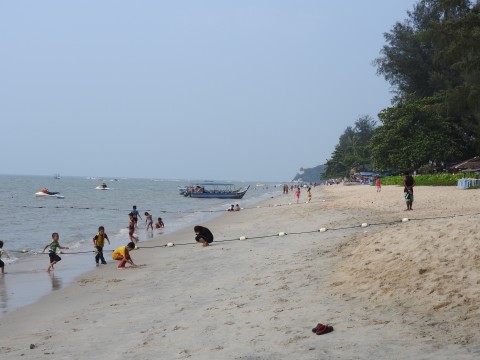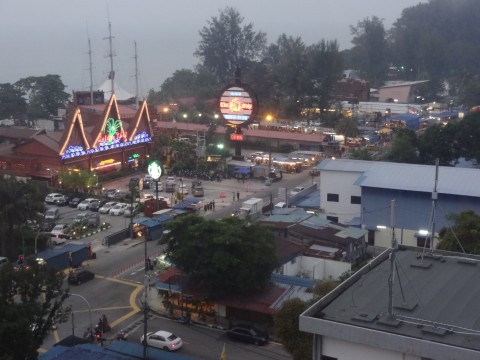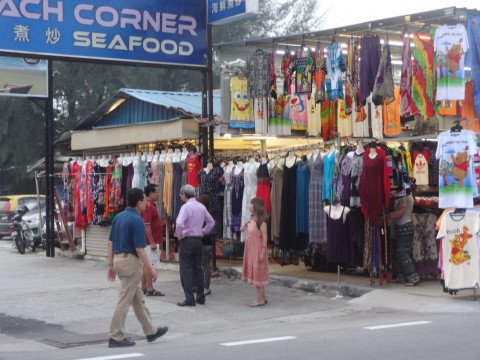 We left Penang to fly to Medan, Indonesia on September 2nd.