Ann had done quite bit of research before we booked our snorkel trip with Reef Daytripper  which is a long standing family business with a boat taking a maximum of 20 passengers – much   smaller than most. With such a small number of passengers but 5 or 6 crew members, they offer the personalised service that we were hoping for. We were excited but also a tad nervous about the trip and didn't want to go with one of the many operators who have big boats catering for dozens and dozens of folk.
We chose well. The boat was great with only a dozen and a half or so customers mostly younger than us but many like us, with no experience of snorkelling. The crew also were great – very welcoming and good fun. After an early morning cup of tea we were given our safety instructions, a demonstration of how to snorkel safely and details of the coral, fish and other critters we could expect to see under water. We were given the opportunity to choose whether or not to wear a wet suit and were then kitted out with flippers. Ann and I had our our own snorkels and masks with us.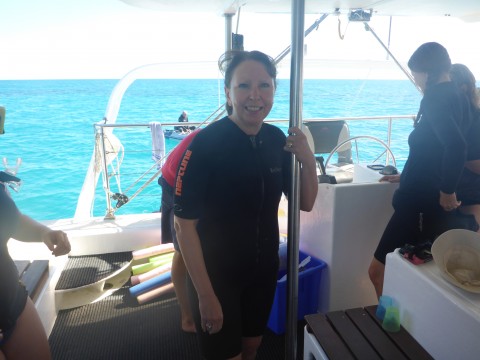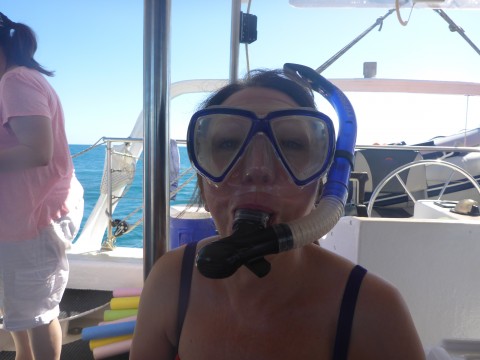 We were good to go. We sailed 30KM out to Opulu Reef and then stopped for the first of our two snorkel sessions. This first stop was for an hour and a half or so and the time went by very quickly. We enjoyed it immensely. One of the crew members spent the whole time with Ann making sure she was safe (it's easy to get dragged away from the boat by the current) and making sure she got to see everything there was to see.
I tried to follow Ann and her new chum around but constantly lost them; my new mask worked a treat and with head under water trying to spot whatever I could, I was constantly distracted and finding myself adrift of the others. Trying to take photographs underwater for the first time was a challenge and unfortunately the results were disappointing.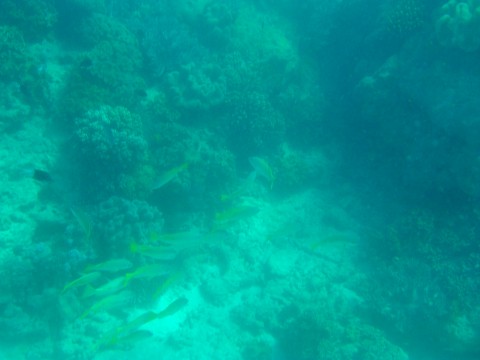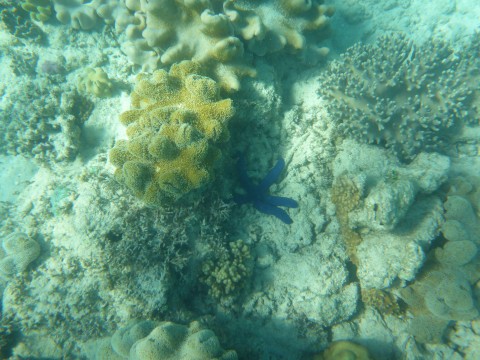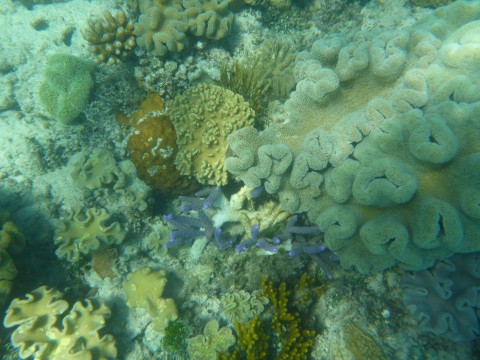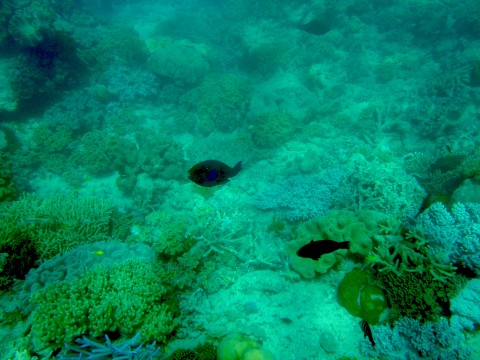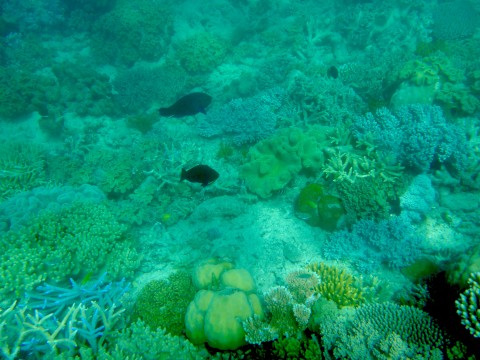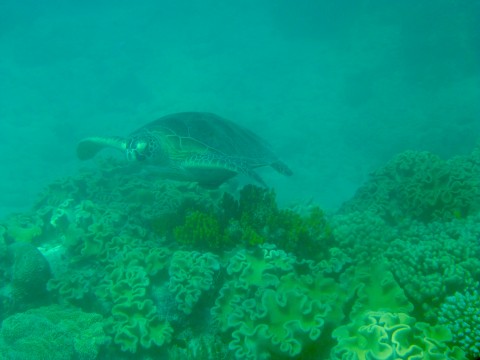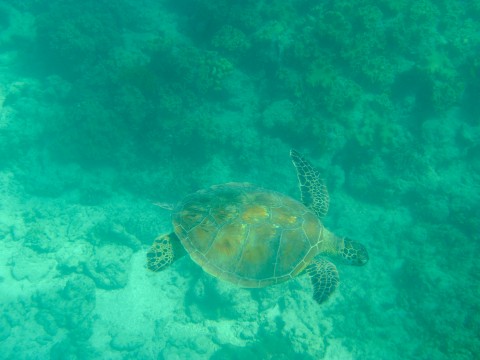 We saw some beautiful coloured corals and the fish were amazing. The day was sunny but with cloud constantly passing over and of course vision was much better when the sun was out and especially in those places where the water was a tad cloudy due to tide movement. Snorkelling here felt as though you were in an aquarium and swimming with turtles alongside you was a surreal experience; they got very close up and it was difficult at times to keep some distance from the turtles so as not to touch them. One thing that surprised me was how shallow the water could be so far out from shore – in places it was tricky to avoid touching or even standing on the coral – a definite no-no!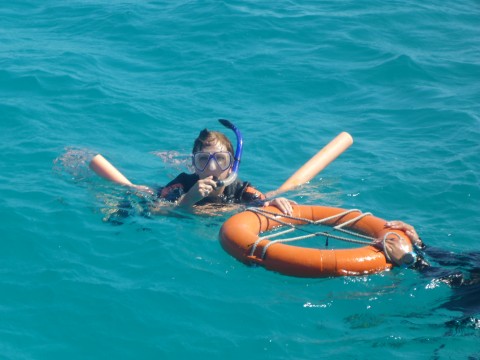 After an excellent buffet lunch we moved on to another area of the reef  for our second snorkel session. Here again the experience was amazing, possibly even slightly better as the water was deeper. Ann even got the opportunity to swim up-close (but not too close!) to a sole barracuda. Apparently barracuda are generally docile when swimming in a shoal but can be defensive and aggressive when found on their own – something they only told us later!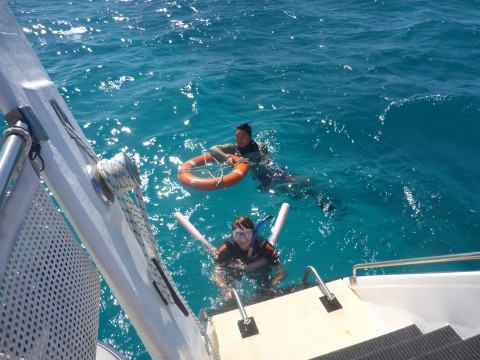 Our snorkel trip finished with some nibbles and fresh fruit and a glass or two of wine. It had been a fab day out and one we would never forget.