Townsville is the largest city in North Queensland and the launch pad for Magnetic Island which is where we were heading next after Airlie Beach. Not sure too many travellers bother to stay here but we had read that it's a place visiting for its own sake and so we decided to give it a try and stay a couple of nights before visiting the Island.
We arrived around 1PM on June 18 after a short drive from Airlie Beach. Our Motel was in an elevated position, albeit with no views, overlooked by Castle Hill which gives great views of the town, the coast and Magnetic Island.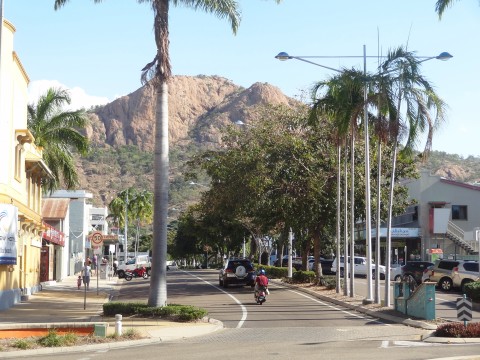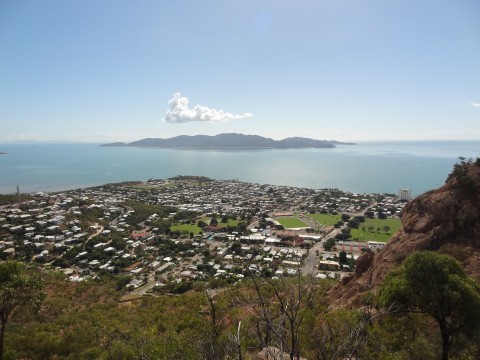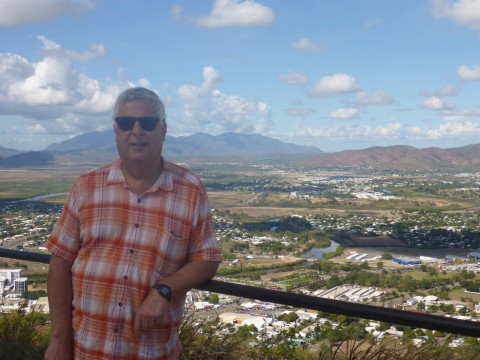 We booked into the Summit Motel, dropped our bags and wandered into town taking the circuitous route taking in the Strand which is the main seafront promenade and Trip Adviser's Number 1 of things to do in Townsville – probably says a lot!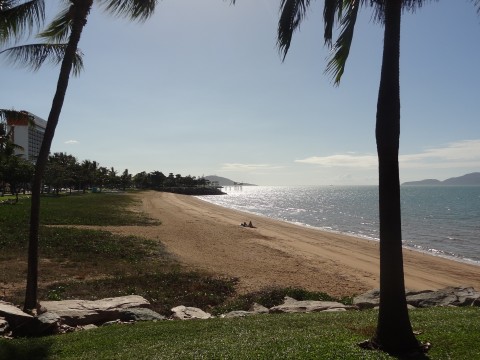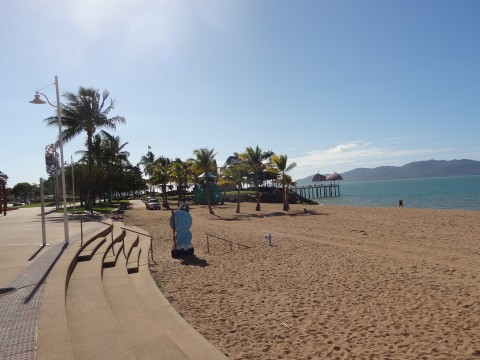 The waterfront is indeed very nice with a lovely beach lined with manicured parks and gardens. The gardens were busy with families with kids but the beach itself was strangely deserted. We discovered later from TV news was because there is currently a four metre crocodile living in the bay which the authorities are struggling to capture and remove. The gardens include play areas for the kids and a public swimming pool but best of all for kids is a great little water park (free of charge.) There is also a quieter but impressive ANZAC Memorial Park.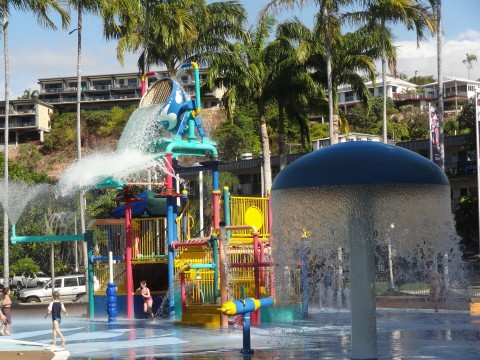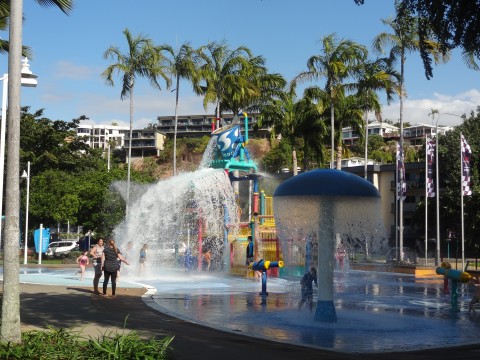 It was 3PM by the time we reached the town proper and most of the restaurants had shut up shop for the afternoon. We were getting hungry and a bit desperate but luckily we came across the Brewery. The Brewery is a large pub formerly a post office with a reputation for good food and with its own micro-brewery which brews all the beer sold in the place – very drinkable too! After a couple of drinks and some lunch, we continued our walk around town and then wandered back to the Motel stopping at Woollies en route to buy some cheese and wine for supper.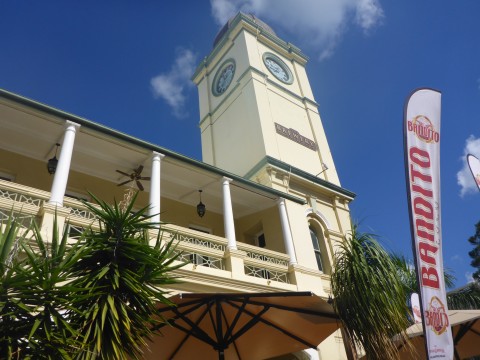 The next morning was spent at Reef HQ. This is a reef aquarium which is the largest of it's kind anywhere comprising a massive tank containing living corals and creatures that live on the Great Barrier Reef including a variety of sharks and rays and a multitude of other fish and sea critters. The natural conditions in the main tank are maintained by a wave machine which simulates the ebb and flow of the ocean. There are many, many other smaller tanks and other great exhibits and touch tanks with starfish and the like which are excellent for small and big kids. One could easily spend a full day here and this really ought to be the town's number one attraction except that the place seems slightly run down and in need of some TLC and probably investment.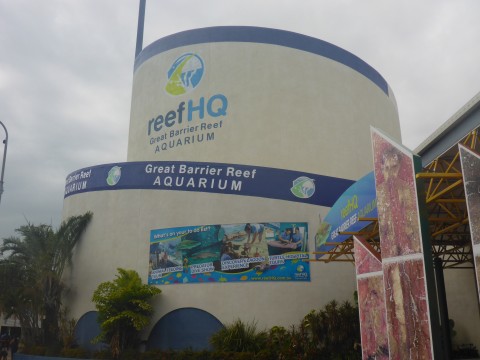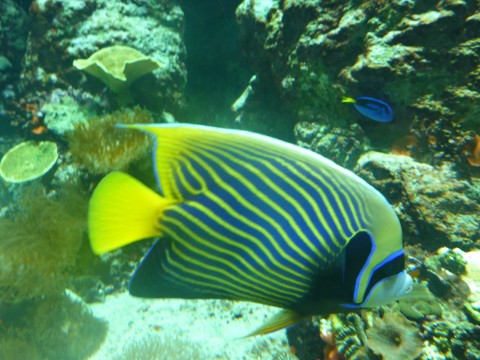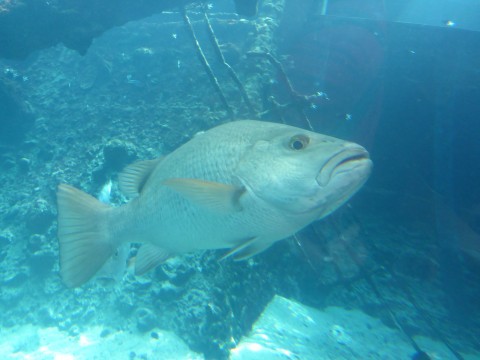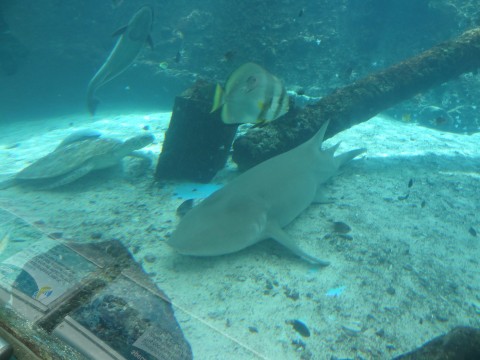 After our Reef visit, we ventured over the river, Ross Creek, that snakes around the town to South Townsville and the Palmer Street area which we found is much more touristy. This area contains most of the town's bars and eateries but although this was Friday lunchtime many of the places were shut – as were many of the shops in town. This is a phenomenon we continue to see and be bemused by in this part of the world.
After a wander back and forth we made our choice and enjoyed a pleasant lunch in a steak house before Ann left me for a couple of hours whilst she visited a hairdresser! I spent my time usefully completing some reading up on our forthcoming travels whilst at the same time putting a few more of the Brewery's products to the test. Not such a bad afternoon.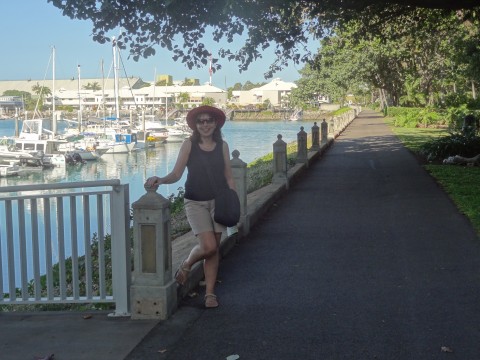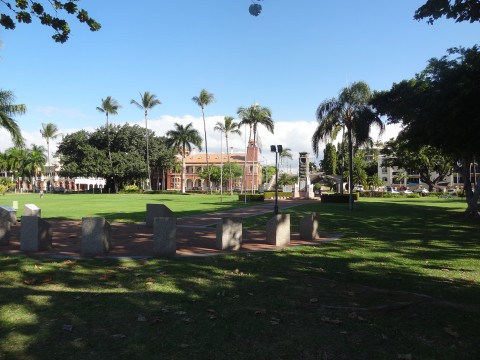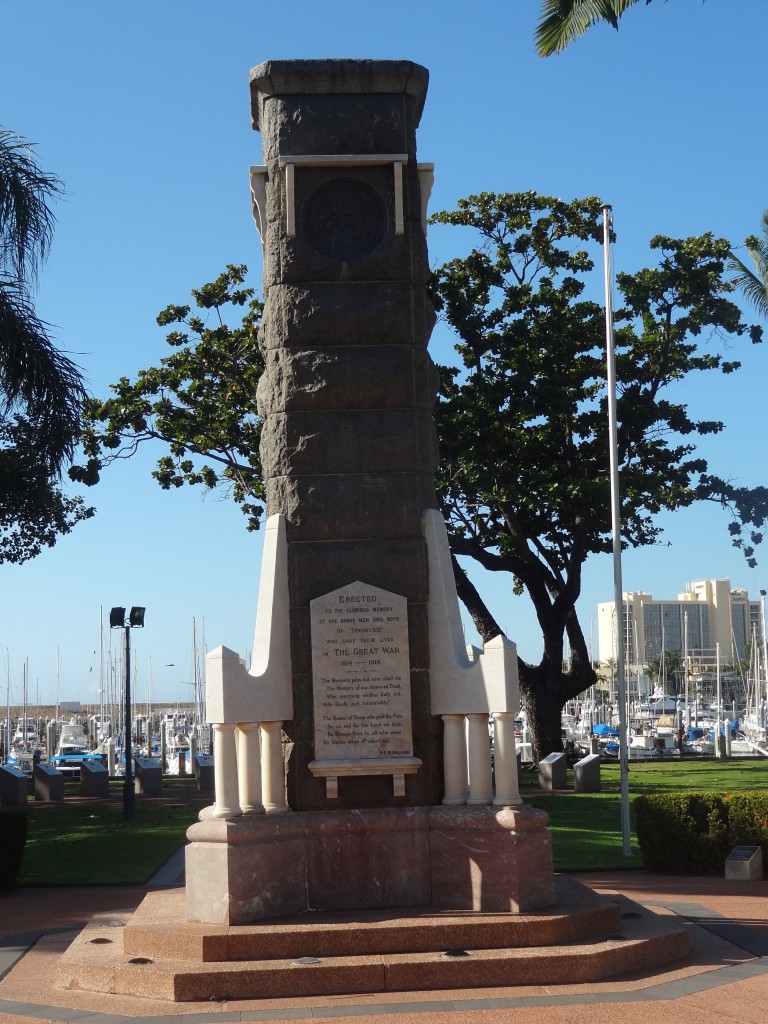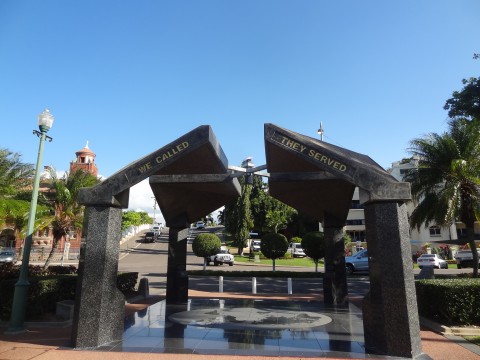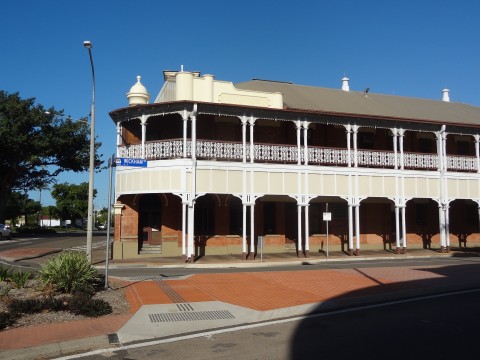 Townsville is quite a big sprawling town and much bigger than we expected. It's pleasant enough with some nice art deco buildings but some areas are not quite so smart – in particular there are a couple of blocks of older buildings on Flinders Street occupied by nightclubs, restaurants, pubs and takeaways badly in need of demolishing or better still re-developing as the structures themselves have some architectural character. Also, at the time of our visit quite a big block on the main shopping area of Flinders Street was under re-construction and so perhaps we didn't see it at its best. It's also fair to say there are a number of attractions, museums, wild life sanctuaries and water based sports and trips outside the town that are available that we didn't visit or partake in and so others might well take a very different view of the place.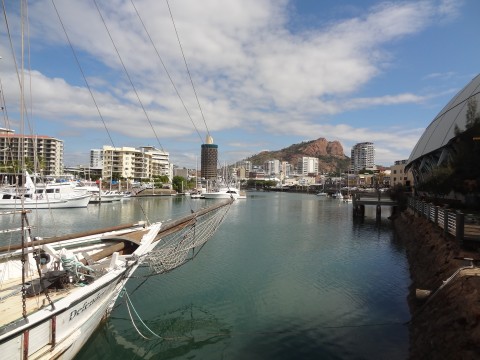 The next morning, Saturday June 20th, we caught a morning ferry to Magnetic Island.