On Wednesday June 3rd, we drove the short distance from Peregian to Noosa after our one night stay at Peregian Beach Motel.
Noosa is the name of the area comprising Noosa Heads, Noosa Junction and Noosaville. We had been looking forward to this visit ever since we booked our accommodation at Sunset Cove as this is one of the main attractions on the Sunshine Coast with its upmarket shops and restaurants, beaches, rivers and parks.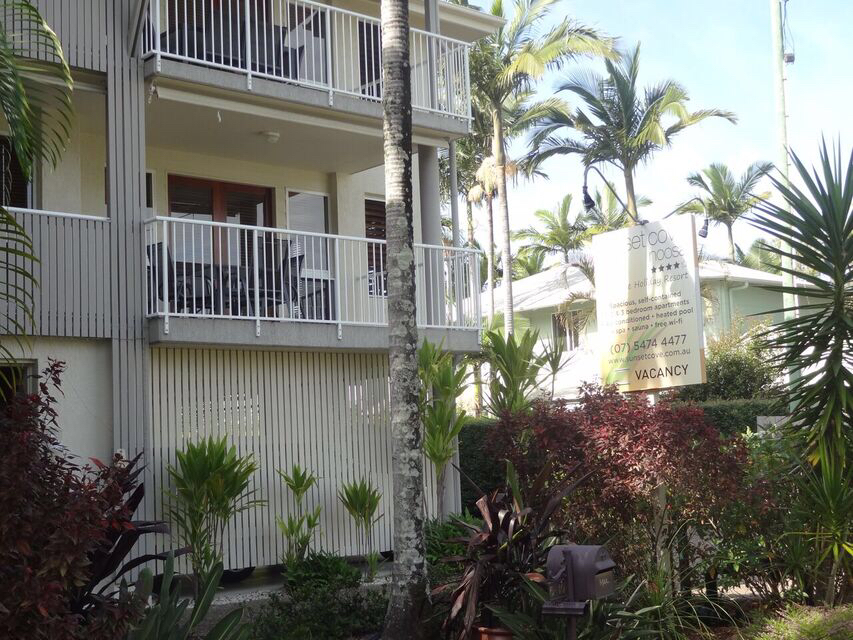 Sunset Cove is small development of upmarket (boutique!) holiday apartments in Noosaville only 100 metres from the Noosa riverfront and a few minutes walk to the shops and restaurants – a great location. There's a pool, spa, sauna and BBQ available in the tropical gardens and we loved the place as soon as we arrived.
We were early for check in but the Owner/Manager Steve had our room ready and we were quickly shown the ropes and given maps and information about the area. There was a great bus service around the area and a bonus for us was that a travel card we had bought for Brisbane could be used here and still had credit on it. Result!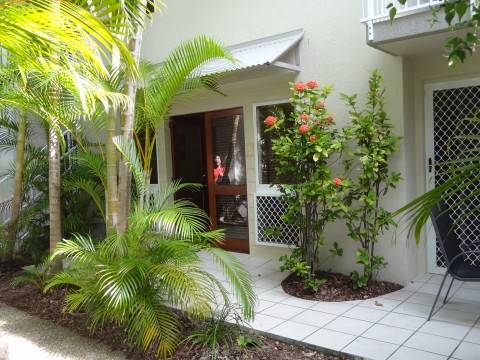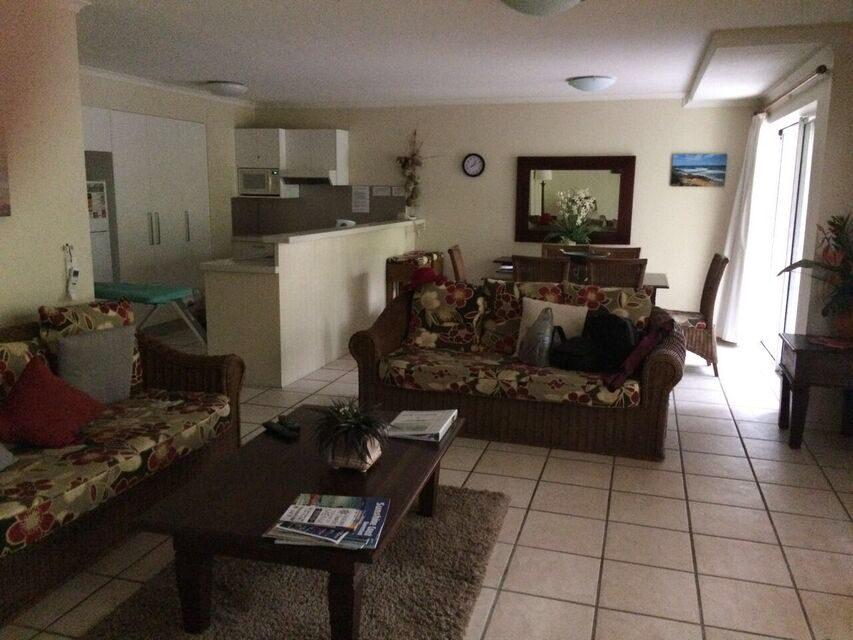 We had booked 5 nights here and already wish we had booked longer but we couldn't complain as this was only the beginning of a long beach holiday that would last until we flew to Darwin in mid July in almost 6 weeks time! The plan here was to do nothing other than a bit of walking, sitting, eating and drinking and we managed that without difficulty.
Here are a few random photos. Whilst its a lovely place to be, there isn't a great deal of interesting architecture etc. It's all about the river, restaurants, bars and nice shops. This is a place for "Ladies who lunch…"
Noosa Heads, Noosa Junction and Noosaville are not only connected by a great bus service but also  by the river and there's a hop on hop off ferry going back and forth throughout the day with dinner cruises in the evening.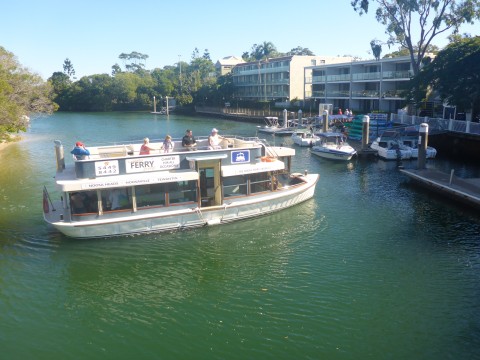 The ferry's northern terminus is Noosa Marina is at Tewantin. This was within walking distance of our pad and a great place to visit with a variety of restaurants, wine bars and some nice arty shops. We attended a weekly market on Sunday with all kinds of produce on sale and a jazz band played on the day we visited. On another day we enjoyed a pocket-friendly lunch of fresh local fish. Fish and fishing prevail here as everywhere on this coast.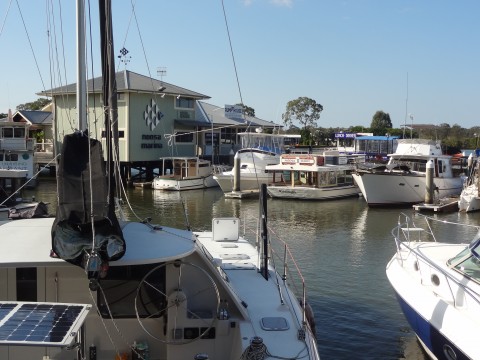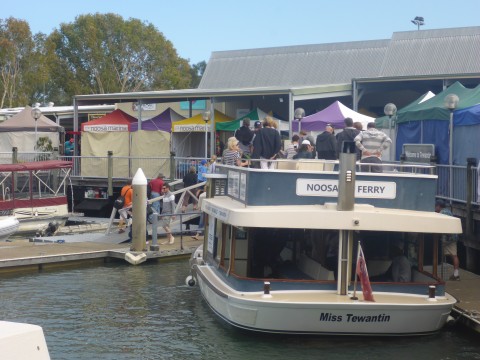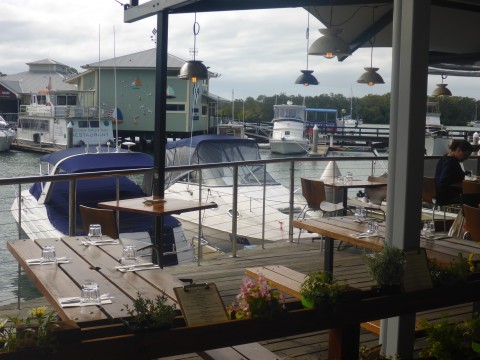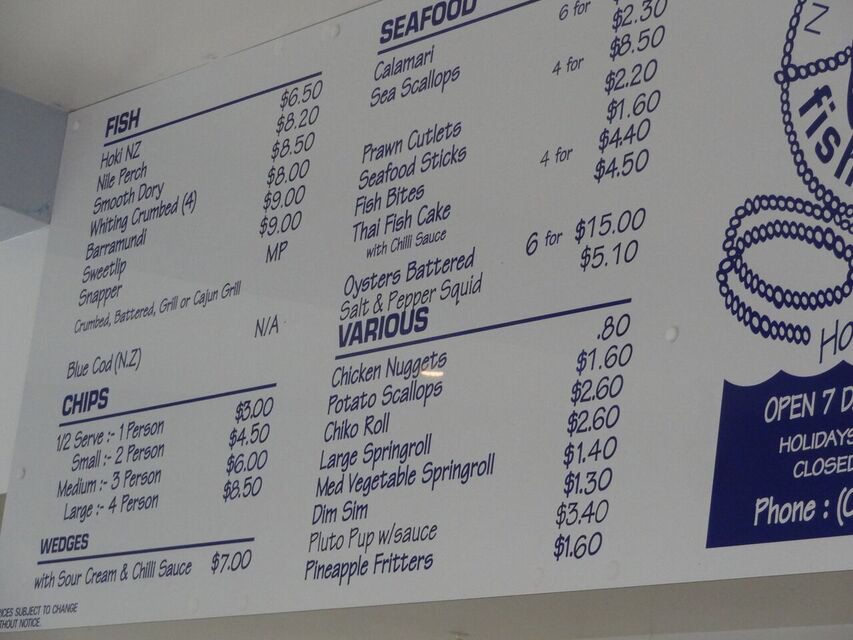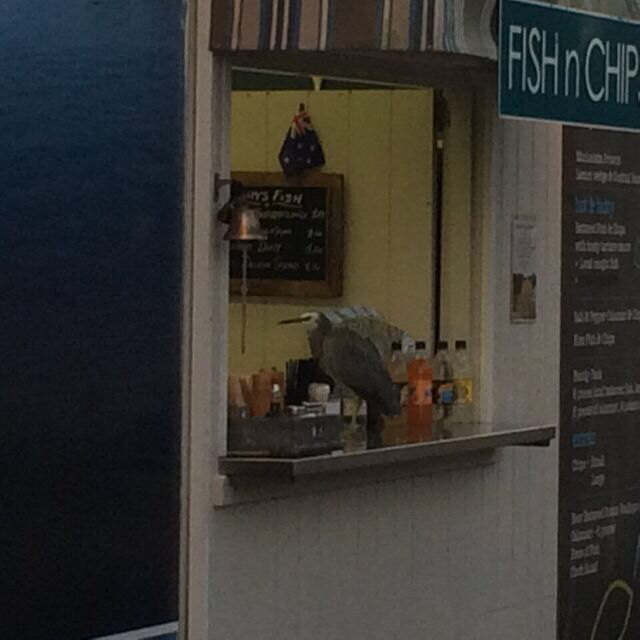 Noosa National Park has to be one of the most accessible, only a five minute walk from the main shopping area. As always there are walking tracks throughout the park and you can choose to have a short flat walk or a longer hilly one. This is an amazing place with fantastic ocean views and beaches if you want to stop to swim, fish or have a picnic. Apparently there's lots of wildlife but we went late morning when there were lots of people around and not the best time of day to spot koalas and other animals which are apparently seen very regularly.
A few photos around Noosa National Park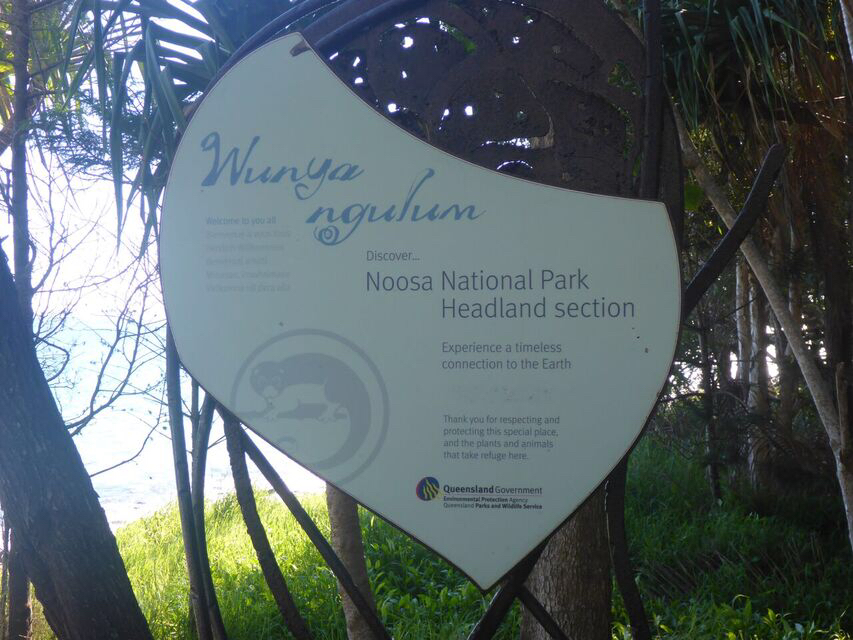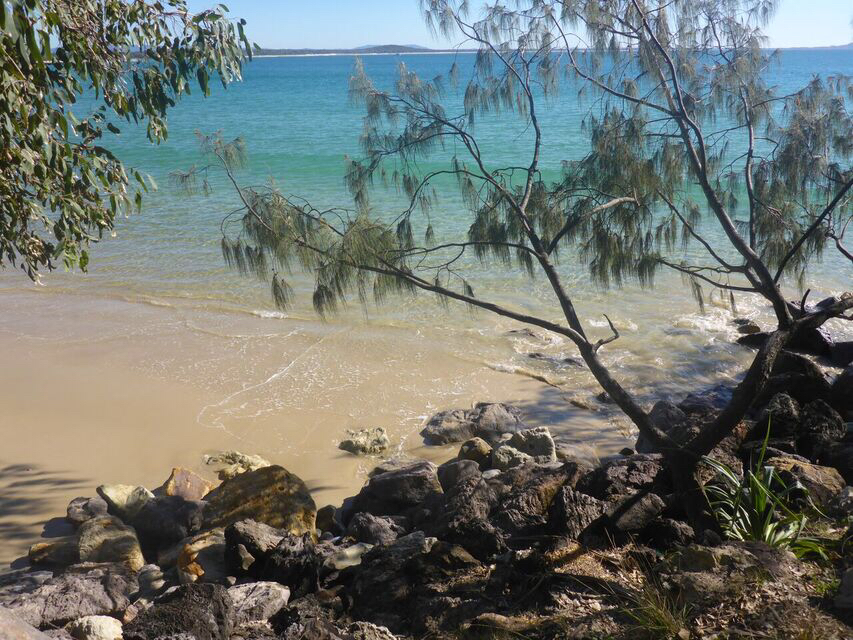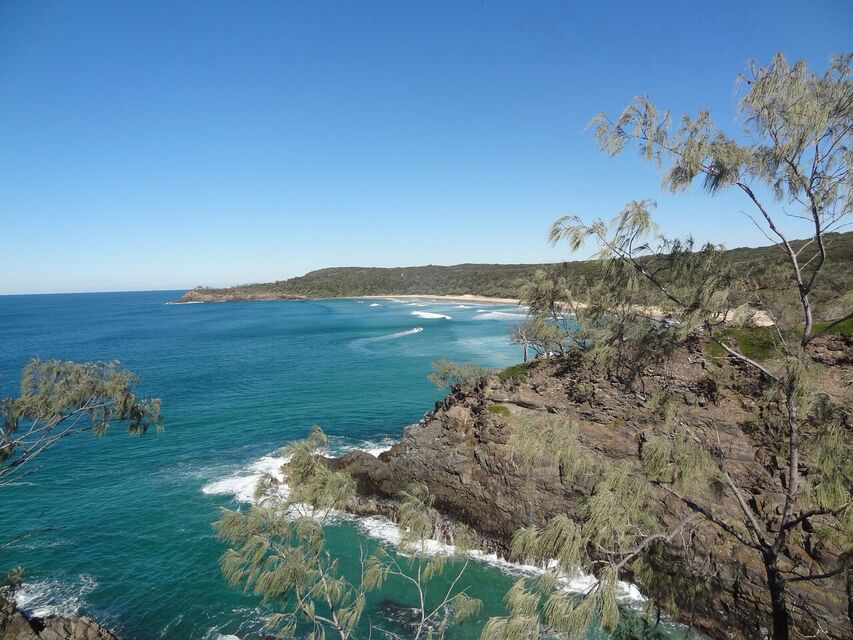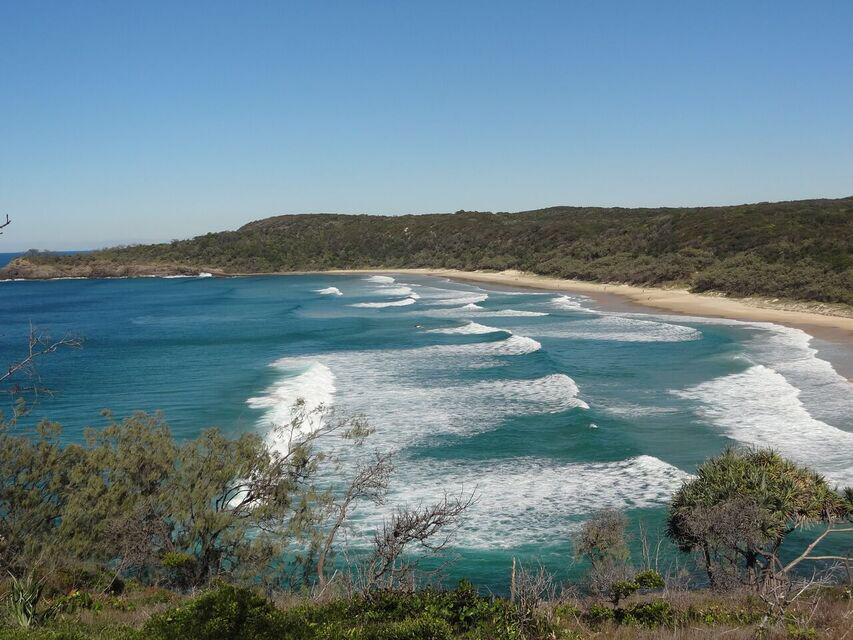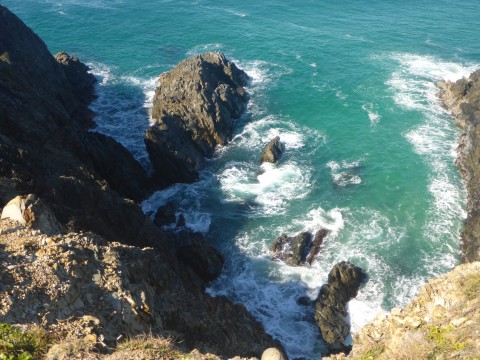 While Noosa might be a jewel in the crown of this area, there are lots of little townships like Peregian Beach along this coast all with fantastic beaches. This was another, Sunshine Beach, a suburb of Noosa only a 5 minute drive south.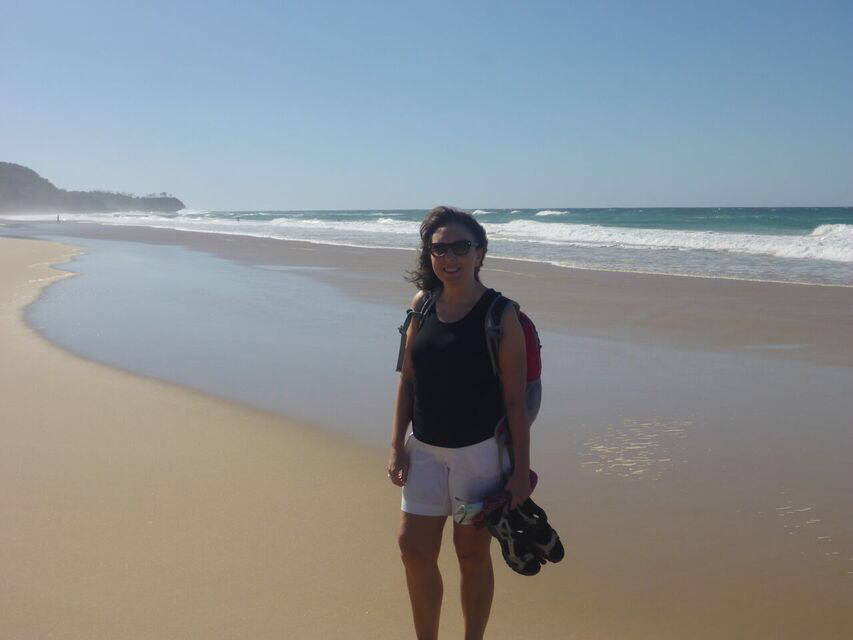 We had a great few days at Noosa. Definitely one of our favourite places and one we would love to return to for a longer spell if we ever get chance.
Next stop is Frazer Island.