We flew into Sydney on the morning ot May 5th. We were quickly through immigration, collected our bags and found a shuttle service to take us to our hotel, the Bayswater, in the (in)famous Kings Cross area of the city.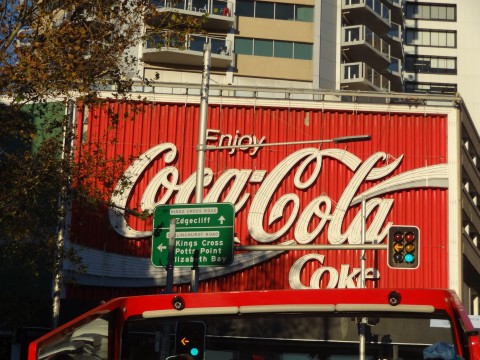 Kings Cross is a great location for getting around the city if you are not staying in one of the more central and expensive hotels. It's an easy half hour walk downtown but there are bus stops and a taxi rank virtually outside the door of the hotel and a train station within 100 metres. The area is certainly busy with lots of nightlife and has something of a reputation as a red light area but we didn't notice anything that you wouldn't see in any inner city area. The Bayswater hotel itself is of the budget variety but has been refurbished and was good with friendly helpful staff and a great little coffee shop serving breakfast next door. We were checked in and ready to go by noon and as it was a lovely day we decided to walk into town.
This was Tuesday and we would fly home on Friday. We had already booked a trip to the Blue Mountains for Thursday leaving us just two and a half days for sight seeing but we managed to see quite a lot in such a short time.
First stop had to be Sydney Harbour which was fantastic on such a hot sunny day. Inevitably the place was busy with tourists but not madly so and the place is easy enough to find your way around. We walked around the harbour area and the CBD for miles and whilst we had planned a decent restaurant for a late lunch/early dinner, we ended up having a pizza down by the harbour mid afternoon. Well and truly knackered we were in bed by 10.30.
Sydney Harbour by day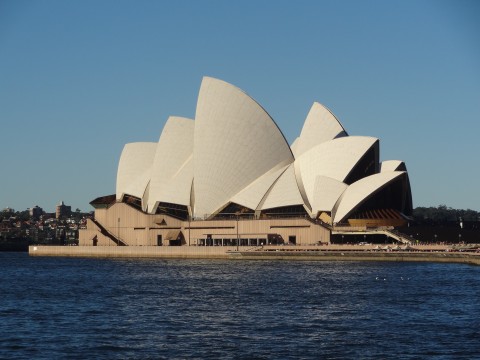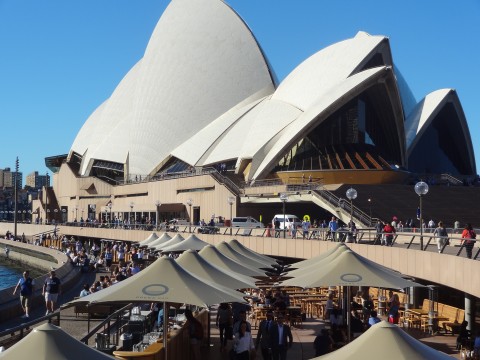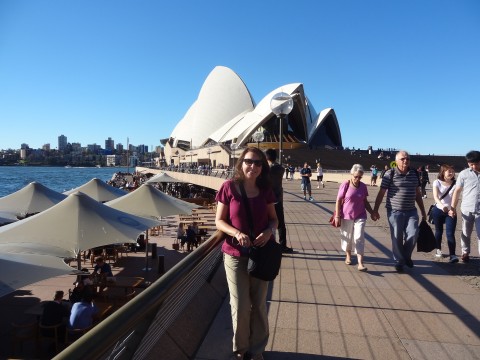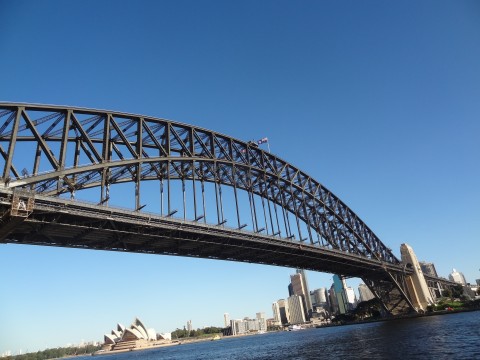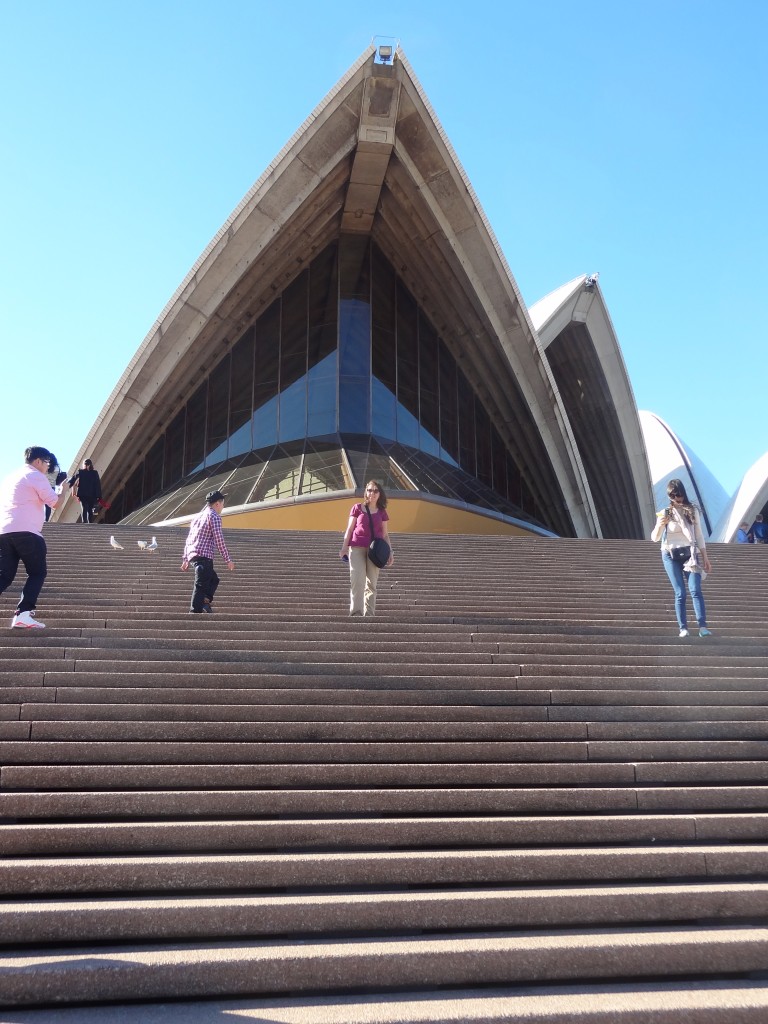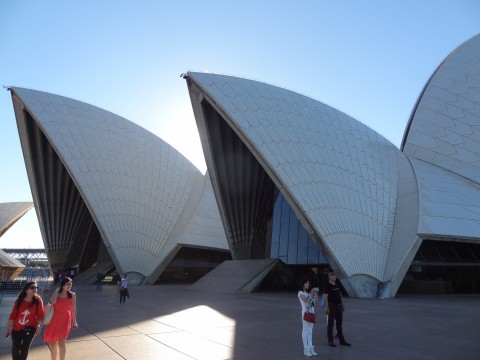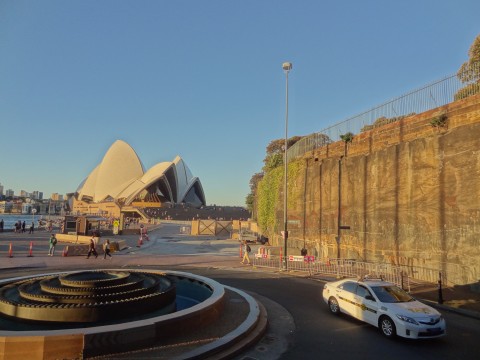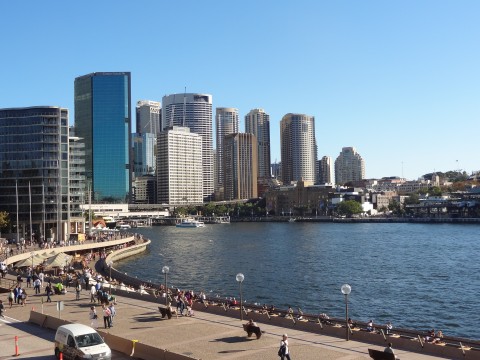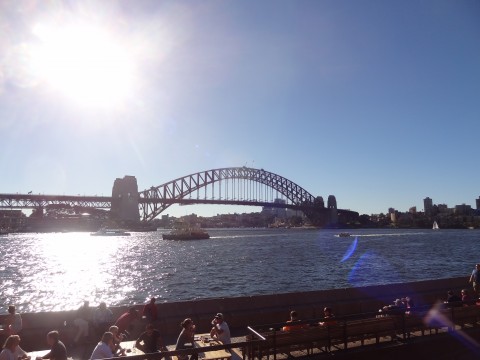 And by night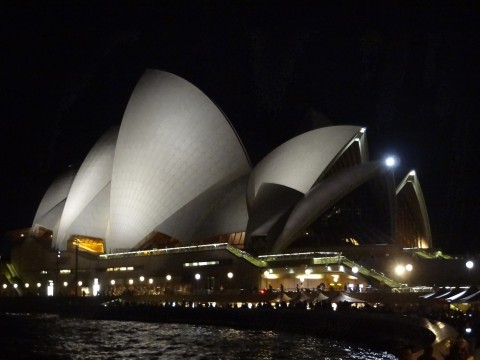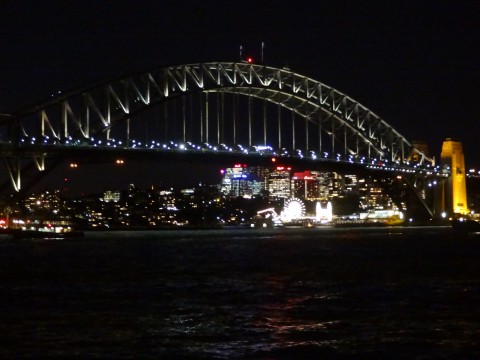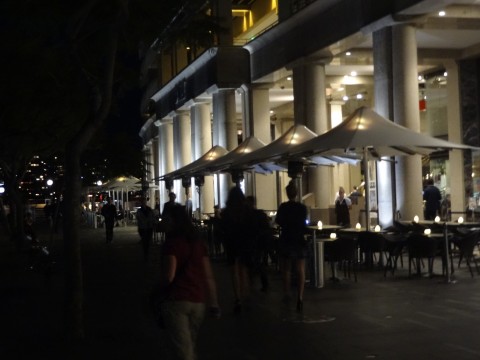 The next day we were up bright and early and jumped on a hop-on/hop-off double decker city tour bus with taped commentary which was very good. We bought a ticket combining the bus tour with a Sydney Harbour cruise the next day. I can't remember the cost but it was pretty reasonable and I seem to recall I got an old person's discount…
A few street scenes are shown below: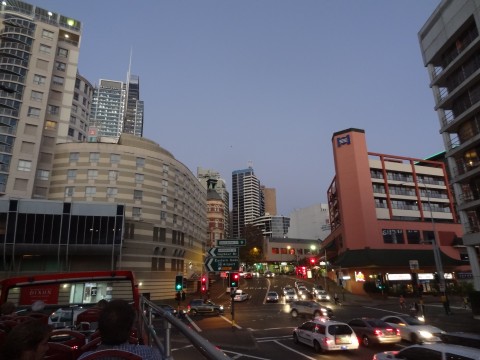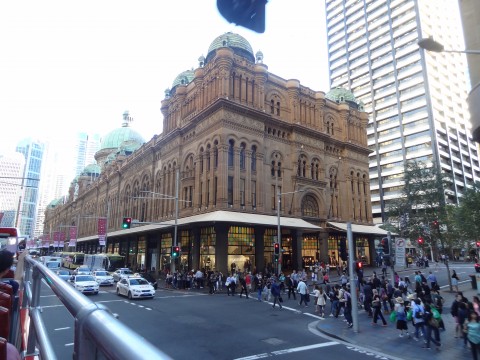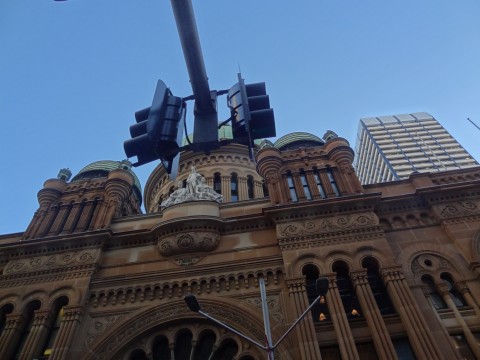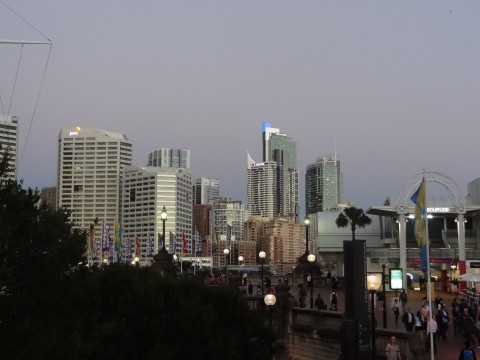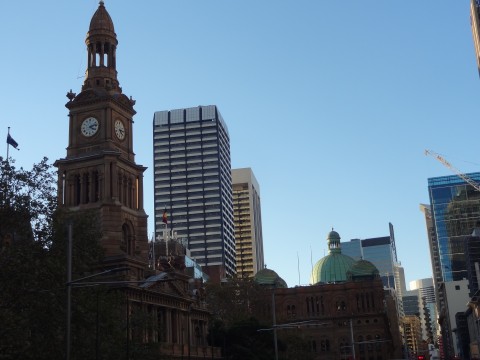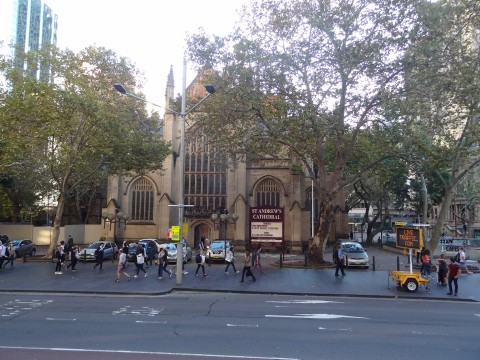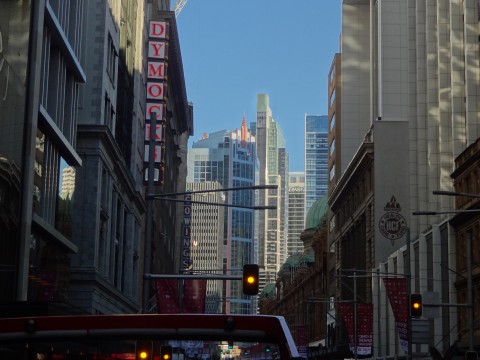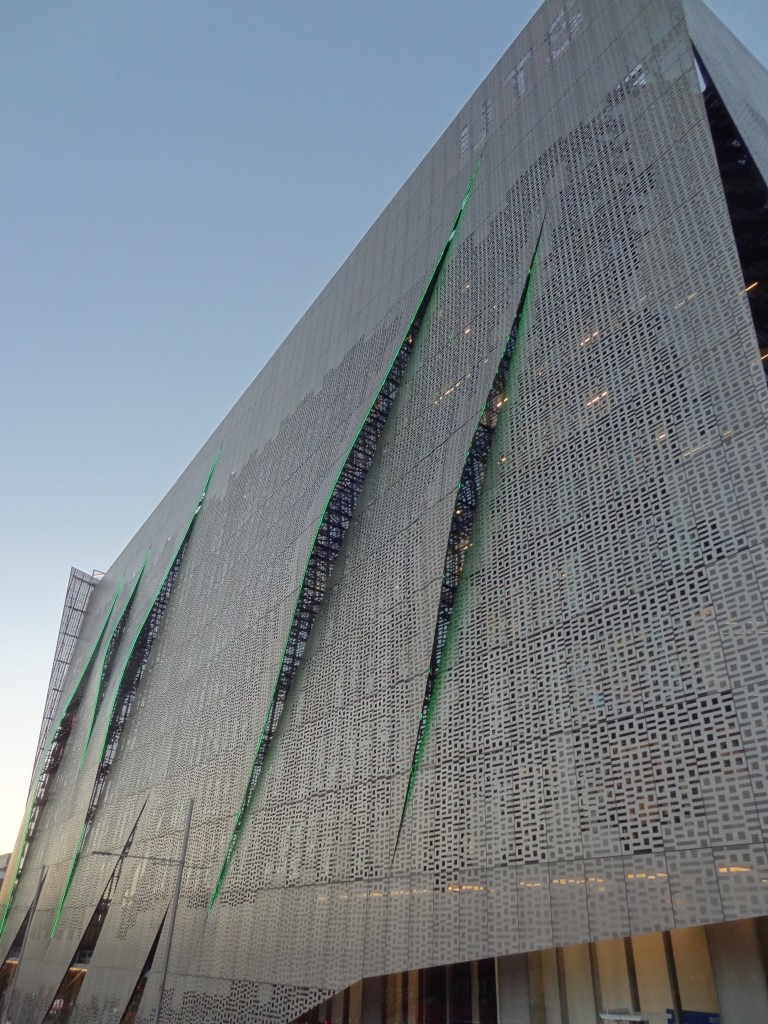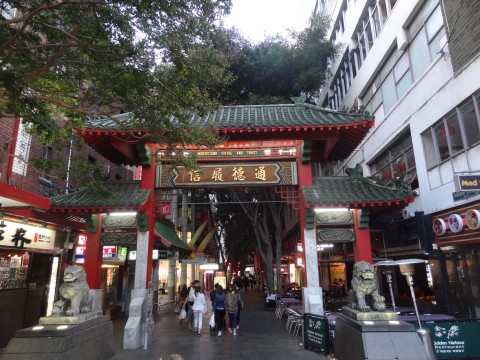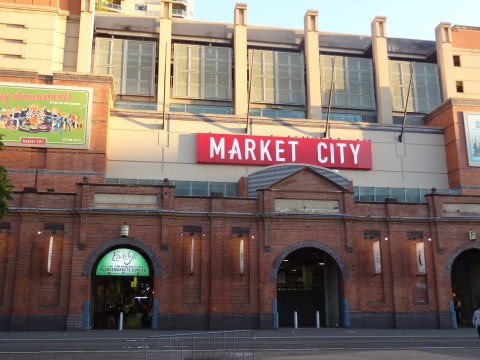 Bondi Beach
After our bus tour of the city we grabbed a sandwich and drink for lunch and got on another bus to Bondi Beach, a ride of over half an hour.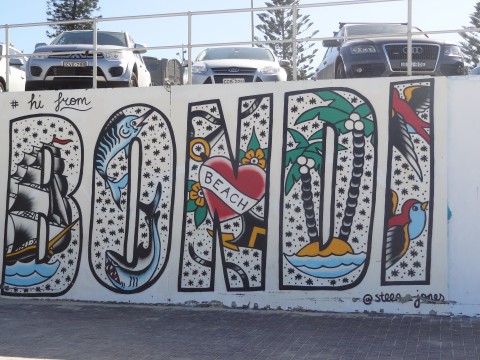 Bondi is world famous and an obvious must do when visiting Sydney but it wasn't quite what we were expecting. It isn't as big as we imagined and whilst it has some interesting street art (like that above) and lovely white sand and is pretty enough, we were a bit underwhelmed. That said it's very popular with Sydneysiders and tourists alike and there's lots going on with people enjoying the sand, surfers (obviously), dog walkers and joggers and people just sat around enjoying a coffee or families with picnics.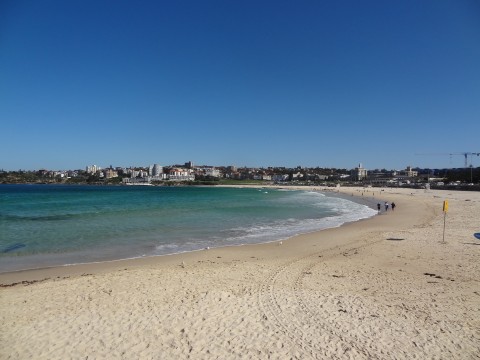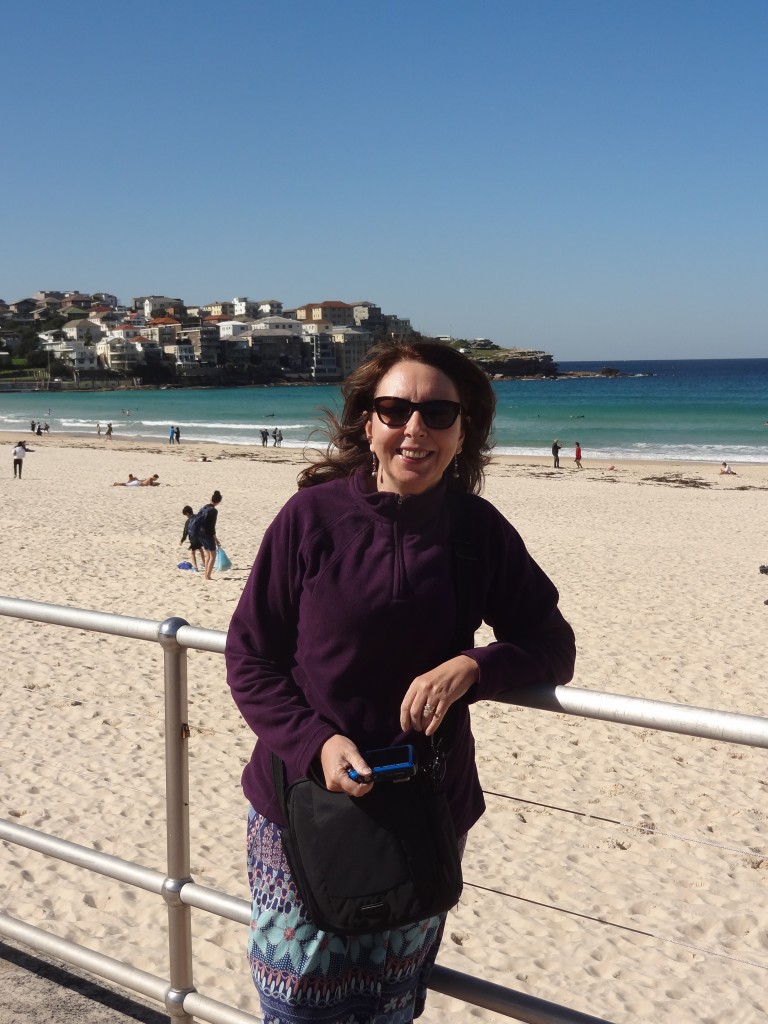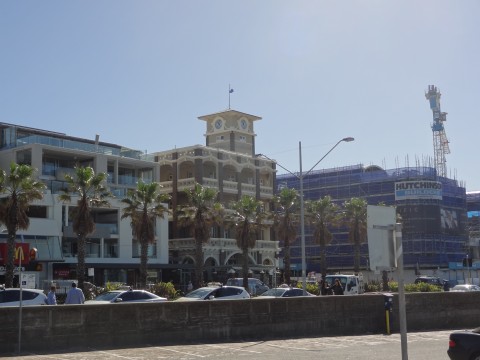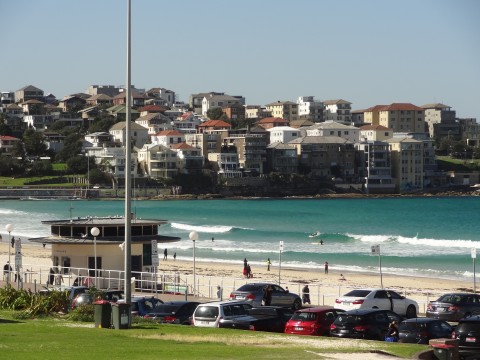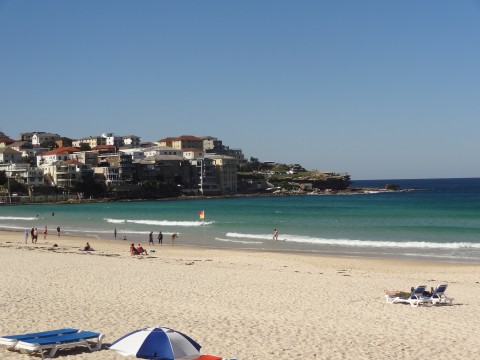 There's a very obvious beach culture here and on a lovely day such as this it has a great vibe. Whilst we didn't fall in love with the place it would be a nice place to spend a day doing nothing much other than people watching which is very entertaining here. However, with places to go and things to see we spent only an hour or so at Bondi before we caught a bus back to Sydney to walk about some more before we walked back to the hotel.
Dinner on Tuesday was pub grub in a pub almost opposite the hotel. Food was fine but the beer selection was disappointing after what we had become used to in New Zealand – this was to become a recurring theme…
On Wednesday, our last full day in Sydney itself, we walked into town to take the harbour cruise and upon our return caught a ferry to Darling Harbour which is just outside the city centre. Darling Harbour is a big pedestrianised area totally devoted to retail, restaurants, bars and entertainment generally. It's pretty cool.
A very enjoyable day which we ended with a Spanish tapas meal with a nice bottle of red and an early night ready for our Blue Mountain Tour the following day.
Sydney Harbour Cruise and Darling Harbour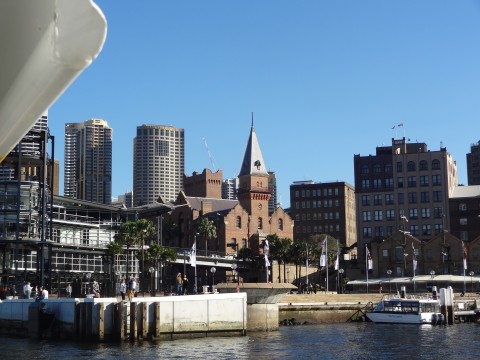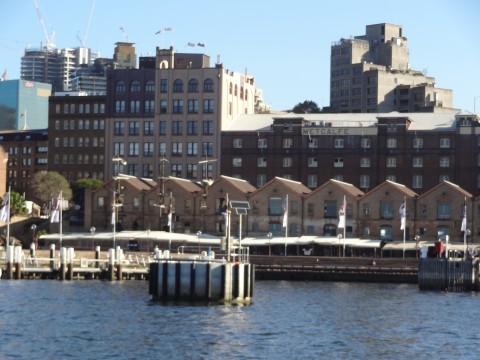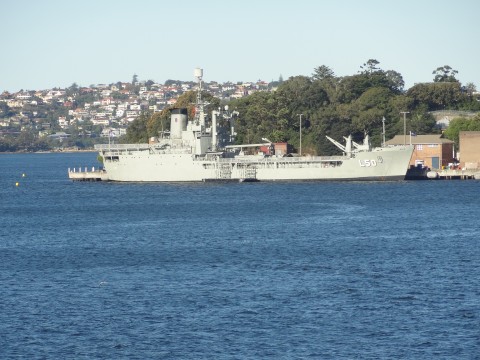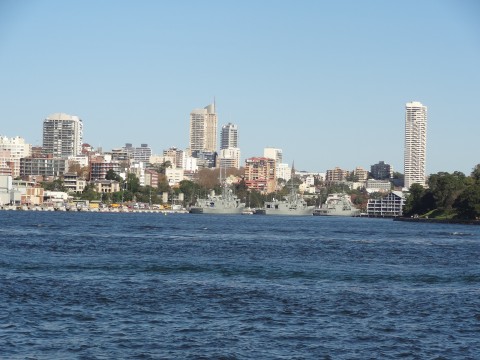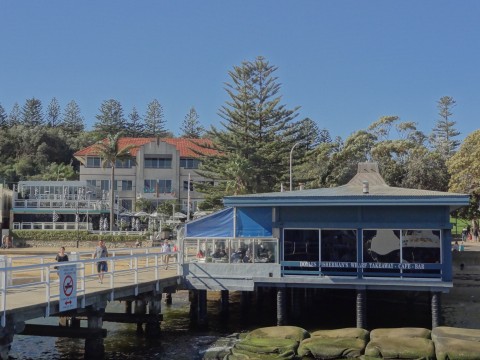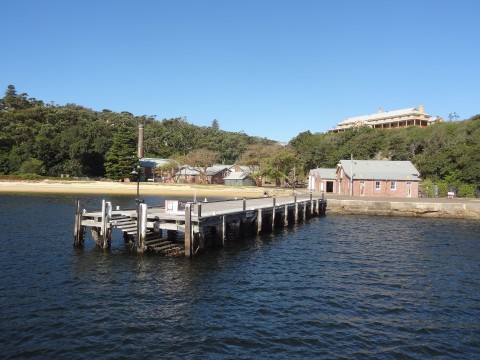 Darling Harbour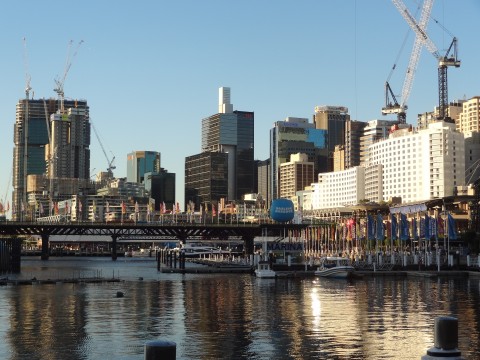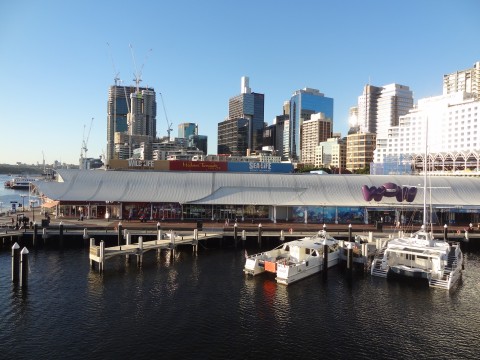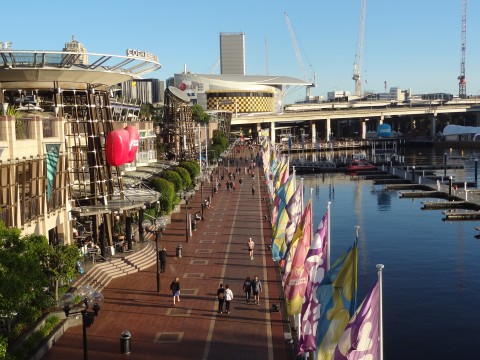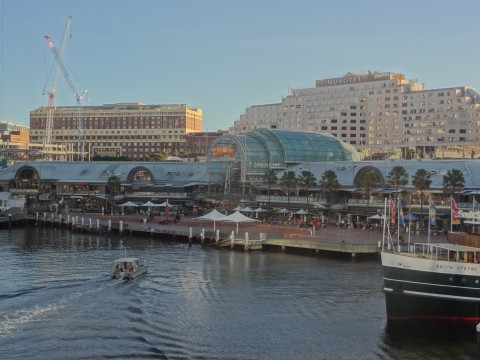 Blue Mountains
To be continued…