We arrived at Marineland Motel, West Quay, Napier in the early afternoon of 10th April. The day was gloomy but nevertheless we decided to walk for 40 minutes or so around the wharf and harbour areas into town.
Napier is a large seaport town with a population of around 60,000. It's a major centre for wool and the prime export port for timber, pulp and fruit, as well as wool. Napier is also a major grape growing and wine producing area processing grapes from other parts of New Zealand in addition to those locally grown.
The town is situated on Hawkes Bay which suffered a devastating earthquake in 1931. The earthquake lasted for two and a half minutes and measured 7.9 and 256 people were killed. It remains New Zealand's deadliest natural disaster.
The natural landscape was changed significantly by the earthquake with the coastal areas around Napier being lifted more than 2.7 metres. Within minutes of the earthquake fires broke out in chemist shops in the city centre and with heavy winds fanning the flames, most of the buildings which survived the earthquake were destroyed by the fire.
The earthquake prompted a review of New Zealand's building codes which were deemed inadequate resulting in most buildings built from the 1930s onwards being heavily reinforced. As the re-building of the town was completed in the 1930s and 1940s when Art Deco was fashionable, most of the new buildings were built in this style. The result is a very attractive and very interesting city centre and this, of course, is one of Napier's main attractions for tourists.
City Centre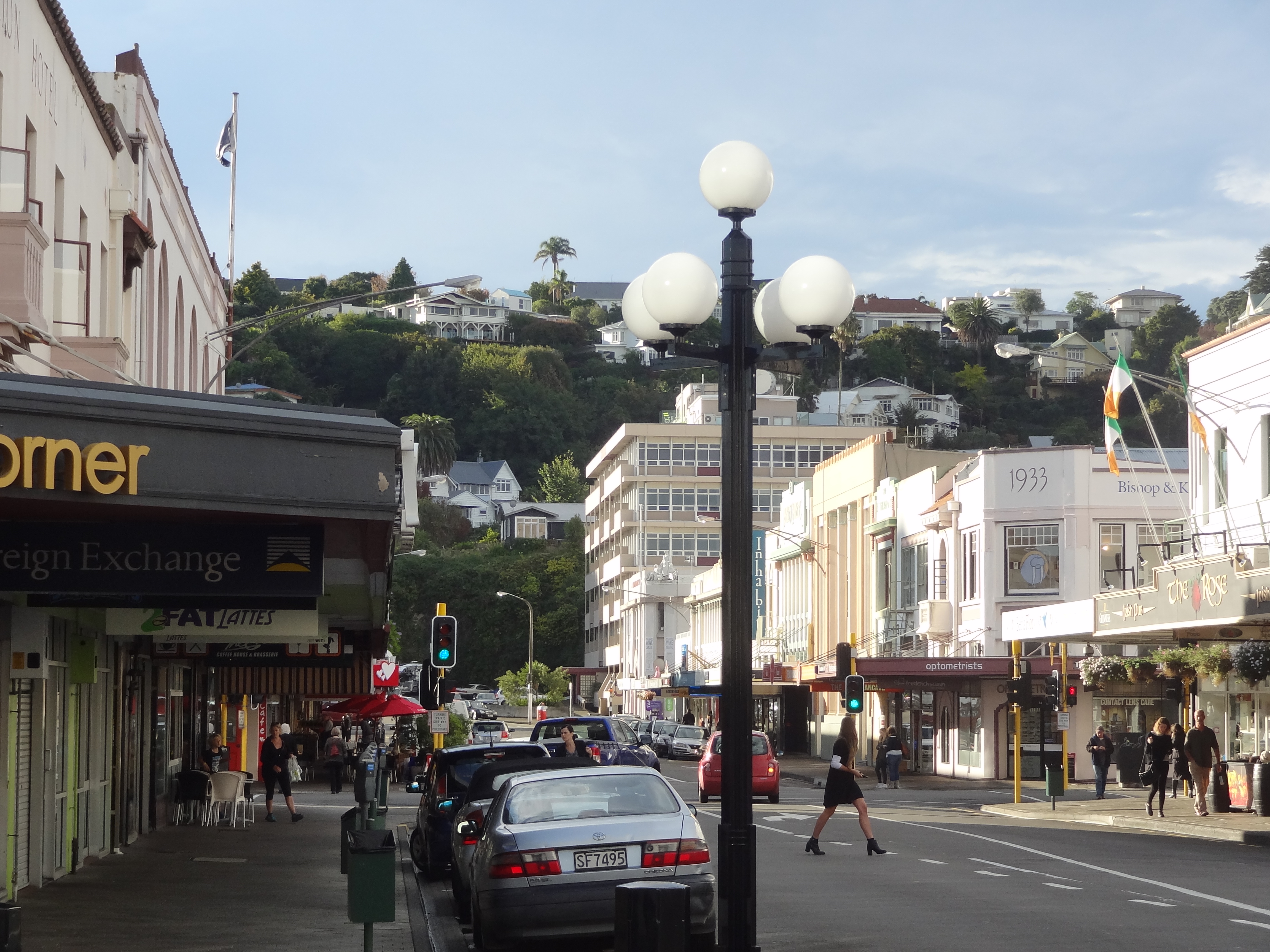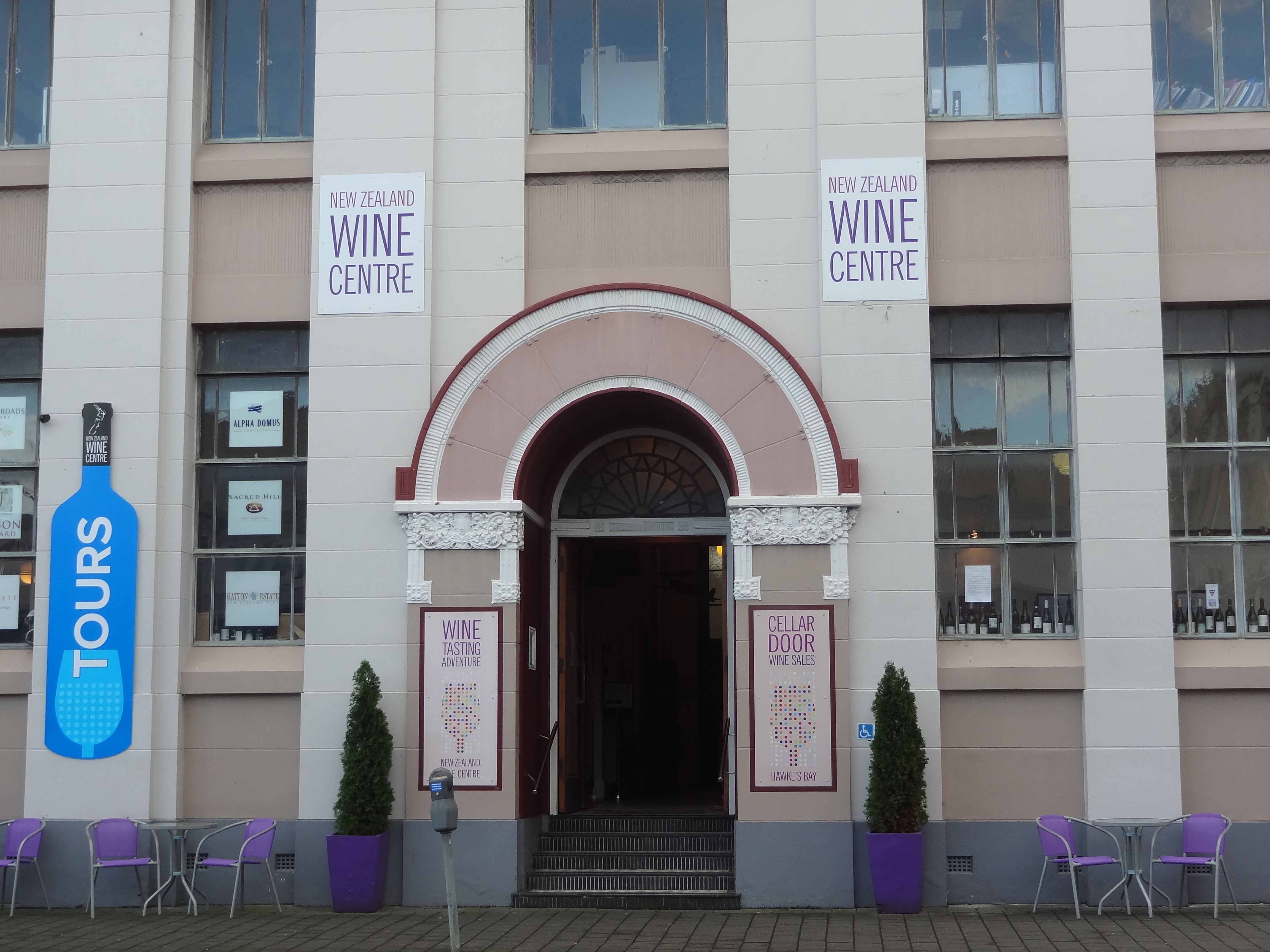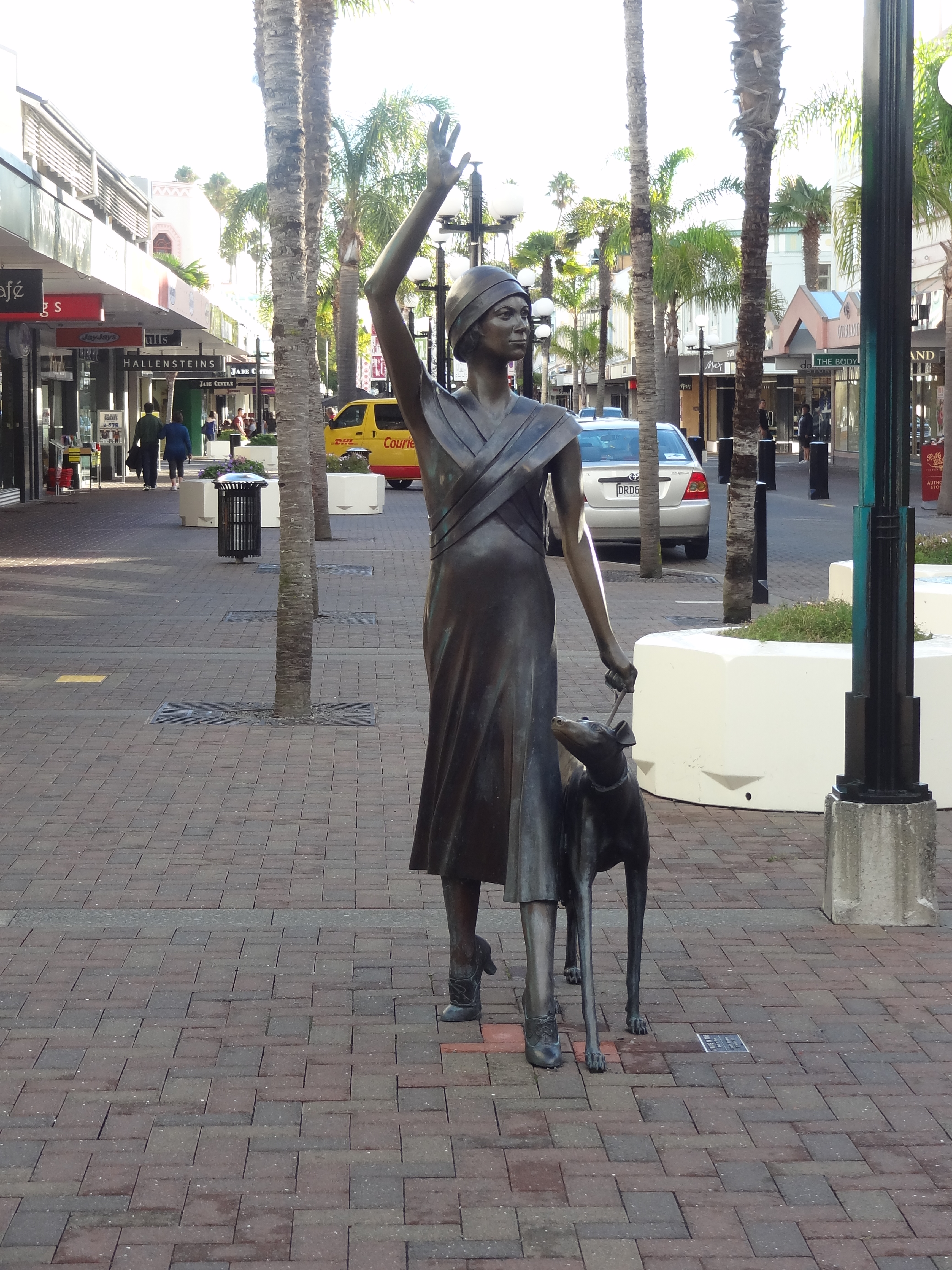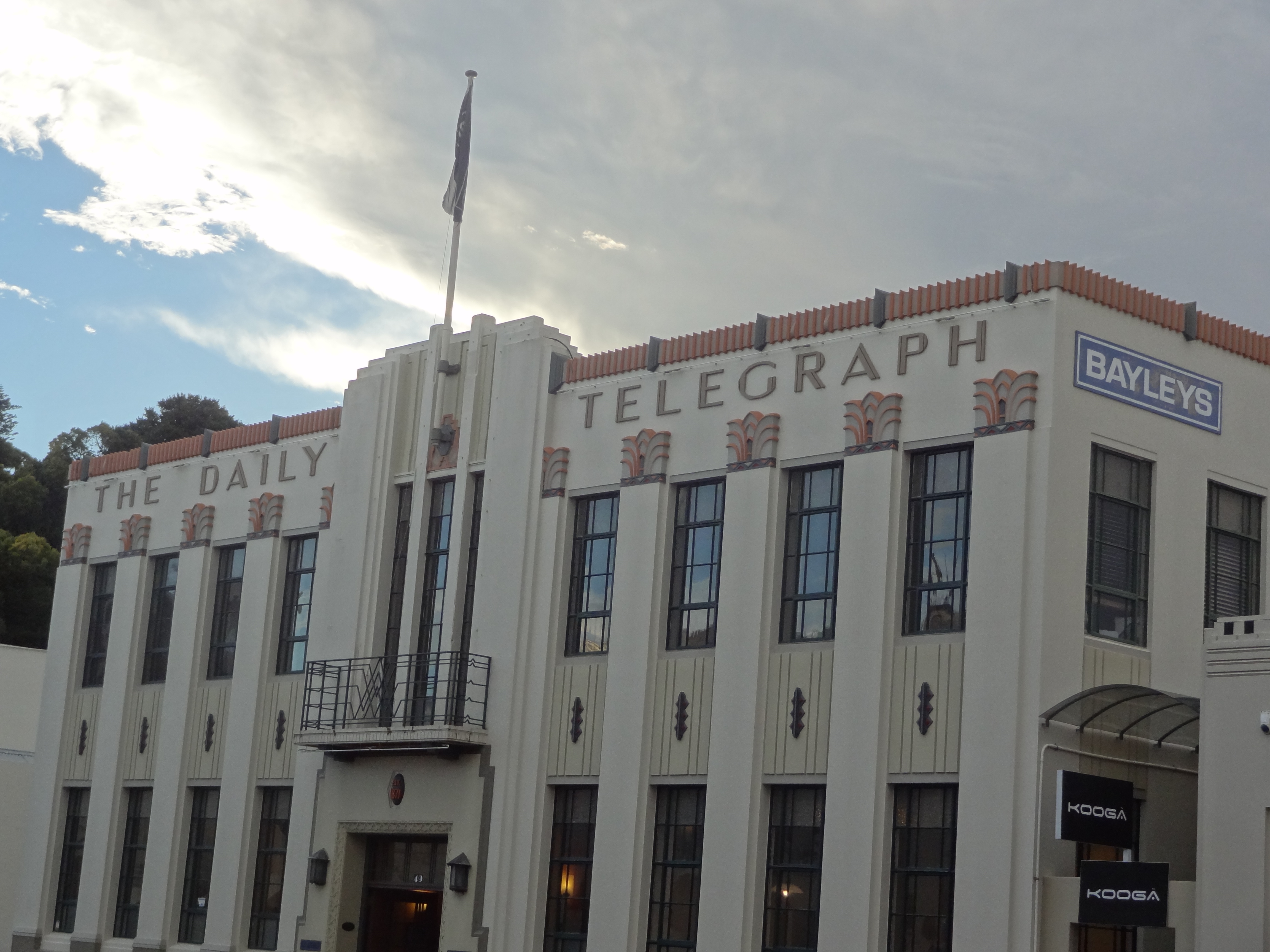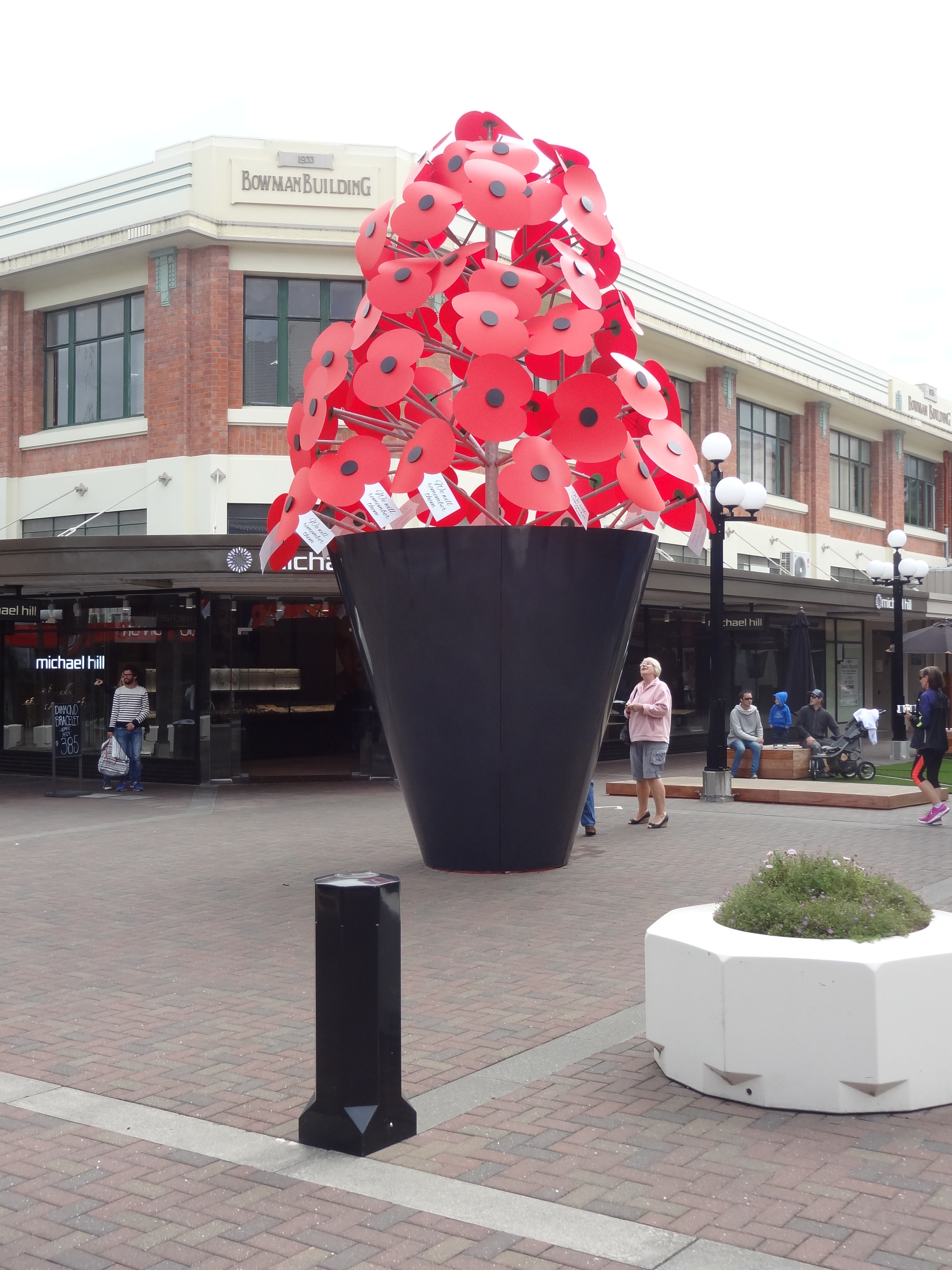 Down by the beach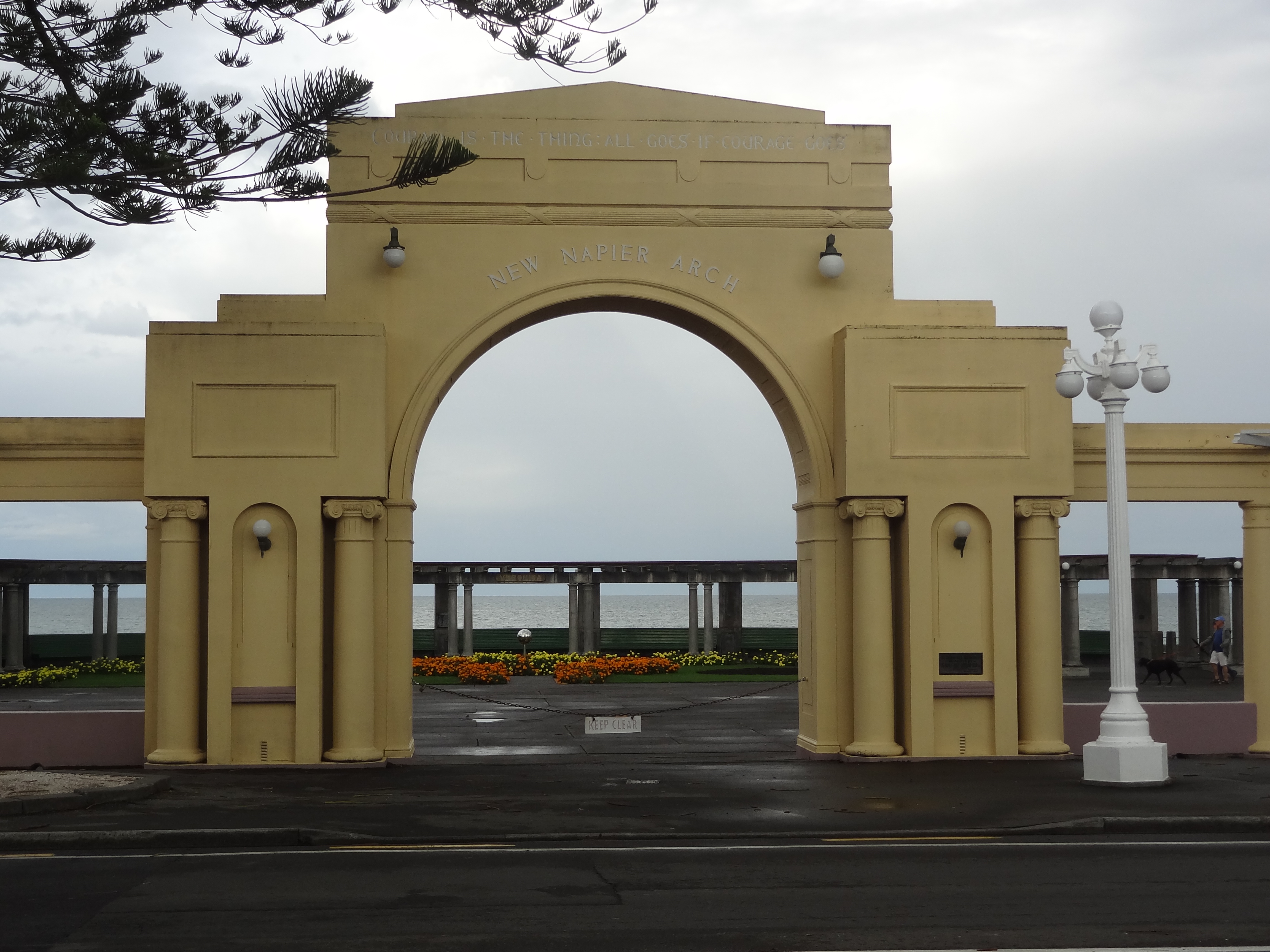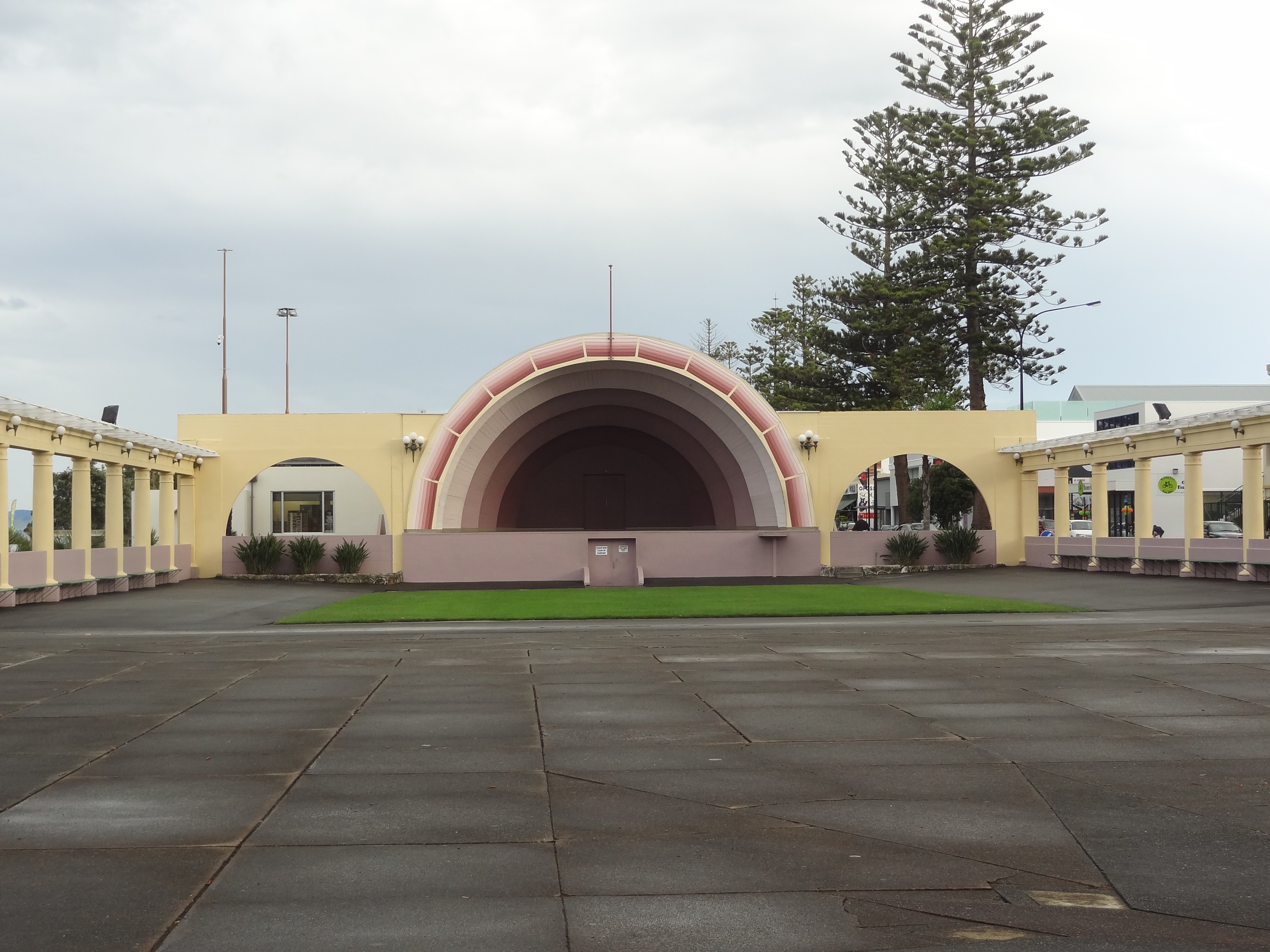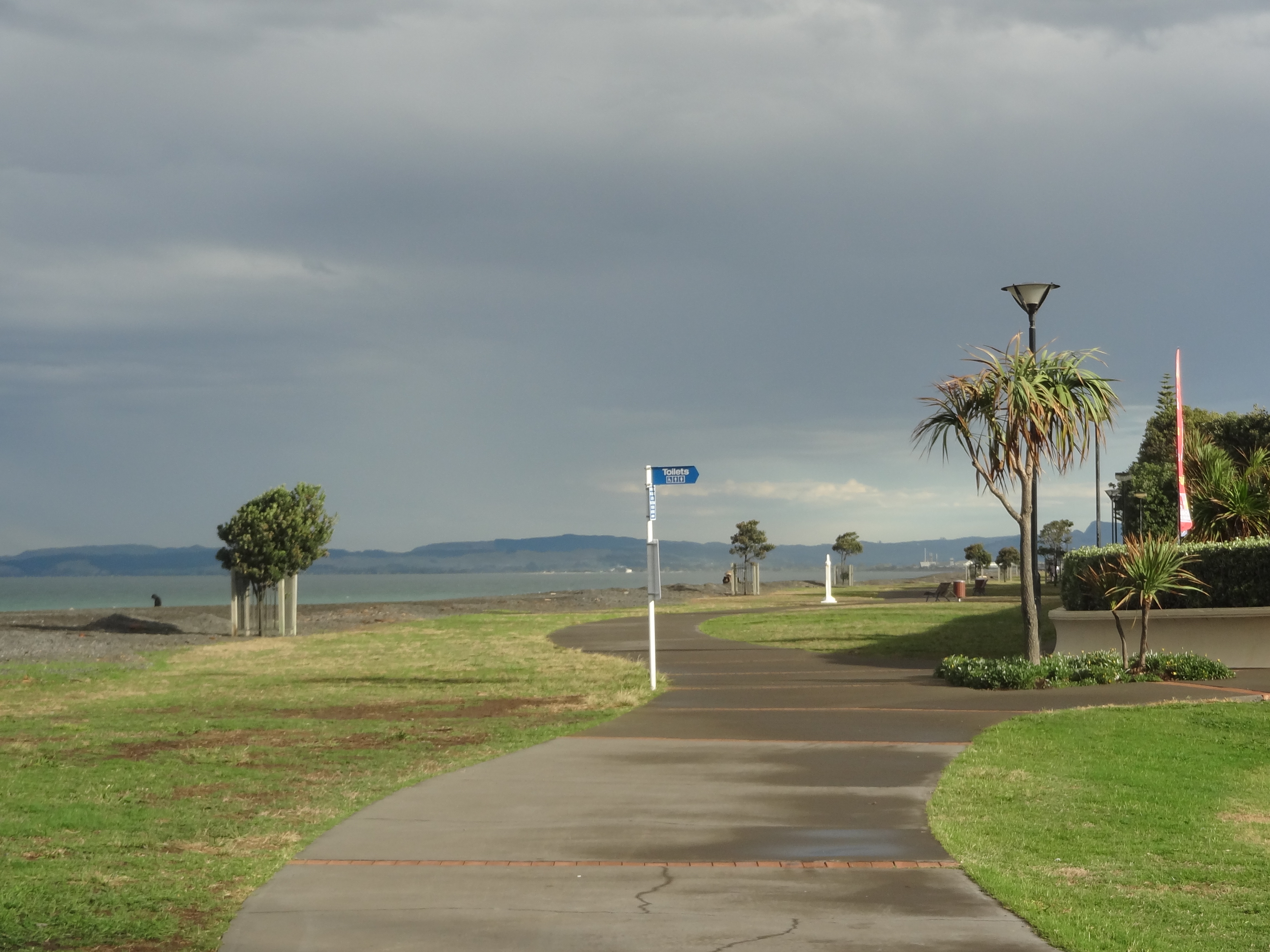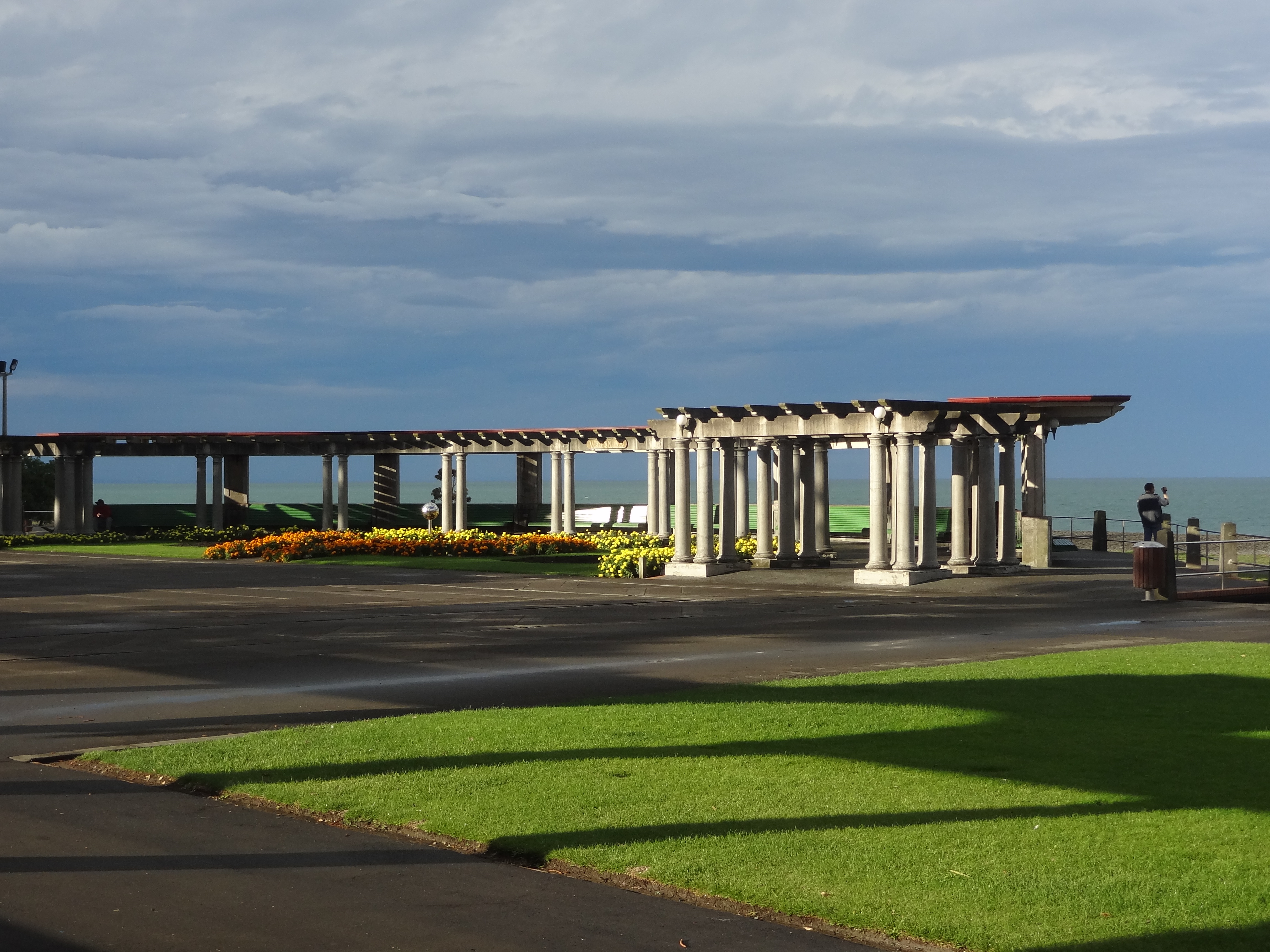 And the wharf: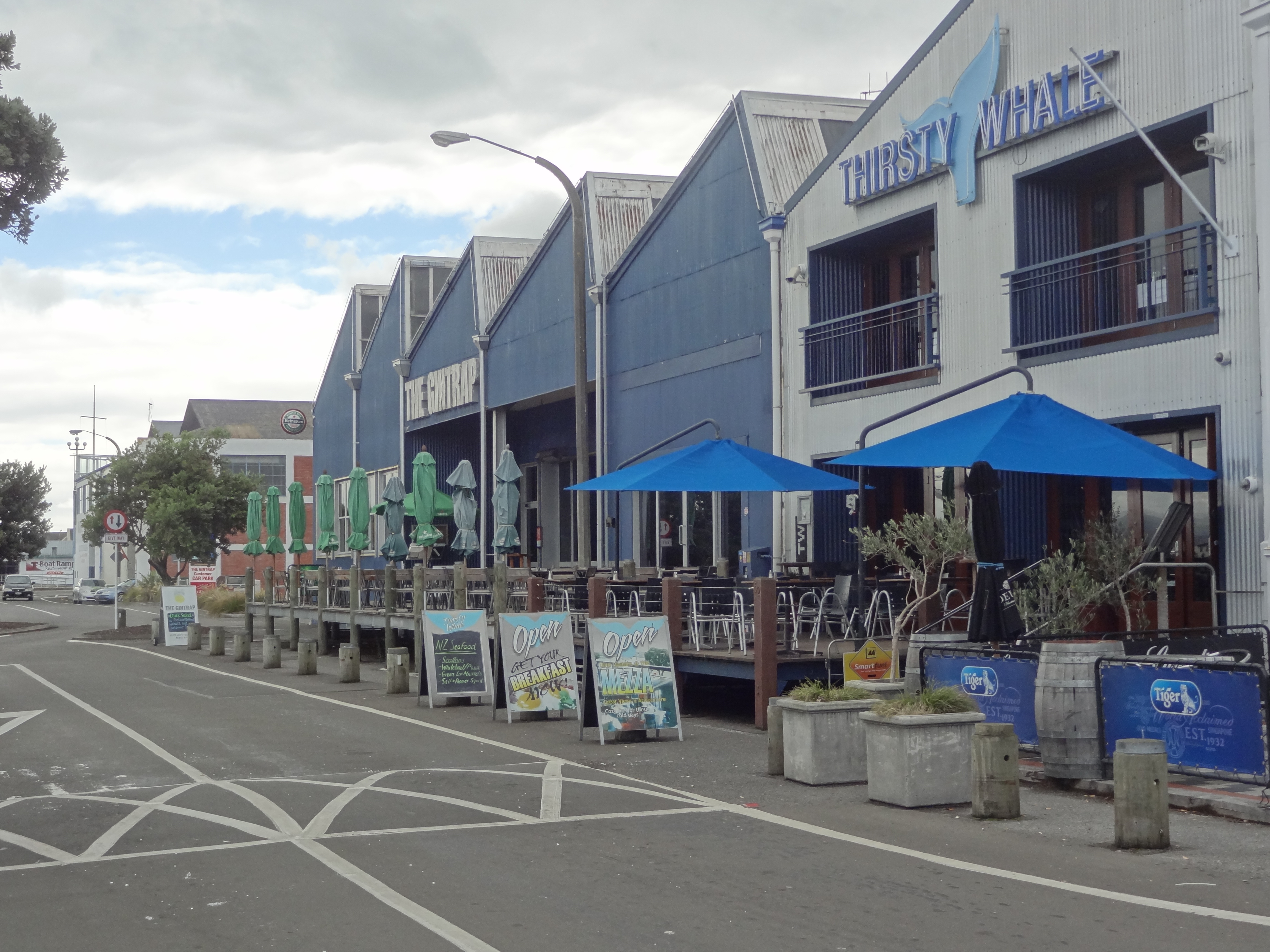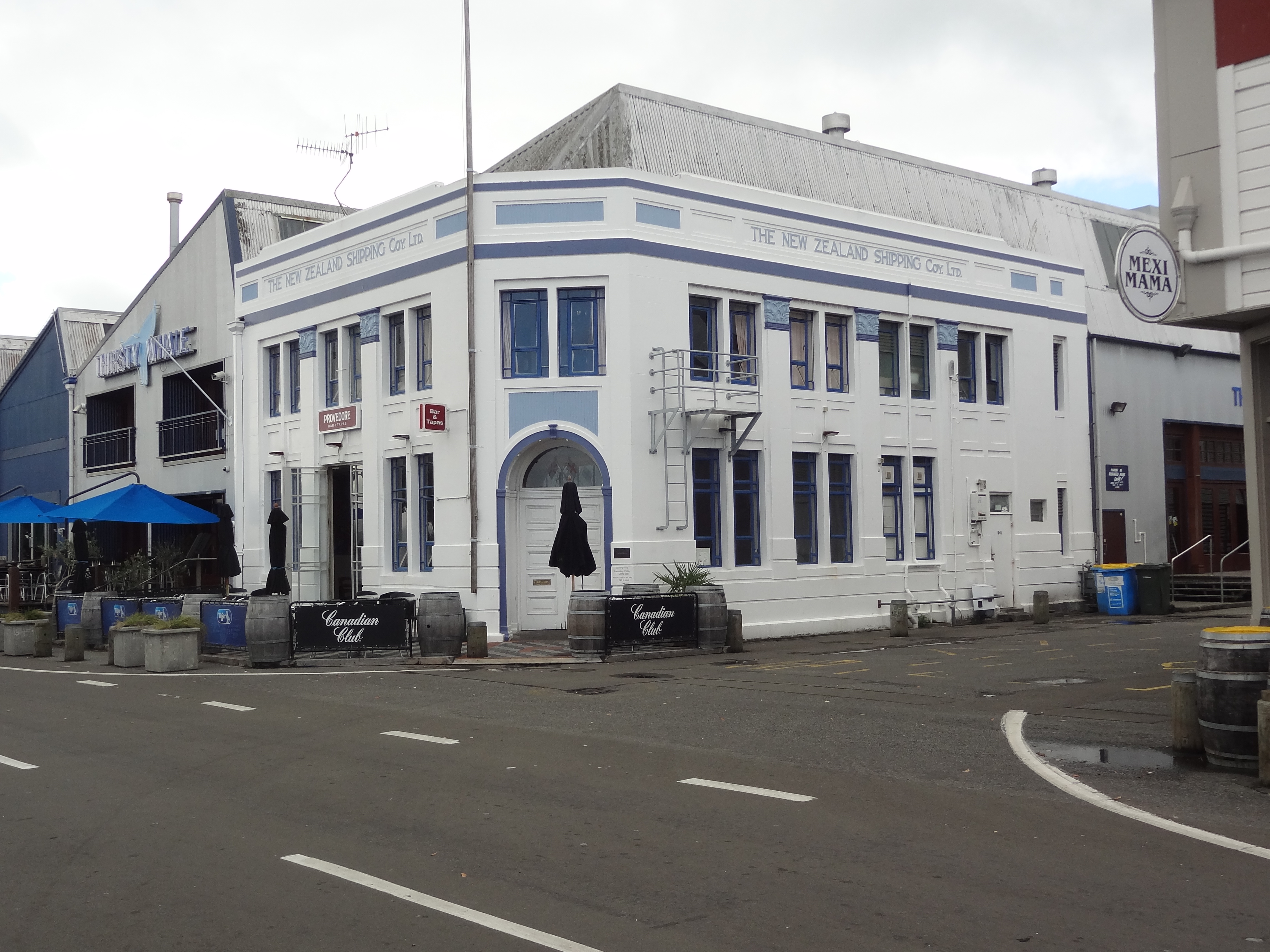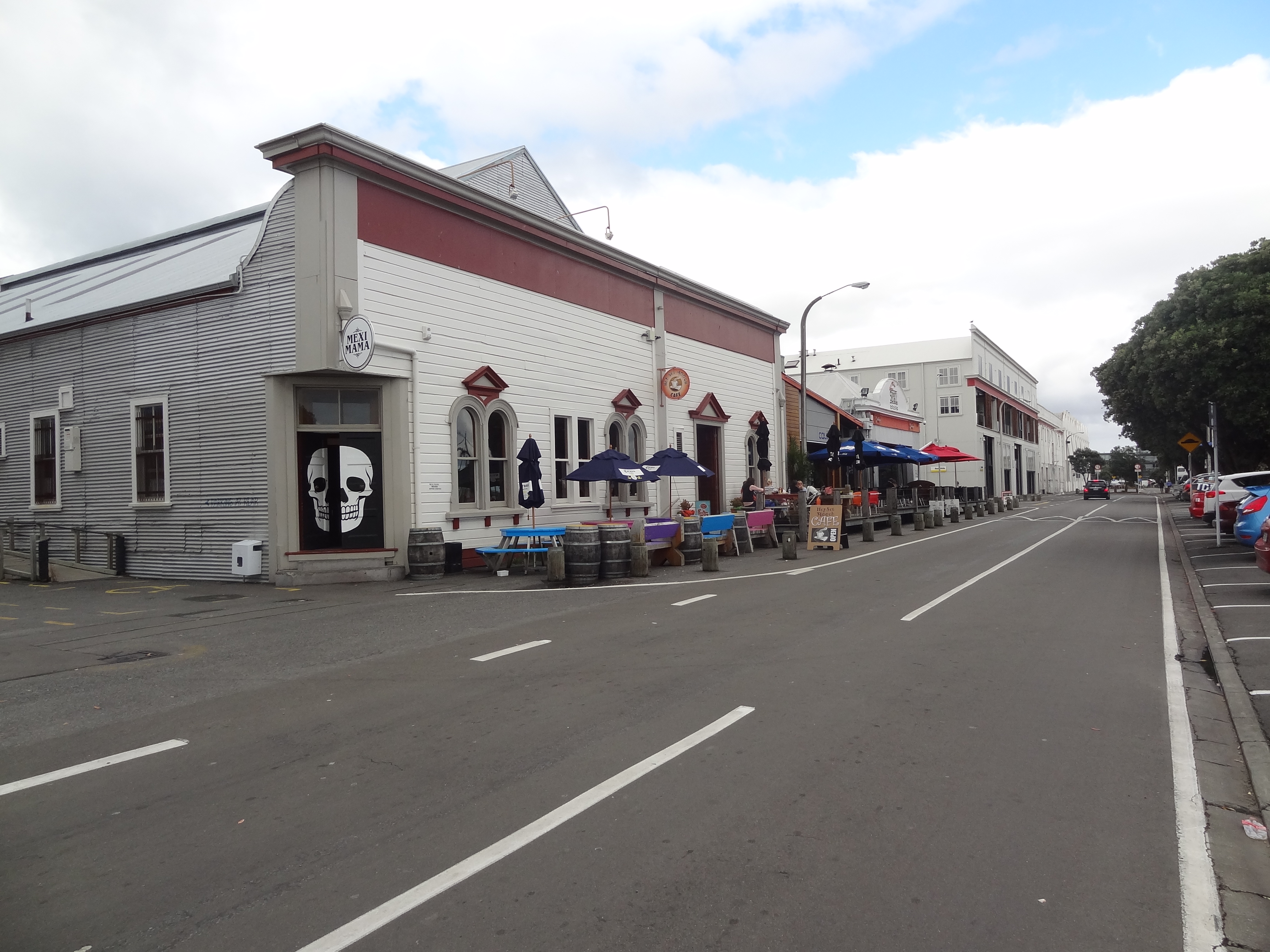 The town is a tad disjointed as the older wharf area with buildings pictured above, once occupied as warehouses and the like but now occupied as trendy bars, clubs and restaurants is a good 5 minute drive from the city centre. The wharf comes alive in the evening whereas the town seemed very quiet after 5.30pm once the shops had closed, even though there was a decent number of pubs and eateries.
And the port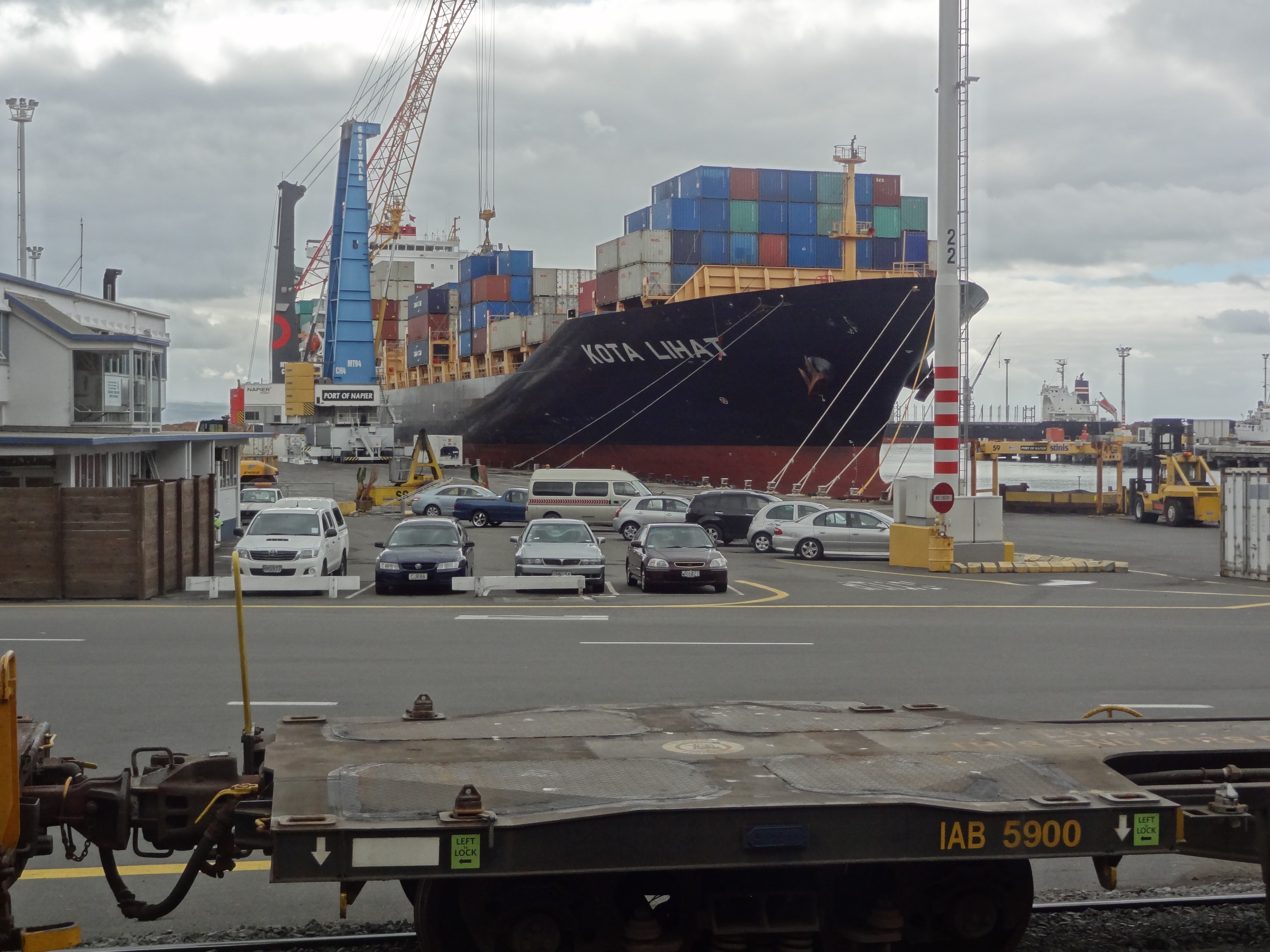 And finally: