Dunedin, or at least the area, is really deserving of its own post but lack of time meant that we didn't really do justice to this place and so it's one place in New Zealand we would like to return to.
This is a University city known as the Edinburgh of New Zealand with Edwardian and Victorian architecture and a young person vibe to it – i.e. lots of students around ! Whilst it is Otago's commercial hub and its second largest city, it is quite small and so we didn't plan to spend too long here; the attraction as always in New Zealand, is not in the city itself but its environs.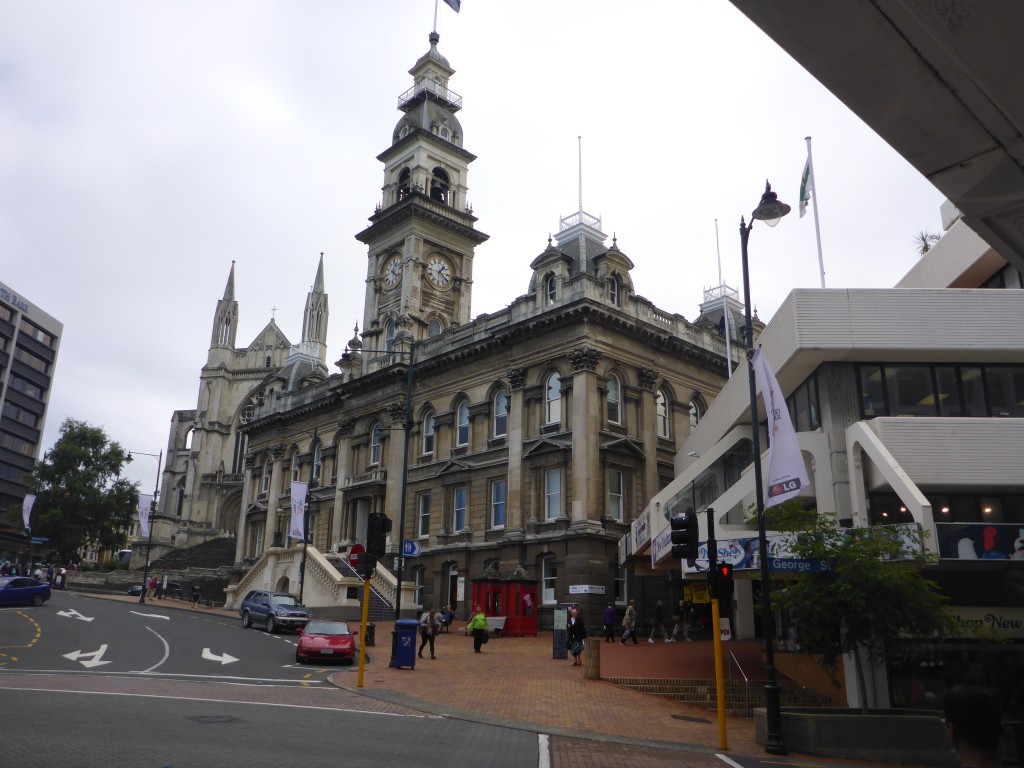 Dunedin is the gateway to the Otago Peninsular a rugged finger of land with steep hills left behind by a volcano.The place is famed for its beauty and wildlife and especially its bird life, notably yellow eyed penguins and Royal Albatross – there is a Royal Albatross Centre Close to Larnach Castle which is the only real man made attraction on the peninsula and the only castle in Australasia. The peninsula is an area often overlooked by tourists because it's rather out of the way although it's fair to say that as it's quite small, a driving tour of most of it can be done in only a few hours.
We had left Kaka Point on 11th March on a sunny morning, quite sad to be leaving such a lovely place so soon. We had tried to extend our stay but unfortunately the unit was booked up for the next few days.
The drive North from the Catlins was as lovely as ever and we arrived in the city centre around noon. We spent three hours seeing as many of the " must sees" as possible ( there really are very few ) including an hour or so in the definite must see Museum of Settlers which was very interesting. By 2.30 we were more than a little peckish and grabbed a quick Chinese lunch which was our first Chinese meal in New Zealand – pretty good it was too.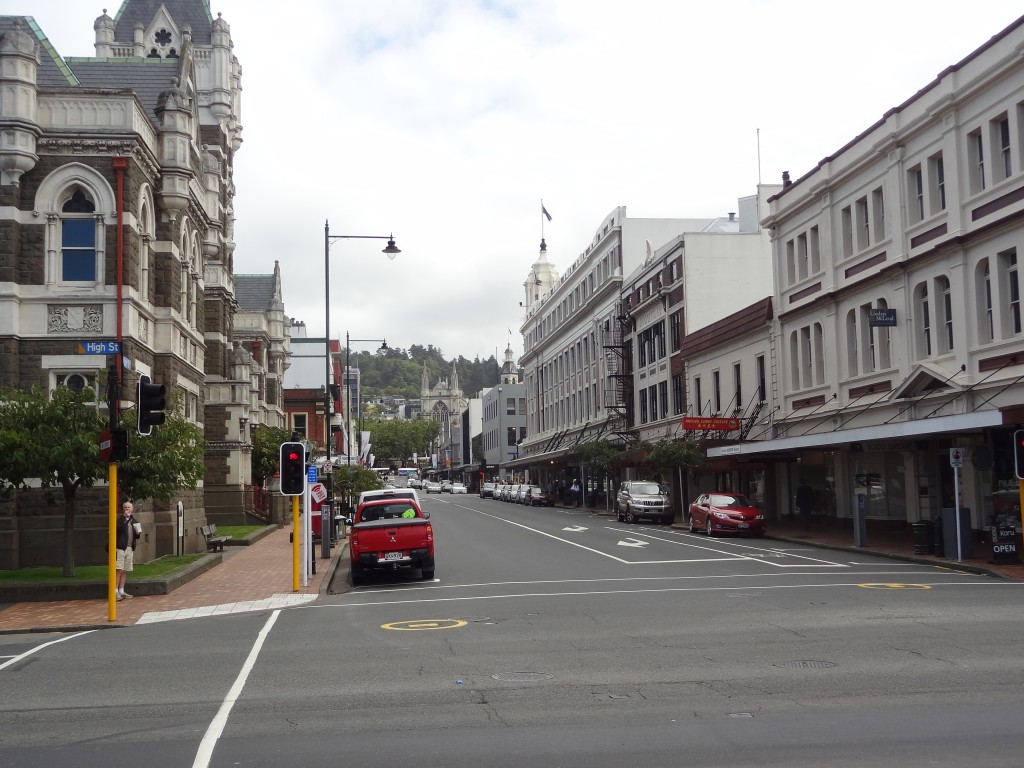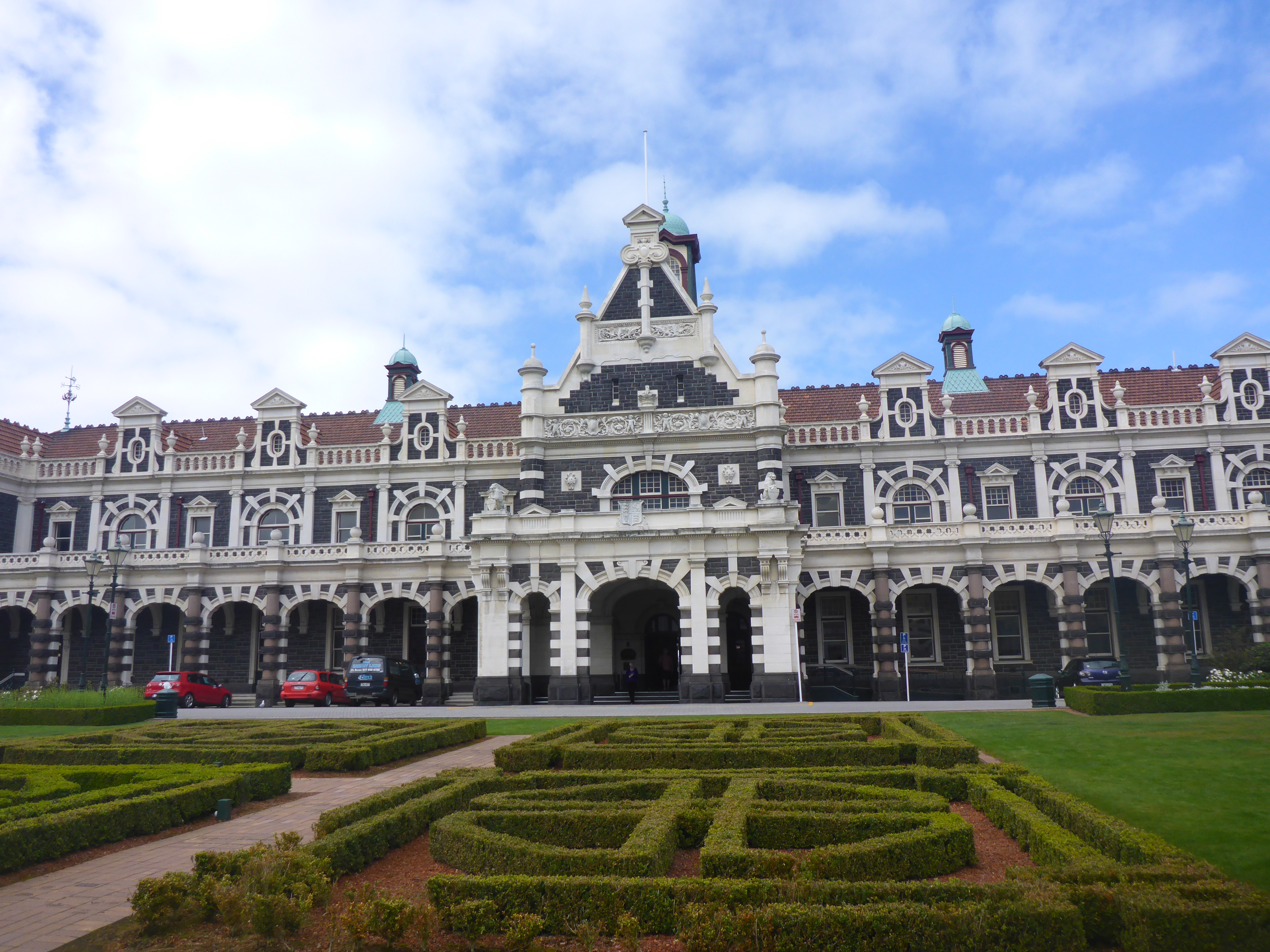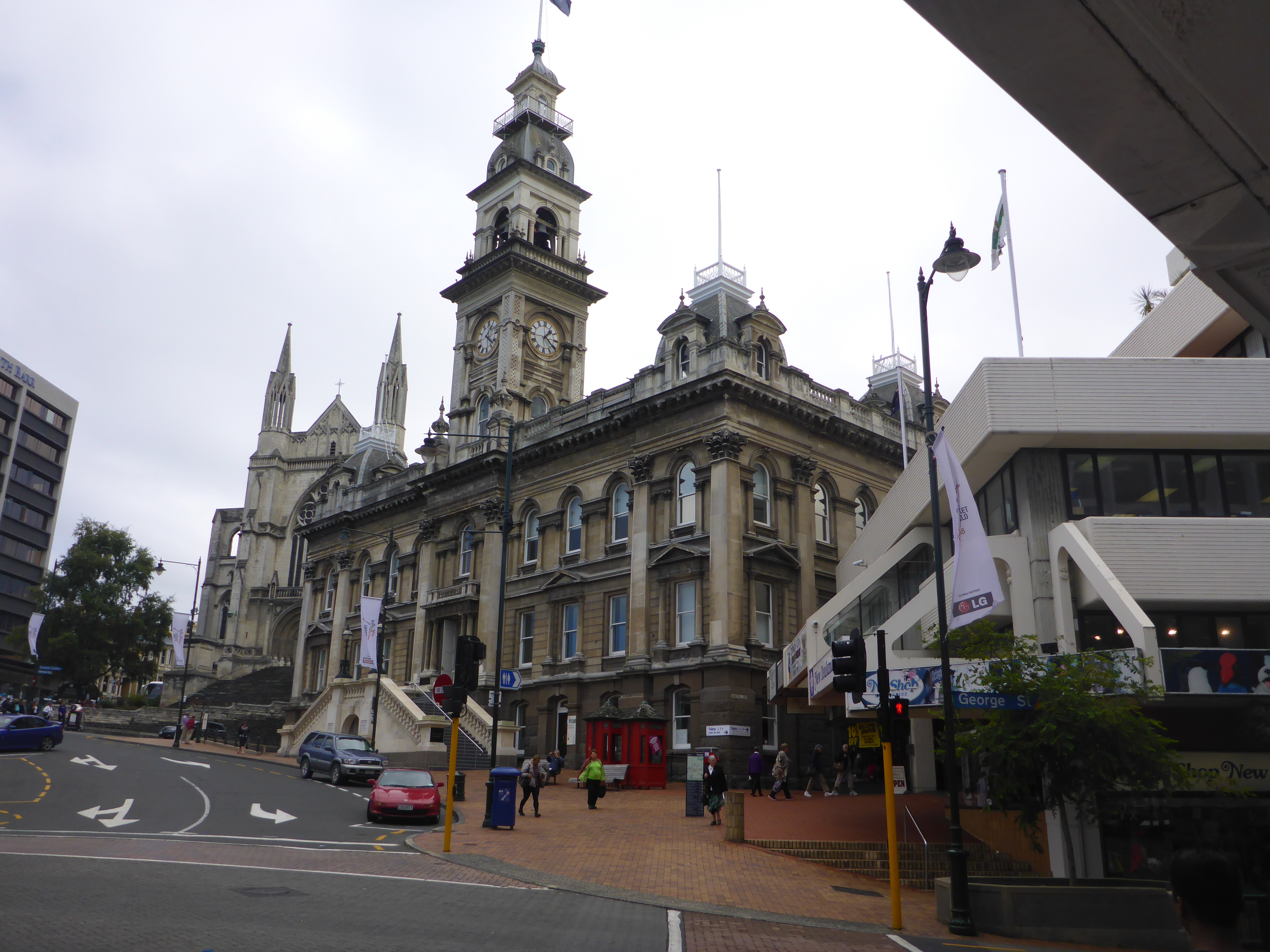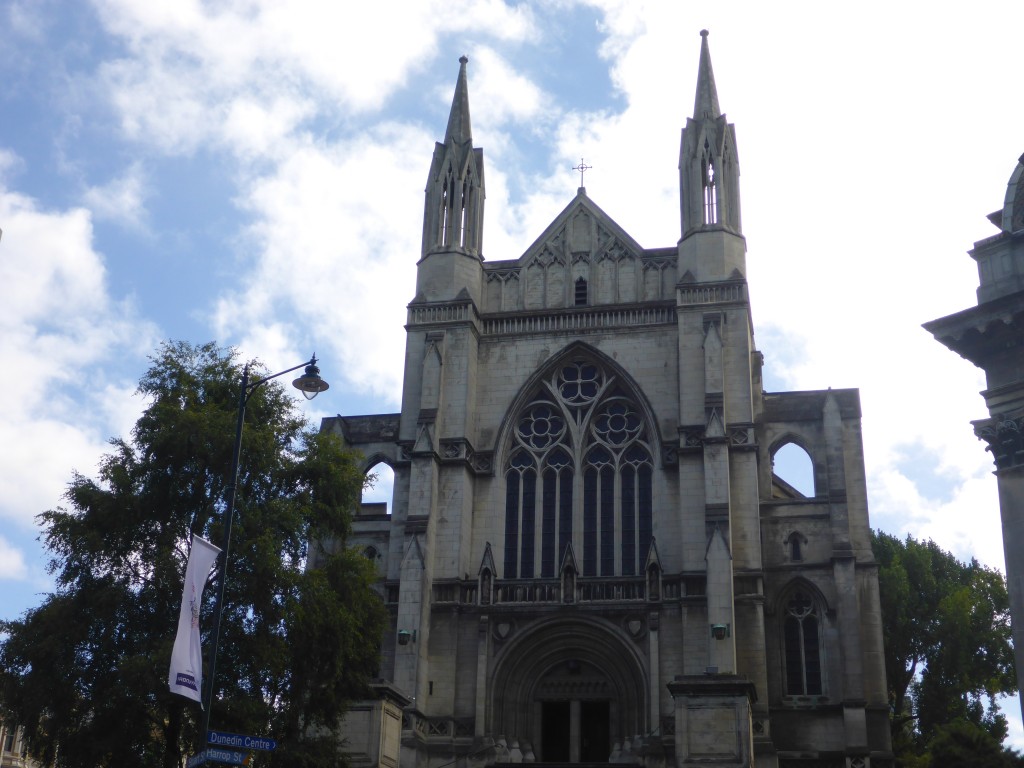 After our late lunch, we decided we should book into our accommodation before driving to the peninsula. We had originally booked 2 nights in a Motel near the city centre but had re-thought this, cancelled the booking and booked a suburban house instead. I figured the house would be nicer accommodation (it was a Victorian villa) and handier for the Peninsula and for a quick getaway from the city when we left on the next leg of the journey.
This change of plan turned out to be a poor decision by me as the "substantial and well fitted holiday home" described in the marketing blurb ob-line turned out to be a backpackers kip miles north of the city. I had totally mis-read the map !
We got to the house about 4.30pm and what a find it was – a beautiful timber building painted pastel blue, albeit in need of repainting, with verandas and balconies and a very pretty english garden complete with sleepout. The owner had left the keys under the mat as promised and so we showed ourselves around. She, the owner, had mentioned in an email that the house had just been sold and we could see why someone would want to buy the place – but we could also see why someone would want to sell it! The place could be absolutely stunning and must have been in years gone by but now it needed a total renovation with probably dodgy wiring, ancient and backpacker battered furniture, a not terribly clean kitchen, suspect bed linen and an absence of the advertised wifi, it was definitely not for us!
I phoned the owner but with no reply despite a few attempts. After 20 minutes or so of waiting I sent a text explaining why we wouldn't be staying in the house and eventually a couple of hours later I received a reply which suggested the owner wasn't too surprised at our decision!
The only saving grace in this episode was that the owner had asked me to pay by cash on the day and so we hadn't lost out in cash terms. However, we had lost a few hours and by now it had turned 5pm and we had nowhere to sleep! A quick surf of the net told us there was little accommodation available in town that night and nothing which would give us the two consecutive nights we needed.
We ended up booking the very same motel we had first cancelled – but only for one night.Our decision was to take the one night only and do a quick tour of the peninsula in the morning and then set off for Mt Cook, the next highlight of our journey. This left us with a night to fill and so we reviewed our journey plan and decided to take a more scenic and circuitous route via Central Otago rather than the quicker more direct route via Omarou as per our original plan.
After a long and messy drive back through Duned city centre we eventually landed at the Beach Lodge Motel. Not the prettiest motel we had seen but it was clean and everything worked and it was very handy for the Peninsula. We spent the evening in the motel dining on cheese and wine and caught up with some paperwork and blogging.
An early start ( for us) the next day saw us onto the Otago Peninsula very quickly. The scenery is truly magnificent. Its a very hilly place and the hills are seriously steep with hairy horseshoe bends one after the other – it does mean that the driver is very much focussed on the road rather than on the scenery but even so it was very enjoyable.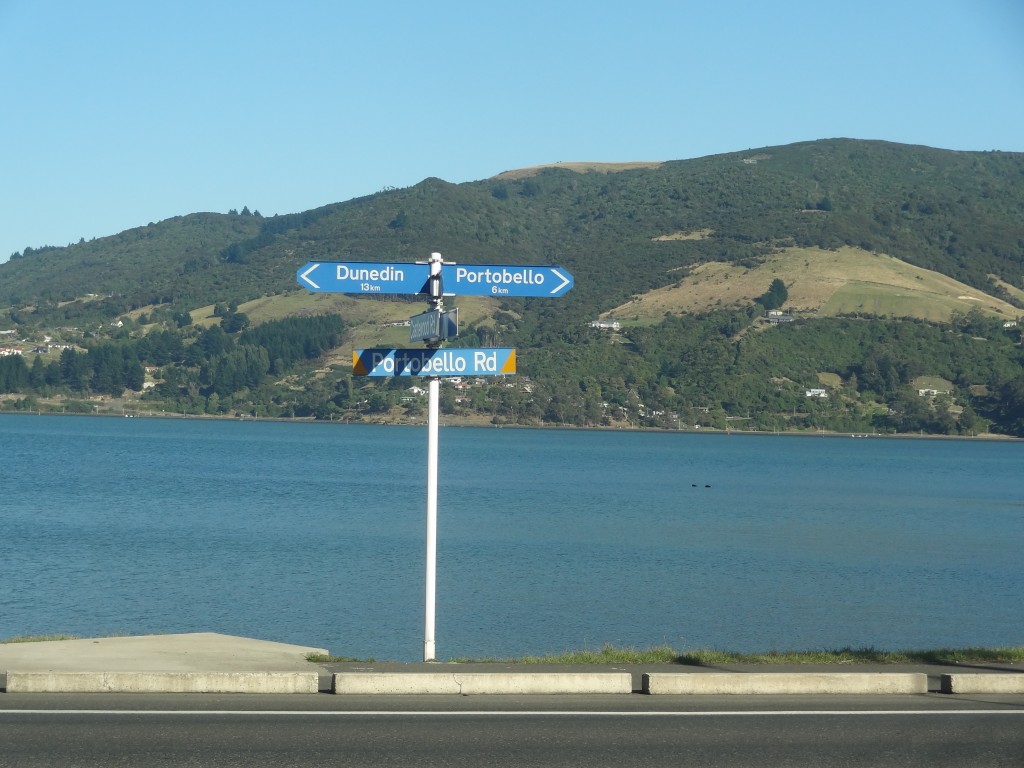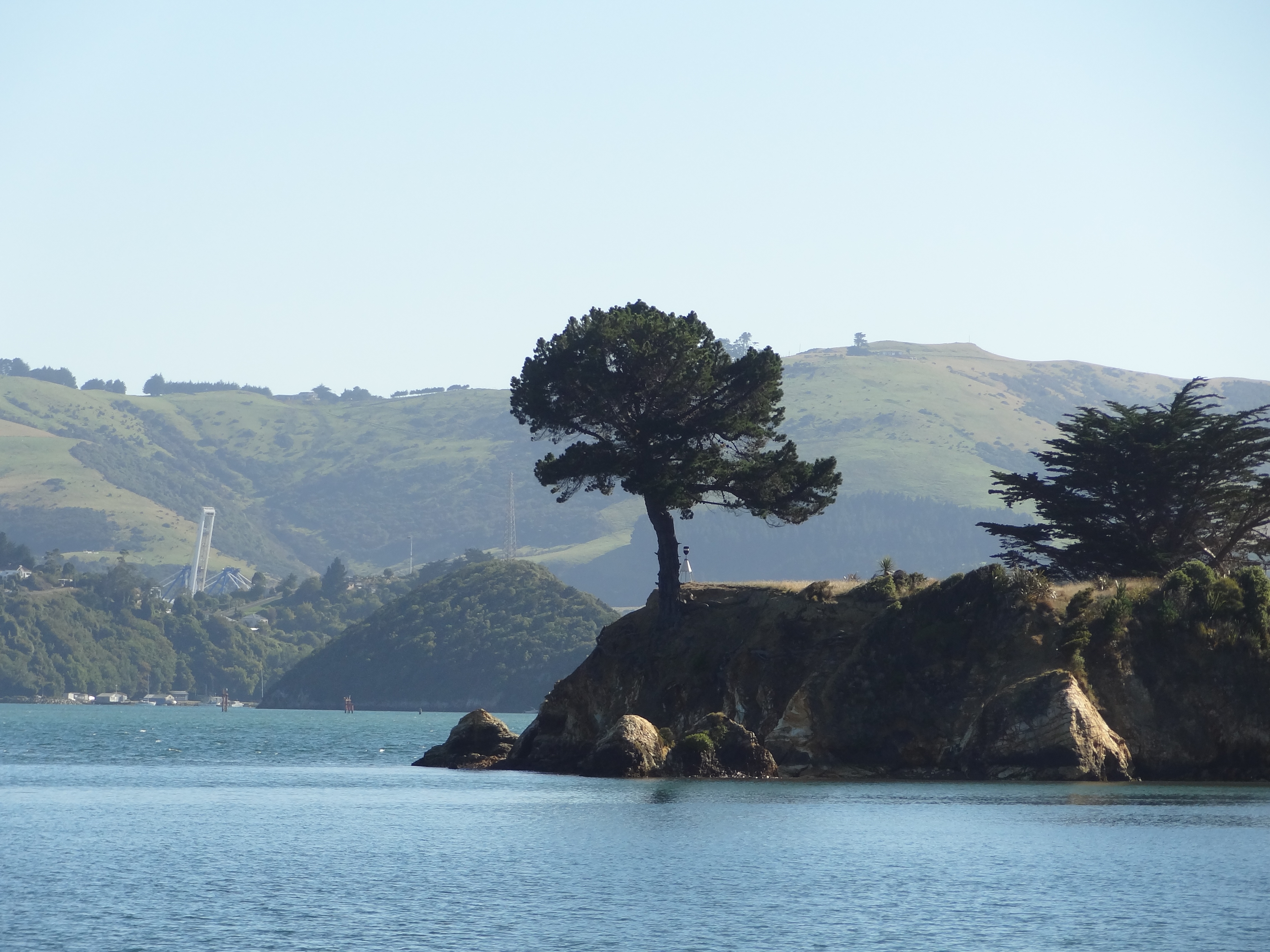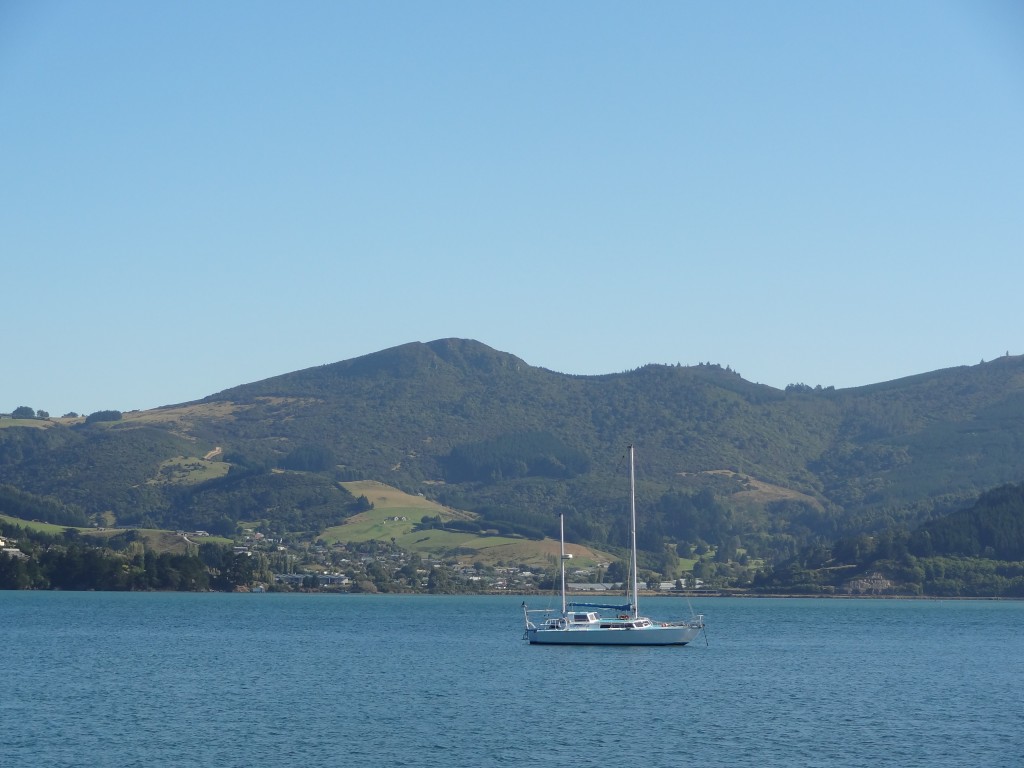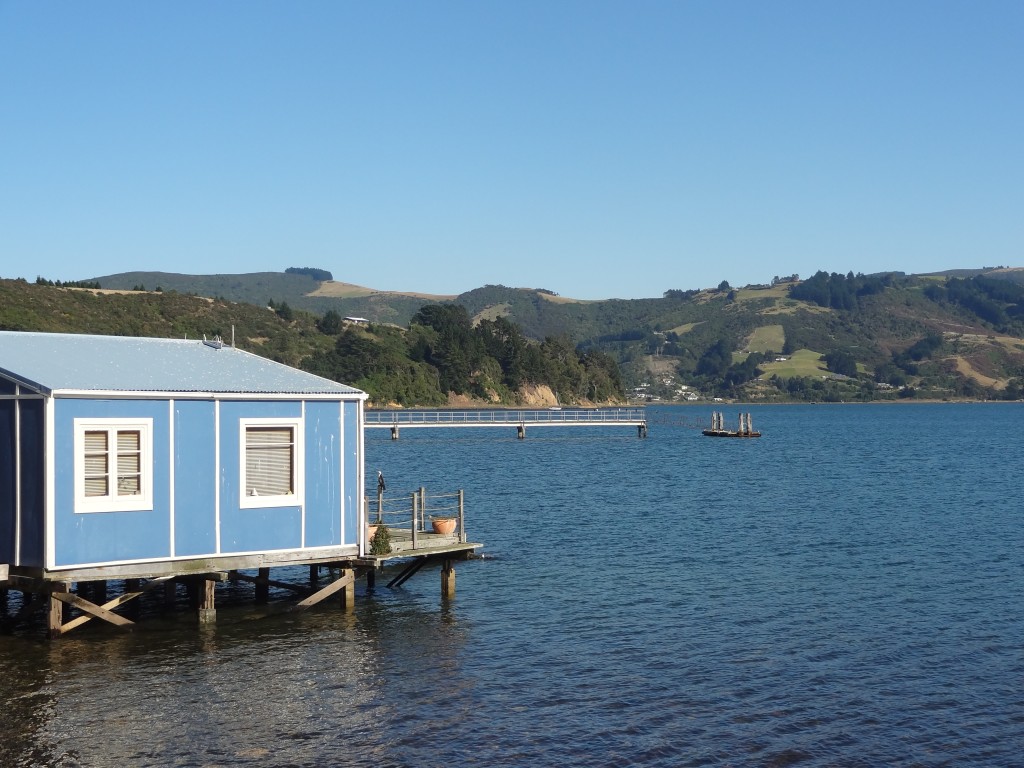 We decided to give Larnach Castle and the Albatross colony a miss due to lack of time but we saw enough of the place to want us to revisit and stay a few nights to do some walking if ever we get chance.
We left Otago Peninsula not long after noon for our journey to Mt Cook.