On Friday 6th March we continued our anti clockwise tour of South Island with a visit to Te Anau. It was a rainy morning and the three hour drive didn't seem as spectacular as we had come to expect although that might have been down to the dismal weather. Happily the rain dried up as we arrived in town to check in at the Aden Motel for a three night stay giving us two full days here.
Te Anau is a small town on the shores of Lake Te Anau which at 65 KM long is the second largest lake in New Zealand after Lake Taupo and the largest lake in South Island. It stands at 210m above sea level and has a maximum depth of over 400m meaning that much of the lake bed is below sea level. These are facts that you will hear from anyone you might meet working in the local tourist industry.
The town is the gateway to the Fiordland National Park and the jumping off point for many visiting the famous Milford Sound and Doubtful Sound. It is also the launch pad for two of New Zealand's multi-day Great Walks, the Milford Track and the Kepler Track. Other activities available here include kayaking, cycling, jet boat rides, fishing and hunting and seaplane/helicopter scenic flights. Fiordland National Park is over 1.2million hectares of truly spectacular wilderness country.
The town centre shopping and entertainment area is pretty much contained within a single street a couple of hundred meters long. There's much to distinguish it much from other towns we passed through. That said, there's an impressive giant sculpture of a Takahe bird standing in a prominent position near to the Miles Better Pies Shop – No. 3 on Tripadvisor's list of  Te Anau eateries behind a caravan kitted out to sell crepes and an Indian takeaway operating inside a petrol station!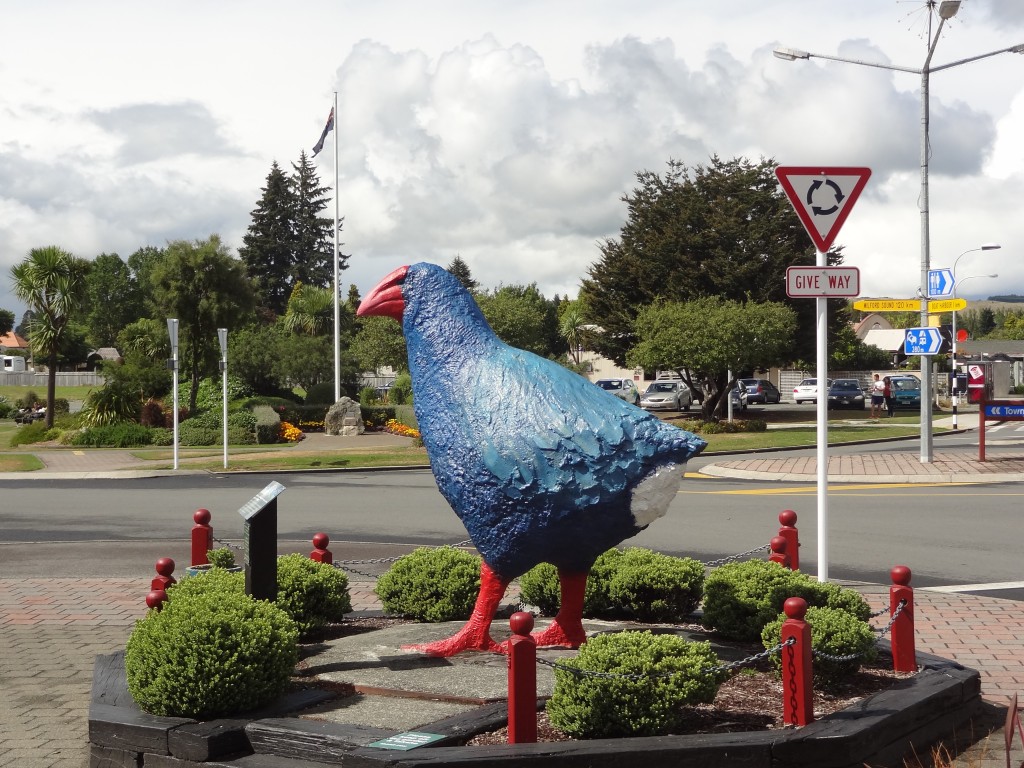 The Takahe is possibly Te Anau's main claim to fame given the area is home to this much endangered indigenous flightless bird which is very much localized to Te Anau and the nearby mountains – its numbers are believed to be only in the region of 200 or so.
Our reason to visit the area was to take a trip to Milford Sound which we had already arranged from Queenstown. We spent our first day walking in Te Anau area, completing a couple of easy tramps including one to the Control Gates which controls the water flow from Te Anau Lake to Lake Manapouri and also marks the starting point for the Kepler Track.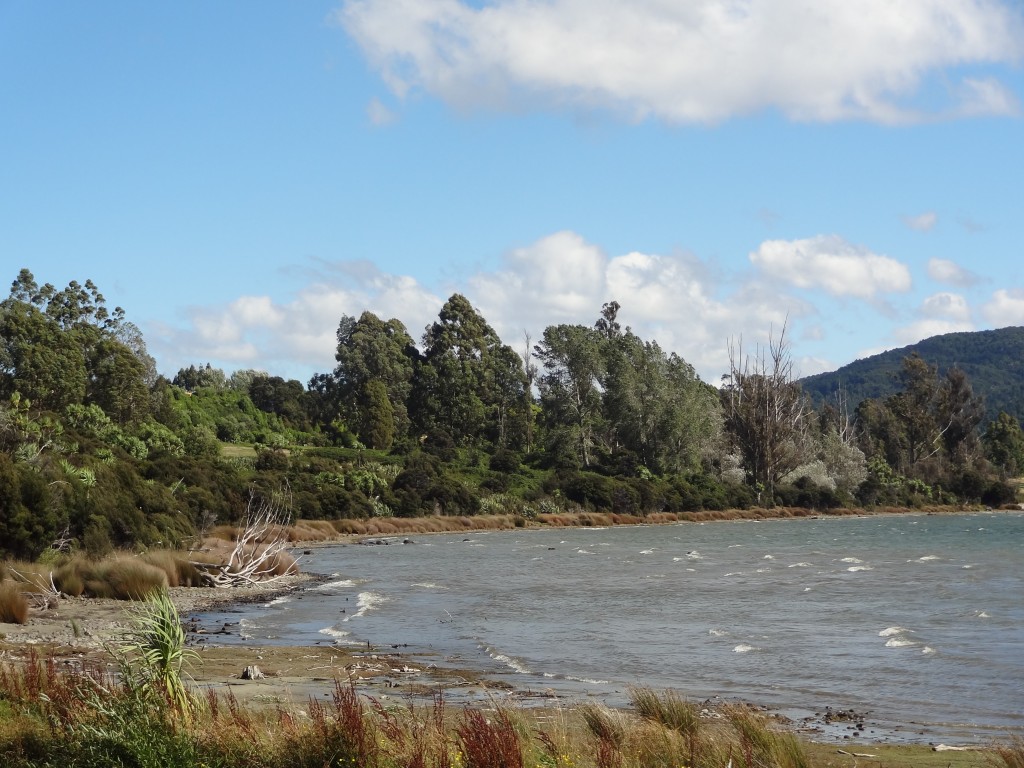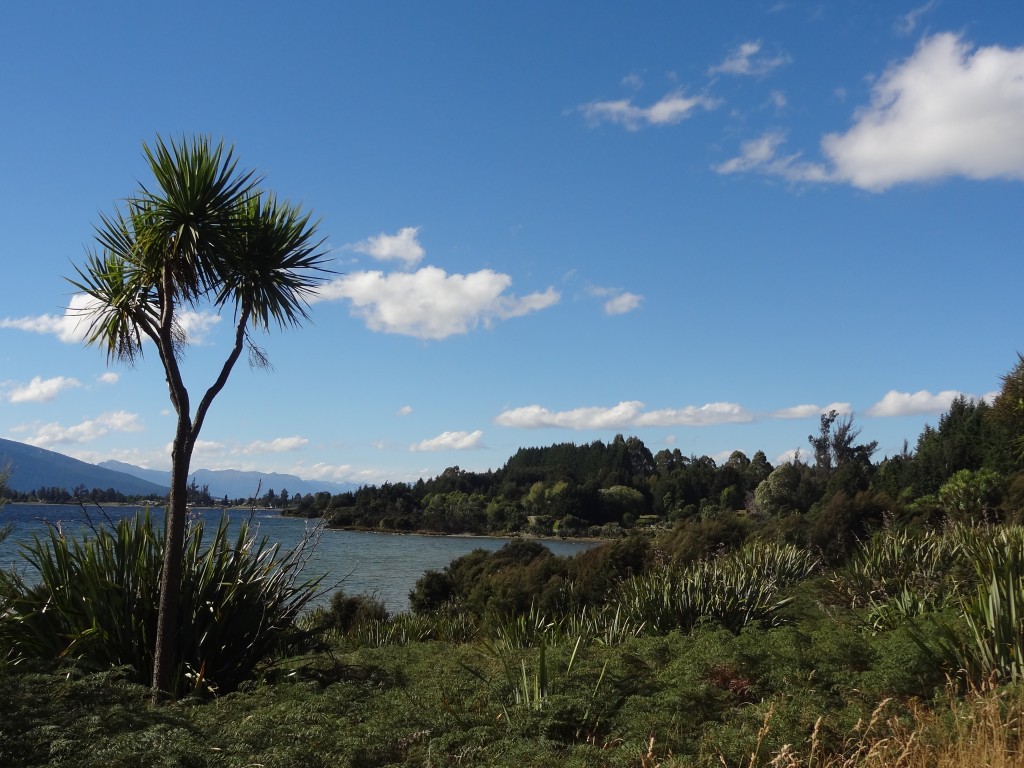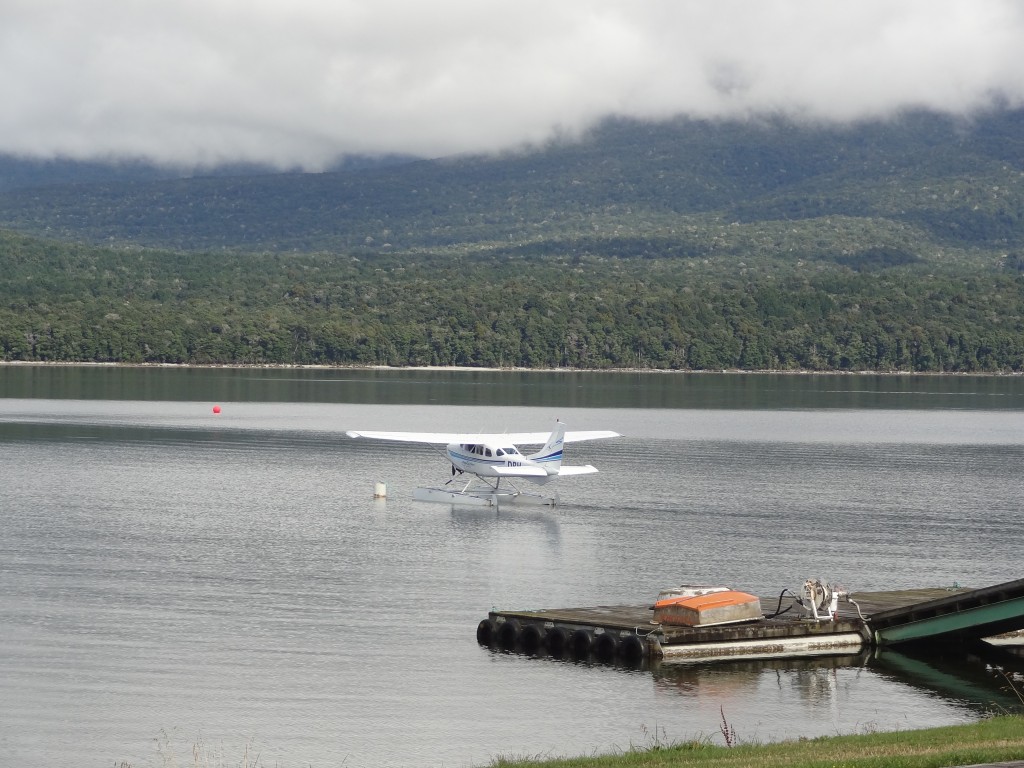 Our trip to Milford Sound on 8th March started soon after 8am when we were picked up by
Ray of Fiordland Tours. We were part of a group of 12 and we had chosen this particular tour because of the small group number and the fact that they visit a number of picturesque and historic places of interest en route which other operators don't.
Scenic Stops on the way to and from Milford Sound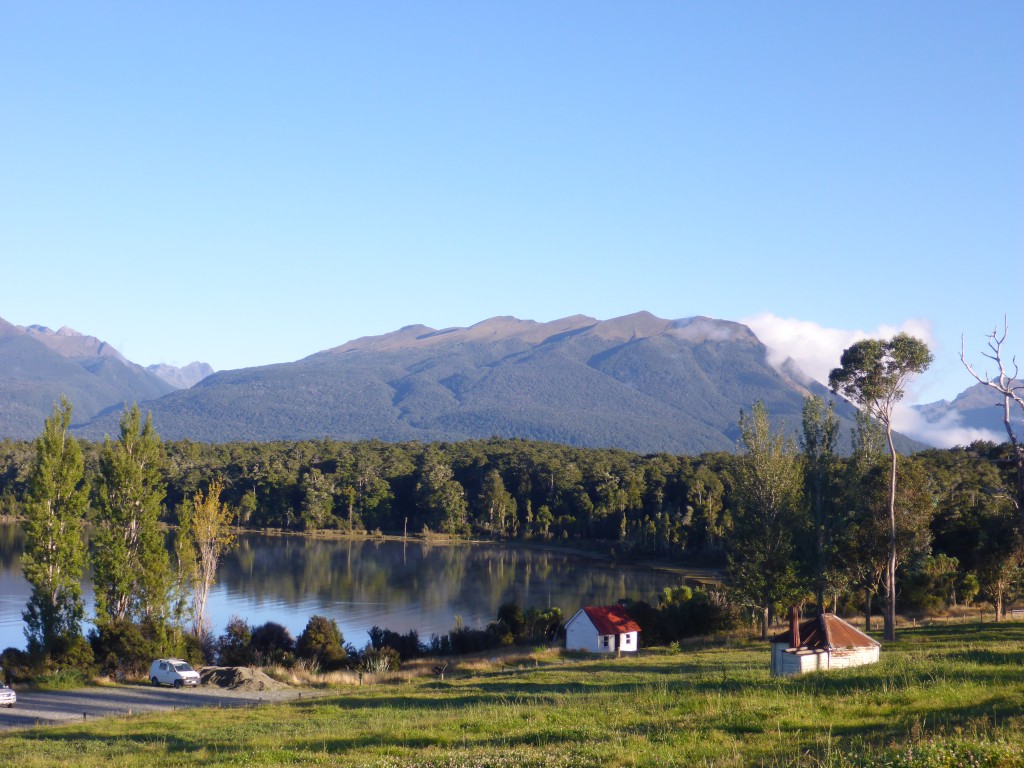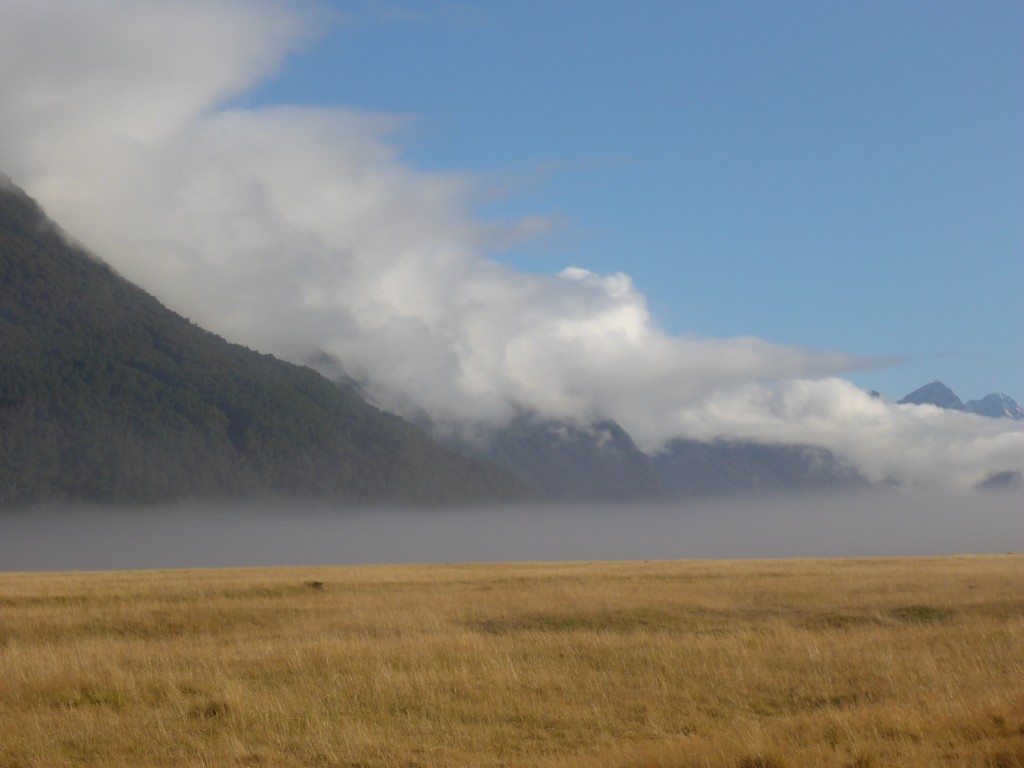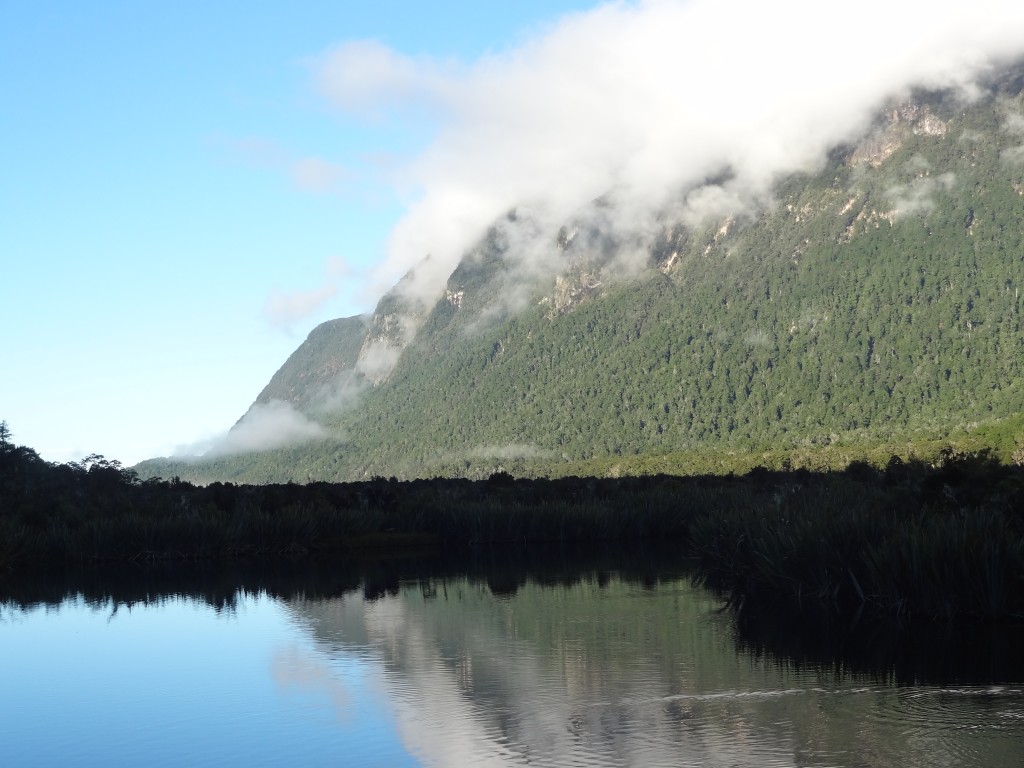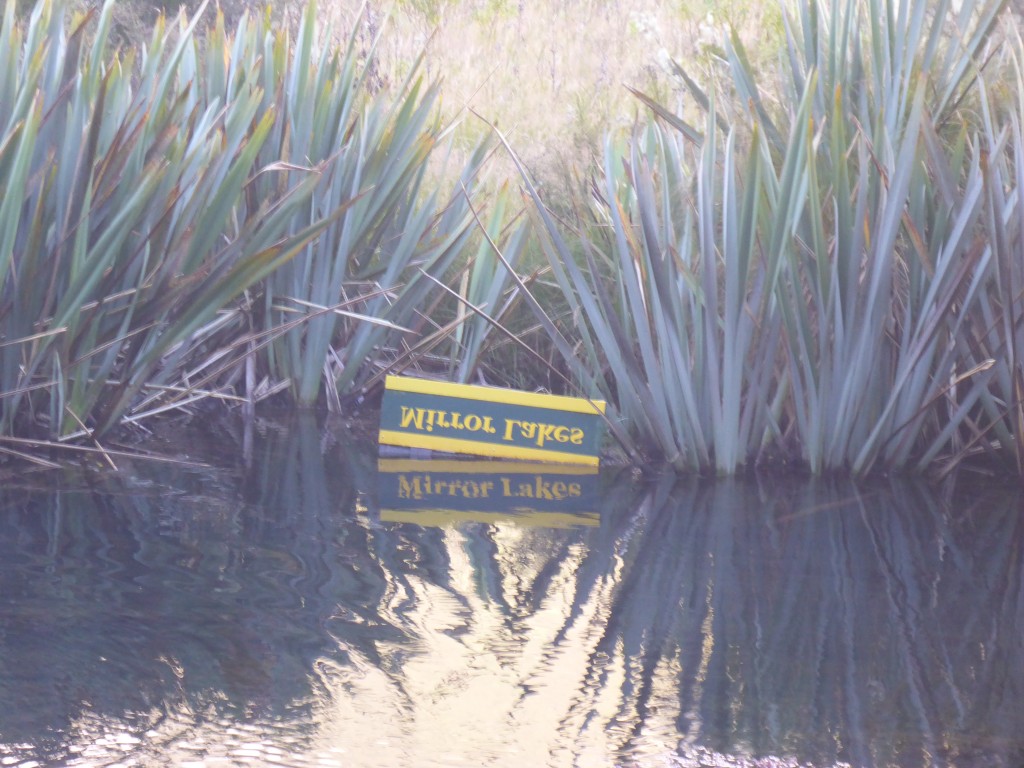 Gunns Camp
A quirky collection of buildings that began life as a Public Works Department in 1938, situated down a remote rough track in the Hollyford Valley. Construction workers families lived here at the time the road to Milford Sound was being built. WW2 interrupted the works and the camp was abandoned.
The site has a long history going back to a Maori settlement in 1650 followed by Pioneers searching their fortunes from timber and in the belief that there was gold, iron, copper and zinc to be be mined in the area – and with the promise of improved access roads. In the event, improved access never materialised and the settlement was doomed.
Davy Gunn, quite a character by all accounts, bought the abandoned site in 1952 to develop tourism. The Camp was managed by the Gunn family until 2005 and is now managed by a Museum Charitable Trust. There is a small museum and shop and for those not camping in tents, there are several small cabins with beds but not a lot else! There is no electricity except for a few hours in the evening but there are showers, flushing conveniences, a large communal kitchen and a dining room where we were served tea and scones. There's also a petrol pump but no phone signal! This place is definitely off the beaten track.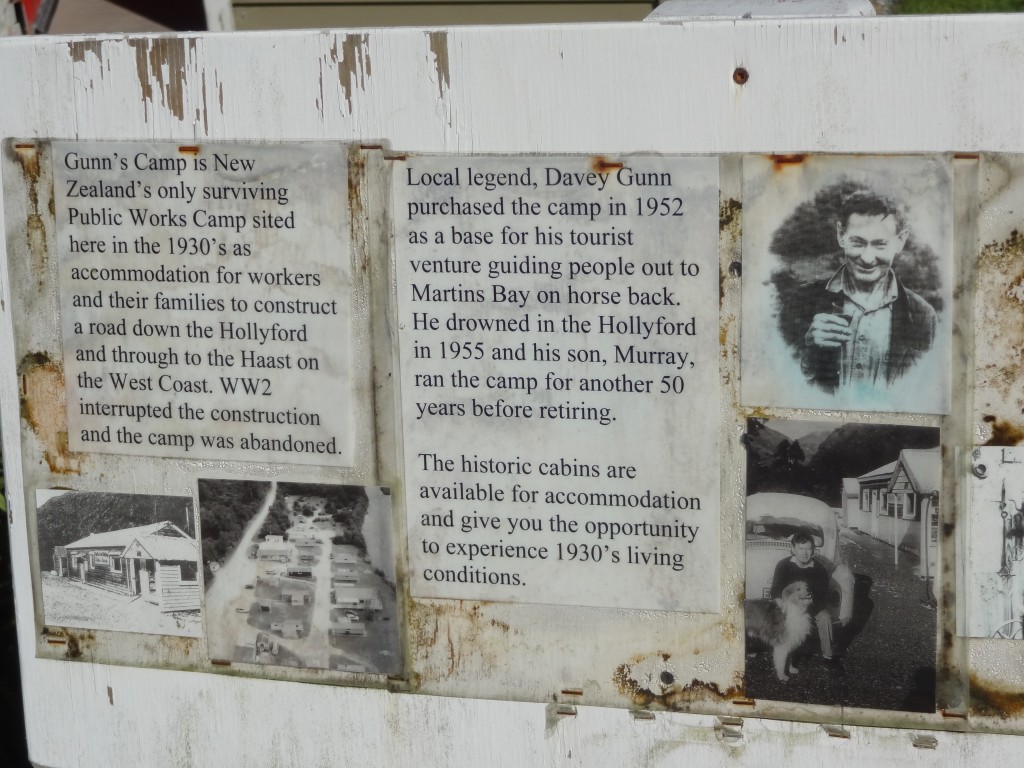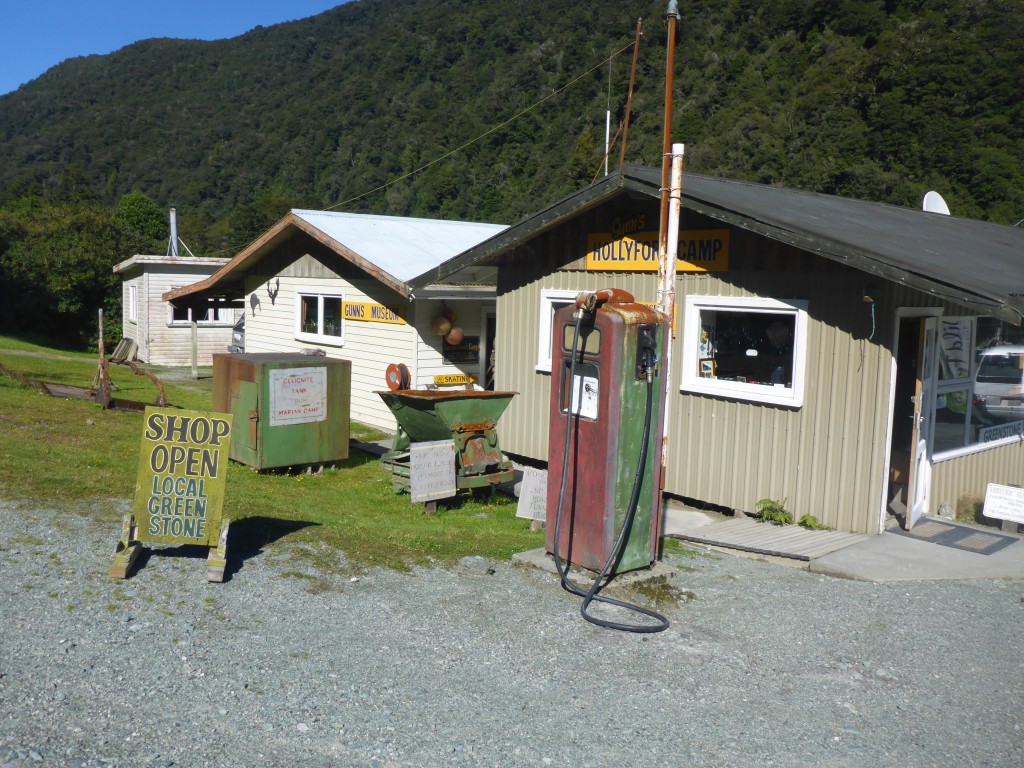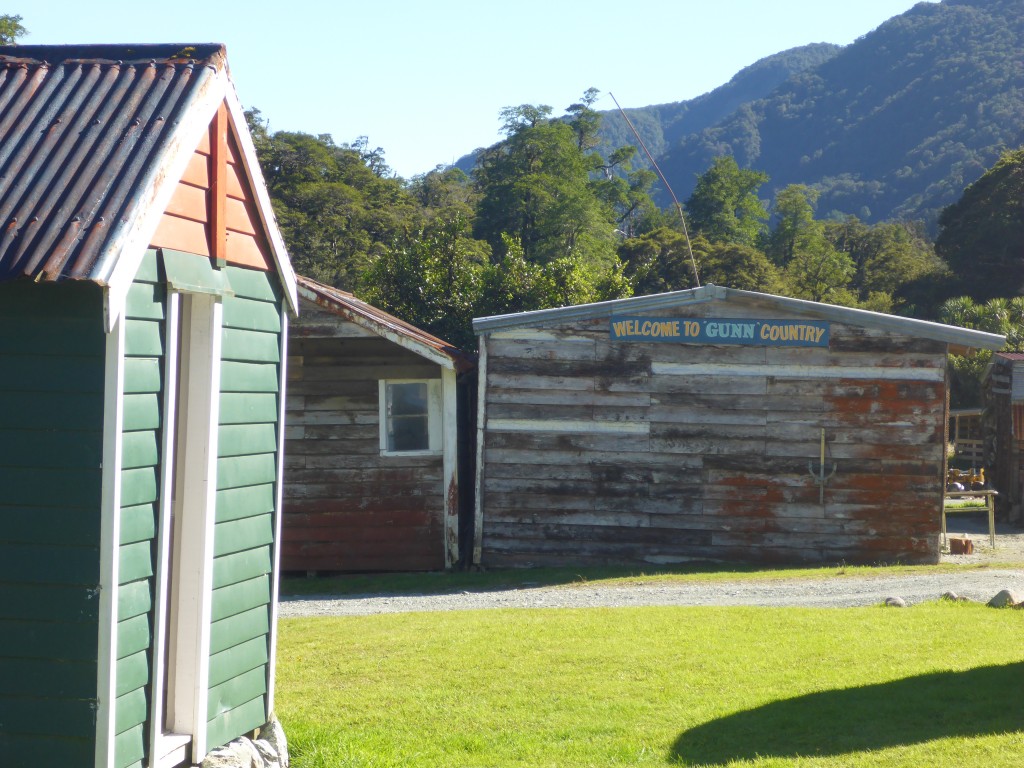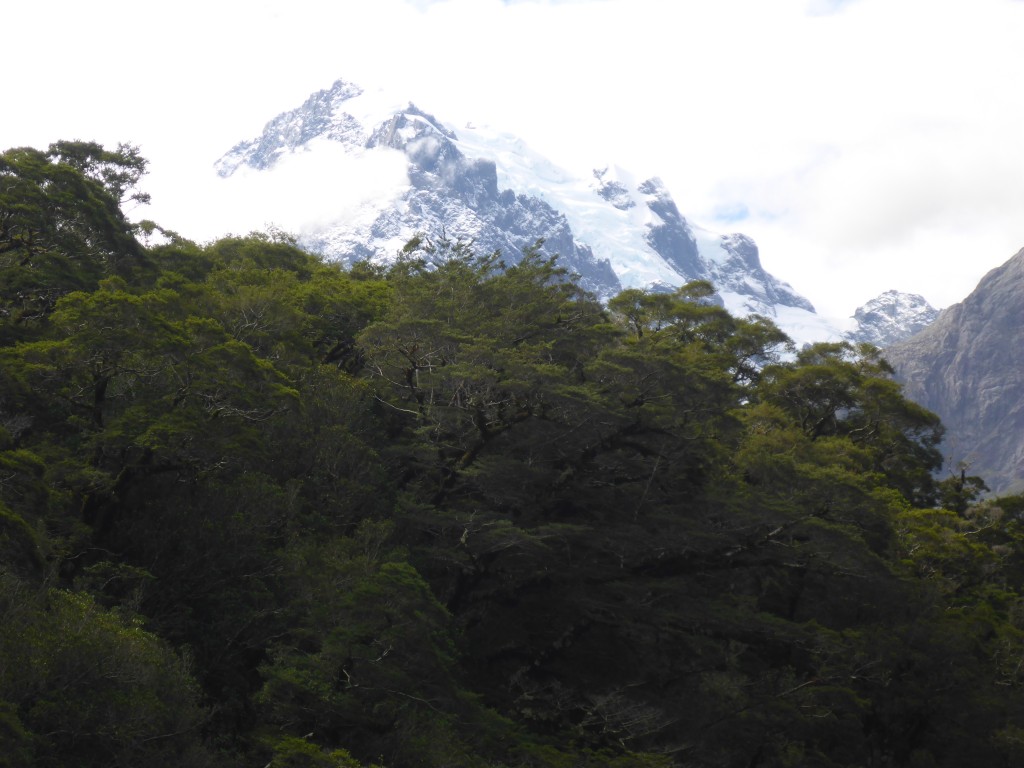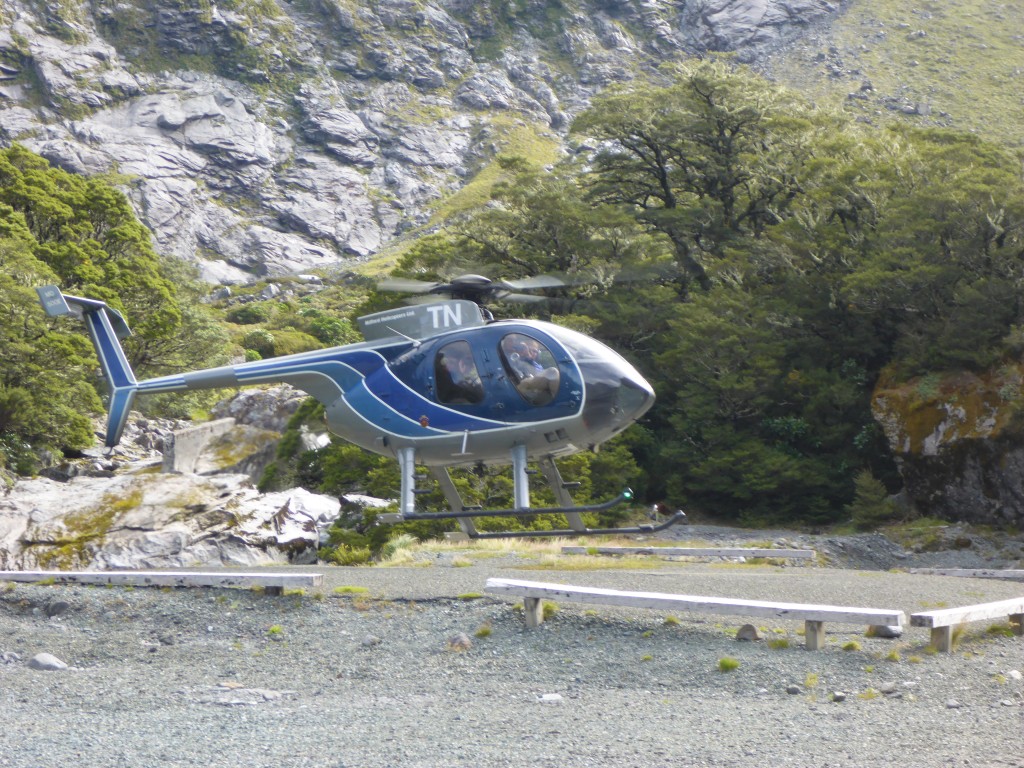 Milford Sound
Milford Sound is actually a Fiord and was mis-named as a Sound. It's the northernmost of 14 fiords making up the coastline of Fiord National Park and it's the only one accessible by road. Milford Sound was twice missed by Captain Cook when he sailed by as it is hidden from view from the open sea. It was John Grono who discovered it in 1823 and named it after Milford Haven, his home town in Wales.
It's approximately 16km from the head of the fiord to the open sea and there are a number of cruise boats that provide trips. Seals, penguins and dolphins are often seen on this trip but sadly we were not blessed with the best of weather for wildlife or photographs and we only got to see seals. In truth, we could consider ourselves lucky that the day kept dry – this region is the wettest inhabited place in New Zealand and one of the wettest in the world with an average annual rainfall of 6,813 mm on 182 days of the year!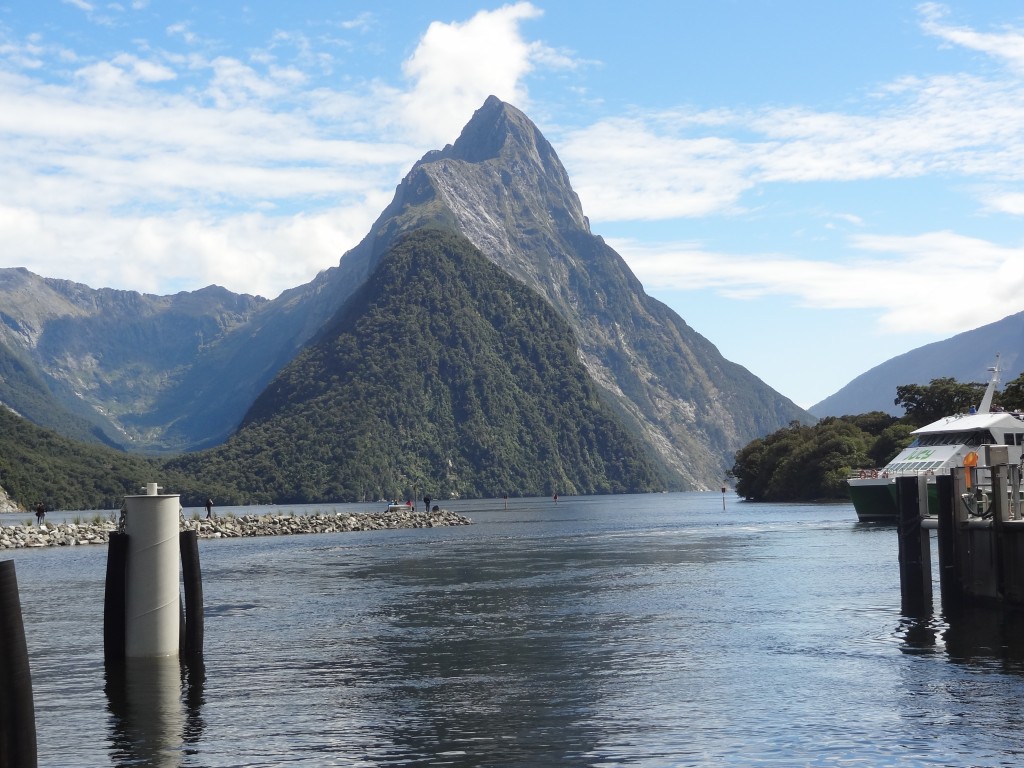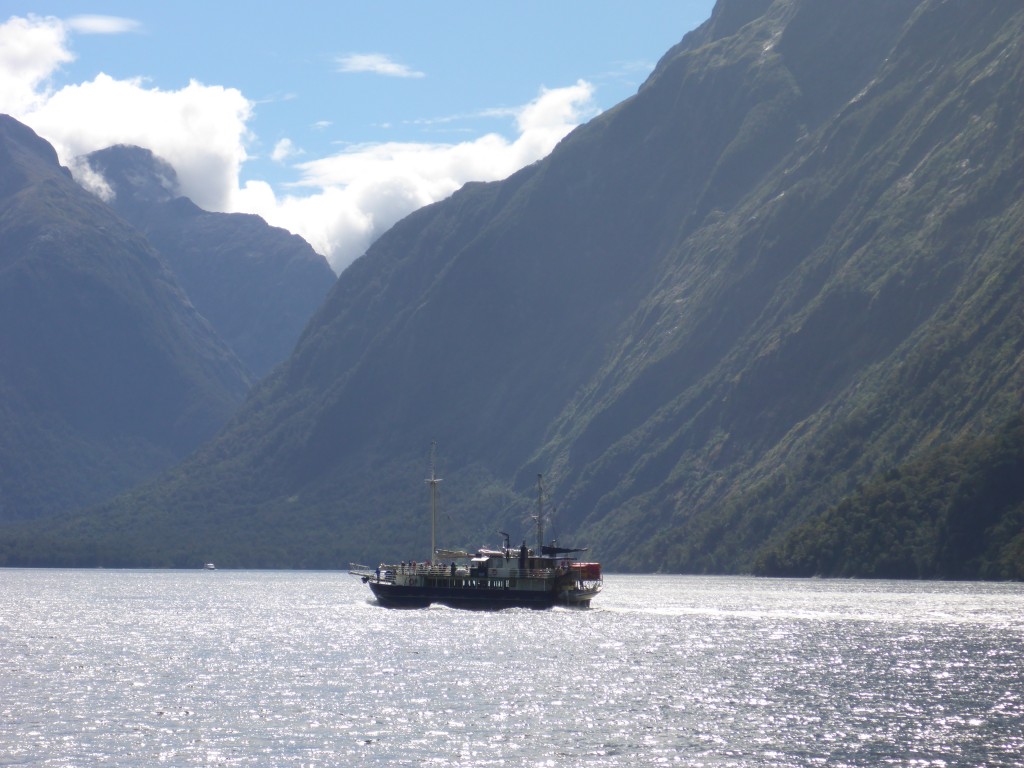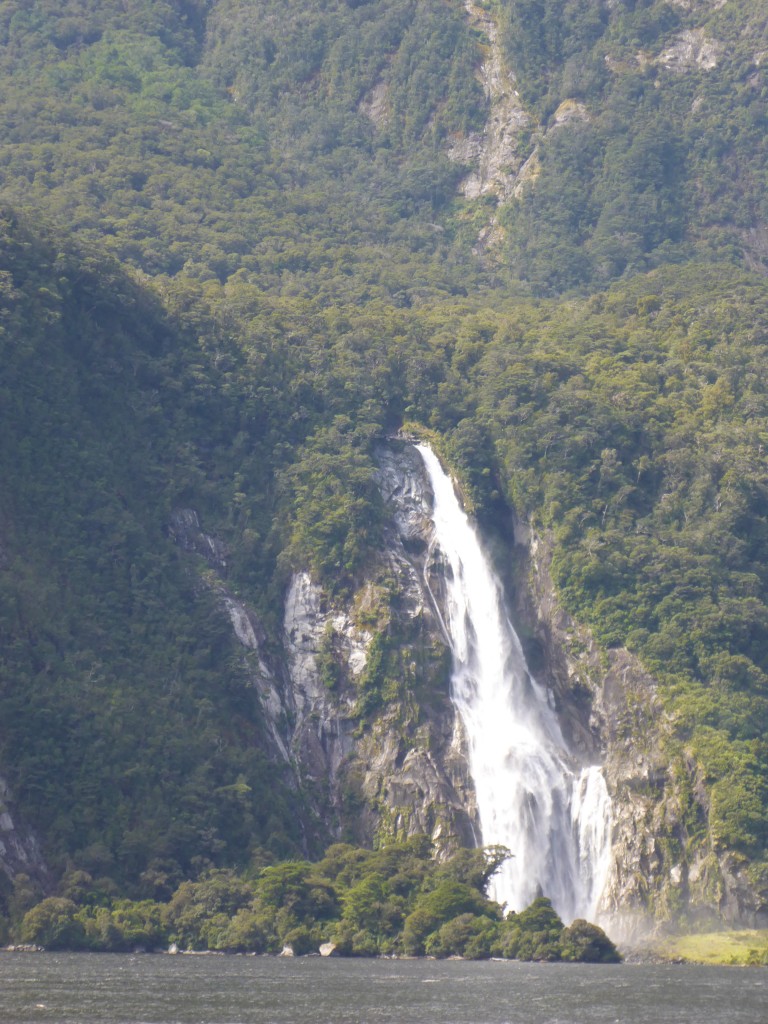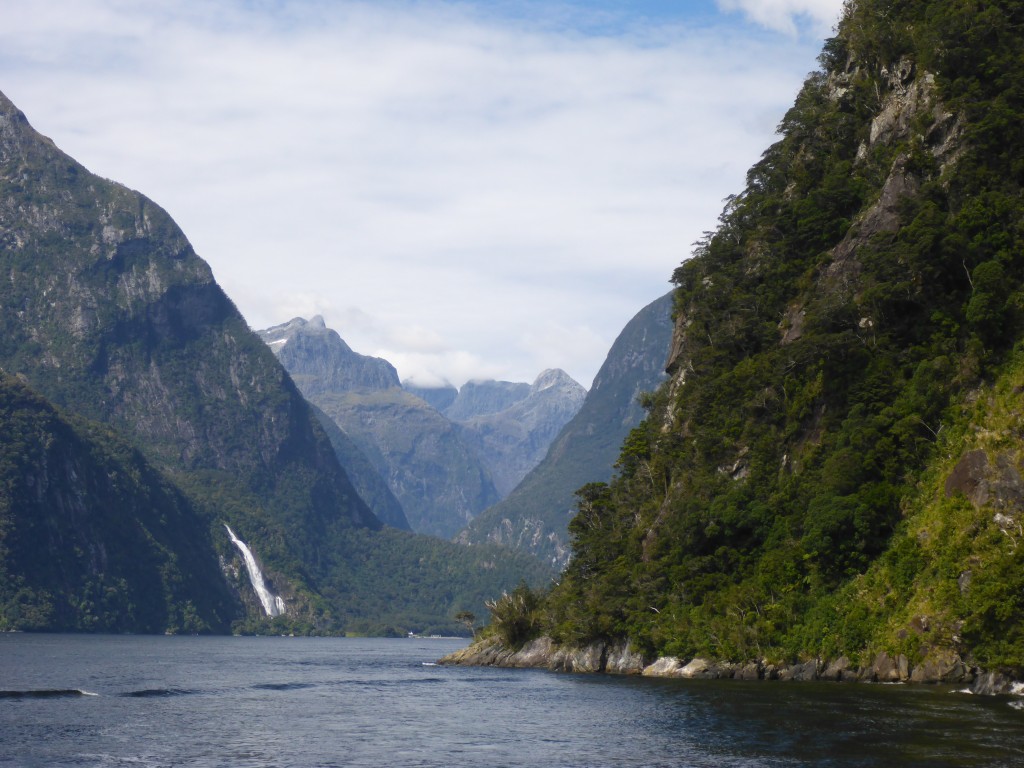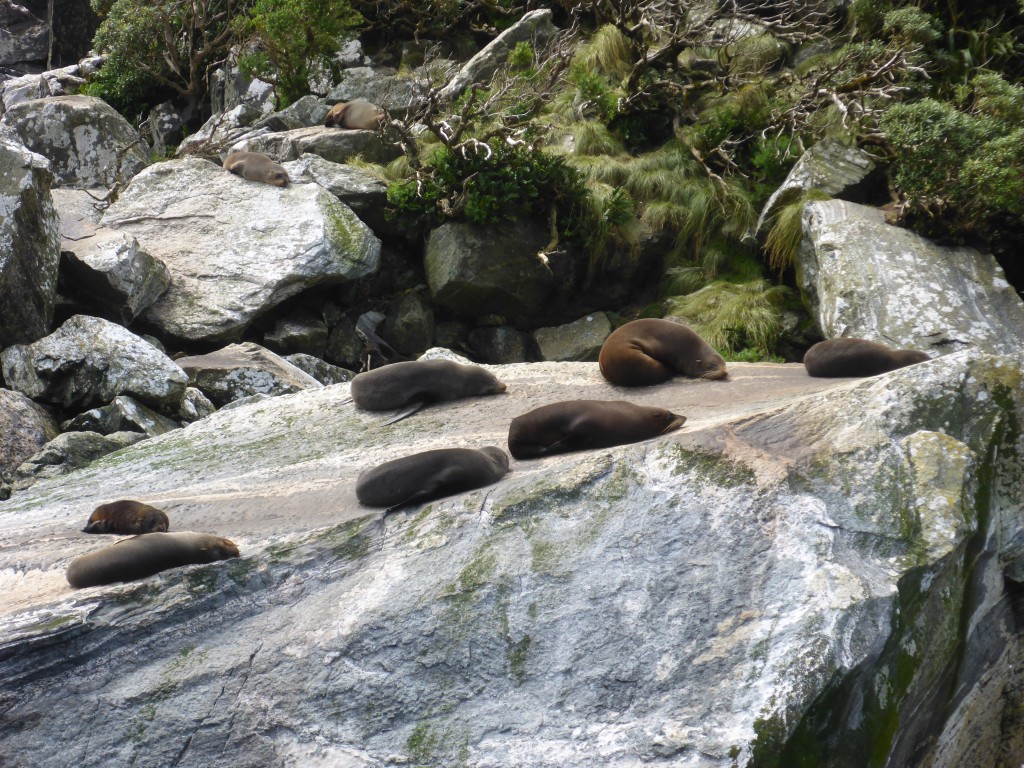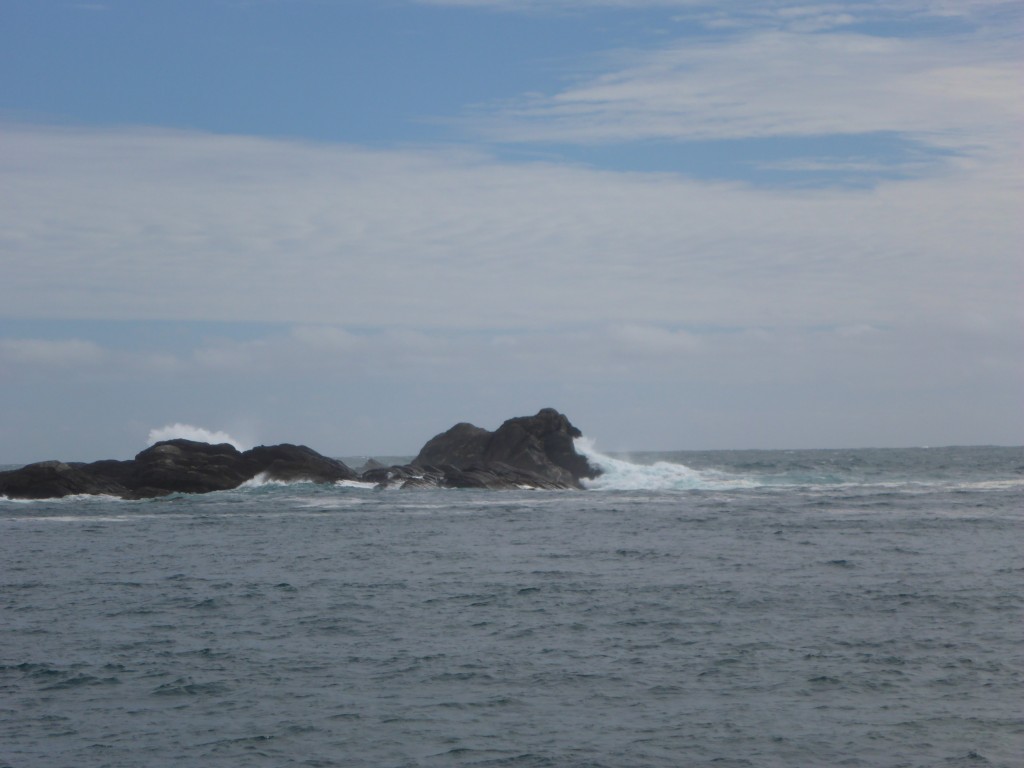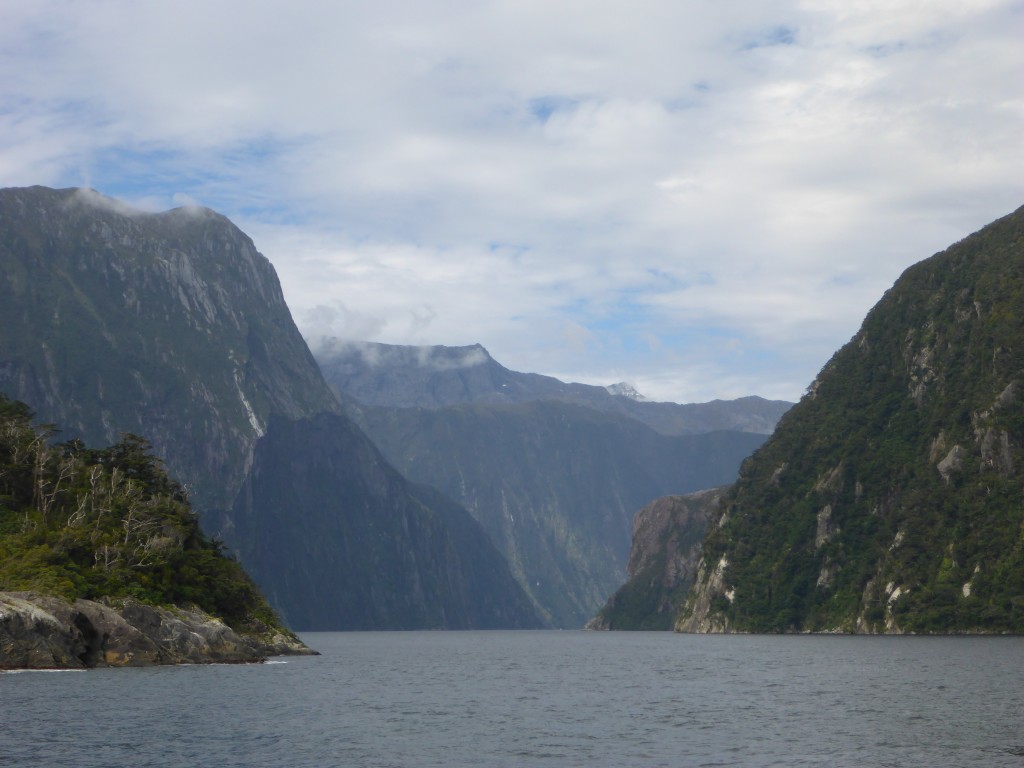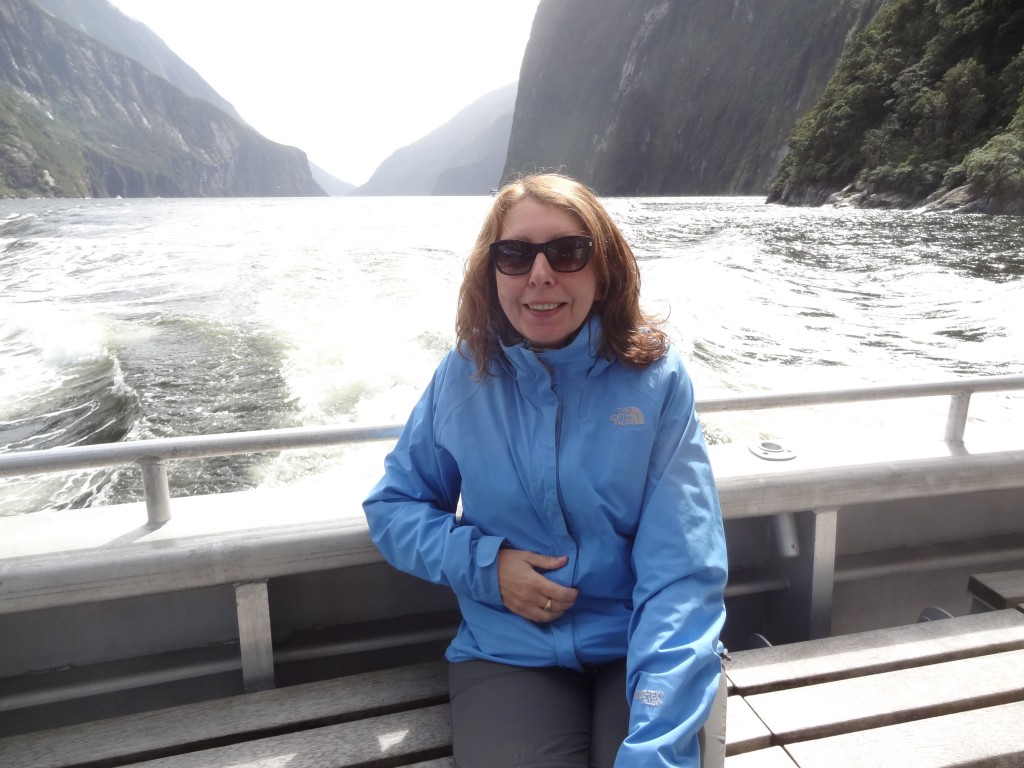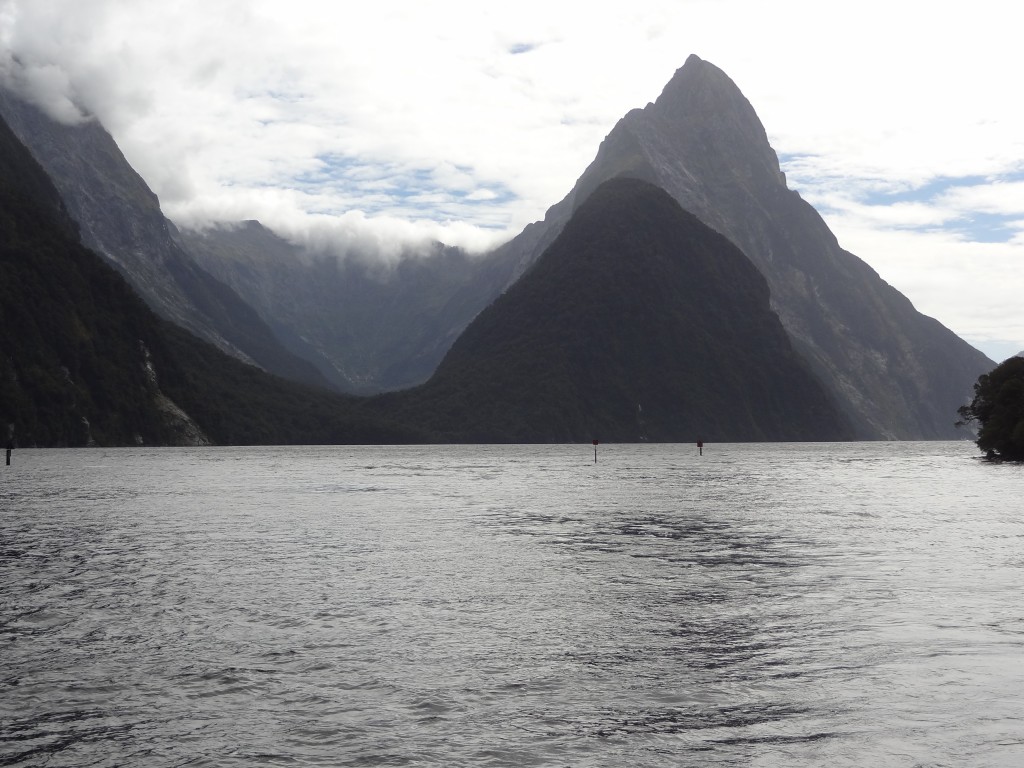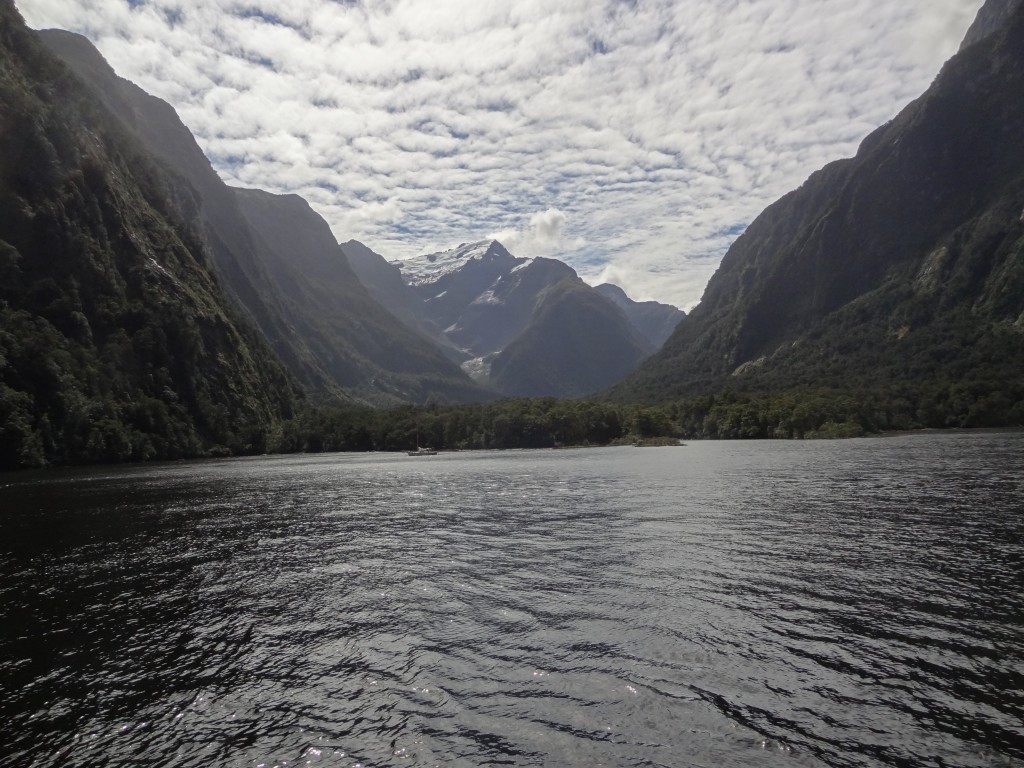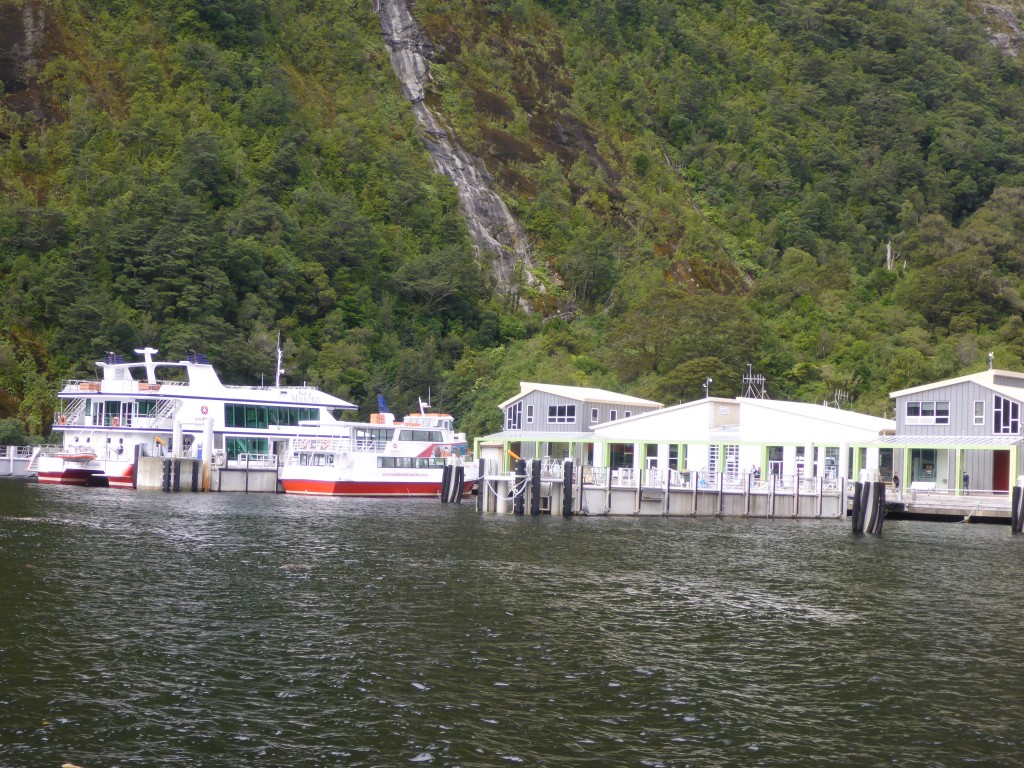 We got back to Te Anau around 6pm. It had been a long day but well worth it. This was an excellent tour with a very entertaining and informative Driver and Guide. Milford Sound is truly awesome but the many picturesque and interesting stops en route to and from the Sound add to it enormously.