On 27th February we left Wanaka for Queenstown, Otago, adreneline capital of New Zealand. The drive from Wanaka was as stunning as ever and we arrived on another glorious day, checked into our accommodation which was a hotel on this occasion (Scenic Suites) as we had found a super deal) and wandered into town.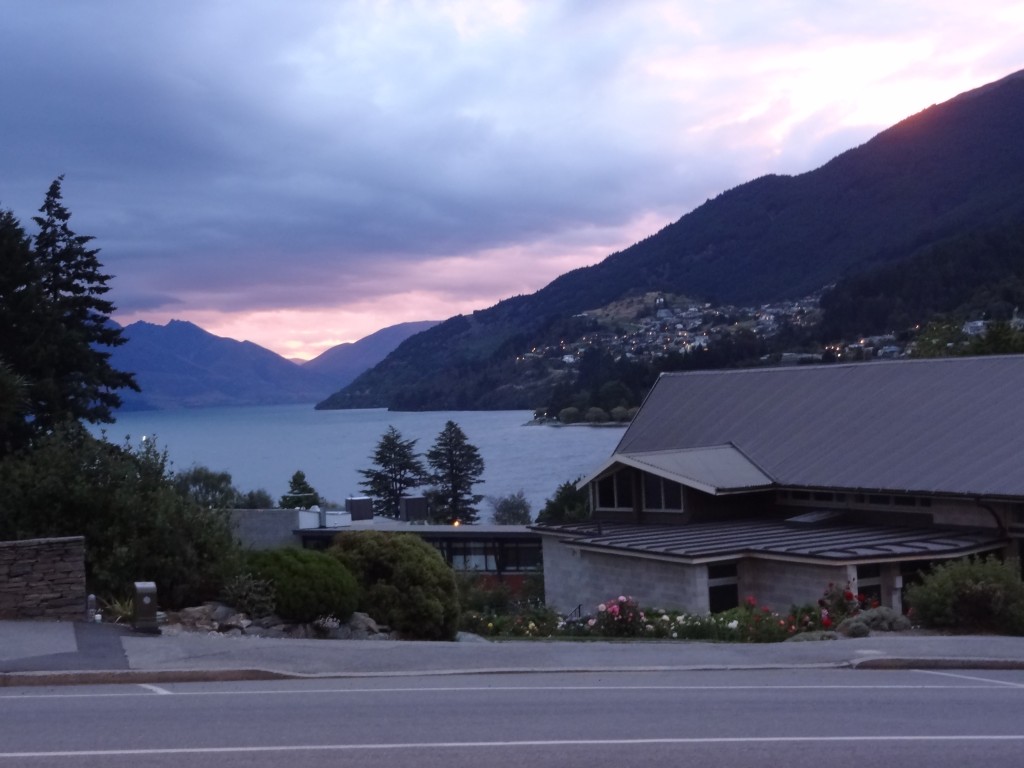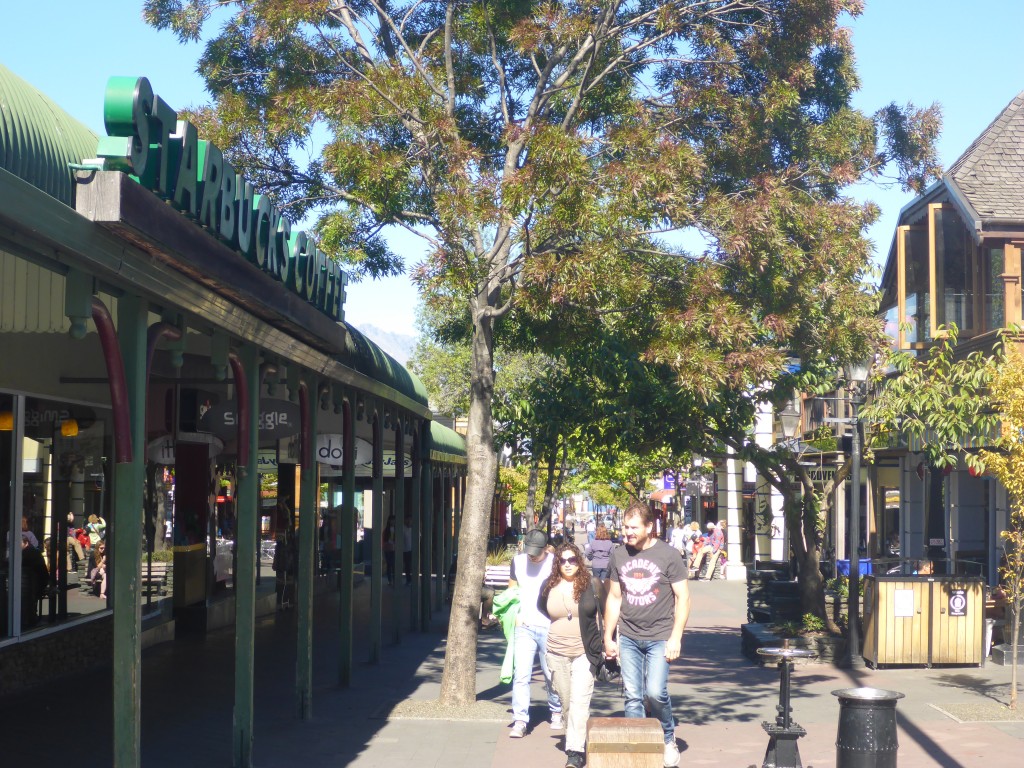 The town stands on the banks of yet another huge lake, Lake Wakatipu, surrounded by the Southern Alps, notably The Remarkables which stand on the opposite side of the lake to the town.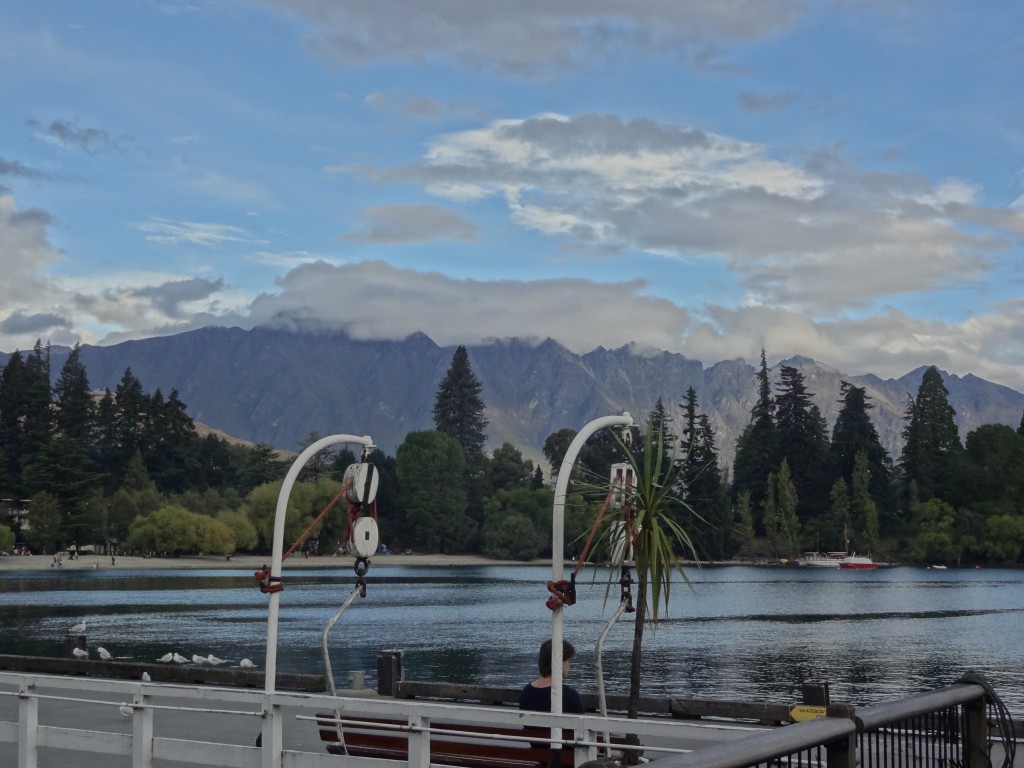 This is another town founded on mining and was originally settled by Europeans and a substantial Chinese population who came to mine gold in the 1860s. Nowadays the Central Business District (CBD) has an entire street and more full of companies selling activities from bunjee jumping, sky diving, para-gliding and white water rafting to fly fishing and multi-day tramping. The spectacular mountain scenery and stunning lake views make for some fantastic walks using hut accommodation overnight. And of course the town's position in the Alps, like Wanaka, make it another town that enjoys a winter season with skiing and other winter sports.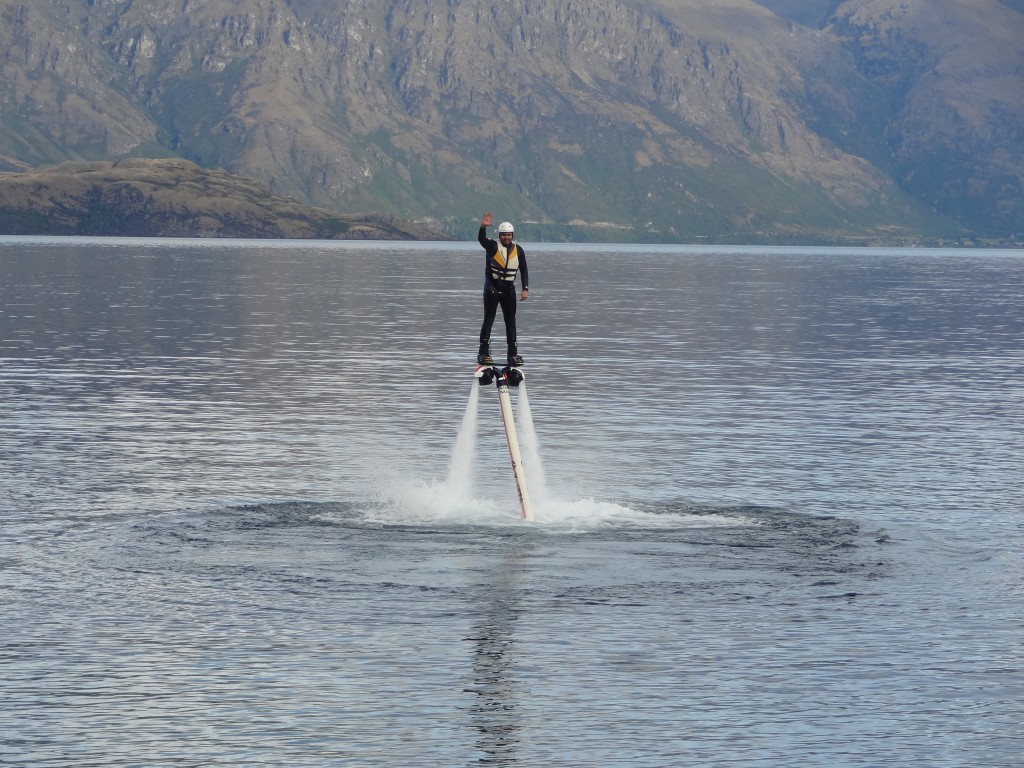 Backpacker hostels/hotels, pubs and eateries abound here and its clear from the moment you arrive that this is a party town. The place was already buzzing when we arrived mid afternoon with many bars already full of locals and tourists of all ages but mainly folk in their twenties and thirties. Many of the bars and restaurants have tables on the streets which makes for a great atmosphere throughout the day and most streets lead down to the waterfront where there is always something going on with all manner of boats sailing back and forth in and out of the harbour, street entertainers and live music. And of course the audience is very multi national with an extraordinary number of Japanese, Chinese and other Asian nationalities.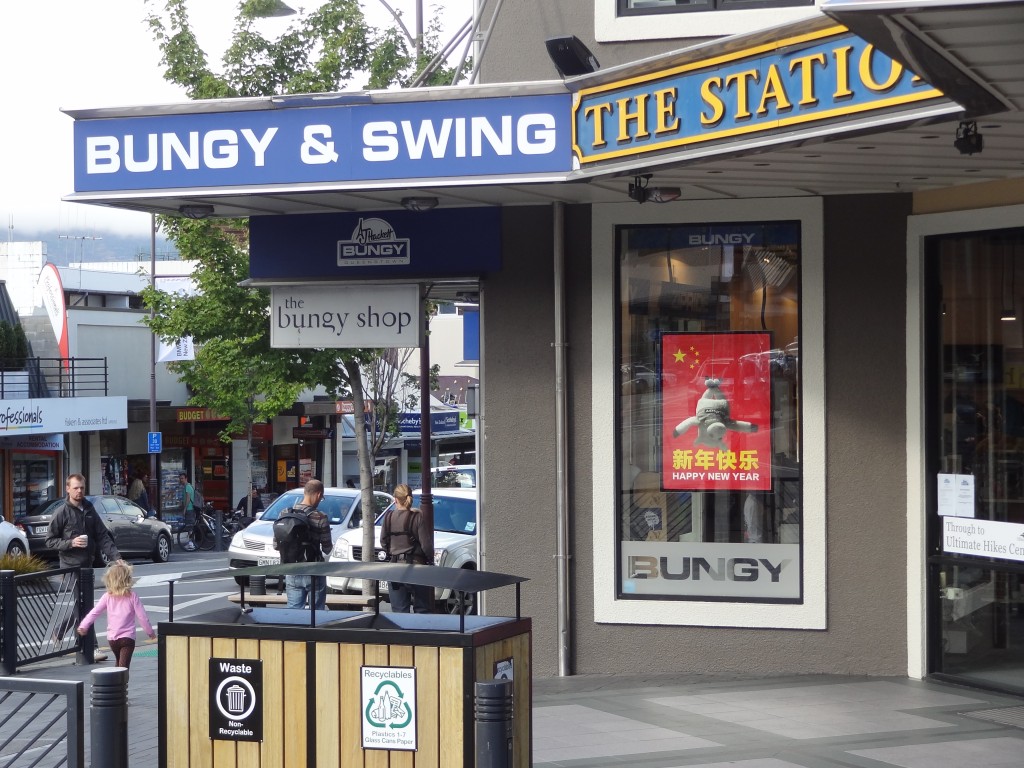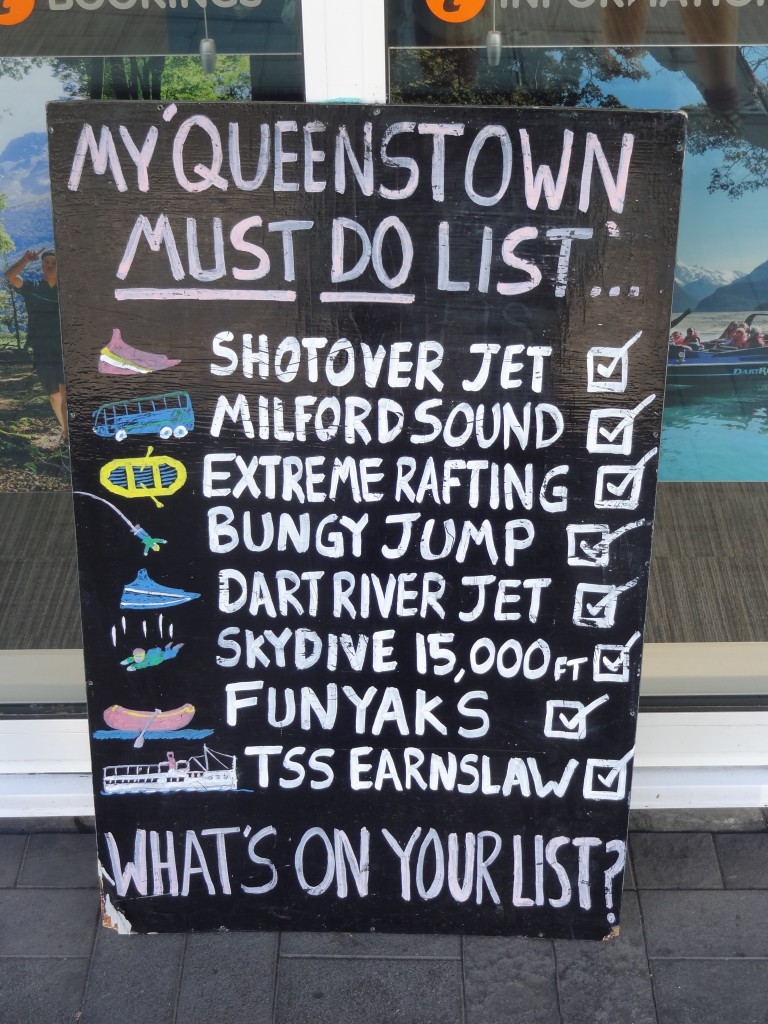 We knew there was lots to do and places to visit in the Queenstown area and so we booked a full week at the Scenic Suites Hotel and we were glad we did. It's a great town with a great vibe. Despite the availability of cheap alcohol ($4/5 beers available even outside Happy Hours) we saw little evidence of the younger fraternity getting too sloshed. One of the things I like about New Zealand pubs and restaurants, apart from the Happy Hours, the excellent craft beers and wonderful white wines, is the fact that chilled tap water for drinking is provided free of charge as a matter of course. Its available when requested at a bar and indeed many bars have carafes of iced water ready at the bar for customers to help themselves. Similarly in restaurants, water will invariably be brought to your table with the menus and there is no compulsion to buy alcoholic or any other drinks. Actually we noticed here and elsewhere that many of the younger customers sat in bars seemingly chatting and drinking for hours on end were actually drinking water or soda – we didn't see any of the alcohol fuelled anti-social behaviour so often seen in towns and cities in the UK which is at its worst whenever the sun shines.
Now, having said all of the above, it's fair to say that we would usually be back to the hotel before 9pm most nights and I dare say it gets messier later at night…
Our unbelievable good luck with the weather continued (have I mentioned that the NZ summer this year has apparently been the best for years ?). We had a great week with good walks at least every other day with odd hours of trout fishing here and there.
One of the top attractions of Queenstown, believe it or not, is Mrs Ferburgers Burger Shop. Whenever we passed this shop, at any time of day, there was a neverending queue of customers waiting with great anticipation and smiles on their faces to get to grips with one of the many varieties of burger dispensed from this long standing institution. Its definitely a must do for any visitor to Queenstown and it seems most did. But we didn't! Notwithstanding the temptation of such colossal and multifarious treats I'm afraid we couldn't face a 45 minute plus wait. But we did succumb to Mrs Ferburgers Bakery next door which offered growlers with a multitude of exotic fillings – we went for tradition steak pies which we ate whilst sat down by the lake and which were absolutely top notch.
In addition to our walks, we included a few excursions during our week, a memorable one being to Arrowtown, a historic gold mining town on the banks of the Arrow river, a 20km, 20 minute drive from Queenstown.
Arrowtown
Although only a tiny place, Arrowtown has a lot of history and probably deserves its own post.
A Maori settlement existed here historically but British, Irish and other Europeans along with some Americans and Chinese arrived in their droves following the discovery of gold in 1861. There had been attempts to keep the find secret but by the end of 1862 there were 1500 miners here and at one point there was a population of over 7,000.The population is now nearer 3,000.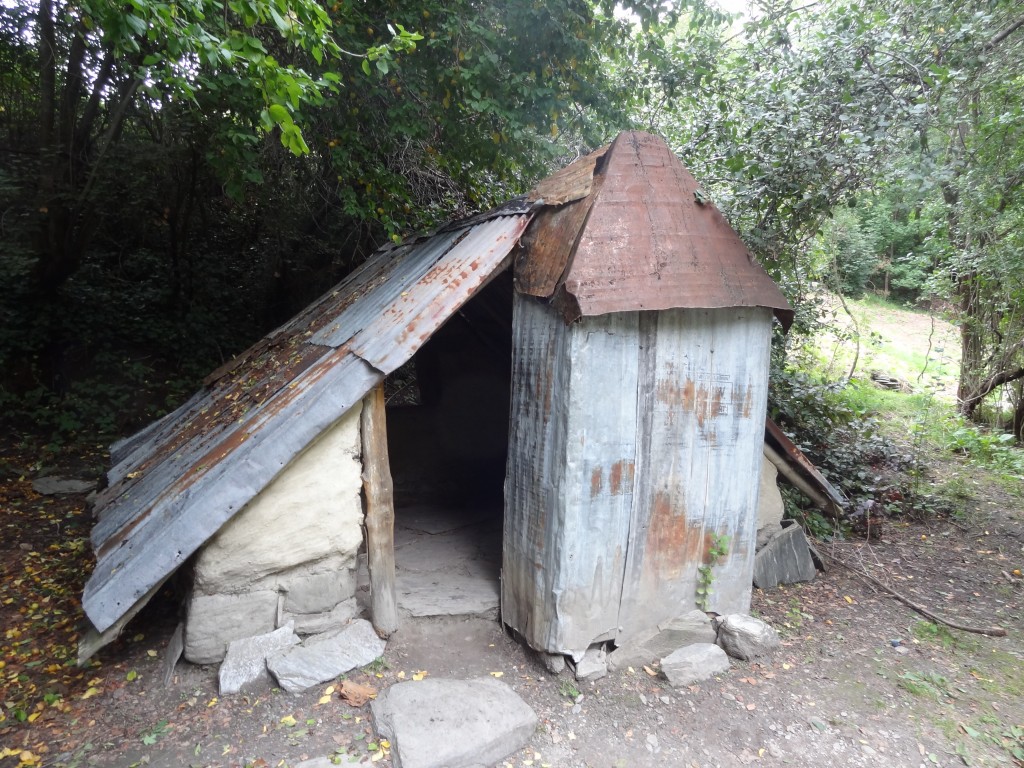 Within a couple of years of the rush, the gold had become more difficult to extract and many of the European miners moved on to the West Coast goldfields for easier pickings in 1865. But by now a comparatively large town had become established and this exodus of folk impacted on the Otago economy. The Chinese were considered good workers and in an attempt to maintain the economy, more Chinese were invited to travel to New Zealand to work the mines abandoned by the Europeans to earn money to send back to their families. A small Chinese settlement of tiny cottages built of sods and stones developed on the outskirts of town, quite separate from the rest of the community. Whilst they scratched out a living with most gold being found by panning the Arrow river running by the settlement, it was a difficult existence made doubly so by ill-treatment racism and persecution by the Europeans. The Chinese population reduced over time and was gone by 1928. A reconstruction of their settlement remains as a historic reminder and nearby Dudley's cottage offers an opportunity to learn the skills of panning for gold which can then be put to the test in the river nearby.