After two nights in Christchurch, on February 1st, we collected our hire car and drove North to Kaikoura stopping half way at Cheviot, a small town in the middle of nowhere. The Two Rivers Cafe Restaurant was a surprising find in such a spot. Lunch was awesome as they say in these parts.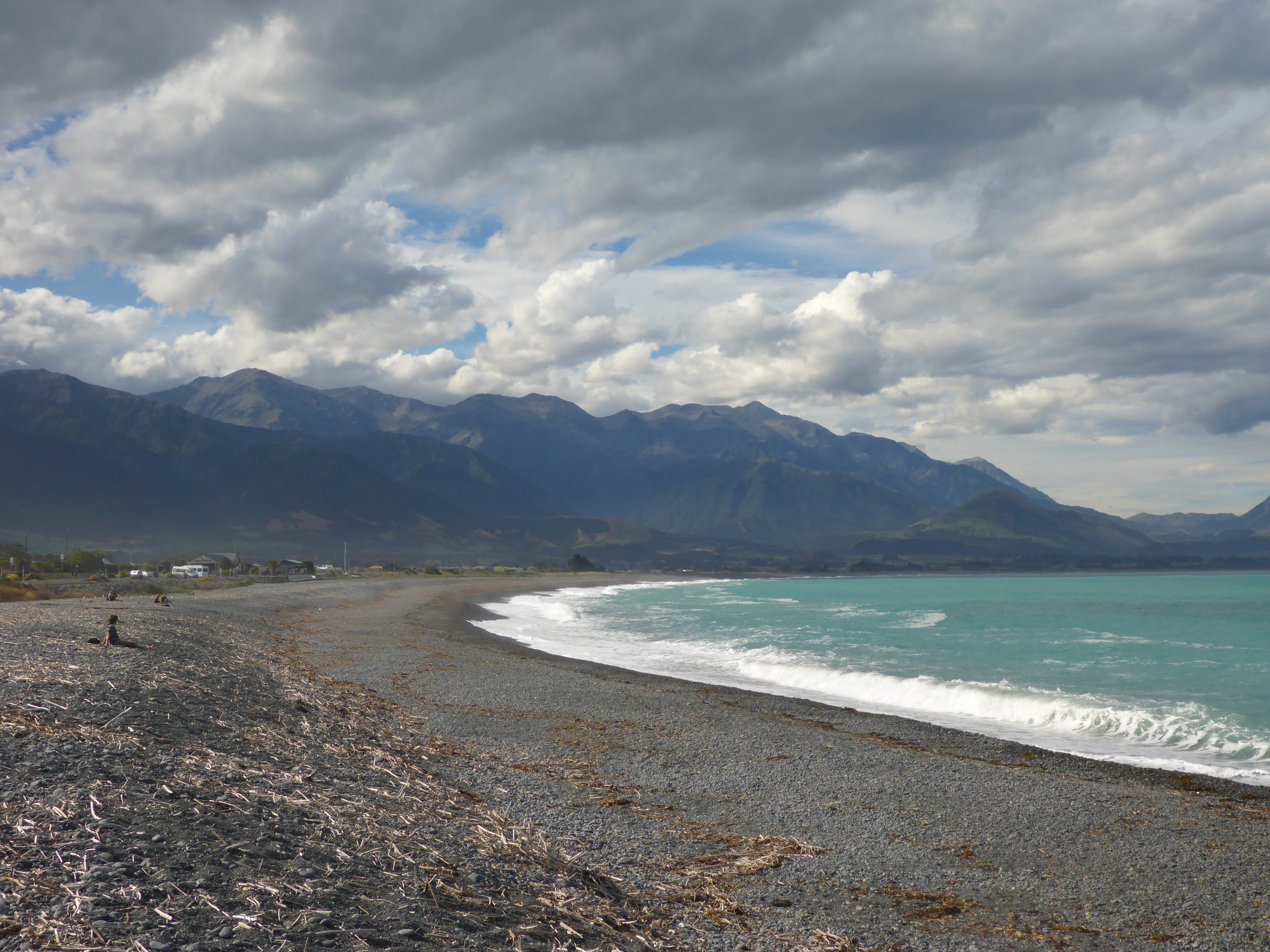 Kaikoura was our obvious place to stop on our anti clockwise tour of South Island and so we did. The drive North was through stunning scenery but the approach to the town along the coast was something else with a huge bay fringed with a dark sand beach with a backdrop of mountains. This was a one night stop only at the Bella Vista Motel, a few minutes walk from the town centre which is pretty much a single street a few hundred years long lined with shops, bars and restaurants. After checking in and a walk through town and along the beach, a thoroughly pleasant evening was spent in the Groper Garage (bar) with a few drinks followed by a fish supper at the Tiki Takeaway where fish and chips are "cooked with love" according to one TA contributor…
We re-packed our bag (actually we didn't really unpack) before an early night as we had to be up early the next to go whale watching!
We had originally decided not to do the expensive whale watch tour as research suggested we were sure to see whales for free at various places in NZ/OZ. However, this attraction gets such rave reviews that we decided to go for it – re-assured by the fact that if we didn't see whales we would get most of our money back!
In the event, the money wasn't wasted although it's debatable as to if it was well spent. We saw 5 sperm wales and countless dolphins during our return to shore – and we didn't get sea sick! The trip is interesting, educational and entertaining with commentary provided by a very professional and knowledgeable Guide.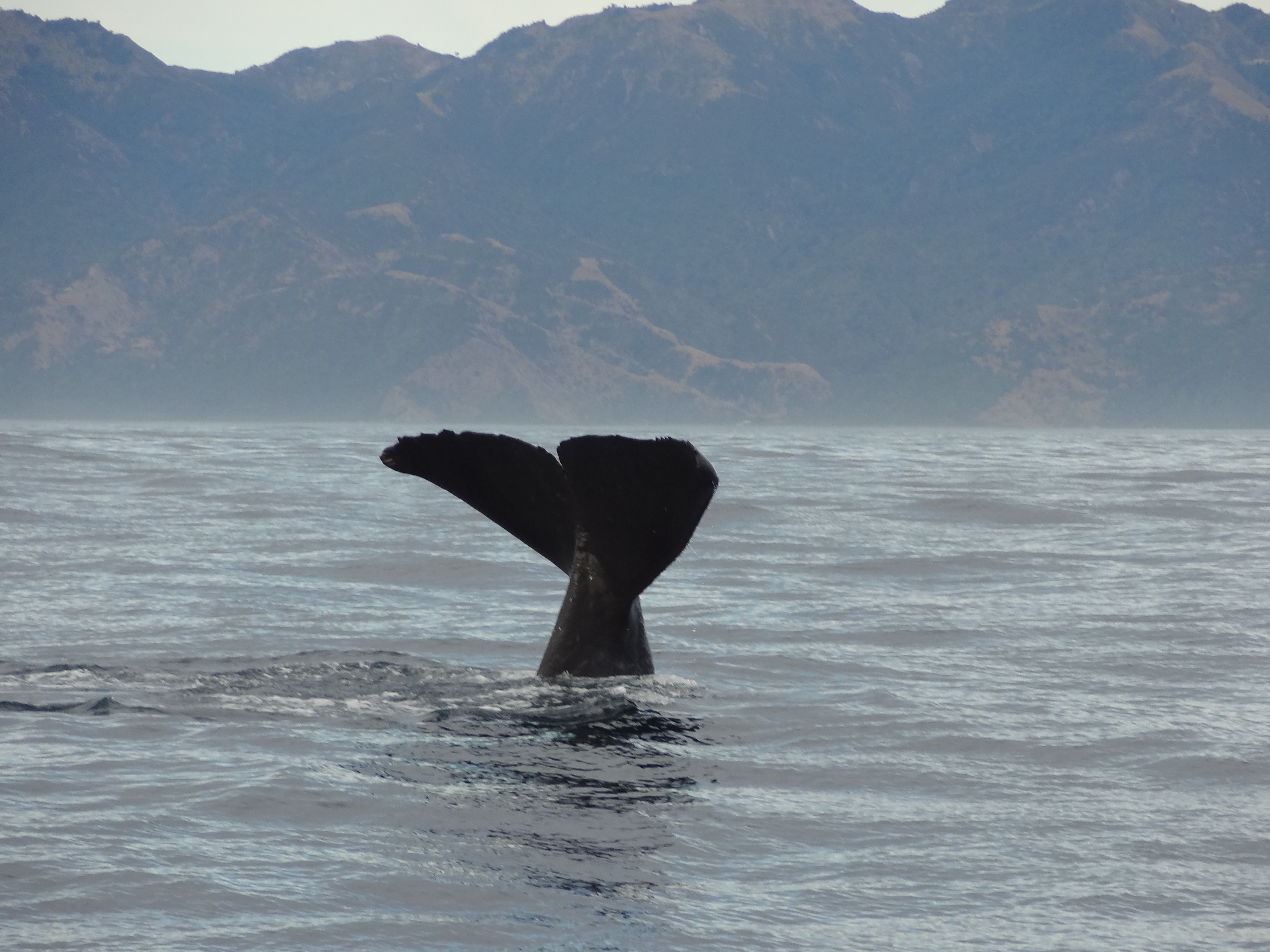 But to be honest we wouldn't repeat this gig – it's just something that has to be done if in the area. The whales are awesomely big but the boat doesn't get very close and so you don't see very much of the animal which resembles a huge log floating on the surface until after a few minutes it dives in an admittedly spectacular fashion. Another one off the bucket list!
After the whale watch tour we got back on the road North to our next stop: Picton.
P.S. We spent only a few hours in the Bella Vista Motel but can recommend. The room wasn't huge but adequate; very clean and modern and well kitted out.